By Beth Deitchman
We pressed, but costume designer Ellen Mirojnick simply can't choose one favorite from the many stunning looks she and her team of cutters, agers, dyers, textiles artists, prop designers, jewelry creators, and buyers created for the three women at the center of Disney's Maleficent: Mistress of Evil. "It depends on the day—and I don't have one today," confesses Mirojnick, whose impressive list of credits includes The Greatest Showman and Behind the Candelabra.
The wonderfully wicked Maleficent; her goddaughter Aurora, now a grown woman; and Queen Ingrith, Aurora's future mother-in-law (following Prince Philip's proposal), are strong, independent women—and each demanded an equally powerful signature style. Both Maleficent and Aurora have a rich history that Mirojnick wanted to honor. "There are things that you want to stay true to, because you don't want the fans to be disappointed," she says. As Maleficent: Mistress of Evil expands the world of the 2014 film, it was fitting that the characters' wardrobes would reflect these new and exciting locales.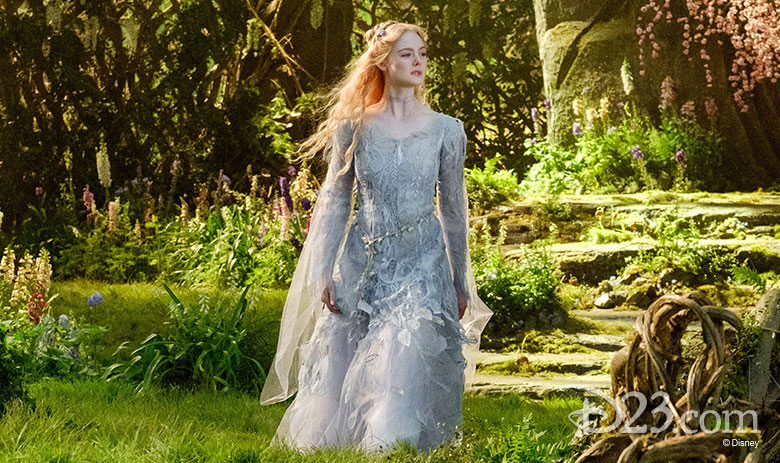 Aurora, played by Elle Fanning, is five years older than she was in Maleficent and has come into her own as Queen of the Moors, the title bestowed upon her by her godmother. The fan-favorite Sleeping Beauty conundrum "pink or blue?" has been settled, with both hues incorporated into the color palette of Aurora's wardrobe. Her style has become more sophisticated and modern, but her on-screen designers—the fairies—have added floral touches and details that suggest hand-tied leaves. "We had to create a dress for a queen that was best represented by what the fairies would produce, so that her garments looked truthful to what the fairies would make for her in an organic way," Mirojnick explains.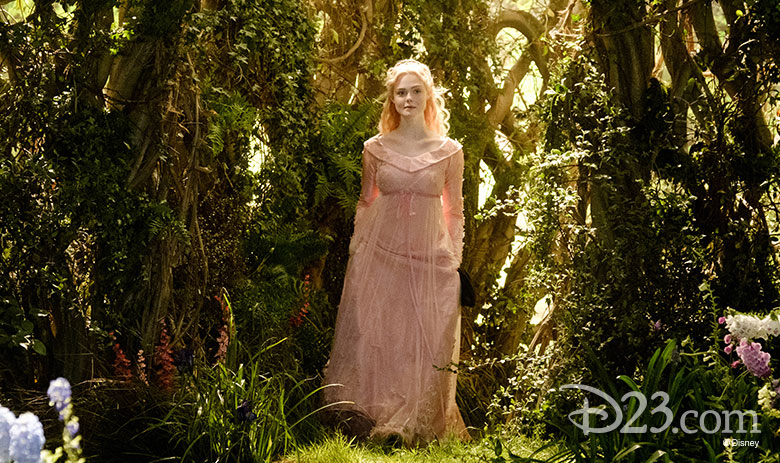 Fans should keep an eye out for a bit of a fashion Easter egg early in the film when they see Aurora in a pale pink dress she's selected to wear to an engagement party hosted by her soon-to-be mother-in-law, Queen Ingrith—and Mirojnick reveals that it was inspired by Fanning, as they discussed how the young Queen of the Moors would appear on screen. "She wished to have something that came from Sleeping Beauty, so we incorporated the Sleeping Beauty-shaped collar to her engagement dress," Mirojnick says, adding, "I then created a new Sleeping Beauty dress at the end of the film and [Fanning] was thrilled."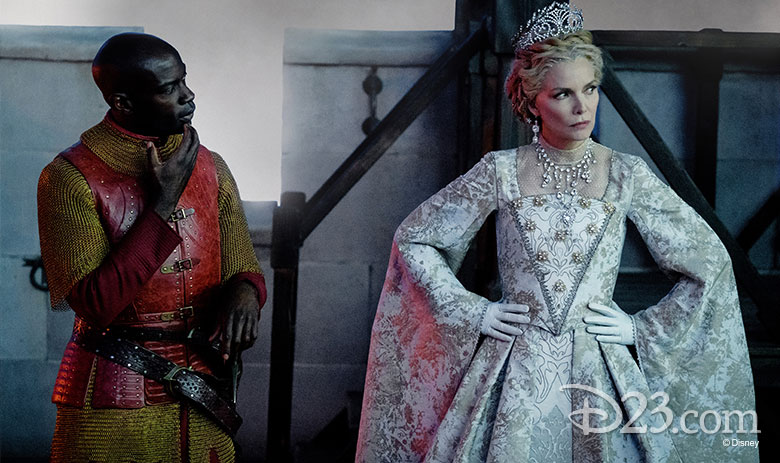 By contrast, Queen Ingrith is Aurora's sartorial opposite—far from an "eco-friendly queen," Mirojnick laughs. Michelle Pfeiffer had not yet joined the film when Mirojnick began to determine Queen Ingrith's look, so she looked to the monarch's vast kingdom for inspiration. "What I really took from the sketches of what the kingdom was going to look like—and the size of the kingdom that she rules and wants more for—was opulence. That was a very, very key word," she says. Maleficent meets her new adversary at the engagement dinner, for which the queen wears an elegant platinum dress. Mirojnick reveals that they considered opting for gold but decided the more precious metal better suited Queen Ingrith. "I love that choice, that she's a platinum queen and not gold," Mirojnick shares.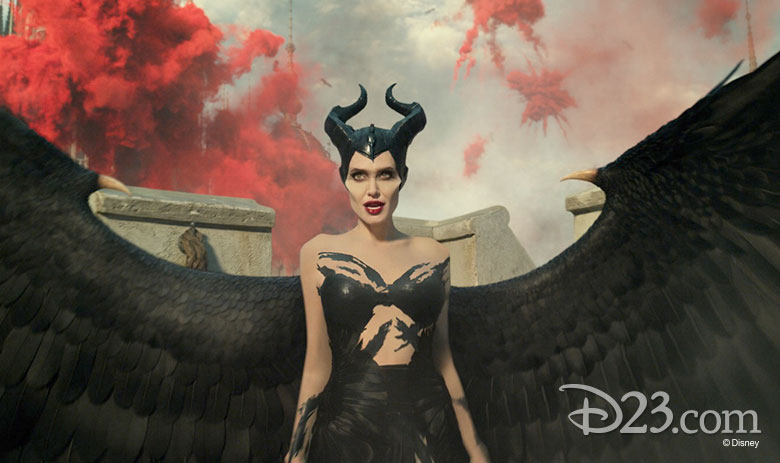 Maleficent, of course, has a style all her own, and the costume designer describes her as "the grand queen of all time." The actress who brings her to life, Angelina Jolie, has helped guide the character's appearance and wanted her to embody a very strong, black-and-white graphic image—accentuated, of course, by striking red lips. "It's a very strong, graphic image to work off of. I think that's what guided us from beginning to end," Mirojnick says. "It kind of equals the black-and-white imagery of screen sirens and movie stars of the past—that same kind of strength that you feel from those women."
While Mirojnick takes great pride in the contrast that comes across in the wardrobes of these three strong women, she also sees commonality between them. "The overlap is where their hearts and loves, protections, wants, and motives come from within the story," she believes.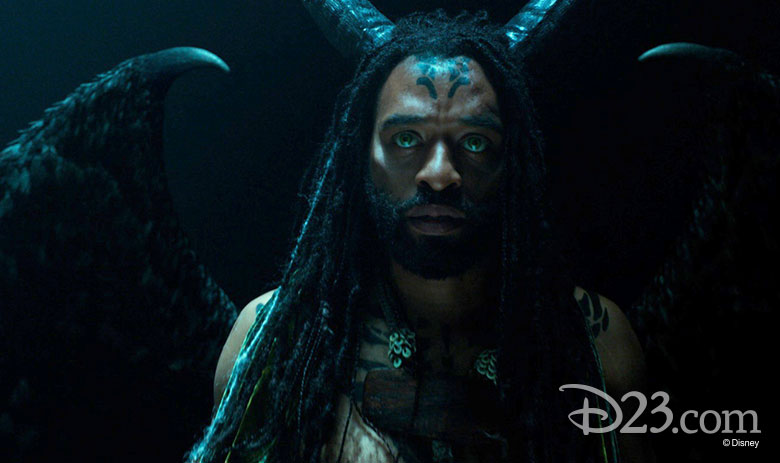 In addition to the film's three leading ladies, Mirojnick and her team looked to the natural world to determine a look for the dark fey—winged creatures with horns like Maleficent—and they were tasked with dressing nearly 600 extras who played villagers. See the truly spellbinding styles on screen this Friday, October 18, when Maleficent: Mistress of Evil soars into theaters.