By Beth Deitchman
Most mornings, work on Tamron Hall begins at 5 a.m. with the first of many texts between the show's host and executive producer, Tamron Hall, and executive producer/showrunner Candi Carter, together looking ahead to what the next episode has in store. Since the series' second season launched on September 14, Hall has sat down with actor Chris Evans to discuss his recently launched civic engagement website; she's chatted with multi-talented singer and songwriter Jason Derulo about social media stardom; and she's talked with pop-culture sensation Carole Baskin about her failed attempt to claw her way to the top of the Dancing with the Stars leaderboard. But Hall's daily show, which airs across the country in national syndication, has also welcomed ordinary people and taken a closer look at the important issues affecting so many of us right now—from the global pandemic to civil rights.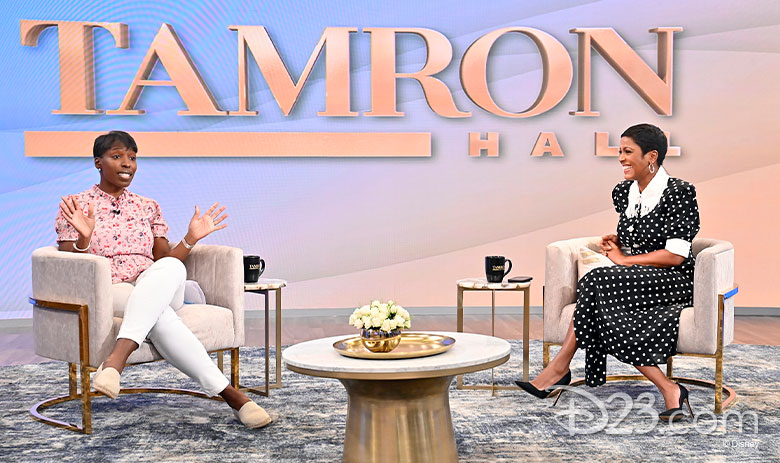 "When we launched the show, the intention was to be a traditional daytime talk show where we could have newsmakers on, but we would also have people who just want to share their journey," Hall said during ABC's recent Television Critics Association press event. The focus of the show, she noted, is "how we can connect and how we can have difficult conversations and give people the grace and space to just relax for that hour and share who they are."
Speaking from the Tamron Hall set, Hall and Carter talked about facilitating these "conversations that matter"—a mission they've doubled down on since the beginning of the pandemic. Carter had just joined Tamron Hall as executive producer when the show, like so many other productions, came to a halt, and her first order of business was leading Hall and the production staff through the transition to remote shows. "Tamron was doing Zoom interviews on her cell phone. She was doing intros on her iPad. We had every device she ever had in the room," Carter detailed, recalling the dedication and ingenuity that went into delivering new episodes that were created fully remotely.
"We converted, believe it or not, my baby's monitor to one of our monitors," Hall shared with a laugh.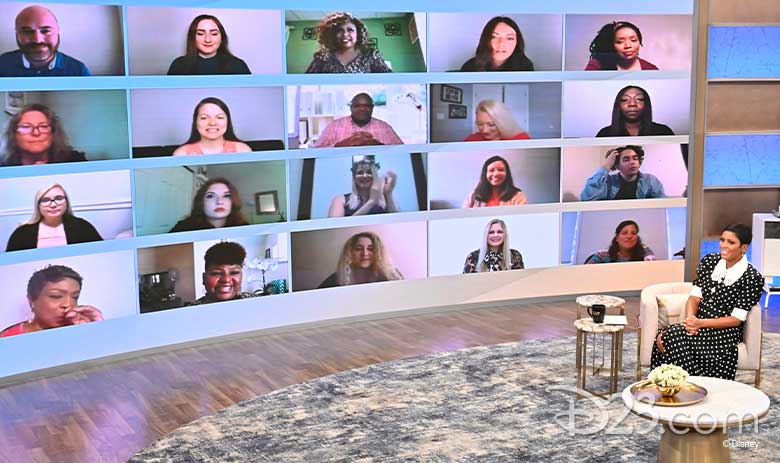 Carter noted that the process was challenging, but that "it was an opportunity for Tamron to have an intimate connection with the audience during COVID, which I think a lot of people really appreciated." And while Carter was quick to underscore that we're not yet on the other side of the pandemic, Tamron Hall is moving forward in a safe and socially distanced way, with a virtual audience and a weekly lineup consisting of three shows that are taped live and two shows that are recorded ahead of time.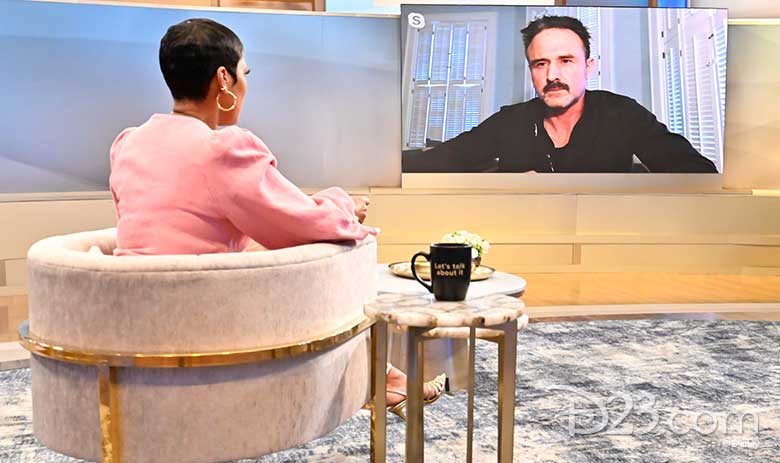 Hall shared her conviction that daytime television, much like live sports, can be a comfort for viewers during times of crisis. "We can shepherd people through by saying, 'Listen, incrementally we will get there.' And I think being back in our studio without our live audience shows that, yes, things are absolutely different, but we can move forward, just as the NBA in this bubble," she said, noting that she believes the show's conversation has been elevated through its reflection of what the audience has experienced during the pandemic.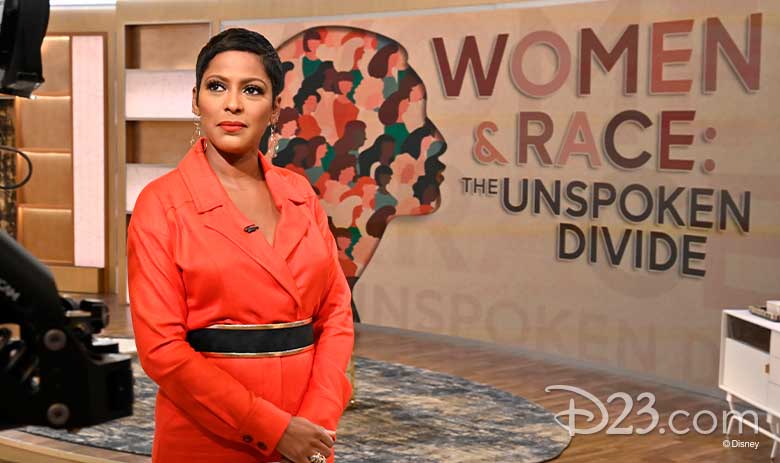 In the new season, viewers are also seeing more preproduced packages that not only introduce the guest, but allow Hall to begin their conversation on a higher plane. "Once you lay out the story, then it's not an interview about somebody saying, 'Well, this happened, and then I went to her house, and I did this, and I did that,'" Carter pointed out. "We want to take the story to the next level. How does it impact [the guest]? How does it impact the people that she impacted? And that's what a lot of the tape allows us to do."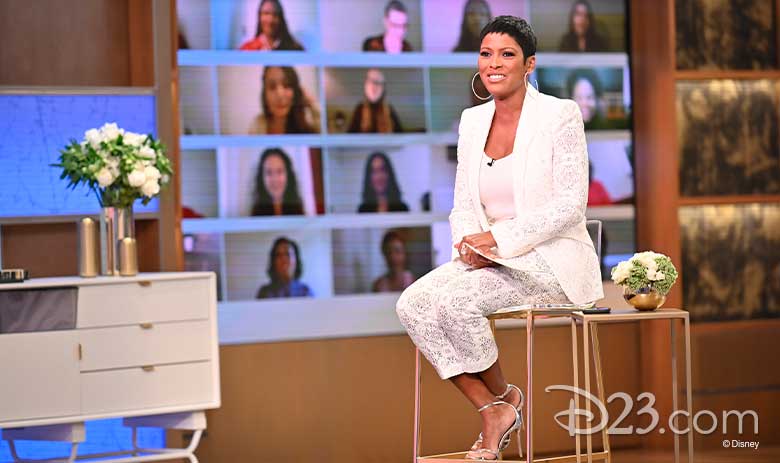 Hall emphasized that while she may not agree with all of her guests, her goal is to, hopefully, come to a deeper understanding of what drives them—not to beat them down. "I've reported and covered news now for 27 years. I just celebrated my 50th birthday. I was in cable news for 10 years.  And while it was rewarding in many ways, it was a learning experience for me in how to allow people to say who they are and be who they are. That doesn't mean I have to meet you where you are," she says, adding for good measure, "I also, by the way, practice transcendental meditation."
This week, Walt Disney Television announced it has renewed Tamron Hall for a third season and the show will continue to be a daily destination for its "Tamfam" in 2021–22. Hall, a self-described "TV junkie" who isn't kidding when she says she remembers the exact broadcast lineup from 1975, will look forward to more honest, fair and open conversations. She says, "I take my TV seriously, from the joy that it can bring, but also the serious education it can offer as well." That's what Tamron Hall has been navigating, and why Hall is excited that she will continue to say, "Let's talk about it."