By Jocelyn Buhlman
If you're a hero, you have to be dynamic. Eye-catching. In the words of Edna Mode, you have to be "fabulous, dahling!" Maybe that's why we can't get enough of our favorite super family, the Incredibles.
For The Incredibles and Incredibles 2, Disney•Pixar created a stunning world full of dynamic heroes and dastardly villains, with colors and aesthetics like a comic book popping out of the screen. The designs of the Incredibles films are greatly informed by the aesthetics of mid-century modernism, which employs bold and often reductive uses of shapes and colors. In Incredibles 2, the designs of the motel, diner, and the Parr's stunning new home, along with the ultra-refined lines of Edna Mode's lair, all invoke the classic modernism aesthetics. Check out the gallery of mid-century modern stylized Incredibles art below, designed by artists Eric Tan and Rich Tuzon.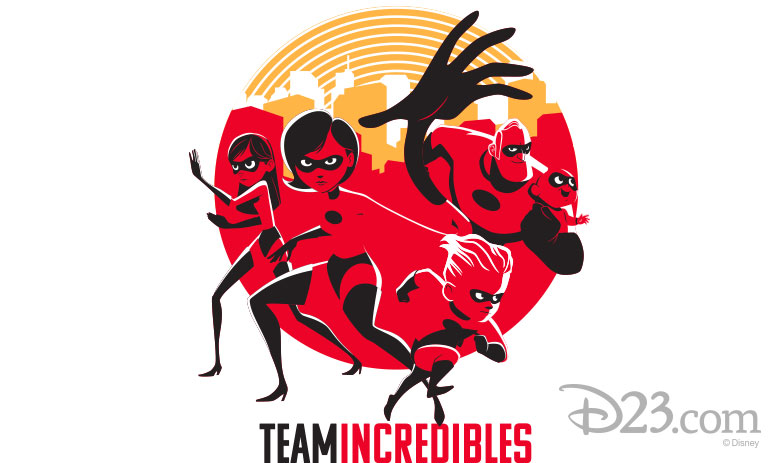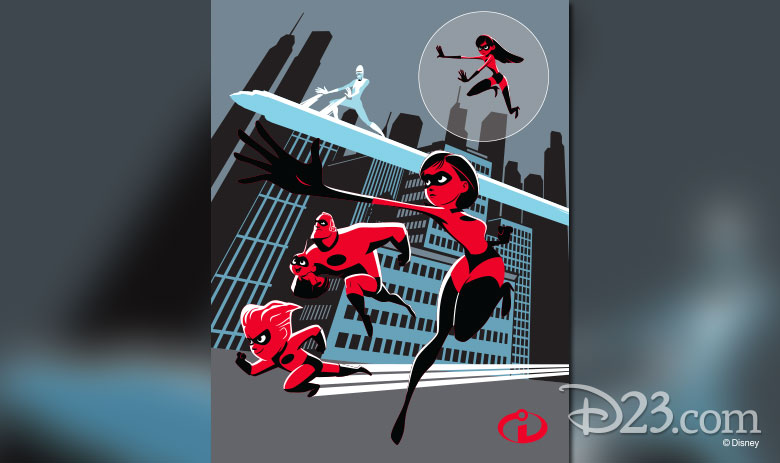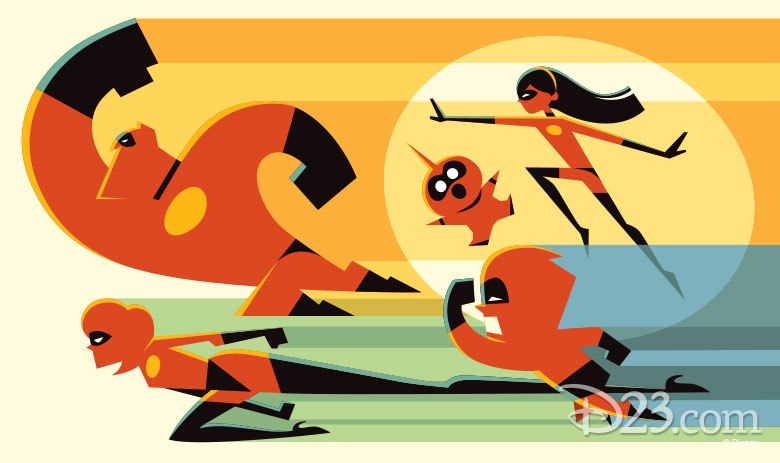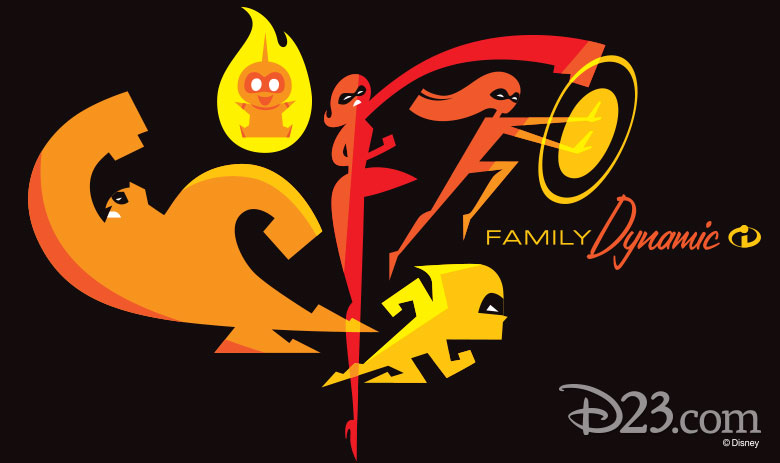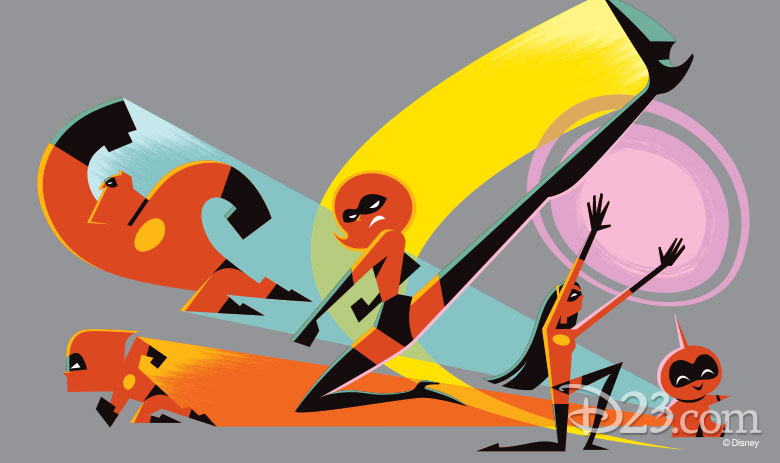 Want more background on one of these Incredible artists? Check out a behind-the-scenes look at Eric Tan's desk:
For even more adventure, watch Incredibles 2 on Digital & Movies Anywhere now and on Blu-ray November 6.