Disney Collect! by Topps® is a proud sponsor of D23 Season of Magic
By the D23 Team
Celebrate the Season of Magic with the Disney Collect! by Topps digital collectibles app which will be releasing BRAND NEW content all month long! The free Topps® app gives fans around the world a chance to collect their favorite Disney characters as well a fun, interactive way to trade with others, craft cards into rarer ones, and more!
See below for the latest releases and head into the app to claim your daily freebies!
Base 2020 – Series 2 – Fireworks Series: Available December 28th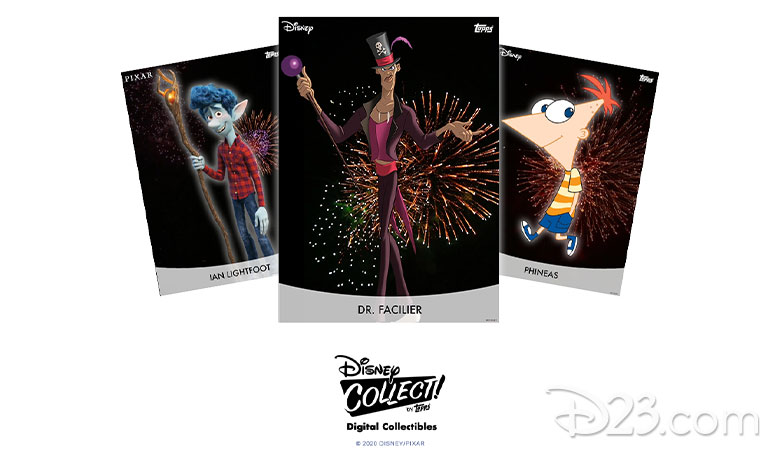 Ring in the New Year with brand new animated MOTION Base Cards. Collect all 108 for a special Yensid award!
The Nightmare Before Christmas – Character Collection: Available Now!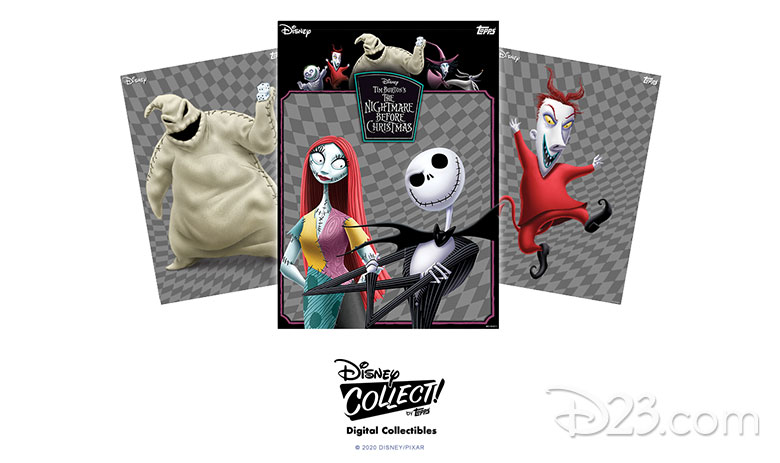 Collect Jack Skellington and the rest of the Halloween Town citizens in this festive, spook-tacular Collection!
Winnie The Pooh – Classic Christmas Collection: Debuts December 25th!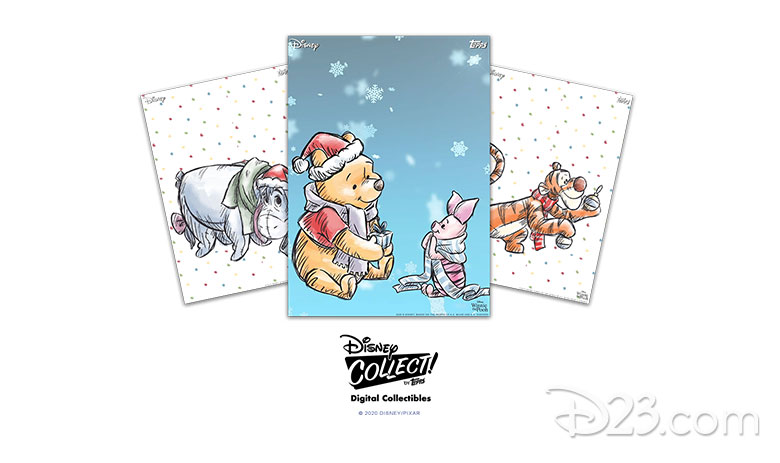 Christmas comes to the Hundred Acre Wood with festive Cards featuring Tigger, Piglet, and of course, Winnie The Pooh. This collection also includes special Die-Cut and Motion Cards!
Soul Character Collection: Debuts December 26th!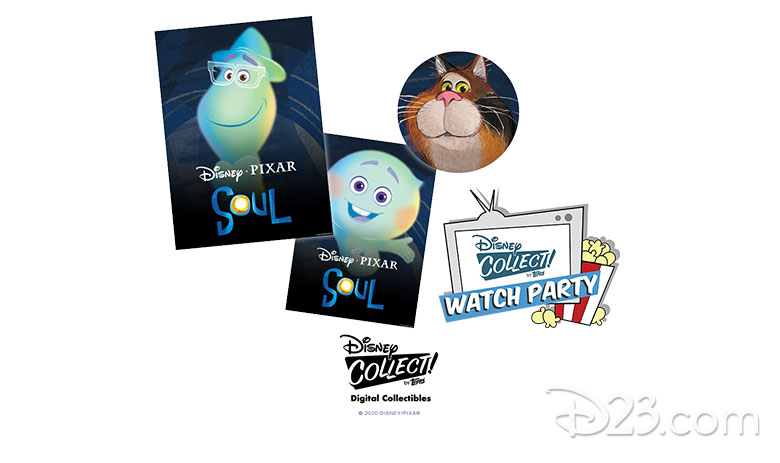 Join Joe as he travels to The Great Beyond in this Collection featuring characters from the inspiring new Pixar film, "Soul". This collection debuts alongside our Watch Party event taking place on 12/26 at 1PM ET, where we'll be giving out FREE coins, cards, and more!
For more info on our Soul Watch Party, click here.
The Emperor's New Groove – 20th Anniversary Collection: Available December 16th!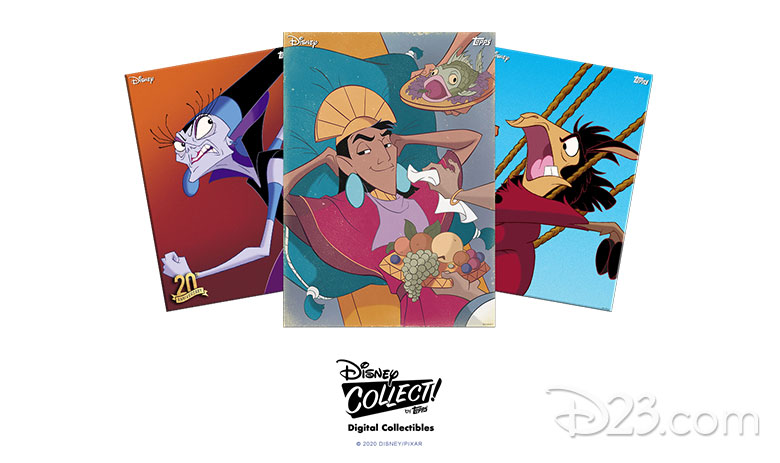 Celebrate 20 years of Kuzco and company with this commemorative Collection celebrating characters and scenes from the classic animated comedy!
Once Upon A Snowman Collection: Debuts on December 21st!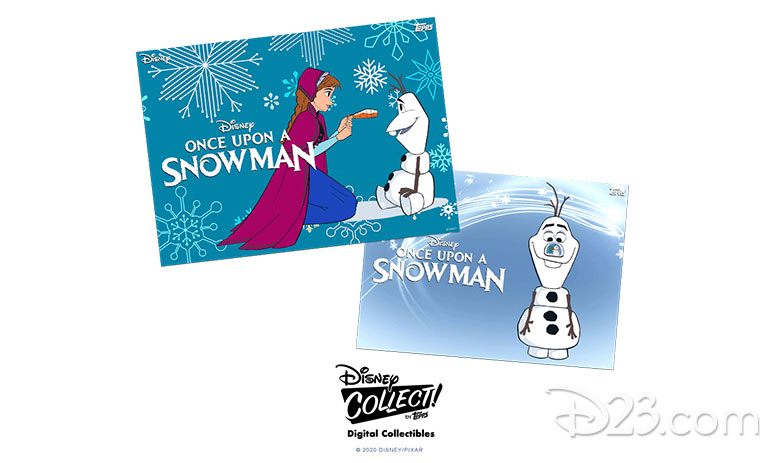 Olaf stars in this frigid fun Collection inspired by the heart-warming new Once Upon A Snowman animated short. Keep an eye (or a nose) out for Rare motion variants!
The Aristocats – 50th Anniversary Collection: Available December 11th!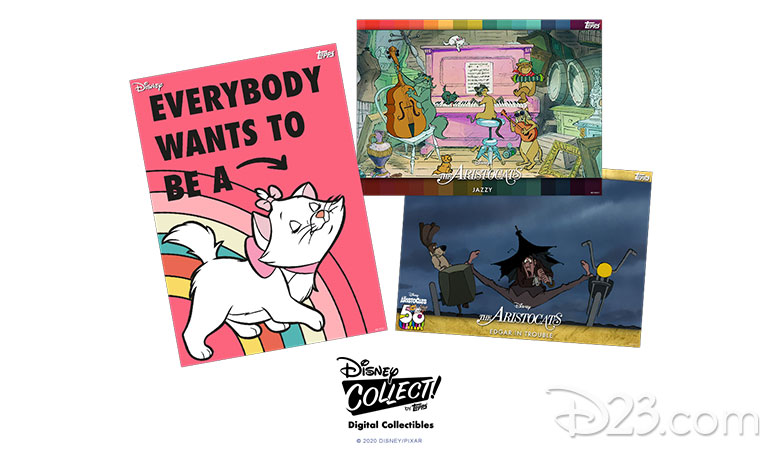 Celebrate the 50th Anniversary of The Aristocats with new digital collectibles featuring the coolest cats in Paris! This commemorative Collection includes story cards, character cards, and more!
12 Days of Topps: December 14th – December 25th!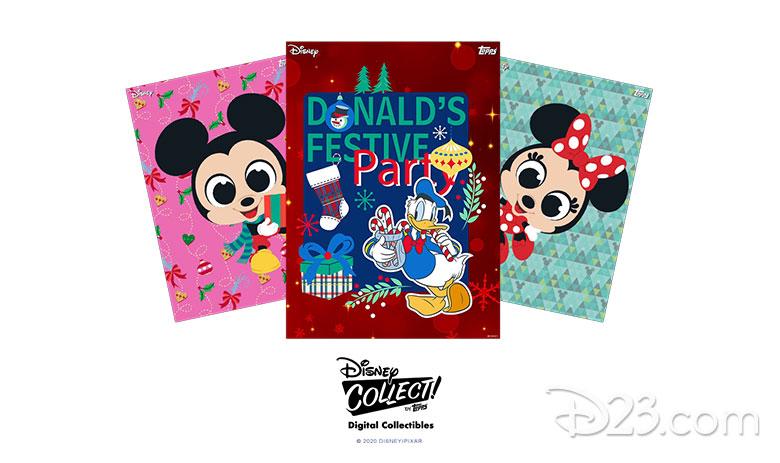 Disney Collect's annual Christmas countdown begins on December 14th with free daily digital collectibles and coins to claim for all users! Be on the look–out for festive rare motion cards which the app will be releasing once per day!
The Rescuers Down Under – 30th Anniversary Collection: Available Now!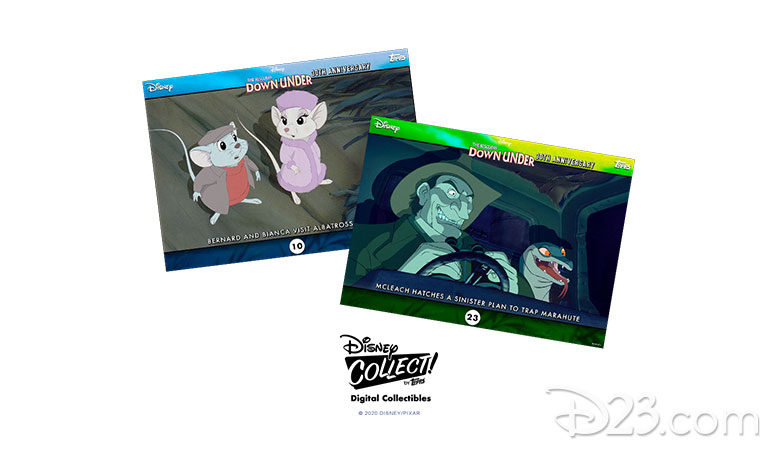 Travel to the rugged Australian wilderness with Bernard and Miss Bianca in this brand-new commemorative collection! This 28-card set features all kinds of new digital collectibles including motion cards!
Glitter Ball Collection Set: Available Now !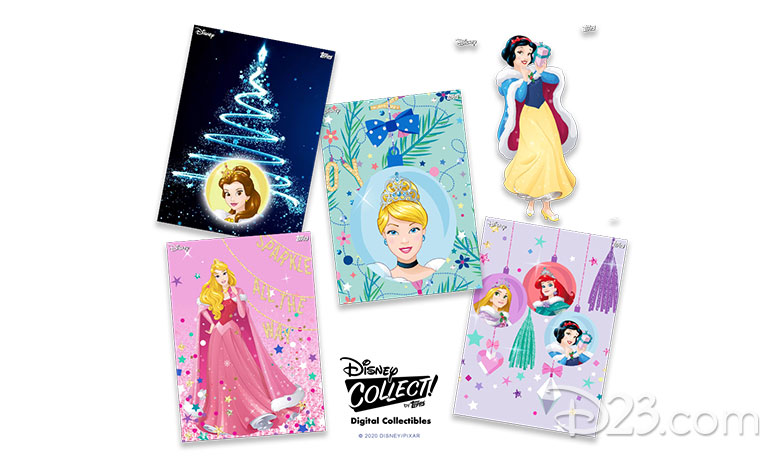 Collect this special Glitter Ball Collection Set which adds the perfect amount of holiday magic to anyone's digital collection. All of your favorite Disney Princesses are here!
Start building your Topps Disney digital collection for free now: bit.ly/SoM_DisneyCollect
Stay up to date on all the latest Disney Collect! app news, set releases, and more on Twitter and Instagram.