By the D23 Team
All this week our friends at Topps Digital will be releasing brand new digital collectibles in their apps – Disney Collect!, Marvel Collect!, and Star Wars: Card Trader that will include a Fantastic Worlds-themed set as well as a D23 Gold Member exclusive pack! Fans can also expect releases showcasing Captain America, Disney Villains, The Mandalorian, and more!
Don't forget to check back tomorrow for more release information!
Monday, November 16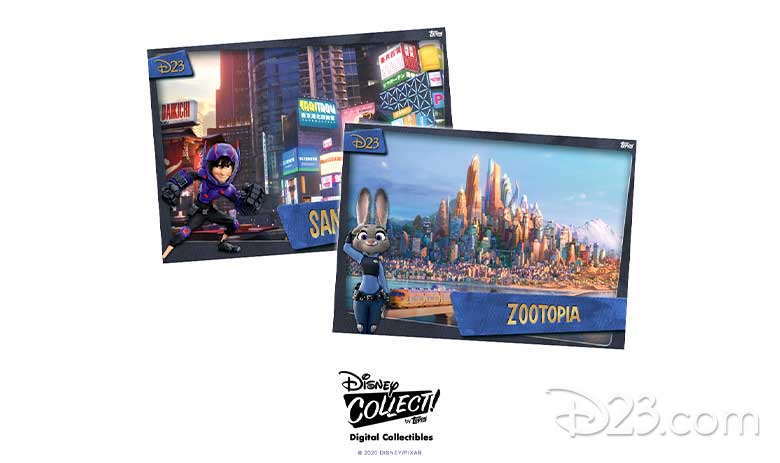 Disney Collect!
Fantastic Worlds Set
From the bustling metropolis of Zootopia to the small-town charms of Radiator Springs, this collection highlights unforgettable settings from classic Disney and Pixar films.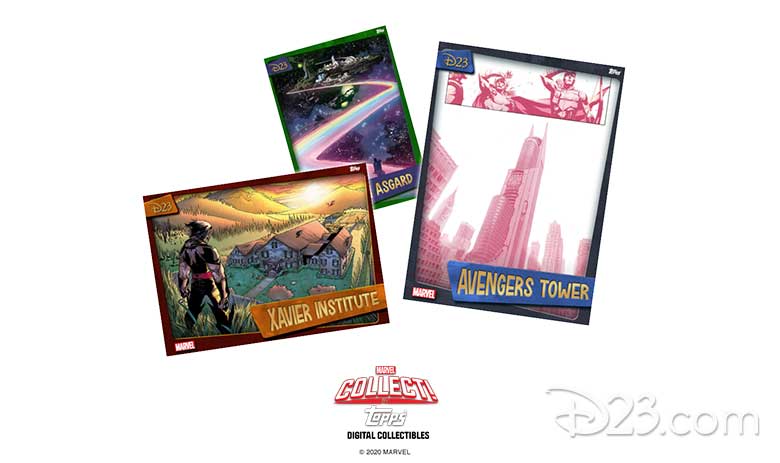 Marvel Collect!
Fantastic Worlds Set
Journey to some of the most fantastic places across Marvel. From the homes of the X-Men and Avengers, to entire worlds of Asgardians and the denizens of the Savage Land, Marvel's diverse and marvelous world can be collected in these cards.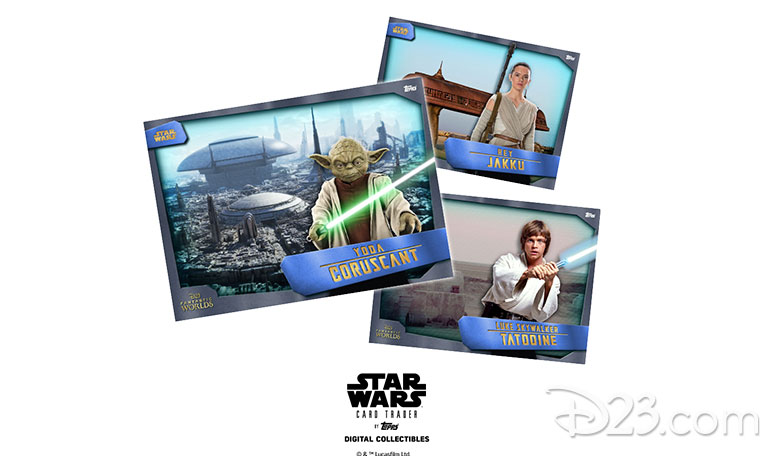 Star Wars™: Card Trader by Topps
Fantastic Worlds Set
Journey to Fantastic Worlds as seen in the Star Wars galaxy and planet-hop across 11 unique alien locations. Collect your favorite characters like, Rey, Luke Skywalker, Darth Vader and more.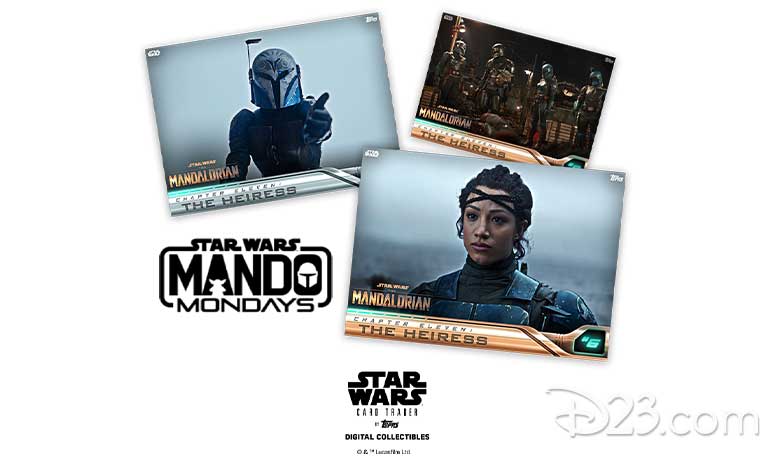 Mando Mondays – The Mandalorian Season 2, Chapter 11 scene cards
Collect all the action from the latest Lucasfilm's The Mandalorian: Season 2 episode in the Star Wars™: Card Trader by Topps® digital collectibles app. This Topps® exclusive release features cards chronicling the best moments from each week's episode—new characters, planets, bounties and more! Complete this 12-card set and unlock a special award card.
Tuesday, November 17th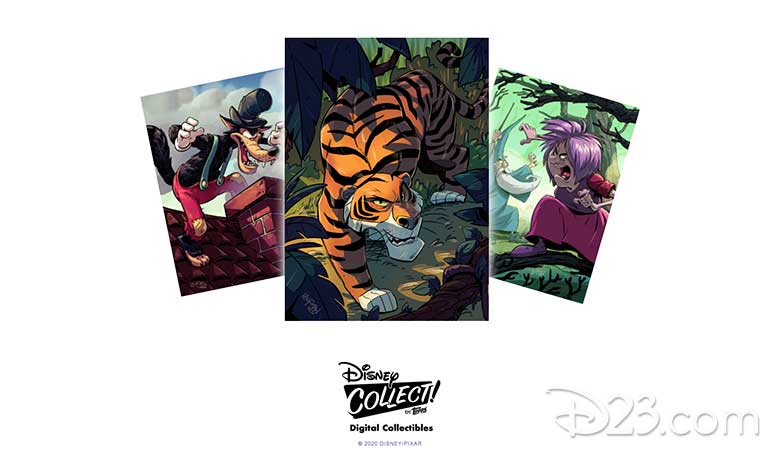 Disney Collect!
Derek Laufman – Villains Series 2 Set
This fan-favorite original art series returns with six new Disney Villains including Captain Hook, Madam Mim, and more. A new card will be available to collect each day.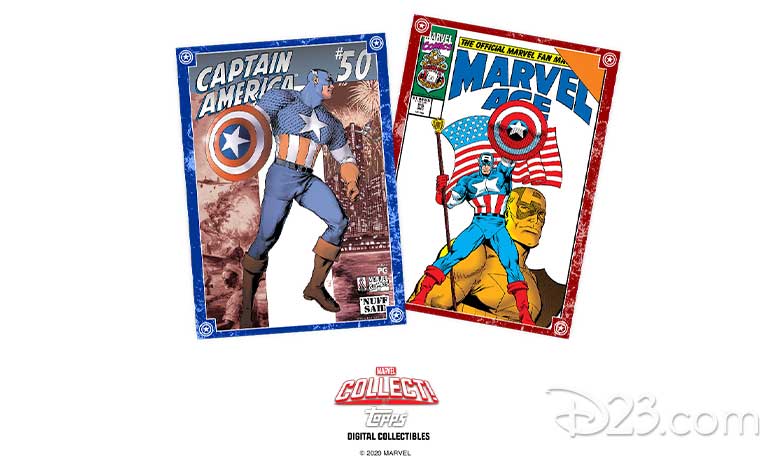 Marvel Collect!
Classic Captain America Covers
A wide range of classic covers of Captain America Comics over the years. The Sentinel of Liberty celebrates 80 years in a throwback style! Many have wielded the shield throughout time, and even more have helped Steve Rogers in his quest to fight evil wherever it may be. Collect Cap, his friends, and his enemies in this new set.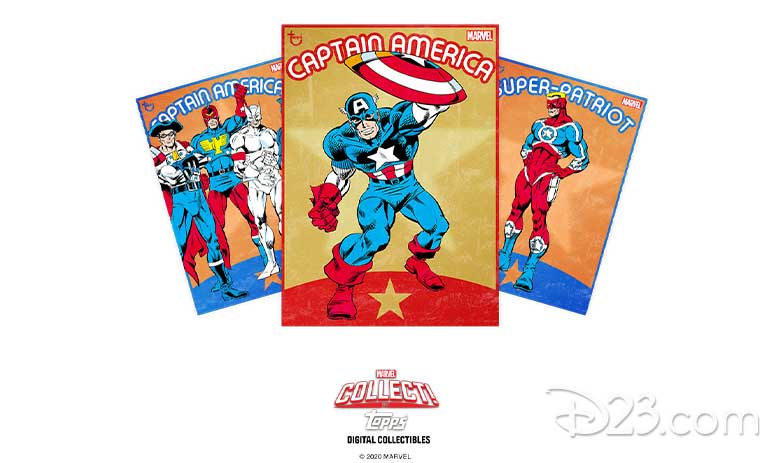 Captain America Spotlight
Classic Captain America Characters in a vintage style. Captain America's 80 years in comics has allowed some of the most talented artists to bring this Avenger to life on the covers of comics. This set collects some of the most iconic covers from Captain America's run in one set.
Wednesday, November 18—Mickey's Birthday & 1 Year Anniversary of Disney Collect!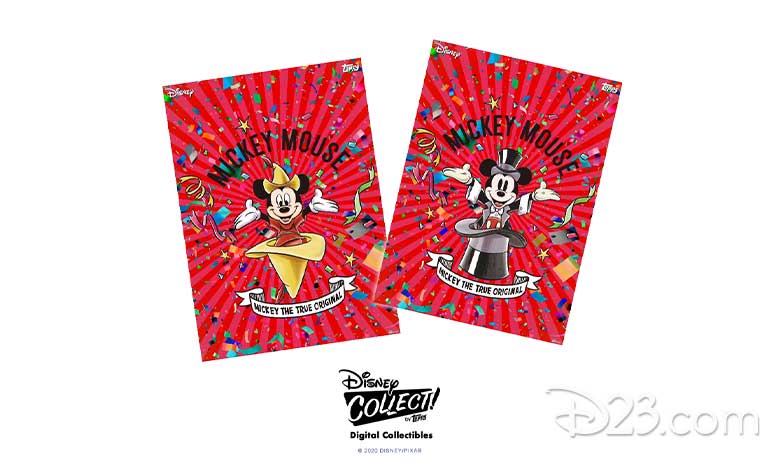 Disney Collect!
Mickey Mouse Celebration Series 2020
We're throwing a birthday party for the big cheese himself with cards featuring Mickey Mouse as he's appeared through the years!!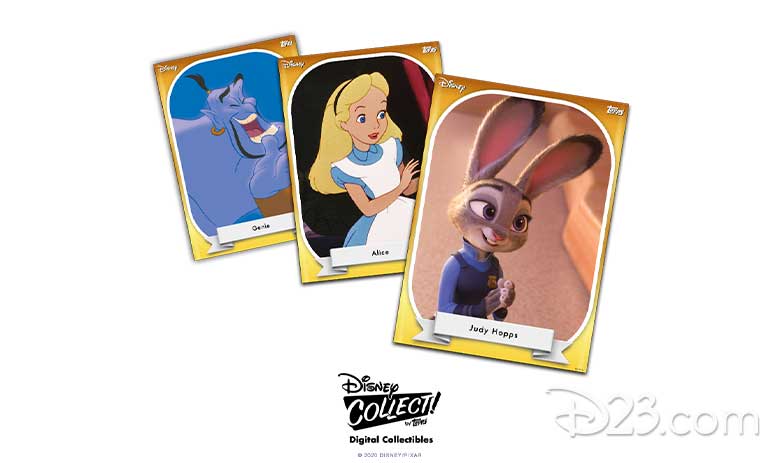 Base Series 2021 Release
To celebrate the first anniversary of Disney Collect!, we're previewing a 2021 Base Set featuring returning favorites and new faces alike!​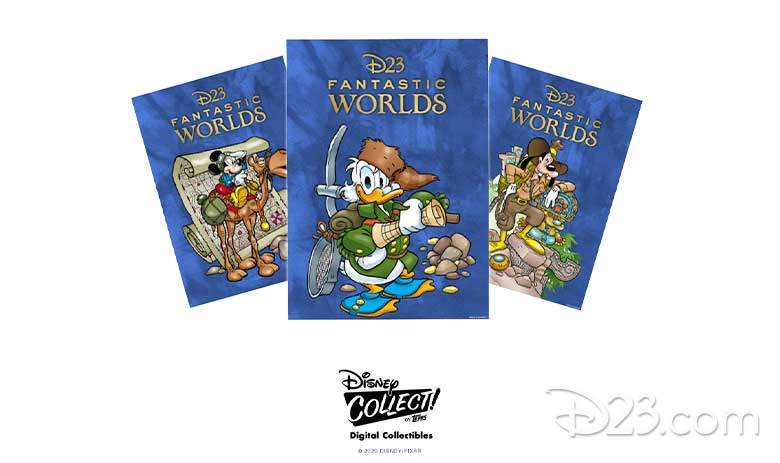 D23 Fantastic Worlds – Adventure Series (D23 Gold Member Exclusive Redemption)
Pack your bags because we're going on an adventure with Mickey and his pals! Gear up for this 5-card set which would be exclusive for D23 members to redeem via a D23.com gated code reveal. Digital redemption pack would also include in-app currency give out, which will help users boost their pack opening abilities! ​
Thursday, November 19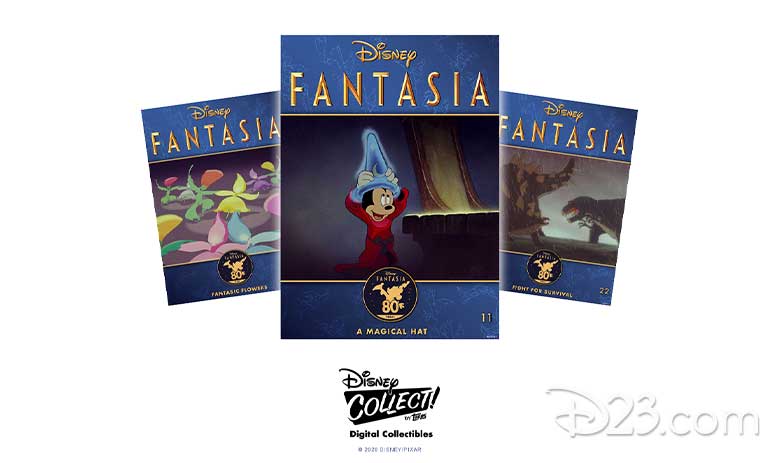 Disney Collect!
Fantasia – 80th Anniversary Collection
Celebrate the 80th Anniversary of Fantasia with cards featuring iconic scenes and more from the classic animated musical masterpiece
Friday, November 20—Toy Story 25th Anniversary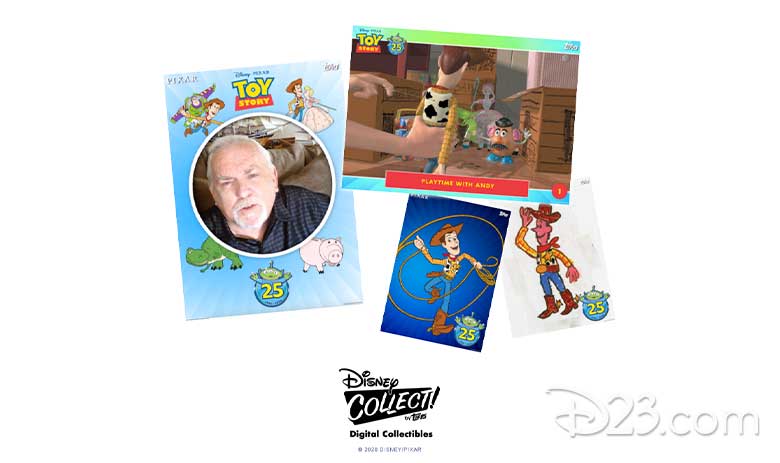 Disney Collect!
Toy Story 25th Anniversary Collection
Go to "infinity and beyond!" with this collection featuring Woody, Buzz Lightyear, and the rest of their playtime friends. Set will include special collectibles featuring Visual Development from the 1995 classic, as well as special video cards featuring the legendary John Ratzenberger, voice of Hamm!.
​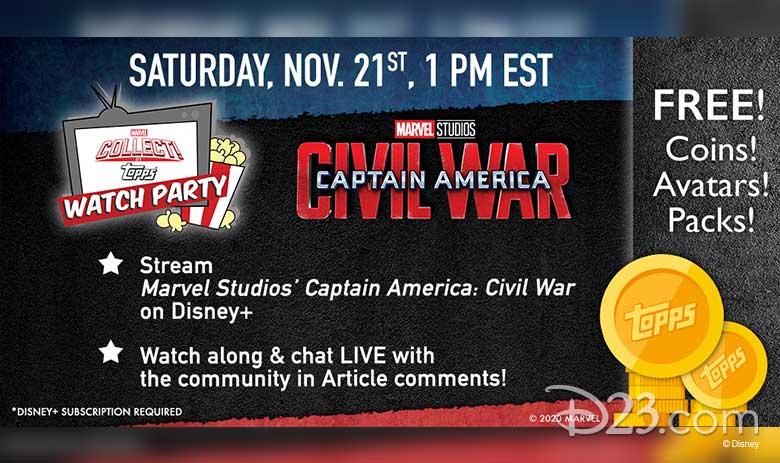 Marvel Collect!
Marvel Collect! Captain America: Civil War Watch Party
Marvel Collect! app will be hosting a Watch Party for Marvel Studios' Captain America: Civil War this Saturday, November 21, at 1 p.m. ET. Watch along on Disney+ as the app team will be hosting an in-app chat. The event also offers participants a chance to collect free profile avatars and in-app currency, movie-themed collectibles, and more!
Not a D23 Gold Member? Join Now!