While many Disney fans point to Marceline, Missouri as Walt Disney's hometown, it was actually in Chicago—and in a very special house—that young Walter was born and spent his earliest years. His parents, Elias and Flora, had moved to the windy city in 1890 and later purchased a lot on Tripp Avenue to build a home for their growing family. In 1893, the Disneys moved into their new two-story residence, where, in the upper bedroom, Roy Oliver, Walter Elias, and Ruth were born (in 1893, 1901, and 1903, respectively.)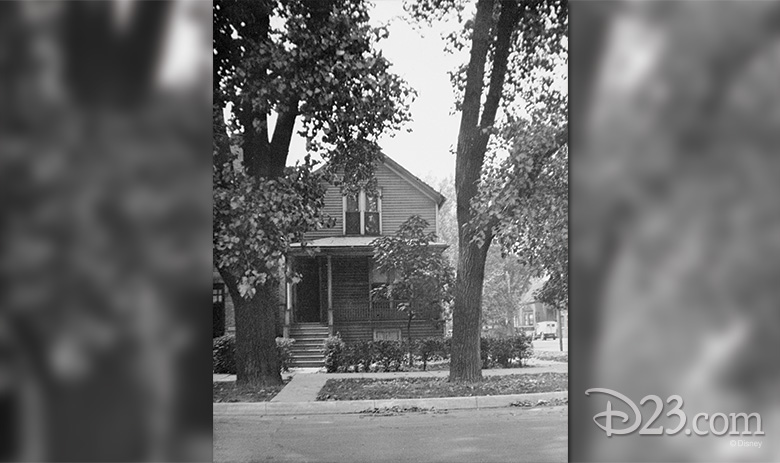 In 1906, the Disneys sold their house in the city and moved to the countryside of Marceline. In the century that followed, the house at 1249 Tripp (renumbered 2156 Tripp in a 1909 neighborhood restructuring) has changed many hands, with each new owner making his or own mark to the house Flora designed and Elias built. Now its new owners, Dina Benadon and Brent Young, have embarked on an effort to restore the house back to its original state.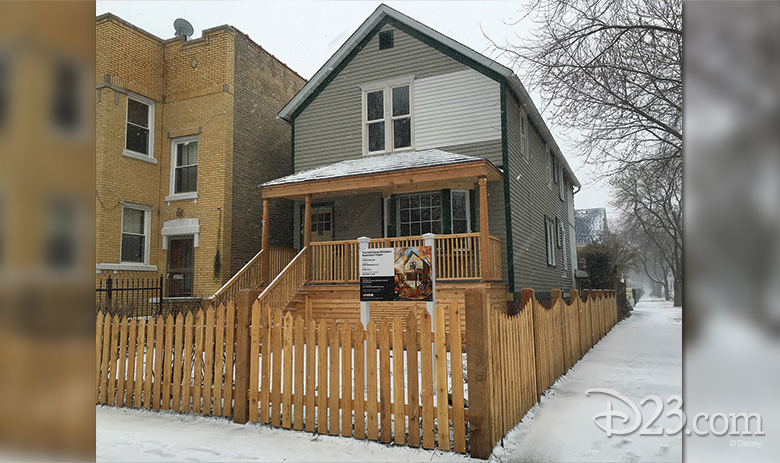 Since 2013, The Walt Disney Birthplace project has aimed to not only restore the house, but also research the history of the Disney family for inspiration. "Our dream is that this house becomes a place that inspires creativity," Benadon told The New York Times. "We want to inspire parents to raise more Walts and Roys."
On Friday, March 4, 2016, as part of the Walt Disney's Chicago event, D23 Gold and Gold Family Members and their guests were the first group to step inside and tour the home since the restoration effort began. Although progress was still very much underway, the tour was an inspirational and educational look at Walt's early life and the passionate team devoted to sharing the Disney family story. Read more about the wonderful event, here.