The first week of March was one for the record books for The Walt Disney Birthplace in Chicago, Illinois. On Thursday, March 3, Disney Chairman and CEO Bob Iger announced that The Walt Disney Company has pledged to donate $250,000 to the Center for Early Childhood Creativity and Innovation at The Walt Disney Birthplace!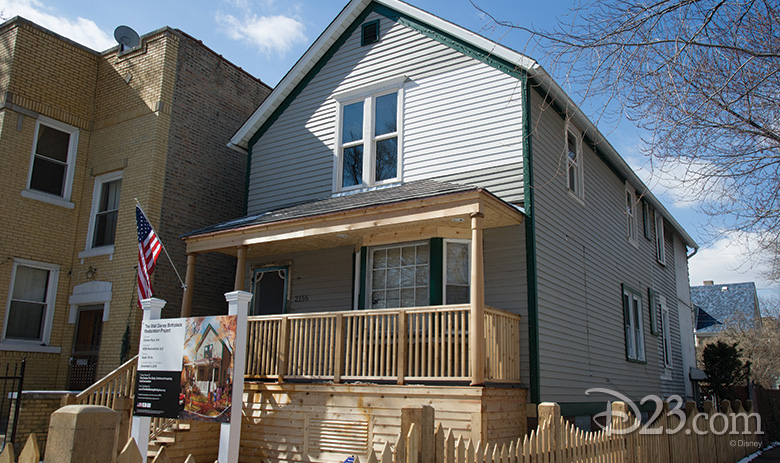 The following day, D23 Gold and Gold Family Members were the first group ever to tour the birthplace of Roy Oliver Disney and Walter Elias Disney. The house—constructed by Elias and designed by his wife, Flora—is currently undergoing a major restoration effort, and members were the first to witness the progress. Not only did guests have the opportunity to tour the entire home of the Disney family, they were surprised with a special ribbon-cutting ceremony by Roy P. Disney!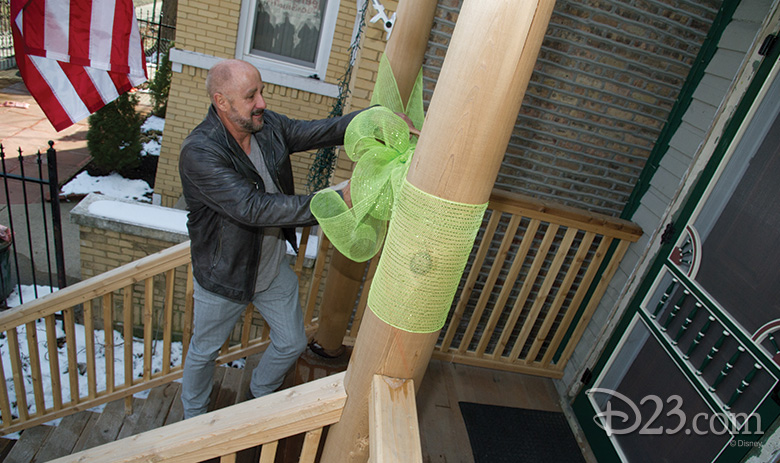 Members learned significant ties each area of the house had to the family, including the room where Roy, Ruth, and Walt Disney were born. We were all fascinated to learn the incredible details that were going into restoring the home. To learn more about the historical significance of the home and the restoration process, click here.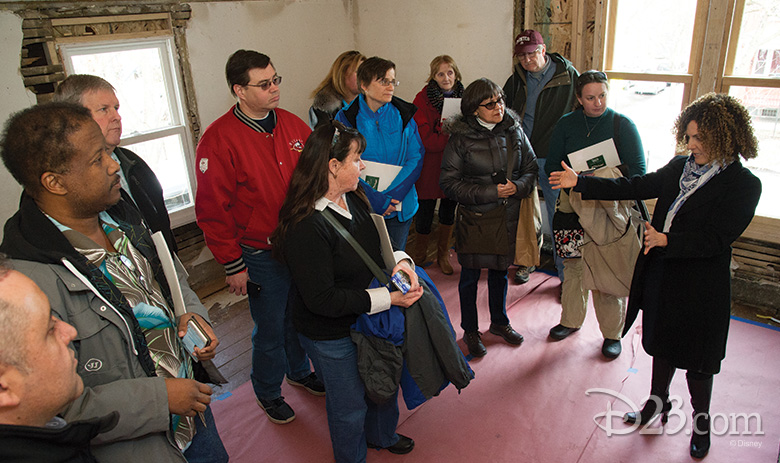 Prior to arriving at The Walt Disney Family Birthplace, guests met at the Chicago History Museum for two very special presentations: one by Becky Cline, director of the Walt Disney Archives, on the history of the Disney family in Chicago, and another by the founders of The Walt Disney Birthplace that focused on their restoration efforts.
Before concluding the historic day, D23 Members were presented with a one-of-a-kind Walt's Chicago map, matted with The Walt Disney Family Birthplace commemorative pin and a bottle of O-Zell soda.