By Beth Deitchman
Many Christmases ago—before the days of DisneyNOW… before the days of Movies Anywhere… even before the days of D23—Disney fans had a very different way of experiencing holiday specials on the small screen. Sure, we could watch them any time—after we sat through the rewinding process, if we were watching on VHS—but we couldn't watch them just anywhere. We were "forced" to curl up on the couch, within remote control range of our DVD or VHS player, to watch Mickey's Once Upon a Christmas for the umpteenth time (that year). Truly, there may have been no cozier tradition. We here at D23 took a gander at our collection of VHS tapes and DVDs and came up with this list of some of our favorites.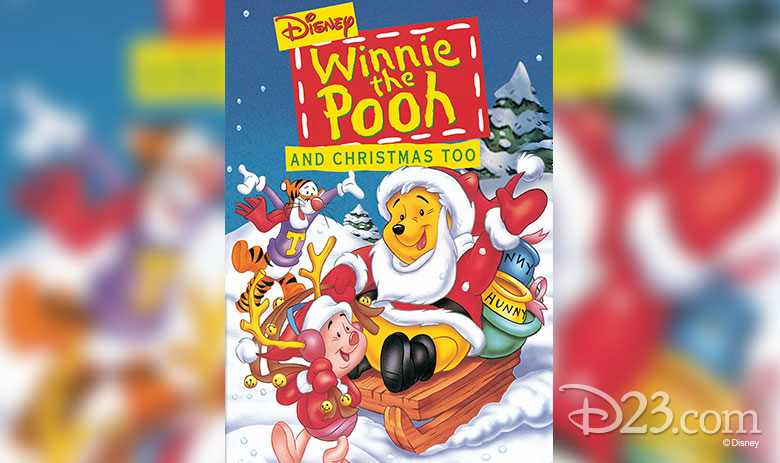 Winnie the Pooh and Christmas Too (1991)
We first celebrated Christmas in the Hundred Acre Wood on December 14, 1991, when this Pooh-rific special debuted on ABC; it would be released on VHS in 1994. In the special, Winnie the Pooh and Piglet set out to retrieve Christopher Robin's letter to Santa Claus, detailing all of the gang's holiday wishes, because Pooh has forgotten to include what he wants most: hunny, naturally. When their plans don't work out, Pooh decides to test out his own Santa skills… and Christmas chaos ensues.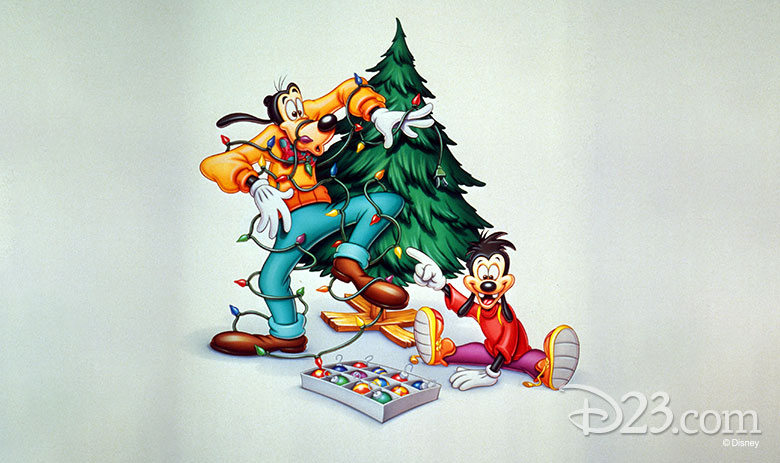 A Goof Troop Christmas: Have Yourself a Goofy Little Christmas (1992)
Goofy wants to make the yuletide special for his son, Max, but his best-laid holiday plans—and decorations—always end rather goofily. As Max describes, "Every year we do the same thing—put up a ton of stuff and burn a turkey." Max isn't the only one who has had enough of Goofy's merry mishaps: Pete is so determined to keep his neighbor from wrecking his Christmas that he packs up his family and heads to Asprin, Colorado. But when Max convinces his dad that father and son could use a break from tradition, a horrified Pete discovers that Goofy has followed him to Asprin. Goofy and Pete share some holiday cheer in the end, but along the way there are accidents galore, a blizzard, and a hungry bear. A Goof Troop Christmas reminds us that friendship, family, and a rousing reindeer dance can get us through any holiday challenge.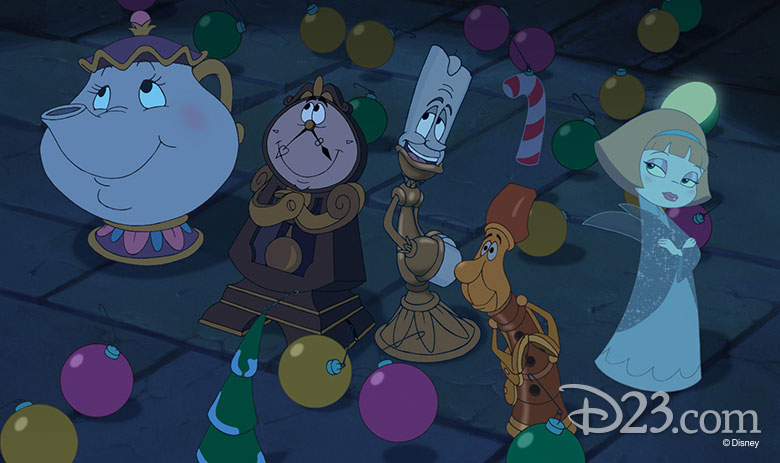 Beauty and the Beast: The Enchanted Christmas (1997)
Originally called Beauty and the Beast: Christmas Belle, this direct-to-video animated feature was released on November 11, 1997. The story is set in a Christmas past, when Belle is determined to bring a little holiday spirit and hope to Beast's castle. She enlists the help of the household objects, including Angelique, a tree ornament that's been stowed away in the attic—but they must first outmaneuver the evil pipe organ, Forte, who wants to prevent Beast from falling in love with Belle. Paige O'Hara (Belle), Robby Benson (Beast), Jerry Orbach (Lumiere), David Ogden Stiers (Cogsworth), and Angela Lansbury (Mrs. Potts) reprised their roles from the 1991 feature, and were joined by Bernadette Peters and Tim Curry, who voiced Angelique and Forte, respectively. At the time of the film's premiere, Paige O'Hara told the Los Angeles Times, "Robby Benson and I are both so proud of these parts [we play]. We treated this one just as importantly as the first one. They took such care. Everyone had respect for the writing."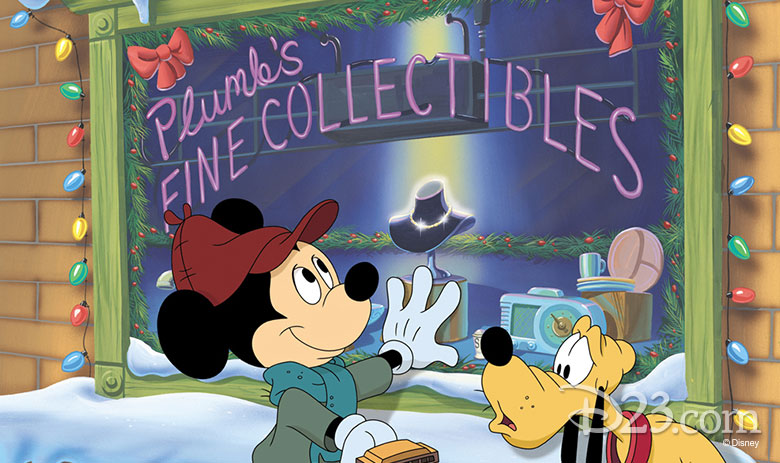 Mickey's Once Upon a Christmas (1999)
This 70-minute film is comprised of three festive tales tied together by narration from actor Kelsey Grammer. In Donald Duck: Stuck on Christmas, Huey, Dewey, and Louie love the holiday so much that they wish upon a star for it to be Christmas every day, only to learn that it's possible to have too much of a good thing. Max questions Santa's existence in A Very Goofy Christmas, and Goofy goes to great lengths—and heights—to prove to his son that St. Nick is really real. Mickey and Minnie's Gift of the Magi brings a magical spin to an iconic holiday tale, as Mickey struggles to buy Minnie a chain for her watch as a Christmas gift, while she's scrimping to put together enough money to give Mickey a case for his harmonica. The true gift they both give and receive proves to be the best gift of all: love.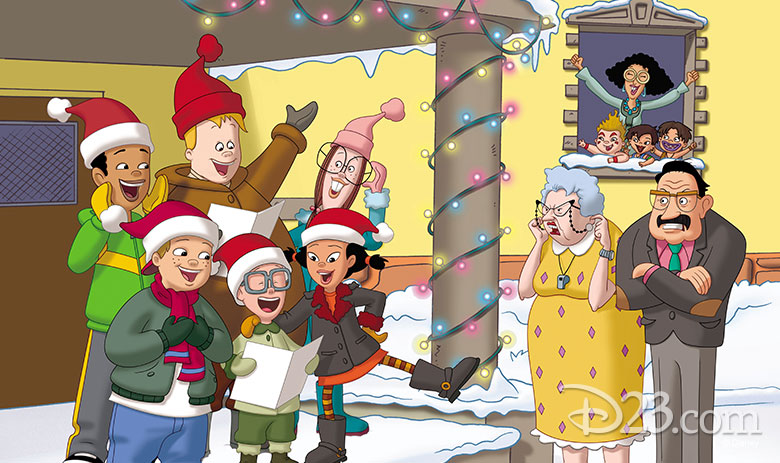 Recess Christmas: Miracle on Third Street (2001)
This 2001 home video release is comprised of four episodes of the TV series Recess, which followed a quirky group of fourth graders navigating the school day. When Principal Prickly, Miss Grotke, and Finster are waylaid by a snowbank on their way home from school, their first instinct is to blame T.J. and the gang—which inspires them to share "favorite" memories of their nemeses, the Recess kids. But when T.J. and company end up coming to their rescue, the school administrators can't help but acknowledge that they might have some warm feelings toward the group after all—good thing they don't hear the kids in the grand finale, a rousing chorus that begins, "Jingle Bells, Prickly smells…"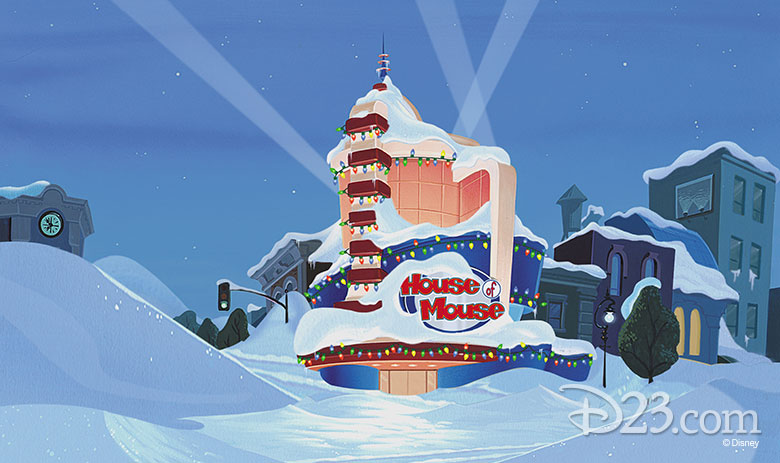 Mickey's Magical Christmas—Snowed in at the House of Mouse (2001)
Who wouldn't want to spend Christmas at the House of Mouse, the amazing nightclub where characters from all around the worlds of Disney animation would gather to enjoy cartoon shorts, musical numbers, and emcee Mickey Mouse's lively introductions? Gracious host that he is, Mickey invites his guests to enjoy a Christmas party at the House of Mouse while a snowstorm rages outside. To combat Donald Duck's "Bah, Humbug!" spirit, Mickey decides to show the guests a series of classic cartoons: The Nutcracker, Donald on Ice, snippets from Mickey's Christmas Crisis, Pluto's Christmas Tree, and Mickey's Christmas Carol. The direct-to-video film also included a brand-new song that details how being with family and friends makes for "The Best Christmas of All."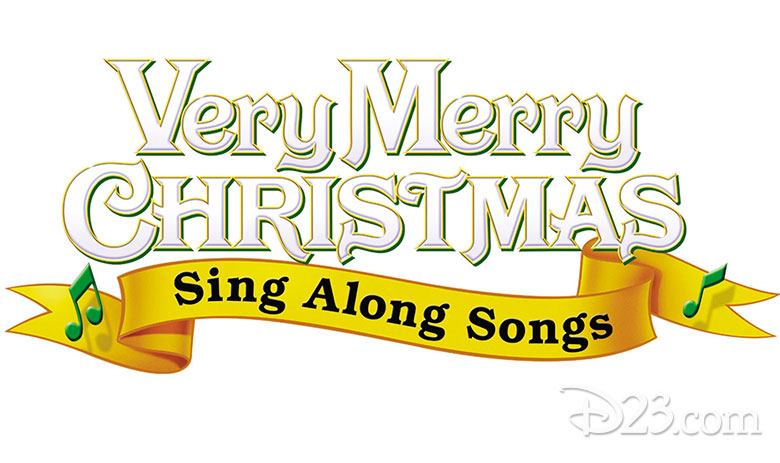 Disney's Sing Along Songs (Very Merry Christmas Songs) (2002)
The much-loved Sing Along Songs series received a holiday twist in this beloved video. With narration from actor Roscoe Lee Browne (Francis from Disney's Oliver & Company), the 2002 release featured "The Best Christmas of All" from the aforementioned Mickey's Magical Christmas: Snowed in at the House of Mouse, "As Long As There's Christmas," from Beauty and the Beast: The Enchanted Christmas, as well as a song each from Winnie the Pooh: A Very Merry Pooh Year and Winnie the Pooh: Seasons of Giving—in addition to beloved carols. If you've never learned the full lyrics to "It's Beginning to Look a Lot Like Christmas" or "All I Want for Christmas is My Two Front Teeth," why not learn them with the help of Huey, Dewey, and Louie or Goofy and Max?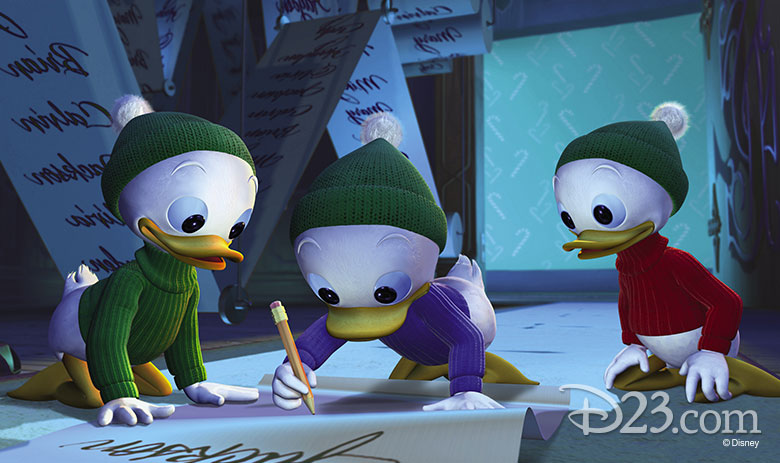 Mickey's Twice Upon a Christmas (2004)
When this direct-to-video release debuted, it marked the first time that the Fab Five was presented in 3-D computer-generated animation. "Making the characters in 3-D is a challenge. Especially Mickey," Matt O'Callaghan, director of Mickey's Twice Upon a Christmas, told Disney Newsreel (a publication for employees of The Walt Disney Company) in 2004. "They are so beloved; everyone knows them and has expectations of what they should look like. Mickey's been around for 75 years now, so we used the medium for what it could bring, such as lighting, camera angles, and textures, but we were careful to keep the classic sensibilities of the original cartoon characters."
Fans were treated to five charming holiday stories, including Christmas Maximus, in which a college-age Max brings his girlfriend, Mona, home for the holidays to meet his dad. Max's fears that Goofy will embarrass him shine through in the original song "Make Me Look Good," which serves as a framing device for the vignette. The release also featured Christmas: Impossible, Donald's Gift, Mickey's Dog-Gone Christmas, and Belles on Ice, in which Minnie and Daisy go head to head in a figure skating competition. For the latter, world-renowned skater Michelle Kwan served as inspiration for the characters' movements, but producer Pam Marsden said that inspiration for all of the stories in Twice Upon a Christmas was found closer to home. "People feel as if they know them, so you have to stay within certain characteristics. But they all have such unique personalities, so the characters actually drove the stories," Marsden said.
If these classic DVDs aren't already part of your library, you can find a number of them on shopDisney.com—and don't forget to use your D23 Gold Member Discount. Do you have a holiday classic to add to our list? Let us know on Facebook and Twitter. And happy holidays from D23!