By Savannah Salazar
Whether you're a devoted runner, casual jogger, or just doing errands, who doesn't love being comfortable? We put together a list of the most stylish and comfy picks from Raw Threads; from T-shirts to headbands and skirts, these magical items have a little something for every fan.
If you're making your way to D23 Expo 2019 next month, be sure to stop by Raw Threads on the show floor and check out all of the awesome merch they're bringing along. (Plus, if you're a D23 Gold Member, you'll be able to get your 15% discount off at their booth!)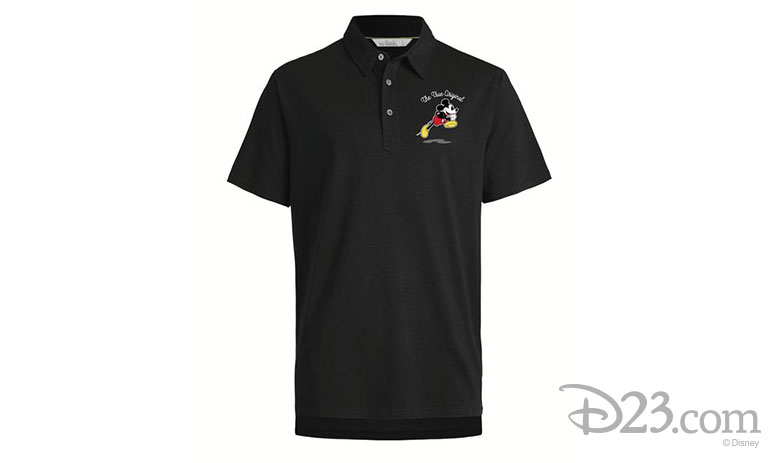 1. Mickey Mouse – The True Original
Men's Air Stretch Polo
Men's Crew Shirt
Sideline ¼ Zip
It seems appropriate to start our list with the mouse who started it all. This assortment of shirts and sweaters pays homage to Mickey Mouse! A classic style for a classic character.
The Little Mermaid's 30th anniversary is cause for shell-abration, and we're swimming with excitement over this T-shirt. Emblazoned with our favorite sea villainess, this shirt is a great addition to your collection of clothing and gizmos.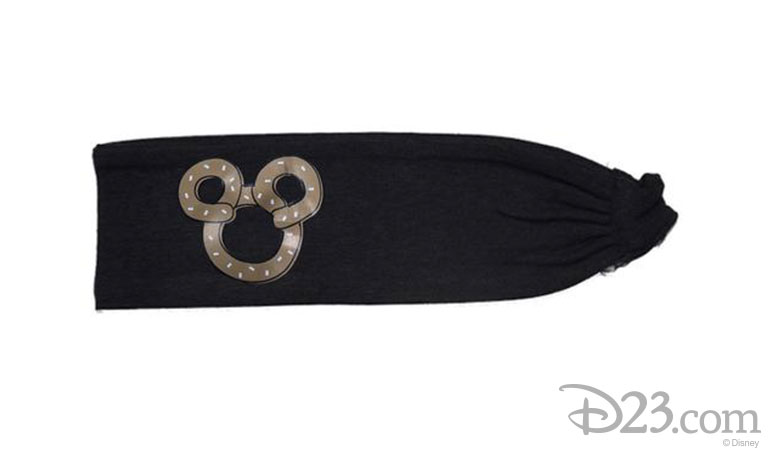 3. Headbands
Mickey Mouse Pretzel Headband
Classic Mickey Headband
Wear your fandom proudly on your sleeve, well head, with these two cute designs. Whether you're a Disney snack fanatic or a quintessential Mickey Mouse fan, here are some headbands to keep your hair in place and Mickey in your heart.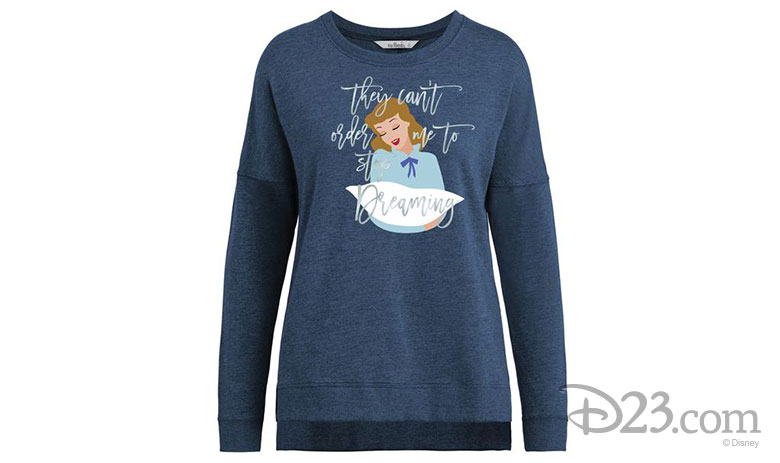 4. Princess Sweatshirts
Cinderella Riverwalk II Sweatshirt
Snow White Riverwalk II Sweatshirt
Rapunzel Riverwalk II Sweatshirt
Jasmine Riverwalk II Sweatshirt
Staying comfy is key for any princess, so here is a collection of some of our favorite pieces. They're great for lounging, traveling, and for the occasional sleeping curse.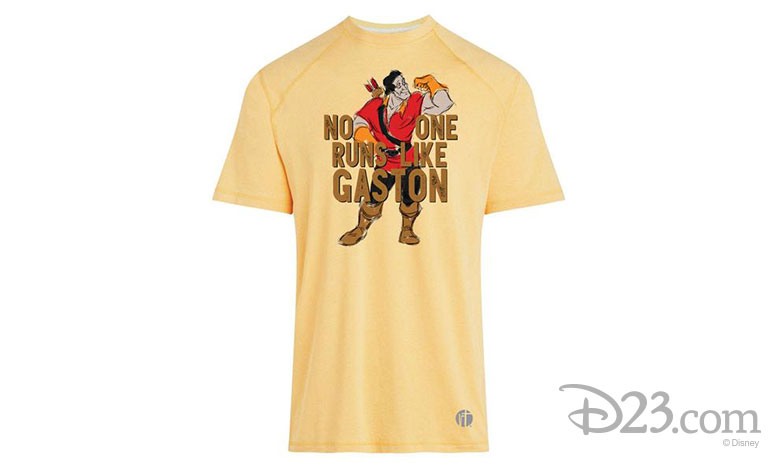 Maybe no one runs like Gaston but you can look as good as Gaston. With three available colors and a print of our favorite dashing brute, this lightweight shirt is definitely something even Gaston would approve of.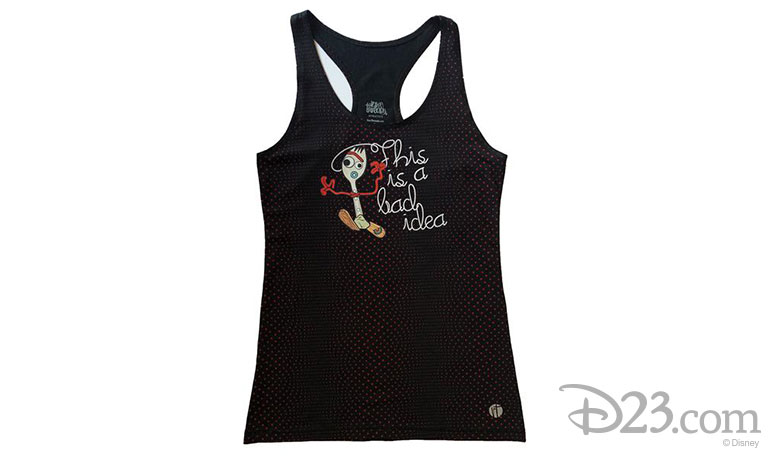 6. Toy Story 4 Forky This is a Bad Idea Core Racer
If you've seen Toy Story 4 and adore Forky as much as we do, here's your chance to have the newest toy—well, shirt—by your side. Clad with an ever-anxious Forky, this racer is definitely a good idea.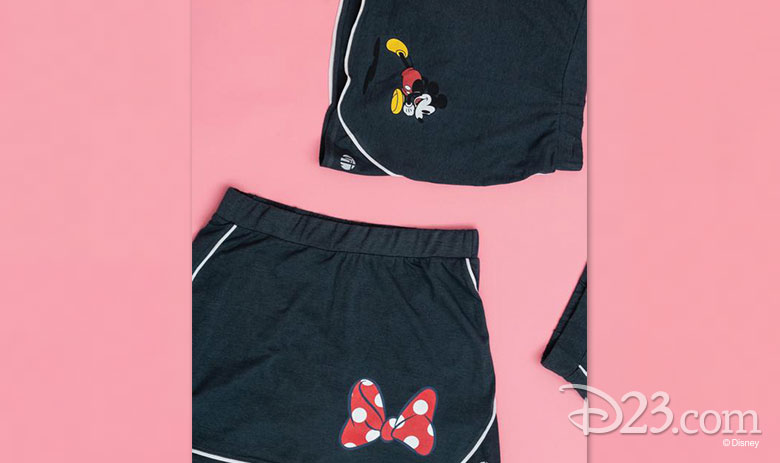 7. Skirts
Minnie Mouse Fusion Skirt
Mickey Shaped Pizza Fusion Skirt
Running Mickey Mouse Fusion Skirt
From bows to dresses, Minnie Mouse is known for her iconic fashion styles. We picked out some skirts we're sure our beloved fashionista would love!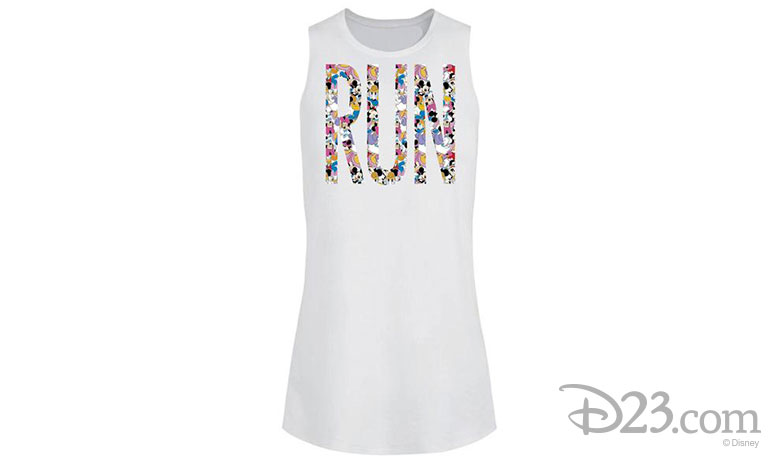 8. Donald Duck and Friends
Tank Top
Core Racer
Of course, we couldn't forget our favorite duck! This collection of tank tops features our No. 1 duck, as well as some other admired characters, so you can rep your favorite characters in style.