By Beth Deitchman
ABC's newest series takes its name from the old adage that friendship isn't one big thing, but a million little things—from a shoulder to cry on to a hand to squeeze when you're riding the Incredicoaster for the first time. The closest friendships are more complicated than they seem… even to the people in them. That's the premise behind A Million Little Things, which follows a group of Bostonians after one member of their friend group takes his own life. His death becomes a wake-up call for the rest to start living, while they struggle to find a reason for Jon's tragic demise and grapple with secrets of their own.
A Million Little Things premieres tonight at 10 p.m. ET/PT on ABC and stars a talented ensemble that includes David Giuntoli as Eddie Saville, Ron Livingston as Jon Dixon, Romany Malco as Rome Howard, Allison Miller as Maggie Bloom, Christina Moses as Regina Howard, Christina Ochoa as Ashley Morales, Grace Park as Katherine Kim, James Roday as Gary Mendez, Stephanie Szostak as Delilah Dixon, Lizzy Greene as Sophie Dixon and Tristan Byon as Theo Saville. The series is inspired by creator/executive producer D.J. Nash's real-life experiences, and when we recently heard from Nash and the actors during a premiere event at the Los Angeles County Museum of Art, it was clear that the series is inspiring a real-life friendship for its cast. There are a million reasons to tune in tonight—both little and not-so-little—and here are some of our favorites.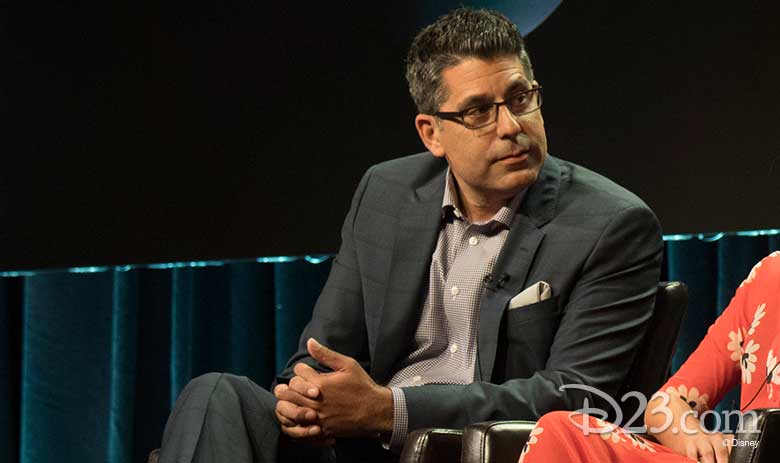 1. The show comes from a very real place for D.J. Nash.
Several years ago, Nash ran into a buddy and made plans for a lunch date that would never come to be. But as tragic as his friend's death was, Nash remembers lighter moments, even in his time of grief. "[My friend] was hilarious, and we would always laugh together. At his funeral, we laughed a ton and we cried a ton, too," says Nash, who carefully balances the emotional drama at the core of A Million Little Things with moments of humor between the close friends.
2. Nash pitched his story of friendship without a title, but he found a solution in an unlikely source.
After finding out that his pilot would be shot, Nash was tasked with settling on a name for the series. He left the pitch meeting and ended up in a supermarket where he took advantage of free WiFi and searched the Internet for titles that evoked friendship. "I found a cat poster with a cat holding on with another cat, helping him, and it said, 'Friendship isn't a big thing, it's a million little things.' And that little title is now on every billboard," Nash laughs.
3. Though Jon dies at the beginning of the pilot, flashbacks will inform how he brought the group together—and why his absence has the impact that it does.
Ten years earlier, Jon, Rome, Eddie, and Gary were trapped in an elevator for several hours. By the time they were freed, the diehard Boston Bruins fans agreed to purchase season tickets and their commitment to their hockey team evolved into a friendship that took them through marriages, an addiction, and a fight against cancer. Ron Livingston, who plays Jon, notes, "We're seeing everybody else in real time, moving forward after the suicide, and with Jon we're sort of jumping back to essential moments that D.J. is teasing out." Livingston believes that the character of Jon is defined, in part, by his friends and what he meant to each of them.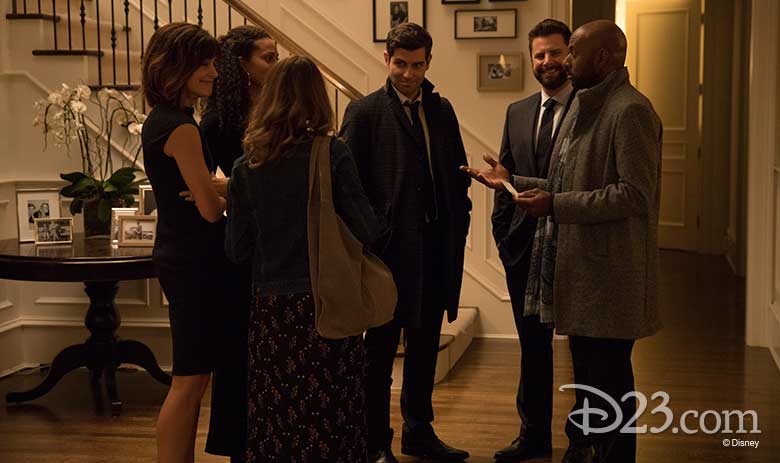 4. The friends don't understand why Jon takes his own life… but each of them has a secret of his or her own, as well.
"I think every single person is broken in some way. Some people give you the courtesy of telling you right away when they meet you what that is, and with other people, you find that out sometimes at the worst time possible," says Nash. As the characters' secrets begin to unravel—which Nash promises will happen quickly—the revelations threaten to pull the friends apart at a time when they need each other more than ever.
5. Nash and the writers are determined that just when you think you know someone, you don't.
Nash says that as we experience twists and turns with the characters, we'll discover things that make us see them in a different light. "In the pilot, there's a version you think of Katherine, and [in subsequent episodes] you see this humanity that Grace [Park] brings to the part and you understand Katherine and her struggle… Just when you think it's Rome who's going to take his life, it's Jon. We will constantly, over the course of the series, flip those cards," he says.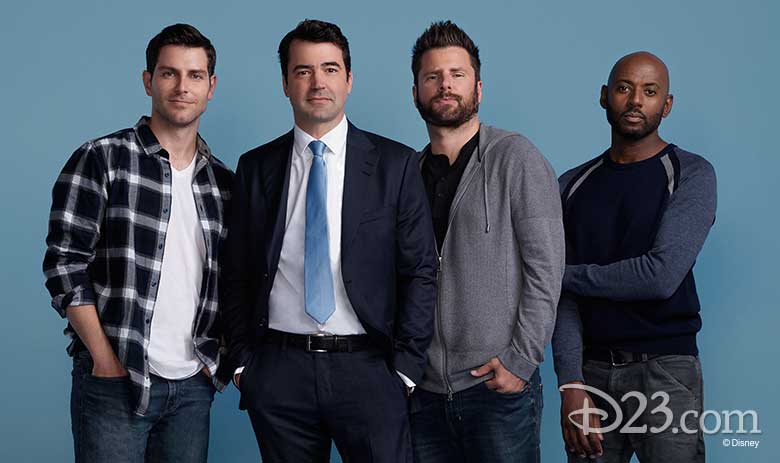 6. The characters won't always be their best selves—and that's what makes them so relatable.
David Giuntoli, who plays Eddie, admits that at first it can be a struggle to justify the choices his character makes—especially when they forever alter the dynamic between the friends. The actor confesses, "I can only do so much charming with these green eyes—and you can't charm your way out of this one."
The irreverent, wisecracking Gary is battling breast cancer and that has made him angry and combative, yet also darkly hilarious. "I think in a matter of seconds he has the ability to make everybody feel better and then 20 times worse," says actor James Roday, pointing out that Gary often says what other people are probably thinking but wouldn't say.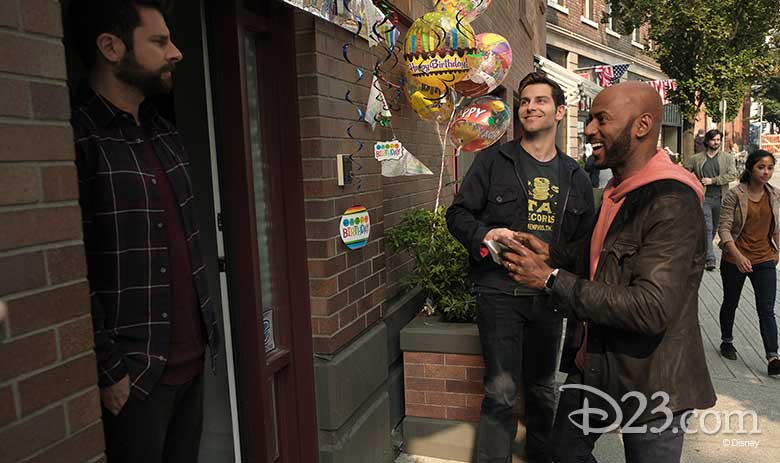 7. A Million Little Things is filled with tremendous optimism.
Rome's life is saved when he gets the fateful call, and he decides to live his life differently as a result. "It's almost like a reincarnation, where Rome has to reintroduce himself to who he is," says Romany Malco. "He has to reintroduce himself to his wife, to his peer group and, at the same time, be honest enough and open enough to expose himself to seek help."
"All of us, we're all just not living the version of life we thought we've be living. Maybe it's better than we'd thought, maybe it's worse, but it's different," says Nash. For this group of friends, their friend's death is the catalyst to make them change their lives. But, laughed Nash, perfectly—or purrfectly—embodying the humor that's always present in A Million Little Things, "That's hard to fit on a billboard, so we just went with the cat poster!"