By Zach Johnson
This past Thanksgiving, we were especially thankful for The Beatles: Get Back. Often referred to as the most influential band of all time, The Beatles are the best-selling music act in history… and Oscar®-winning filmmaker Peter Jackson is the only person in 50 years to be given exclusive access to the legendary band's private film archives! Jackson later used that footage as the foundation of his three-part docuseries, available exclusively on Disney+. Of course, The Beatles: Get Back isn't the only music doc or concert film available for Disney+ subscribers. Below, in chronological order, we present five of our favorite titles: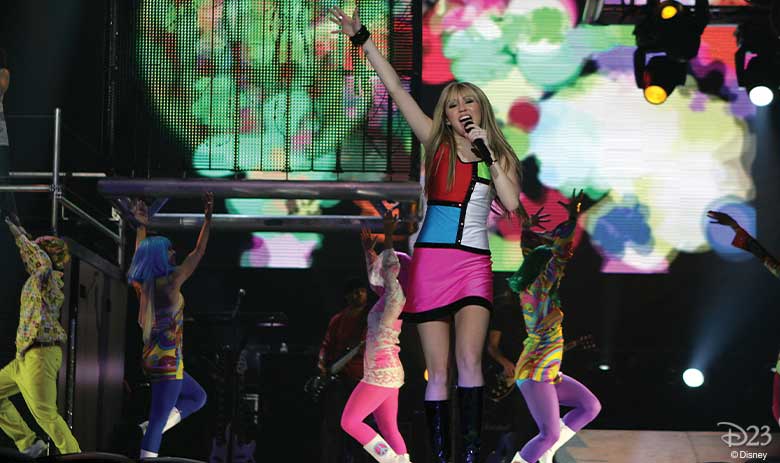 Hannah Montana and Miley Cyrus: Best of Both Worlds Concert (2008)
Consider this your backstage pass to hang out with Miley Cyrus, star of Disney Channel's Hannah Montana. Filmed during her sold-out, 69-city, standing-room-only tour, the documentary film features appearances by Disney Legend Kenny Ortega and the Jonas Brothers. As Hannah Montana, Cyrus performs hit songs such as "Nobody's Perfect" and "Rock Star"—and as herself, she rocks out to "See You Again," "Start All Over," and more.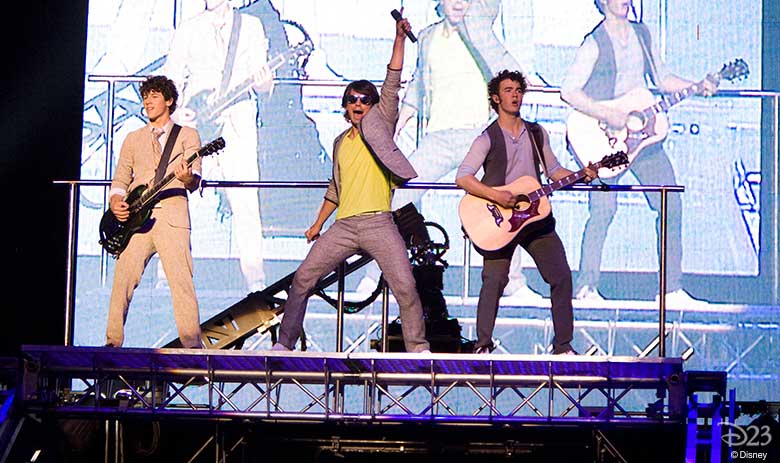 Jonas Brothers: The Concert Experience (2009)
If you didn't get your Jonas Brothers fix in Hannah Montana and Miley Cyrus: Best of Both Worlds Concert, this should do it! Follow the trio on their Burnin' Up tour, which includes special collaborations with Demi Lovato ("This Is Me") and Taylor Swift ("Should've Said No"). This is a special look at what the Jonas Brothers' lives are like both on- and off-stage.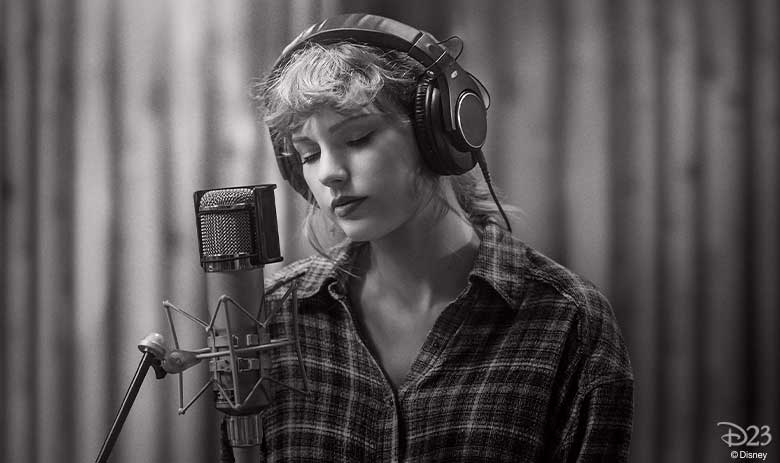 Folklore: The Long Pond Sessions (2020)
Speaking of Swift, we're still obsessing over this intimate concert performance of every song from her Grammy®-nominated album folklore. Accompanied by her co-producers, Aaron Dessner and Jack Antonoff, Swift shares the creation and meaning behind each song.
Happier Than Ever: A Love Letter to Los Angeles (2021)
Grammy® Award winner Billie Eilish performs every song from her sophomore album, Happier Than Ever, in sequential order from the stage of the legendary Hollywood Bowl. Featuring animated elements that take viewers on a dreamlike journey through Eilish's hometown, the concert film also includes guest appearances by FINNEAS and other artists. (Because we can't get enough of Eilish's brilliance, we recommend following this up with The Making of Happier Than Ever: A Love Letter to Los Angeles, released on Disney+ Day.)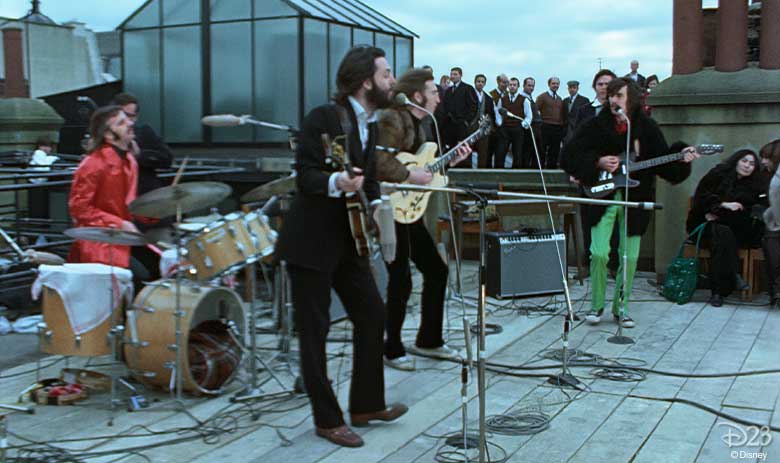 The Beatles: Get Back (2021)
How do you tell a new story about The Beatles? If you're Jackson, you start by combing through over 60 hours of unseen footage and over 150 hours of unheard audio. The Beatles: Get Back is the story of John Lennon, Paul McCartney, George Harrison, and Ringo Starr as they plan their first live show in over two years, capturing the writing and rehearsing of 14 new songs, originally intended for release on an accompanying live album. The three-part documentary features—for the first time in its entirety—their last live performance as a group, the unforgettable rooftop concert on London's Savile Row, as well as other songs and classic compositions featured on the band's final two albums, Abbey Road and Let It Be.