Disney Movies Anywhere: More Platforms, More Fun!
Looking to take some of your favorite Disney movies with you, wherever you go? Well, you're in luck: Disney just announced some big news about Disney Movies Anywhere (DMA), its cloud-based digital movie service. Movie lovers now have even more ways to buy and watch their favorite Disney, Pixar, Marvel, and Star Wars films, whether they're comfy at home or busy and on-the-go!
Amazon Video joined DMA on Tuesday, September 8, making the service available on several Kindle Fire tablets as well as on Amazon's Fire TV and Fire TV Stick devices. Additionally, Microsoft Movies & TV now offers DMA, providing access via the new DMA app for Microsoft Xbox 360.
That's not all: With the digital debut of Disney's live-action hit Cinderella on Tuesday, September 15, DMA launches new apps for several Roku and Android TV devices. (DMA is already available through iTunes, Google Play, and Walmart's VUDU.)There are a whopping 450 digital releases now available on Disney Movies Anywhere—why not give 'em a looksee? We've got our eye on an old fave: Star Wars: The Empire Strikes Back.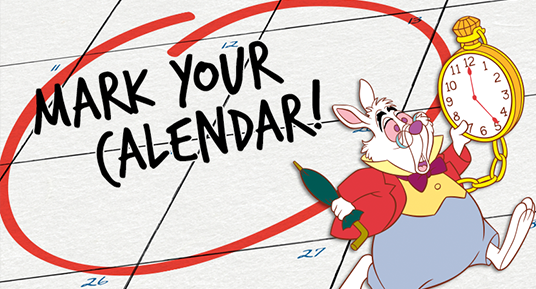 Save the Date!
Be sure to mark these upcoming Disney events on your calendar:
D23 and Walt Disney Archives


Fall 2015


D23 Member VIP Nights at The Lion King


September 19-20


Never Had a Friend Like D23


September 26


The Art of Disney—Featuring 75 Years of Pinocchio


October 3


D23's Sip & Stroll


November 6


VIP Studio Experience with Disney Legend Andreas Deja


November 7


D23 Day at the Walt Disney Studios and Archives


Studios




November 25


The Good Dinosaur opens in theaters.


December 18


Star Wars: The Force Awakens opens in theaters.


January 29


The Finest Hours opens in theaters.


March 4


Zootopia opens in theaters.

Parks


September 15, 18, 20, 22, 25, 27; October 1, 2, 4, 6, 8, 9, 12, 13, 15, 16, 18, 20, 22, 23, 25, 27, 29, 31; and November 1


Mickey's Not-So-Scary Halloween Party at Magic Kingdom Park


September 25, 28, 30; October 2, 5, 7, 9, 12, 14, 16, 19, 22, 23, 25, 27, 29, 31


Mickey's Halloween Party 2015 at Disneyland


September 25-November 16




Epcot International Food & Wine Festival




November 8, 10, 12, 13, 15, 17, 19, 20, 29; and December 1, 3, 4, 6, 8, 10, 11, 13, 15, 17, 18


Mickey's Very Merry Christmas Party at Magic Kingdom Park


Television




September 22


The Muppets premieres at 8 p.m. ET/PT on ABC.


September 26


Marvel's Guardians of the Galaxy premieres at 9:30 p.m. ET/PT on Disney XD.


November 30


It's Your 50th Christmas, Charlie Brown airs at 9 p.m. ET/PT on ABC.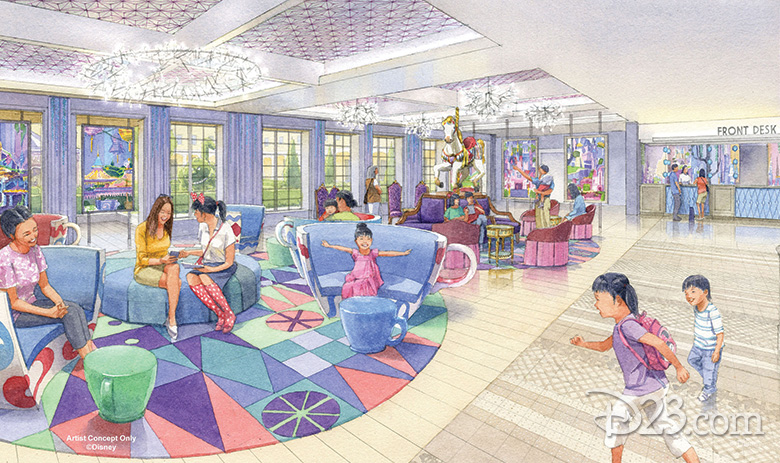 Tokyo Disney Resort to Debut New Hotel
Tokyo Disney Resort guests will soon have an exciting new place to stay and play! The Tokyo Disney Celebration Hotel is currently set to open in 2016 in the Shin-Urayasu area, just outside Tokyo Disney Resort.
Tokyo Disney Celebration Hotel will become the fourth Disney hotel to operate in Japan, and its development is based on a brand-new concept: The designs will celebrate the magic and imagination of both Tokyo Disneyland Park and Tokyo DisneySea Park in the guest rooms, the lobby, and the courtyards. The hotel will offer a "casual resort" stay, with attractive accommodations and simplified facilities that'll remind Guests of all their favorite Disney Park experiences and memories. Better start planning those trips to Tokyo now!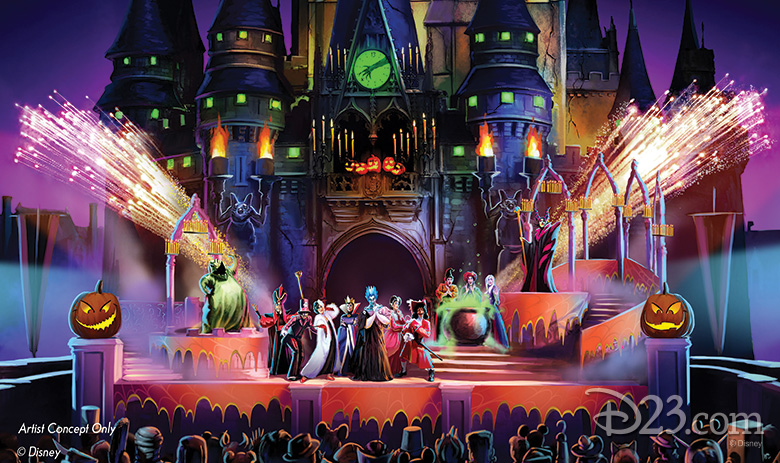 Halloween's on the Horizon at Walt Disney World Resort
Now that Labor Day has come and gone, the next big day on the calendar is—of course—Halloween. And Walt Disney World Resort is gearing up for what's sure to be its biggest, "bestest" Mickey's Not-So-Scary Halloween Party ever, from September 15 through November 1!
We've already clued you in to Magic Kingdom Park's brand-new "Hocus Pocus Villain Spectacular" show, but there will be plenty of other fresh entertainment offerings throughout the park. And don't forget your costumes! Trick-or-treating is encouraged, and you might even meet some of your favorite Disney characters—including all Seven Dwarfs (appearing in one place in Fantasyland), Jack and Sally from Tim Burton's The Nightmare Before Christmas, and the villainous Queen of Hearts!
Our friends at the Disney Parks Blog have a fantastic rundown of The 13 Reasons to Add Mickey's Not-So-Scary Halloween Party to Your List for Fall. Don't forget: It's a separate-ticketed event (visit their website for more info). But we promise—it's sure to spook, in the best way possible.
Go Behind the Tower at Tangled: The Musical
The good folks over at Disney Parks on YouTube have been giving us an unprecedented look at the upcoming Disney Cruise production Tangled: The Musical, and their latest video is as illuminating as a sky full of lanterns. The show, set to take the stage on the Disney Magic in November, is deep into rehearsals—and this new look behind the scenes introduces us to both director Gordon Greenberg and choreographer Connor Gallagher.
Watch as Gordon and Connor explain some of their ideas for the show and its dance numbers, and check out some exclusive, never-before-seen footage from inside a recent cast rehearsal. You'll "see the light," for sure!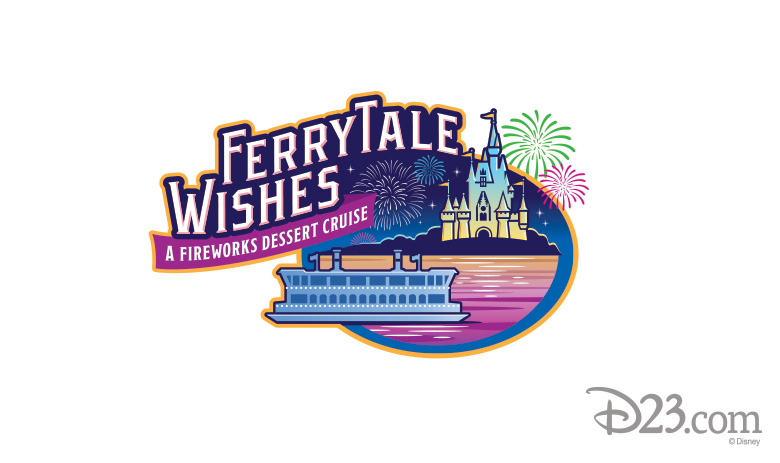 "Ferrytale" Wishes Come True on New Dessert Cruise at Walt Disney World
It might just offer the most breathtaking view of the Magic Kingdom Park nighttime fireworks spectacular yet… and it's now available to you! (Yes, you!) The new Ferrytale Wishes: A Fireworks Dessert Cruise takes Guests on a ferryboat cruise to an exclusive spot on Seven Seas Lagoon, where they'll enjoy all manner of delicious desserts and drinks while taking in the totally dazzling scenery.
One hour before the "Wishes" Nighttime Spectacular, and offered select nights weekly, the iconic double-stack ferryboat will set sail laden with delectable sweets a-plenty, including "The Grand" key lime tart; pineapple upside-down cake from the chefs at Disney's Polynesian Village Resort; "Main Street" Mickey Balloon Tarts; no-sugar-added Florida mango panna cotta; and a tasty fruit and cheese spread. You can even toast the evening with specialty alcoholic and non-alcoholic beverages in souvenir glow glasses!
It's a sweet ending to the day, and it culminates with those "Wishes" overhead—the largest fireworks spectacular ever at Walt Disney World Resort. Tickets are limited, and cost $99 for ages 10 and up, or $69 for children ages 3 to 9. (If sailing on Mickey's Not-So-Scary Halloween Party or Mickey's Very-Merry-Christmas Party nights, note that the fireworks display will be different.) For reservations, visit DisneyWorld.com/DINE or call 407-WDW-DINE. Here's to smooth sailing, pals!
Ultron and the Avengers Arrive on Digital HD
The DVD and Blu-ray may not be hitting store shelves until October 8, but that doesn't mean you can't bring your favorite superheroes home right this very minute. Marvel's Avengers: Age of Ultron is now available on Digital HD! Watch it wherever you go (even on a Quinjet) with Disney Movies Anywhere (DMA), and look for a special bonus feature called "Connecting the Universe"—exclusively available on DMA.
In case you just can't wait to get a peek, however, check out a clip from "Connecting the Universe," above. You'll feel like you're inside a S.H.I.E.L.D. satellite office, guaranteed.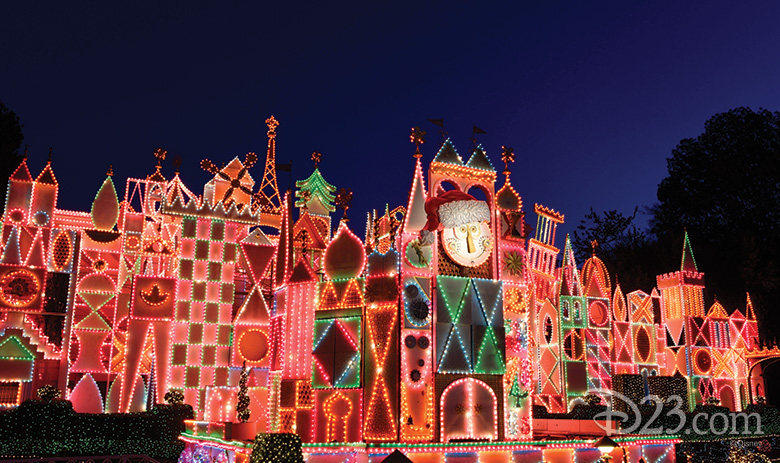 Just Around the Corner: Holidays at the Disneyland Resort
Sure, we recently celebrated Labor Day, and the weather is still pretty warm around the country—but that doesn't mean we can't get excited for the upcoming holiday season! (Especially since it means pumpkin flavors everywhere and the release of Star Wars: The Force Awakens.) So color us jingled with this news: Holidays at the Disneyland Resort returns November 13 through January 6, 2016. The "Merriest" Place on Earth will sparkle brighter than ever this year, as the Disneyland Resort Diamond Celebration continues to deck the halls with even more dazzle!
Keep an eye out in the coming weeks for more info on all the treats, merchandise, and entertainment you can expect this holiday season…