The First Lady Meets the First Toy Doctor on Doc McStuffins
Forget "Mr. Smith"—this time, Doc goes to Washington! Yes, everyone's favorite toy doctor brings a few of her patients to Washington, D.C., to meet guest star First Lady Michelle Obama in a very special episode of Disney Junior's acclaimed animated series Doc McStuffins! Premiering on Child Health Day—Monday, October 5 (9 a.m. ET/PT)—on Disney Channel, the show follows Doc as the First Lady invites her and other kids who are making a difference in their community to the White House to be honored in a special ceremony. While there, Mrs. Obama even appoints Doc the official "toy doctor" for the White House! Totally cool, right? The episode also incorporates key messages from the First Lady's "Let's Move!" initiative, which helps kids and families lead healthier lives through eating smart and staying active.
Wanna see the episode a few days early? You're in luck: Both the WATCH Disney Junior website and WATCH Disney Junior app just debuted a full-length preview. Now, take two healthy snacks and call us in the morning—and stay tuned for Doc and the First Lady on October 5.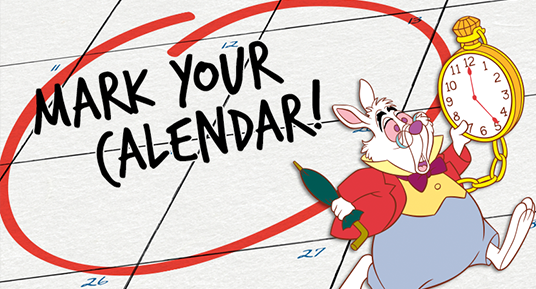 Save the Date!
Be sure to mark these upcoming Disney events on your calendar:
D23 and Walt Disney Archives


Fall 2015


D23 Member VIP Nights at The Lion King


October 3


D23's Sip & Stroll


October 9


Lunch with a Disney Legend: Kathryn Beaumont


October 25


Haunted Gingerbread House Building Workshop


November 6


VIP Studio Experience with Disney Legend Andreas Deja


November 7


D23 Day at the Walt Disney Studios and Archives


November 14


Pinocchio: 75 Years of a Disney Classic


November 14


Mickey's of Glendale Orlando Shopping Event


December 13


Holiday Gingerbread House Building Workshop


Studios




November 25


The Good Dinosaur opens in theaters.


December 18


Star Wars: The Force Awakens opens in theaters.


January 29


The Finest Hours opens in theaters.


March 4


Zootopia opens in theaters.


April 15


The Jungle Book opens in theaters.

Parks


September 15, 18, 20, 22, 25, 27; October 1, 2, 4, 6, 8, 9, 12, 13, 15, 16, 18, 20, 22, 23, 25, 27, 29, 31; and November 1


Mickey's Not-So-Scary Halloween Party at Magic Kingdom Park


September 25, 28, 30; October 2, 5, 7, 9, 12, 14, 16, 19, 22, 23, 25, 27, 29, 31


Mickey's Halloween Party 2015 at Disneyland


September 25-November 16




Epcot International Food & Wine Festival




November 8, 10, 12, 13, 15, 17, 19, 20, 29; and December 1, 3, 4, 6, 8, 10, 11, 13, 15, 17, 18


Mickey's Very Merry Christmas Party at Magic Kingdom Park


Television




November 30


It's Your 50th Christmas, Charlie Brown airs at 9 p.m. ET/PT on ABC.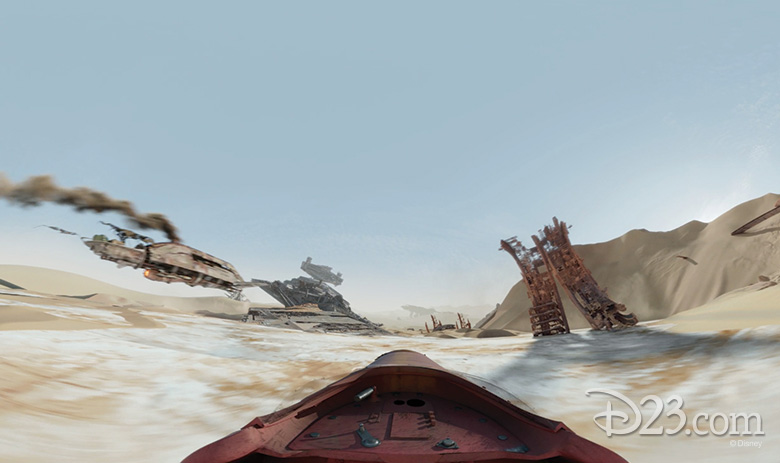 Facebook Debuts 360-Degree Videos with The Force Awakens Sneak Peek
Just the other day, we were ruminating on how fun it'd be to speed across the Jakku desert in some kind of Star Wars space vehicle. We later realized that, unfortunately, it's nigh on impossible. Well, leave it to Facebook to prove us wrong—at least virtually. Last week, the social media giant debuted their new 360-degree News Feed videos, and Disney and Lucasfilm were proud to help them make their big announcement by premiering an exclusive 360 experience from Star Wars: The Force Awakens.
Now, online content creators around the world will be able to upload and share 360 videos of their own. Publishers, networks, and shows like Discovery, GoPro, LeBron James & Uninterrupted, NBC's Saturday Night Live, and Vice also got in on the early action.
Check out the video —just be sure to keep an eye out for fellow Jakku "drivers." They can get a little impatient…
Cookie Construction at Haunted Mansion Holiday
Jack Skellington and his Halloweentown pals have brought their Nightmare Before Christmas decorations to The Haunted Mansion at Disneyland park once again—but this time, they've installed a new addition to the infamous dining room scene!
Our buddies over at the Disney Parks Blog created this time-lapse video (above), taped inside Haunted Mansion Holiday, as Disneyland bakers (and other "construction workers") built a nearly 10-foot-tall replica of the Haunted Mansion out of delicious gingerbread! Watch as they put the finishing touches on their spooky (and sugary) house of cards.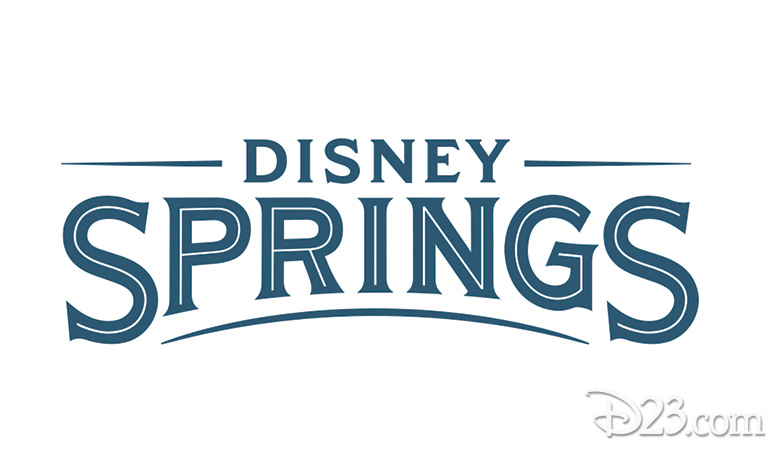 Making It Official: Walt Disney World Resort Welcomes Disney Springs
We first clued you in to the changes coming to Downtown Disney at Walt Disney World Resort a little over a year ago—and now, the transition is fully underway. By the time it's complete in 2016, the newly rechristened Disney Springs will double the number of shops and restaurants currently found at Downtown Disney, and will expand to more than 1 million square feet.
Disney Springs is set to feature four unique outdoor neighborhoods, with a wide range of high-quality retail shops and delicious restaurants. In fact, Disney Springs newest restaurant, Morimoto—the latest restaurant from Iron Chef America's Masaharu Morimoto, and his first location featuring Pan-Asian cuisine—opens this week, on September 30; and Jock Lindsey's Hangar Bar made its debut last week. Disney foodies can start making reservations at Morimoto via 407-WDW-DINE beginning November 1. "Allez cuisine!"
You can see all that Disney Springs has to offer at disneysprings.com or follow the district on Twitter at @DisneySprings.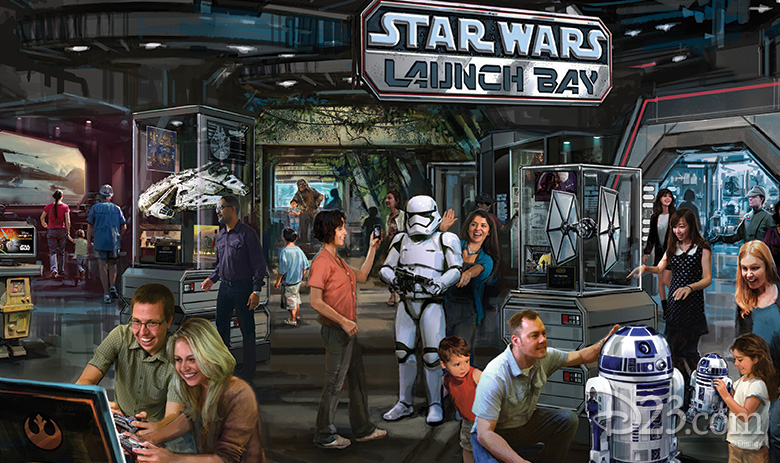 Ready Those Lightsabers: Season of the Force is Coming!
It's news that rocked the galaxy: Just last week, the Disney Parks Blog revealed some amazing new details about Season of the Force, the mega Star Wars event coming to both Disneyland and Walt Disney World Resorts. And if that wasn't galactic enough, West Coast-area Jedis have only a few more weeks to wait, as Season of the Force will debut at Disneyland Park on November 16!
Special exhibits and characters from the new film? Check. An amazing new scene added to Star Tours? Amazing! An X-wing battle while flying through Hyperspace Mountain? C'mon, that's almost too much awesome to handle! Read more about it here.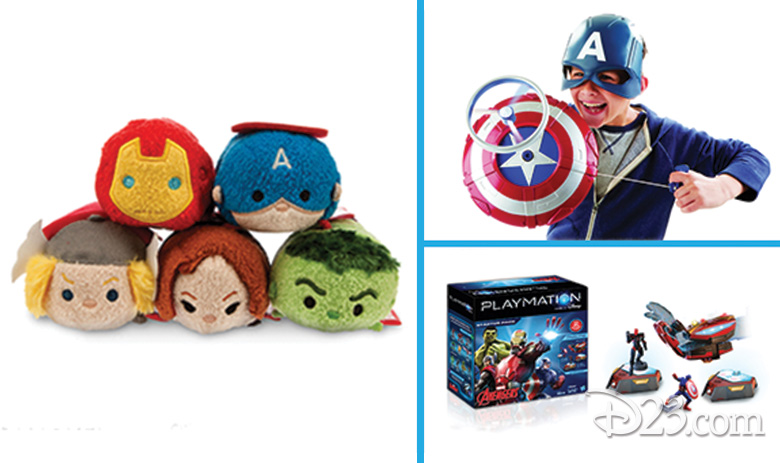 September Spectacular with Marvel Super Heroes
Hot on the heels of last year's big "Marvel Super Hero September" campaign, Disney Consumer Products kickstarted its second annual celebration on September 25; it's five weeks of thrilling new products and activities for fans of all ages—including the launches of Marvel's Avengers: Age of Ultron on DVD and Blu-ray, and the super-buzzworthy Playmation Marvel's Avengers.
National chains like Walmart, Target, Toys R Us and Party City—as well as Disney Store locations and DisneyStore.com—have all designed programs to help fans celebrate their passion for all things Marvel. There's a little something for everyone, from new footwear and costumes, to Funko collectables, to healthy Marvel-themed snacks. And at Disney Stores around the country, little ones (ages 3 and up) can get creative at several Marvel-themed events every Sunday until October 25. (Contact your local Disney Store for more info.) Avengers, assemble!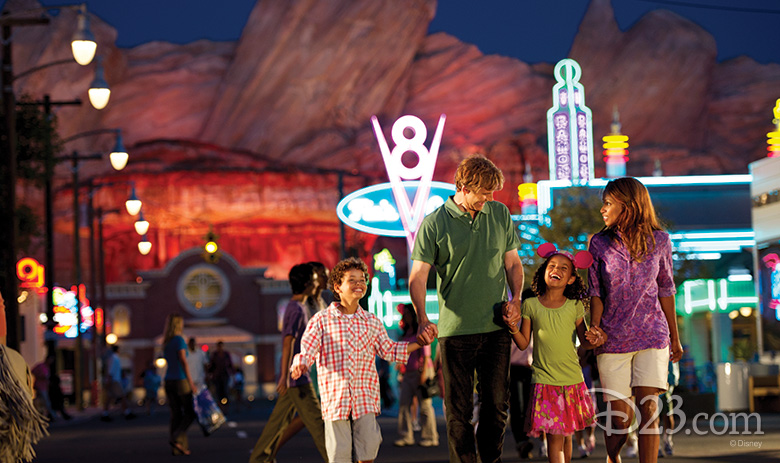 Disney Parks Welcomes Military with New Rates for 2016
Are you (or a family member) active duty or retired U.S. military personnel? First off, thank you for your service! Secondly, we've got great news: Disney Parks just announced special new pricing on theme park tickets and accommodations at Disneyland and Walt Disney World Resorts.
From now through mid-December 2016, active and retired U.S. military can purchase (and use) multi-day tickets—for themselves and up to five additional family members or friends—for a deeply discounted price. And military folks can also take advantage of specially priced rooms at select Walt Disney World and Disneyland Resort hotels, from early January through mid-December 2016.
To find out more, check out a detailed rundown of pricing and information over at the Disney Parks Blog. Go have some fun—you deserve it!