Dive In with the New Finding Dory Teaser Trailer
Thanks to Ellen DeGeneres and the fine folks over at EllenTube, we enjoyed an exclusive first look at the long-awaited sequel to Finding Nemo!
Disney•Pixar's Finding Dory reunites everyone's favorite forgetful blue tang, Dory, with her friends Nemo and Marlin on a search for answers about her past. What can she remember? Who are her parents? And where did she learn to speak Whale?
Directed by Andrew Stanton (Finding Nemo, WALL•E) and produced by Lindsey Collins (co-producer, WALL•E), the film features the voices of Ellen DeGeneres, Albert Brooks, Ed O'Neill, Kaitlin Olson, Ty Burrell, Eugene Levy, and Diane Keaton.
Dory and her pals will swim into theaters on June 17, 2016.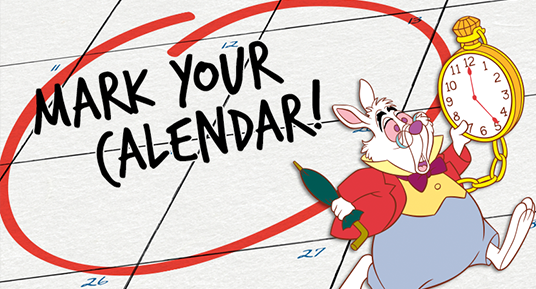 Save the Date!
Be sure to mark these upcoming Disney events on your calendar:
D23 and Walt Disney Archives


Fall 2015


D23 Member VIP Nights at The Lion King


November 14


Pinocchio: 75 Years of a Disney Classic


November 14


Mickey's of Glendale Orlando Shopping Event


December 4


Light Up the Season with D23


December 13


Holiday Gingerbread House Building Workshop


April 20


D23 Member Night at Newsies—On Tour in Portland, Oregon


June 8


D23 Member Night at Newsies—On Tour in Salt Lake City, Utah


Studios




November 25


The Good Dinosaur opens in theaters.


December 18


Star Wars: The Force Awakens opens in theaters.


January 29


The Finest Hours opens in theaters.


March 4


Zootopia opens in theaters.


April 15


The Jungle Book opens in theaters.


May 27


Alice Through the Looking Glass opens in theaters.

Parks


September 25-November 16




Epcot International Food & Wine Festival




November 8, 10, 12, 13, 15, 17, 19, 20, 29; and December 1, 3, 4, 6, 8, 10, 11, 13, 15, 17, 18


Mickey's Very Merry Christmas Party at Magic Kingdom Park


January 16




Club Villain at Disney's Hollywood Studios




Television




November 30


It's Your 50th Christmas, Charlie Brown airs at 9 p.m. ET/PT on ABC.
Star Wars: The Force Awakens—New TV Spot
Christmas comes early this year, when Star Wars: The Force Awakens hits theaters in mid-December—and our brethren at Disney and Lucasfilm have been quenching our enthusiastic thirst these last few weeks with fun reveals. Case in point: the recent premiere of a brand-new TV spot! So many mind-spinning questions from its packed 45 seconds… Personally, we're wondering just who's behind the female voice that narrates the spot. Boy howdy, the anticipation is killing us!
Plus, several new character-driven posters—featuring the likes of Daisy Ridley as Rey, John Boyega as Finn, Carrie Fisher as Leia, Harrison Ford as Han Solo, and a look at a fully helmeted Kylo Ren—were unleashed on the public last week.
Do you have your tickets yet? We'll see you at the multiplex on December 18!
First Look at Alice Through the Looking Glass
"We're all mad here!" It's been several years since we first saw the colorful, fantastical adventures of Lewis Carroll's cherished heroine, Alice, through the eyes of the legendary director/producer Tim Burton—and come 2016, those exploits will continue with Alice Through the Looking Glass, directed by James Bobin. Check out the brand-new teaser trailer, above!
The film reunites the all-star cast from the 2010 blockbuster, as Alice (Mia Wasikowska) returns from a long stint sailing the globe and delves again into the whimsical world of Underland… this time, traveling back in time in order to save her beloved Mad Hatter (Johnny Depp). The Hatter, it seems, has lost his "Muchness"—so Mirana (Anne Hathaway) sends Alice on a quest to borrow the Chronosphere, a metallic globe inside the chamber of the Grand Clock which powers all time. Returning to the past, she comes across friends—and enemies—at different points in their lives, and embarks on a perilous race to save the Hatter before time runs out. Alice Through the Looking Glass also stars Stephen Fry as the voice of the Cheshire Cat; Helena Bonham Carter as the Queen of Hearts; and Alice newcomers Rhys Ifans and Sacha Baron Cohen.
Look for Alice's adventures in theaters on May 27, 2016.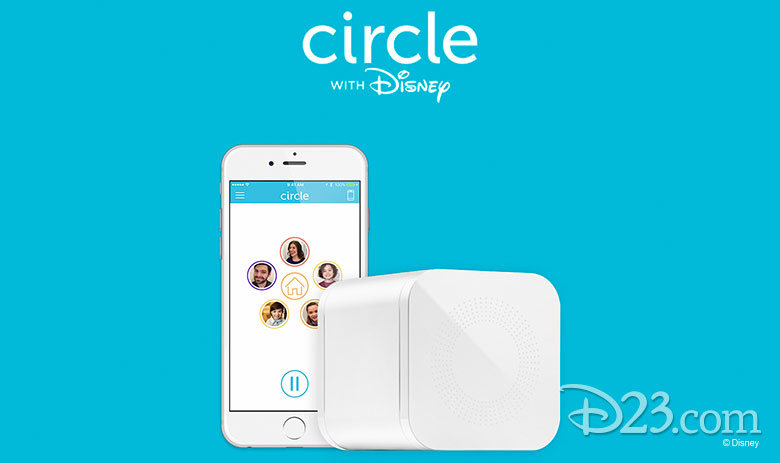 Manage Kids' Screen Time with Circle by Disney
Looking for a unique—not to mention entertaining—way to oversee screen time for your children? Created in collaboration with Circle Media Inc., the new Circle with Disney is a device that totally reimagines how families use the Internet. Managed through a companion iOS app, Circle with Disney is a tool that helps parents stay informed about their kids' online activities and limit screen time on every device in the home, including smart phones, tablets, computers, and gaming consoles.
Circle with Disney pairs with home Wi-Fi and gives parents the ability to filter content; set a "bedtime" for devices; and even completely pause the Internet. Each user's profile and settings can be completely customized based on age and parents' preferences. Additionally, through their partnership with Disney, Circle also provides families with a curated selection of Disney content including videos, blogs, gifs, emojis, music, games, characters, and more through a unique experience called MyCircle.
Circle with Disney is available now at meetcircle.com, and will soon be available through DisneyStore.com/circle (the app is already free to download).
Another Look at The Finest Hours
The upcoming Disney big-screen adventure, The Finest Hours, is the remarkable true story of the most daring rescue mission in the history of the Coast Guard—and we've got another look at the film, courtesy the latest trailer that just premiered during ABC's Good Morning America.
On February 18, 1952, a massive nor'easter struck New England, pummeling towns along the Eastern seaboard and wreaking havoc on the ships caught in its deadly path—including the SS Pendleton, a T-2 oil tanker bound for Boston that was literally ripped in half, trapping more than 30 sailors inside its rapidly-sinking stern. As the senior officer on board, first assistant engineer Ray Sybert (Casey Affleck) soon realizes it is up to him to take charge of the frightened crew and inspire the men to set aside their differences and work together to ride out one of the worst storms ever to hit the East Coast. Meanwhile, as word of the disaster reaches the mainland, Warrant Officer Daniel Cluff (Eric Bana) orders an operation to rescue the stranded sailors. Despite overwhelming odds, four men—led by Coast Guard Captain Bernie Webber (Chris Pine)—set out in a wooden lifeboat with an ill-equipped engine and little means of navigation, facing frigid temperatures, 60-foot high waves, and hurricane-force winds.
The Finest Hours sails into theaters on January 29.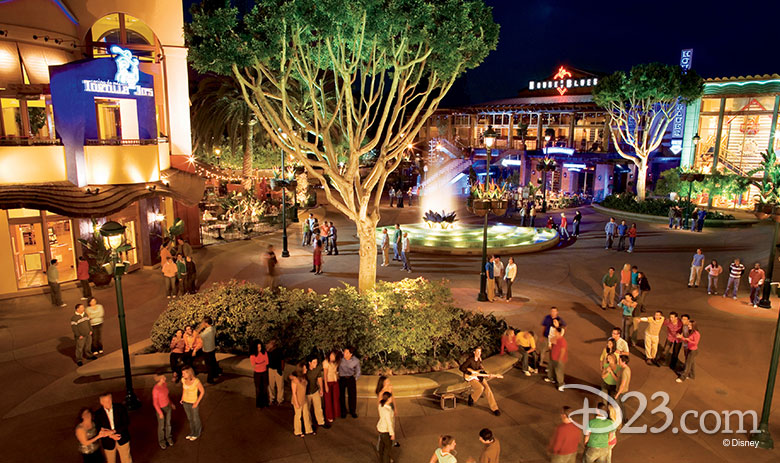 It's a Chocolate-Covered Holiday at Downtown Disney District
Take a spin through your holiday gift list… do you have a couple folks who like goodies of the chocolate persuasion? Then the Downtown Disney District at Disneyland Resort has your back! As of last Tuesday, November 3, Ghirardelli has opened a seasonal holiday store right in the heart of the District, located next to the Disney Vacation Club Preview Center (across from Rainforest Café).
For the convenience of Downtown Disney District guests, the pop-up retail location offers a variety of gorgeous wrapped gifts, limited-edition Ghirardelli Peppermint Bark (yum!), classic bars and Squares, "pick-and-mix" chocolates, holiday novelties, and lots more.
Okay, who's hungry?
New Star Wars Experiences at Disney's Hollywood Studios
It was the D23 EXPO 2015 announcement heard 'round the world: Amazing new Star Wars lands are coming to both Disneyland and Walt Disney World Resorts. In advance of the actual themed lands, both resorts will be offering exclusive Star Wars experiences to guests on a daily basis… and our friends at Disney's Hollywood Studios in Florida just announced some fantastic details!
Starting December 1, Star Wars Launch Bay will take guests into the Star Wars saga (and the upcoming Star Wars: The Force Awakens) with special exhibits and behind-the-scenes peeks, special merchandise, and even the chance to encounter Chewbacca and Darth Vader! Plus, Star Tours—The Adventures Continue will be home to a brand-new adventure inspired by Star Wars: The Force Awakens. During the opening months, the park will make sure everyone who rides Star Tours will experience the new adventure; after that, it will be up to the will of the Force! Check out an exclusive sneak peek at where the Starspeeder 1000 will be taking you, above.
That's not all: Jedi Training: Trials of the Temple, which will open in early December, is a reimagined Jedi Training experience that will take its young participants to the secret site of an ancient Jedi temple where they will face both Darth Vader and the mysterious Seventh Sister—a new villain from the Disney XD series Star Wars Rebels.
Plan those trips now, you should.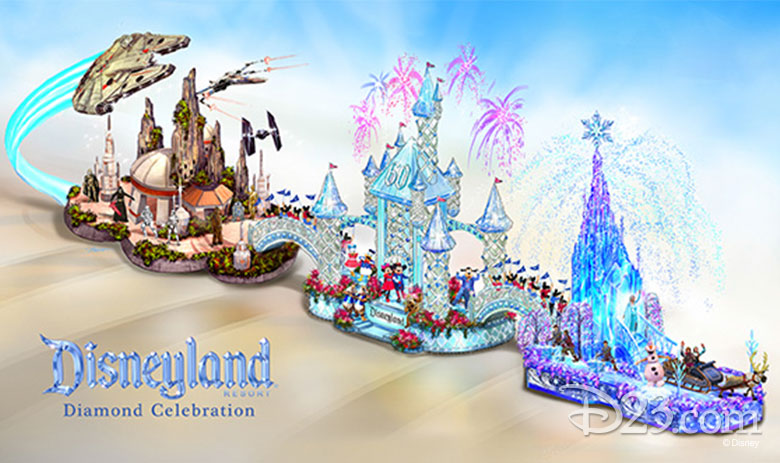 Disneyland "Finds Adventure" with 2016 Rose Parade Float
The theme for the 2016 Rose Parade is "Find Your Adventure"—and what better way to celebrate than with a float highlighting the adventures you find around every corner at the Disneyland Resort?
Disneyland's Diamond Celebration will come to life with a float honoring some of the most exciting experiences that await guests at the Happiest Place on Earth. At the heart of the float—which will wind its way through Pasadena, California, on the morning of January 1—is a sparkling recreation of Sleeping Beauty Castle, complete with Mickey and Minnie Mouse! Flanking the castle are two beloved tales currently delighting young and old at Disneyland Resort: the world of Frozen and the "galaxy far, far away" of Star Wars. Look for Elsa's castle and Stormtroopers a-plenty!
Tune into ABC to see Disneyland Resort "float" down the parade route this New Year's Day…
Disney and Star Wars Partner with Code.org for Hour of Code Campaign
In an effort to broaden participation in computer science—especially for kids all over the world—Code.org just unveiled a brand-new Star Wars-themed tutorial featuring Princess Leia, C-3PO, and R2-D2, as well as Rey and BB-8 from the upcoming film Star Wars: The Force Awakens. The online lesson kicks off the third annual global Hour of Code campaign, in honor of Computer Science Education Week, which begins December 7.
Thanks to Disney and Star Wars, students everywhere can learn to write code that allows them to create fun challenges and games using Star Wars characters. Participants will join forces with Rey to guide BB-8 through a space mission, then team up with Princess Leia to build their own game featuring R2-D2 or C-3PO. Students will also be able to play their completed games on smartphones, and share them with friends and family through a unique link.
This is the second year Disney has worked with Code.org on a coding tutorial featuring Disney characters. For more information, check out code.org/starwars.