By Courtney Potter
Disney+ Debuts New Trailer for The Mandalorian Season 3
Earlier this week, our pals at Lucasfilm dropped a brand-new trailer for the much-anticipated Season 3 of The Mandalorian, premiering on Disney+ this spring.
Old allies return and new enemies emerge during this next eight-episode run, as the New Republic grapples with leading the galaxy away from its dark history. (And yes, of course: Fan-favorite Grogu is back!) The series stars Pedro Pascal, Katee Sackhoff, Carl Weathers, Amy Sedaris, Emily Swallow, and Giancarlo Esposito. Directors for Season 3 include Rick Famuyiwa, Rachel Morrison, Lee Isaac Chung, Carl Weathers, Peter Ramsey, and Bryce Dallas Howard—and Disney Legend Jon Favreau is showrunner and head writer.
Look for Season 3 of The Mandalorian exclusively on the streaming service March 1.
5 Fantastic Things to Watch This Weekend Presented by State Farm®
Huzzah! We've made it to another (hopefully) relaxing weekend, with lots of quality viewing from around the worlds of Disney in store. In honor of this Sunday's The Wonderful World of Disney presentation of Iron Man, we've assembled (get it?) four Marvel Studios films and series to get us in the mood. See which ones we chose…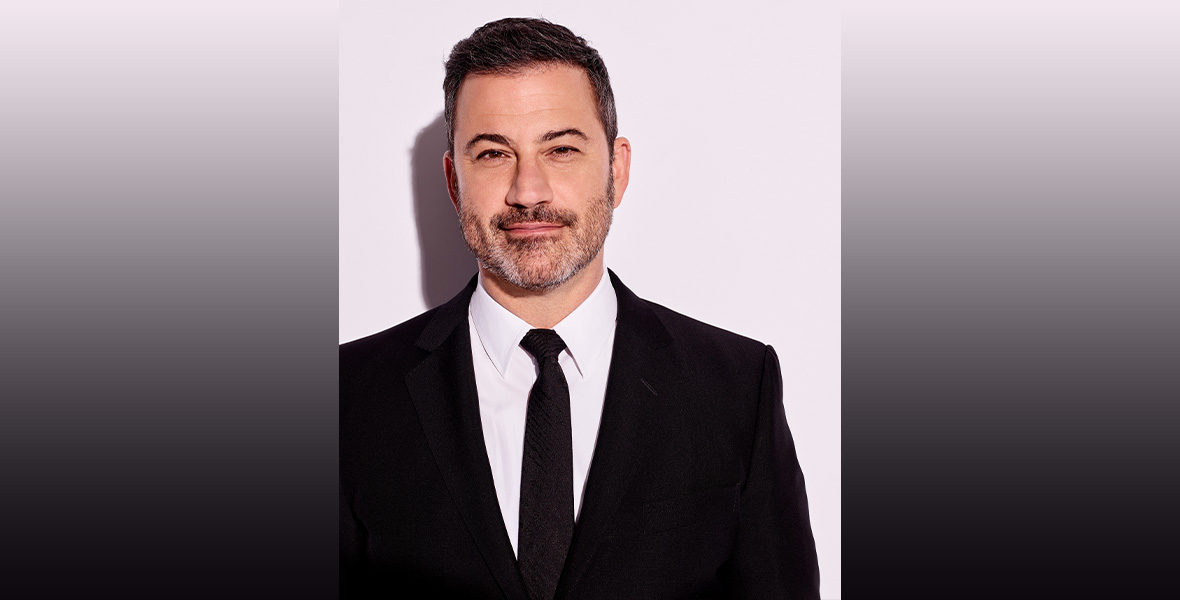 Jimmy Kimmel Live! to Celebrate 20th Anniversary with Epic Primetime Episode
Back in 2003, George Clooney, Snoop Dogg, and Chris Martin of Coldplay were the very first guests on ABC's Jimmy Kimmel Live!—and on January 26, those same three guests will be back for a special primetime episode (at 10 p.m. ET/PT) of the Emmy® Award-winning late-night show to celebrate the momentous occasion.
Following the special's premiere, the episode will re-air in the show's regular timeslot, at 11:35 p.m. ET/PT.
Jimmy Kimmel Live! is already one of American television's longest-running talk shows—and Kimmel's recent contract extension will keep him on ABC through his 23rd season. "Twenty years. I can't believe it either," Kimmel recently said. "It makes absolutely no sense."
The show broadcasts from the iconic El Capitan Entertainment Centre on Hollywood Boulevard in Los Angeles. For more information—including how you can get tickets to see Kimmel and crew in person the next time you're in SoCal—visit JimmyKimmelLive.com.
You'll Definitely Want to Repeat These Lizzie McGuire Outfits…
It's been over two decades since the premiere of the hit Disney Channel sitcom Lizzie McGuire—and time has absolutely not dulled our memory of some of Lizzie's most iconic outfits. Despite, at one point, being egregiously called an "outfit repeater," we're pretty sure you'll want a do-over with these eight particular outfits!
New Willow Documentary Special Coming to Disney+
With the season finale of Lucasfilm's all-new action-adventure series Willow having just aired, Disney+ announced a premiere date for the debut of the original documentary special Willow: Behind the Magic. Featuring its breakout stars and returning legends, the documentary takes viewers behind the scenes for an in-depth look at the making of the hit original series.
The story of Willow began when an aspiring sorcerer, originally played in Disney Legend George Lucas' 1988 fantasy-adventure film by Warwick Davis, is whisked away on a journey to protect the infant empress Elora Danan and vanquish the evil Queen Bavmorda from their world of Andowyne. Now, the story continues with Davis reprising his titular role as he leads an unlikely crew of heroes—which includes a now-grown Elora, who has just learned of her prodigious birthright—on a quest to protect Andowyne from an even larger foe than they had imagined possible.
Willow also stars Ellie Bamber, Ruby Cruz, Erin Kellyman, Tony Revolori, Amar Chadha-Patel, Dempsey Bryk, and Joanne Whalley.
Check Out These Artifacts from Disney100: The Exhibition at The Franklin Institute
In a little less than a month, we'll witness the world premiere of Disney100: The Exhibition at The Franklin Institute in Philadelphia—and in celebration, D23.com just unveiled 23 "Crown Jewels" from the Walt Disney Archives vault of treasures that will be on display when the exhibition opens. Take a gander at the incredibly cool items by clicking here.
See the Trailer for New Hulu Original Docuseries The 1619 Project
This week, Hulu released the official trailer for The 1619 Project, a six-part docuseries that expands upon "The 1619 Project" created by Pulitzer Prize-winning journalist Nikole Hannah-Jones and The New York Times Magazine. The series premieres exclusively on Hulu starting next week.
The 1619 Project seeks to reframe the country's history by placing the consequences of slavery and the contributions of Black Americans at the very center of our national narrative. The episodes—"Democracy," "Race," "Music," "Capitalism," "Fear," and "Justice"—are adapted from essays from the recently published book, The 1619 Project: A New Origin Story, and examine how the legacy of slavery shapes different aspects of contemporary American life.
The series, hosted and executive produced by Hannah-Jones, is a Lionsgate Production in association with One Story Up Productions, Harpo Films, and The New York Times. Look for it on the streaming service beginning Thursday, January 26.
ICYMI: Everything to Eat, See, and Do at the 2023 EPCOT International Festival of the Arts
From now until February 20, the EPCOT International Festival of the Arts presented by AT&T will be celebrating visual, culinary, and performing arts—and delighting guests both young and young at heart with performances by Broadway's best; incredible artwork; and delectable delights. Should you find yourself at Walt Disney World Resort, D23 has a rundown of everything to eat, see, and do at the festival right here; do check it out!