By Andie Hagemann
This weekend, we're highlighting the man, the myth, the legend: Tony Stark! The marathon leads into The Wonderful World of Disney's presentation of Iron Man on Sunday night. We have assembled here a list of four Marvel Studios films and series available to binge on Disney+.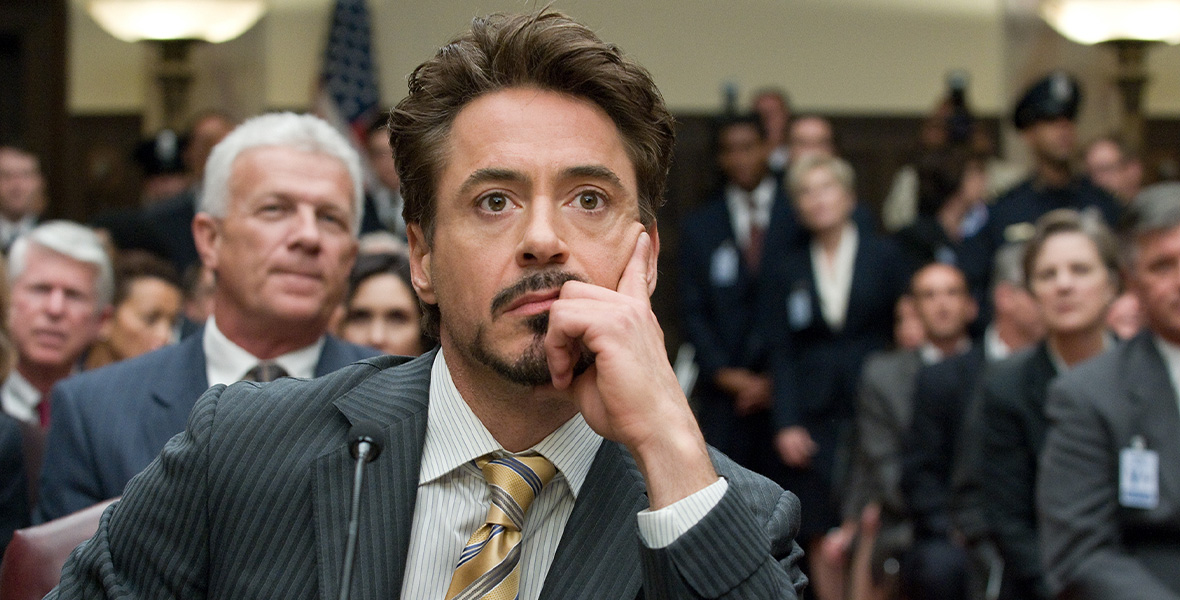 Iron Man 2—Available to Stream on Disney+
With the world now aware that he is Iron Man, billionaire inventor Tony Stark (Disney Legend Robert Downey Jr.) faces pressure from all sides to share his technology with the military. Tony is reluctant to disclose the secrets behind his armored suit, fearing the information will fall into the wrong hands. With Pepper Potts (Gwyneth Paltrow) and James "Rhodey" Rhodes (Don Cheadle) by his side, Tony must forge new alliances and confront a powerful new enemy. The film also stars Scarlett Johansson, Mickey Rourke, Sam Rockwell, Samuel L. Jackson, Clark Gregg, John Slattery, Garry Shandling, and Disney Legend Jon Favreau (who also directs the film), to name a few.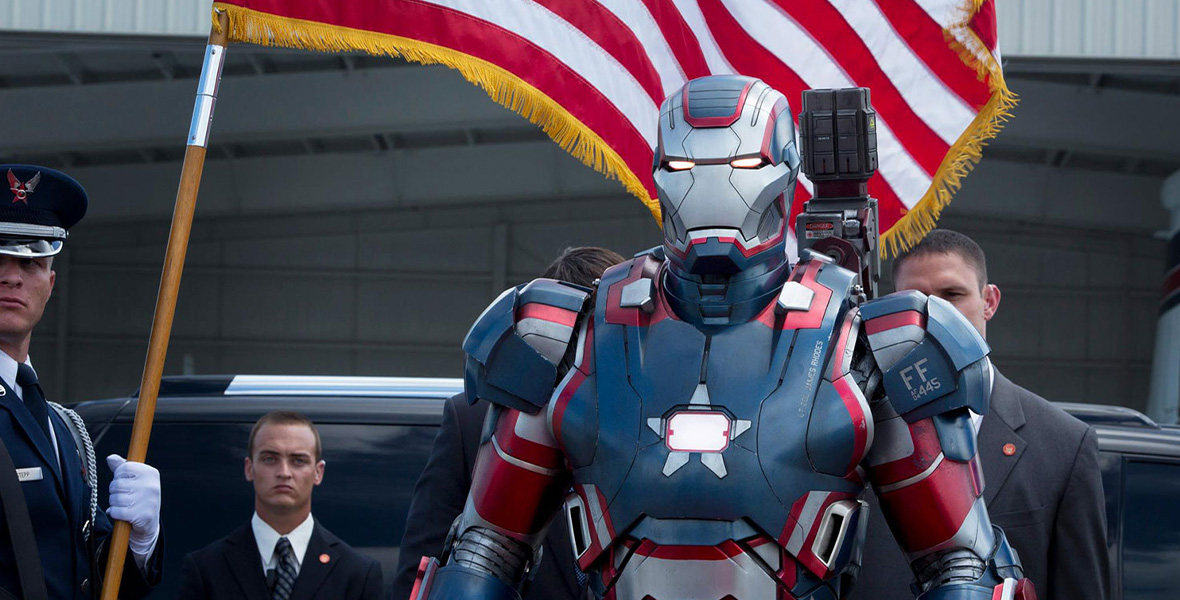 Iron Man 3—Available to Stream on Disney+
Consumed with worry and insomnia since saving New York, Tony Stark (Downey) is more dependent on the suits that give him his Iron Man persona—so much so that every aspect of his life is affected, including his relationship with Pepper (Paltrow). After a malevolent rival known as the Mandarin (Ben Kingsley) reduces his personal world to rubble, Tony must rely solely on instinct to avenge his losses and protect the people he loves.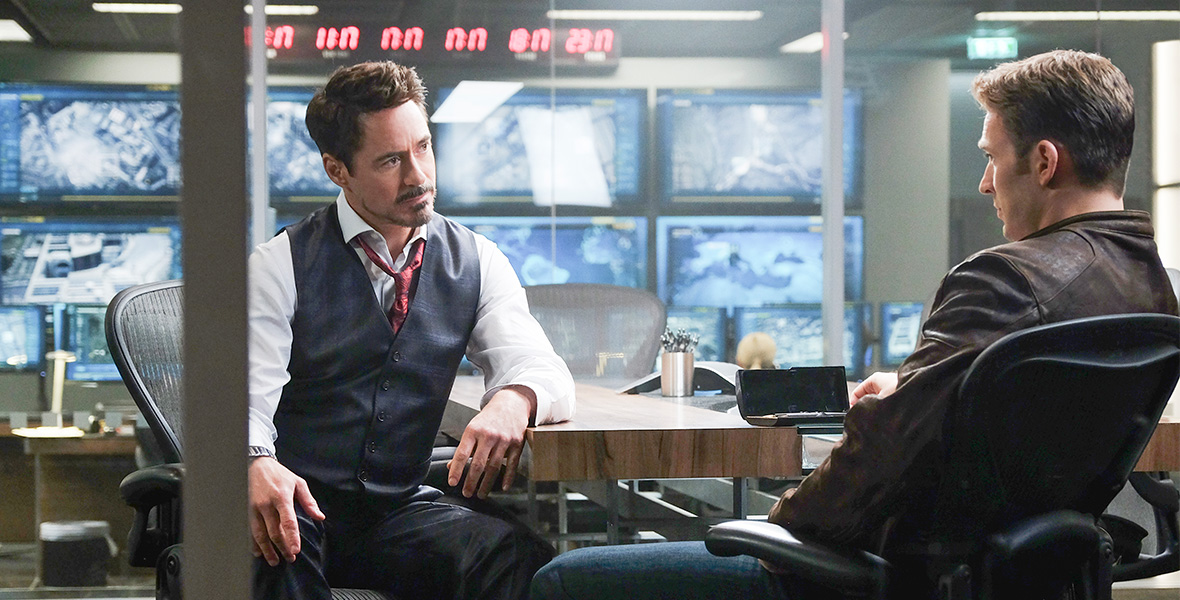 Captain America: Civil War—Available to Stream on Disney+
After political pressure mounts to the creation of an accountability system for the Avengers, the team find themselves at an impasse. Steve Rogers/Captain America (Chris Evans) believes Super Heroes should remain free to defend humanity sans government interference, while Tony Stark/Iron Man (Downey Jr.) supports oversight. As the debate escalates into an all-out feud, Natasha Romanoff/Black Widow (Scarlett Johansson) and Clint Barton/Hawkeye (Jeremy Renner) must pick a side. The star-studded cast includes Cheadle, Sebastian Stan, Anthony Mackie, Elizabeth Olsen, Disney Legend Chadwick Boseman, Paul Rudd, Paul Bettany, Tom Holland, and Daniel Brühl, to name a few.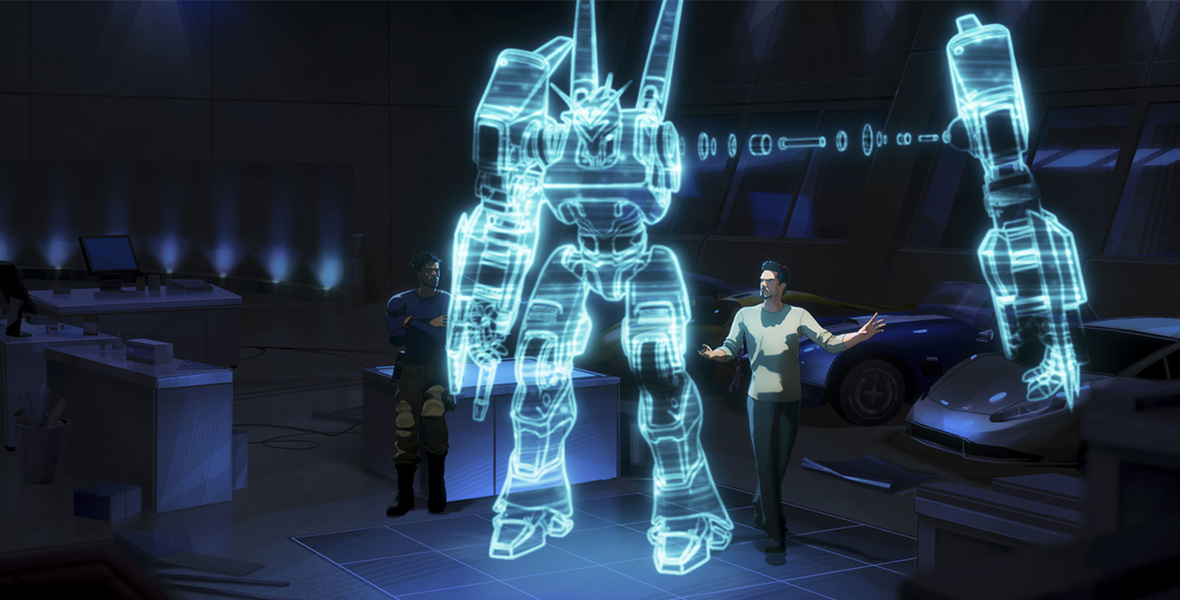 What If… Killmonger Rescued Tony Stark?—Available to Stream on Disney+
Episode 6 of the hit series reimagines Tony Stark's origin story. An American soldier called Killmonger (voiced by Michael B. Jordan) rescues Tony Stark (voiced by Mick Wingert) when his Humvee is attacked in Afghanistan. However, Tony's safety comes at a price. Killmonger intends to use Tony's elite technology and designs to conquer Wakanda. The episode includes the voices of Favreau, Boseman, Bettany, Cheadle, Jeffrey Wright, Angela Bassett, Danai Gurira, and Leslie Bibb.
The Wonderful World of Disney: Iron Man—Sunday, January 22, at 8 p.m. ET/PT
Tony Stark (Downey Jr.), a billionaire industrialist and genius inventor, is kidnapped and forced to build a devastating weapon. Instead, using his intelligence and resourcefulness, Tony builds a high-tech suit of armor and escapes captivity. When he uncovers a nefarious plot with global implications, he dons his powerful armor and vows to protect the world as Iron Man. Also starring are Paltrow, Gregg, Favreau, Bibb, Jeff Bridges, and Terrence Howard.