First Look at Marvel's Captain America: Civil War
On Tuesday, November 24, Robert Downey Jr. and Chris Evans surprised Jimmy Kimmel Live's audience (and viewers) with a brand-spanking-new "first look" at Captain America: Civil War, which zooms into theaters next year. See what's in store by checking out the trailer yourself, above.
This latest Marvel action-adventure finds Steve Rogers (Evans) leading the Avengers in their continued quest to safeguard humanity. But after another Avenger-related incident results in collateral damage, pressure mounts to install a system of accountability—headed by a governing body to oversee and direct the team. The new status quo divides the Avengers, resulting in two camps—one led by Rogers and his hope for the Avengers to remain free to defend the world without interference, and the other following Tony Stark's (Downey Jr.) surprising decision to support government oversight.
Get ready to pick a side when Captain America: Civil War opens across America on May 6, 2016.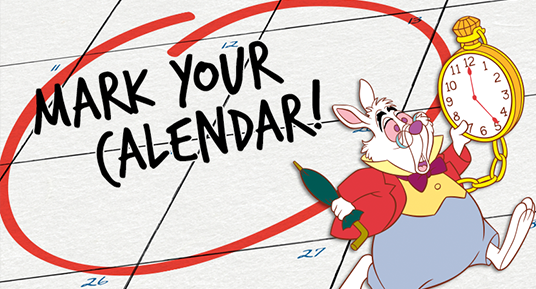 Save the Date!
Be sure to mark these upcoming Disney events on your calendar:
D23 and Walt Disney Archives


December 4


Light Up the Season with D23


December 13


Holiday Gingerbread House Building Workshop


April 20


D23 Member Night at Newsies—On Tour in Portland, Oregon


June 8


D23 Member Night at Newsies—On Tour in Salt Lake City, Utah


Studios




December 18


Star Wars: The Force Awakens opens in theaters.


January 29


The Finest Hours opens in theaters.


March 4


Zootopia opens in theaters.


April 15


The Jungle Book opens in theaters.


May 6


Captain America: Civil War opens in theaters.


May 27


Alice Through the Looking Glass opens in theaters.

Parks


November 8, 10, 12, 13, 15, 17, 19, 20, 29; and December 1, 3, 4, 6, 8, 10, 11, 13, 15, 17, 18


Mickey's Very Merry Christmas Party at Magic Kingdom Park


January 16




Club Villain at Disney's Hollywood Studios




Television




December 12


The Wonderful World of Disney Presented by Target Brings You Mary Poppins airs at 8 p.m. ET on ABC.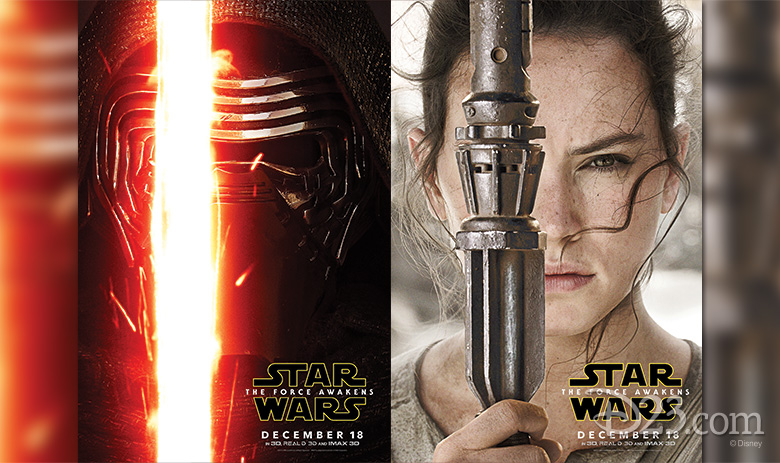 Disney and Google Celebrate All Things Star Wars
Star Wars: The Force Awakens is so close… we can feel the Force building all around us! Recently, Disney announced an amazing collaboration with Google: "Awaken the Force Within," where Star Wars fans have the opportunity to share in immersive experiences celebrating the upcoming film.
The "Awaken the Force Within" global program invites fans to log onto google.com/starwars and make a choice between the Dark Side and the Light Side. Their favorite Google apps will then transform to reflect the path they've chosen: Special, ultra-cool experiences have been developed for Google Calendar, Chrome, Gmail, Google Maps, Waze, YouTube, and much more—with added features for fans to discover on their Inbox by Gmail, Google Translate, and Google Search apps.
Plus, Verizon and Google with debut a new virtual reality experience, developed with ILMxLAB (a laboratory for immersive entertainment from Lucasfilm, Industrial Light & Magic, and Skywalker Sound), on December 2. A first-of-its-kind serialized Google Cardboard Virtual Reality (VR) experience will combine compelling story with never-seen-before content that ties directly into the opening of Star Wars: The Force Awakens.
So much Star Wars fun, so little time!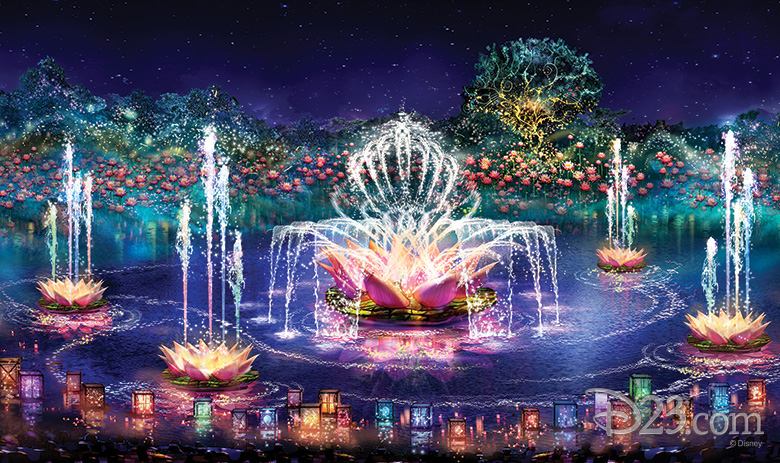 Rivers of Light at Disney's Animal Kingdom: New Details Announced!
A new show is coming in spring 2016 to Disney's Animal Kingdom at Walt Disney World Resort—and based on the new details revealed by our pals over at the Disney Parks Blog, it's not to be missed! The Rivers of Light nighttime spectacular will take place on Discovery River, between Discovery Island and Expedition Everest, and will highlight Animal Kingdom's amazing Tree of Life—which will burst with the colors of magical fireflies. A pair of mystical hosts will appear bearing gifts of light; during the show, these hosts will set out from the shore on elaborate lantern vessels to summon animal spirits from within the tree.
To create Rivers of Light, Walt Disney Imagineers and Creative Entertainment partnered with master puppet designer Michael Curry, composer Mark Mancina, and even the filmmakers at Disneynature! Get a sneak peek into the show's development with this behind-the-scenes video featuring Imagineer Joe Rohde, and stay tuned for the show's debut next spring.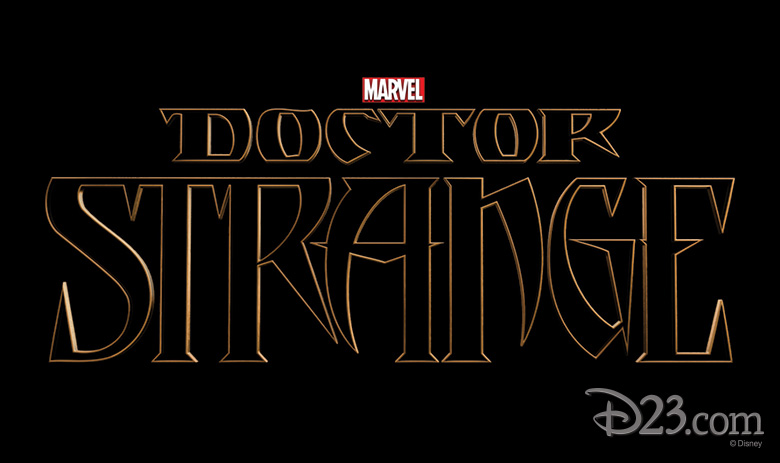 Marvel's Doctor Strange Begins Production
Here's a bit of exciting Marvel news to pull you out of those post-Thanksgiving doldrums: On Tuesday, November 24, Marvel Studios announced that production has officially begun on Doctor Strange, starring Benedict Cumberbatch (Sherlock, The Imitation Game), Chiwetel Ejiofor (The Martian), Rachel McAdams (Spotlight), and Oscar® winner Tilda Swinton (The Grand Budapest Hotel). The film—which is shooting in exotic locations like Hong Kong and Kathmandu—will open in U.S. theaters on November 4, 2016, and is directed by Scott Derrickson (Sinister).
Doctor Strange follows the story of neurosurgeon Doctor Stephen Strange who, after a horrific car accident, discovers a hidden world of magic and alternate dimensions. It's the latest movie in "Phase 3" of the Marvel Cinematic Universe, introducing audiences to new heroes and continuing the adventures of fan-favorites. "By the eye of Agamotto," we can hardly wait!
Meet Flash the Sloth in New Zootopia Trailer
All manner of animals live and work in Zootopia, the modern mammal metropolis at the center of Walt Disney Animation Studios' latest film. That includes Flash the sloth—the oh-so-slow DMW worker that Officer Judy Hopps (voice of Ginnifer Goodwin) and her cohort Nick Wilde (voice of Jason Bateman) face when trying to run a bad guy's license plate.
See adorable, but unmercifully lethargic, Flash in action in the newest clip from Zootopia, above—and mark your calendars for the film's March 4, 2016 release.
Time Lapse Fun at Disneyland Resort's it's a small world
As the elves at Disneyland Resort began decorating for the holidays, they documented the effort that went into covering it's a small world with tens of thousands of twinkling lights—and the results can be seen above, in a particularly jolly time-lapse video!
According to our pals over at the Disney Parks Blog, 11 Technical Services cast members worked five nights a week for eight whole weeks in order to decorate the attraction and its surrounding topiaries and trees. And here's a nice piece of trivia for that upcoming holiday cocktail party: There are almost five miles of light strings on the attraction's façade! We bet the North Pole is jealous…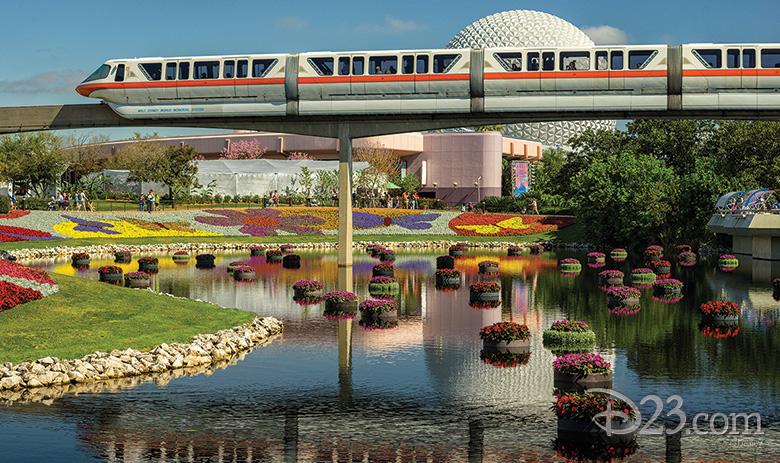 Epcot International Flower & Garden Festival Expands
What's better than 75 days of beautiful, colorful flowers and delicious eats? Why, 90 days, of course! Next year, the Epcot International Flower & Garden Festival expands for the first time to a full 90 days of blossoming joy; the 23rd annual event kicks off on March 2, 2016, and will delight guests through May 30.
There's be some other "firsts" as well: Making their debut at Epcot's front entrance will be topiary versions of Donald Duck's mischievous nephews Huey, Dewey, and Louie (along with Donald and Daisy, of course). To celebrate the National Parks Service centennial, Ranger Mickey Mouse will join the party in Future World for the first time. A new Floral Sun garden will celebrate the brightest star in planet Earth's orbit, and an updated outdoor play garden themed after the legendary "Fab Five" (Mickey, Minnie, Goofy, Pluto, and Donald) will delight the younger set.
Here's to cultivating fun this spring!
Star Wars Disney Infinity 3.0 Edition Play Set Trailer

December 18—and its ensuing Star Wars mania—is almost here! Disney Infinity 3.0 Edition is getting in on the action with a brand-new gameplay trailer for their upcoming Star Wars: The Force Awakens Play Set. Users will travel to a galaxy far, far away with new playable characters (including Finn and Rey) and more action than a podrace on Malastare.

Check out the trailer, above, and watch for the Play Set's debut in stores the same day the movie hits theaters.