See Disney's The Jungle Book in Select IMAX Locations—For a Limited Time!
Lookin' for those "bare necessities" once again? You're in luck! Disney's The Jungle Book—director Jon Favreau's amazing live-action reimagining of the Disney animated classic—is back, but only for a limited time! The movie will be returning to select IMAX locations across the country from August 26 through September 1.
That's not all: The film, featuring the voices of Bill Murray, Idris Elba, Lupita Nyong'o, and starring newcomer Neel Sethi, is now out on Digital HD and Disney Movies Anywhere… with a big Blu-ray® Combo Pack, DVD, and On-Demand release on August 30! Go behind the scenes with in-depth bonus features that peek into the innovative filmmaking techniques used to create the immersive jungle world—and delve into some super-fun scene-by-scene audio commentary with Jon Favreau. Plus, meet the all-star voice cast who brought the film's colorful characters to life, as well as the musicians who helped highlight the adventure with a fantastic music score. Might be time to bring Mowgli and Baloo home for good, eh?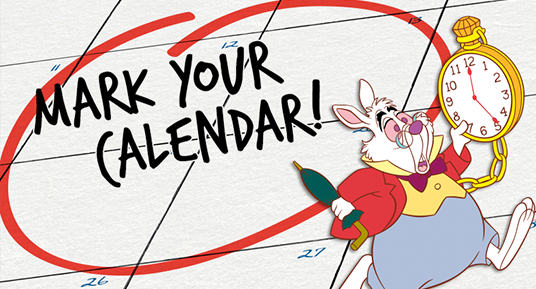 Save the Date!
Be sure to mark these upcoming Disney events on your calendar:
D23 and Walt Disney Archives


August 27


D23 Member-Exclusive Shopping Event at Disney Store in Bridgewater, N.J.


September 23


Lunch with a Disney Legend: Bill Sullivan


September 24


D23 Presents Bedknobs and Broomsticks: 45 Bewitching Years (Florida)


October 5


D23's Sip & Scream


October 5


D23 Behind-the-Scenes Experience: A Midnight Soirée at the Tower of Terror


October 8


D23's Age of Believing: 45 Years of Bedknobs and Broomsticks (California)


November 19–20


D23 Destination D: Amazing Adventures


July 14-16, 2017


D23 Expo 2017


Studios




September 23, 2016


Queen of Katwe opens in theaters


November 4, 2016


Doctor Strange opens in theaters


November 23, 2016


Moana opens in theaters


December 16, 2016


Rogue One: A Star Wars Story opens in theaters
Parks


September 2, 8, 11, 13, 16, 18, 20, 23, 25, 29, 30; October 2, 4, 6, 7, 10, 11, 13, 14, 16, 18, 20, 21, 23, 25, 27, 28, 30, 31




Mickey's Not-So-Scary Halloween Party at Walt Disney World Resort


September 23, 26, 28, 30
October 3, 5, 7, 10, 12, 14, 17, 19, 21, 24, 26, 29, 31


Mickey's Halloween Party at Disneyland Resort




September 2–October 29 (Friday and Saturday Nights, plus October 31)




Club Villain, special ticketed event at Disney's Hollywood Studios




September 14–November 14, 2016




Epcot International Food & Wine Festival




November 7, 8, 10, 11, 13, 15, 18, 27, 29; December 1, 2, 4, 6, 8, 9, 11, 13, 15, 16, 18, 22




Mickey's Very Merry Christmas Party at Walt Disney World Resort




Television




September 18




68th Emmy® Awards broadcast on ABC at 7 p.m. ET/4 p.m. PT




October 3


Milo Murphy's Law premieres on Disney XD at 8 p.m. EDT

Premiere Date Set for Disney XD's Milo Murphy's Law
Yup, they're back! The creators of Disney Channel's mega-hit Phineas and Ferb, Dan Provenmire and Jeff "Swampy" Marsh, are set to debut their latest animated series—Milo Murphy's Law—on Monday, October 3, at 8:00 p.m. ET on Disney XD. (We've totally marked our calendar, y'all.) The series follows 13-year-old Milo Murphy (voiced by Grammy® winner "Weird Al" Yankovic), the fictional great-great-great-great grandson of the Murphy's Law namesake; unfortunately for him (and those around him!), Milo is the personification of Murphy's Law, where anything that can go wrong, will go wrong. Check out a first look at the show's opening sequence in the video, above.
Born with Extreme Hereditary Murphy's Law condition (EHML), a trait that has affected the men in the Murphy family for generations, Milo is always expecting the unexpected. No matter what goes wrong—and it constantly does—Milo is prepared for every possibility… armed with knowledge, a backpack of supplies, and an endless sense of optimism and enthusiasm that can turn any catastrophe into an adventure! Milo Murphy's Law also stars Sabrina Carpenter (Girl Meets World) and MeKai Curtis (Kirby Buckets) as Milo's best friends, Melissa and Zach; Ming-Na Wen (ABC's Agents of S.H.I.E.L.D.) as time travel agent Savannah; and Christian Slater (Mr. Robot) as self-proclaimed school "Safety Czar" Elliot Decker.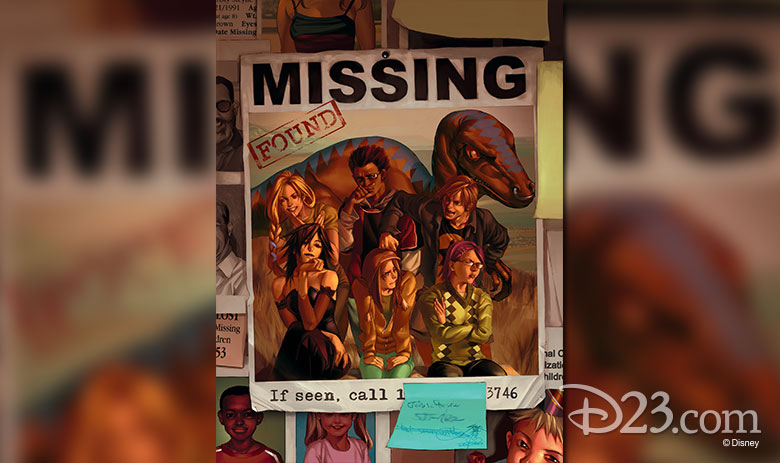 Marvel's Runaways Headed to Hulu
If you're a fan of Marvel's groundbreaking comic book series Runaways, listen up: Soon, you'll get to see them in live action! Just last week, Marvel Television announced that they'll be bringing the fan-favorite comic to Hulu, executive produced by Josh Schwartz and Stephanie Savage—the folks behind such popular shows as Gossip Girl and The O.C.
Every teenager thinks their parents are evil. What if you found out they actually were? Marvel's Runaways (created by award-winning comic team Brian K. Vaughan and Adrian Alphona) is the story of six diverse teenagers who can barely stand each other, but who must unite against a common foe… their parents! Stay tuned for more info—and a premiere date—as it becomes available.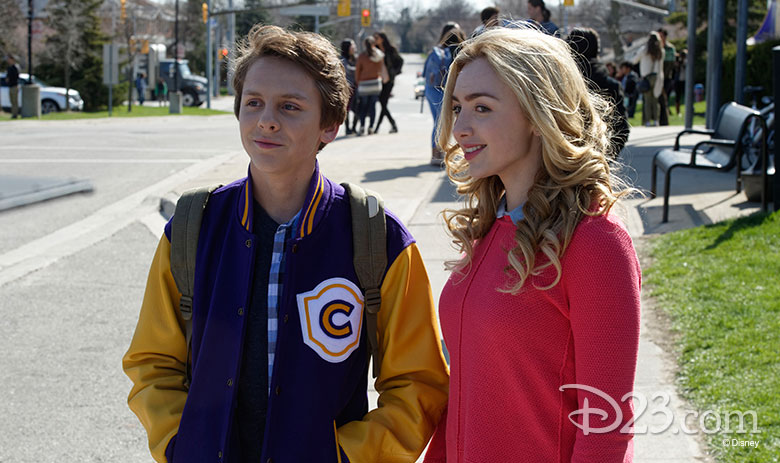 "Monstober" is Coming: Disney Channel Makes The Swap
Can you believe it's almost fall? You know what that means… Halloween is just around the corner. And with it will come Disney Channel's spook-tastic "Monstober" programming event—chock full of more Halloween-related programming than ever before, including a brand-new Disney Channel Original Movie!
Peyton List (Bunk'd) and Jacob Bertrand (Kirby Buckets) star in The Swap, which will debut on Friday, October 7 (at 8 p.m. ET), on Disney Channel, the Disney Channel app, and VOD. Ellie O'Brien (List) is trying to juggle rhythmic gymnastics and troubles with her best friend. Meanwhile, classmate Jack Malloy (Bertrand) is struggling to live up to his brothers' hockey-star legacies and his dad's high expectations and tough-love approach. When a text argument about whose life is easier gets out of hand, Ellie and Jack trigger a totally unexplainable real-life swap! As each tries to navigate the other's life, hilarity ensues when Ellie (as Jack) learns about brotherly bonding and hockey lingo, while Jack (as Ellie) has to decipher girl code and experiences a spa day.
With a rhythmic gymnastics championship and a spot on the varsity hockey team on the line, they must figure out how to get back in their own bodies before the swap becomes permanent. As they are forced to literally walk in each other's shoes, they gain empathy for one another—and learn some valuable lessons about their own lives.