Music's Hottest Stars Shine on We Love Disney Compilation Album
Ever wondered what it might be like to hear today's biggest music stars take on your favorite Disney tunes? Well, wonder no more: Verve Records and Walt Disney Records have announced the 12 artists who are included on the upcoming compilation album We Love Disney, hitting store shelves (virtual and otherwise) on October 30! The album features the biggest artists from the worlds of pop, rock, R&B, and country delivering totally unique versions of classic Disney songs.
Produced by multi-platinum, 16-time Grammy® Award-winning producer and Verve Music Group Chairman David Foster, the album includes British chart-topper Jessie J's version of "Part of Your World" from The Little Mermaid; R&B sensation Jason Derulo with "Can You Feel the Love Tonight" from The Lion King; Ariana Grande's take on "Zero to Hero" from Hercules; No Doubt frontwoman Gwen Stefani on "The Rainbow Connection" from The Muppet Movie; and much, much more!
We Love Disney will be released in several configurations, including a digital album, a standard CD, a Deluxe CD, on Deluxe Vinyl, and as a very cool picture-disc set—and it's already available for pre-order from www.welovedisneymusic.com.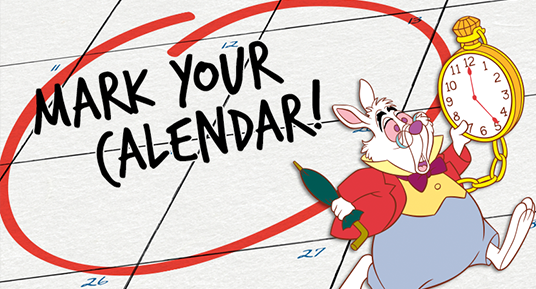 Save the Date!
Be sure to mark these upcoming Disney events on your calendar:
D23 and Walt Disney Archives


Fall 2015


D23 Member VIP Nights at The Lion King


September 26


The Art of Disney—Featuring 75 Years of Pinocchio


October 3


D23's Sip & Stroll


November 7


D23 Day at the Walt Disney Studios and Archives


Studios




November 25


The Good Dinosaur opens in theaters.


December 18


Star Wars: The Force Awakens opens in theaters.


January 29


The Finest Hours opens in theaters.


March 4


Zootopia opens in theaters.

Parks


September 15, 18, 20, 22, 25, 27; October 1, 2, 4, 6, 8, 9, 12, 13, 15, 16, 18, 20, 22, 23, 25, 27, 29, 31; and November 1


Mickey's Not-So-Scary Halloween Party at Magic Kingdom Park


September 25, 28, 30; October 2, 5, 7, 9, 12, 14, 16, 19, 22, 23, 25, 27, 29, 31


Mickey's Halloween Party 2015 at Disneyland


September 25-November 16




Epcot International Food & Wine Festival




November 8, 10, 12, 13, 15, 17, 19, 20, 29; and December 1, 3, 4, 6, 8, 10, 11, 13, 15, 17, 18


Mickey's Very Merry Christmas Party at Magic Kingdom Park


Television




September 22


The Muppets premieres at 8 p.m. ET/PT on ABC.


September 26


Marvel's Guardians of the Galaxy premieres at 9:30 p.m. ET/PT on Disney XD.


November 30


It's Your 50th Christmas, Charlie Brown airs at 9 p.m. ET/PT on ABC.
Rocket Raccoon Meets Groot in New Guardians of the Galaxy Animated Shorts
Every superhero has an "origin story"—even furry ones with a hilariously surly attitude. In advance of their new Guardians of the Galaxy animated series (debuting on Disney XD on September 26 at 9:30 p.m.), Marvel brings us two new animated shorts that follow Rocket Raccoon and his auspicious first meeting with lovable tree-person Groot.
Stolen from his raccoon family, Rocket's journey begins with a series of experiments to turn him into the ultimate killing machine. But there's no way he'll let someone else determine his fate! Check out Part 1, above—and keep an eye out towards the video's conclusion for the link to Part 2.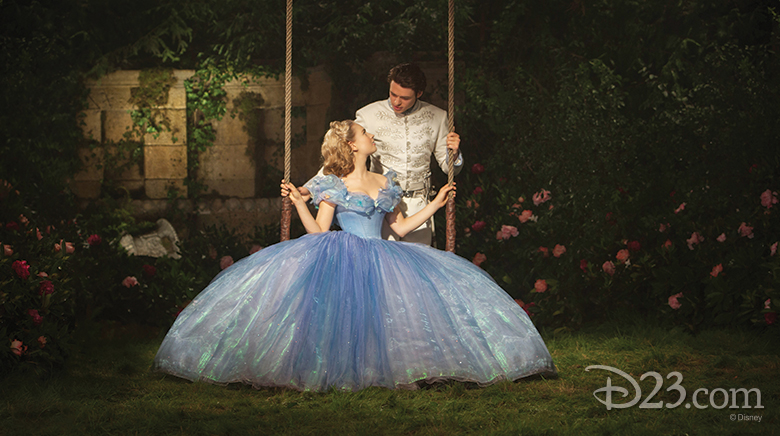 Disney Launches "A Million Words of Kindness" Campaign
In celebration of the Digital HD and Blu-ray release of Disney's Cinderella on September 15, Walt Disney Studios is proud to announce the launch of their "A Million Words of Kindness" Campaign. Inspired by the spirit of Cinderella, this online initiative invites fans everywhere to pledge their commitment to be courageous and kind in the hopes of achieving "A Million Words of Kindness" in time for World Kindness Day on November 13!
To join the campaign, fans are invited to visit www.cinderellakindness.com, where they can submit their own words to help make the world a thoughtful, more compassionate place. As Ella's mother once told her, "Where there is kindness, there is goodness; and where there is goodness, there is magic."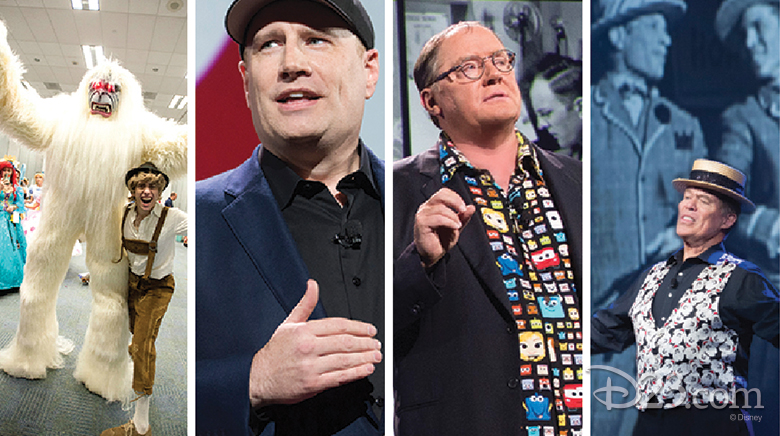 23 Coolest Moments at D23 EXPO 2015
Unless you were scaling a far-flung mountain, aboard the nearest deep-water submarine, or otherwise completely engaged this weekend, you probably know we here at D23 just wrapped our epic three-day D23 EXPO 2015! Relive the magic by taking a spin through our rundown of the 23 coolest moments from the weekend… including several Johnny Depp sightings and the announcement of an amazing Star Wars-themed land coming to both Disneyland Park in California and Disney's Hollywood Studios in Florida. We'll join you in reminiscing once we're done looking through our collection of fantastic Disney Visa Trading Card Quest trading cards…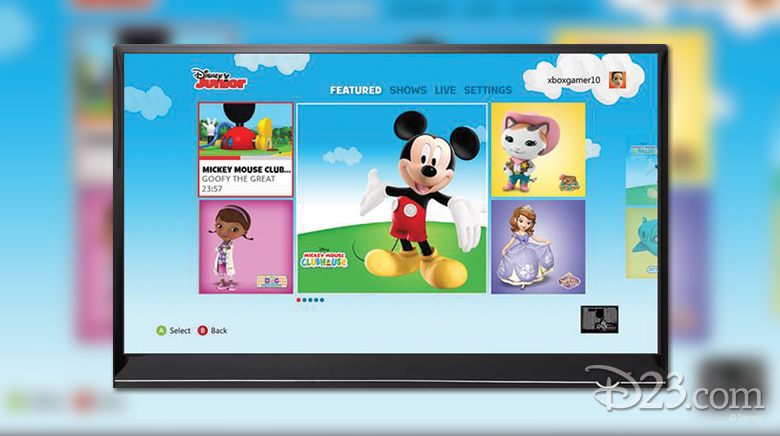 WATCH Disney Apps Come to Xbox 360
Gamers, rejoice! Disney|ABC Television Group's groundbreaking WATCH Disney apps (WATCH Disney Channel, WATCH Disney XD, and WATCH Disney Junior) are now live on Xbox 360, marking their gaming console debut. Using WATCH Disney, Xbox 360 fans can now access full episodes of all their favorite Disney shows on demand, for free!
Viewers who sign in with a participating pay-TV provider can also watch a live 24-hour feed of the respective networks (nifty, right?) and access exclusive programming events like the recent world premieres of Disney's Descendants and Teen Beach 2 on WATCH Disney Channel, as well as new Marvel's Guardians of the Galaxy shorts and full episodes of Gamer's Guide to Pretty Much Everything and Star Wars Rebels on WATCH Disney XD. Fire up that Xbox 360 and check it out today!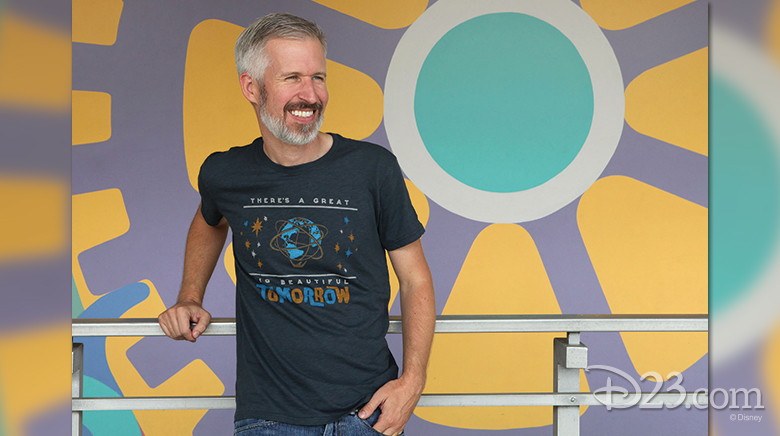 Disney Parks' Twenty Eight & Main Menswear Collection Debuts
Twenty Eight & Main, a new apparel and accessories line for those "distinguished gentlemen" in your life who love Disney, has announced their first few items—and they'll be available at the Disney Parks online store from Friday, August 28, through Thursday, September 3. The special limited-time-only sale includes three unique T-shirts along with three wooden signs that feature similar graphics.
The casual-yet-classy T-shirts and 18-inch-by-24-inch signs have clever Disney-related designs and other fun touches. To order, visit www.DisneyStore.com/28&Main starting August 28; the T-shirts will ship in four to six weeks, while the signs will ship in approximately 12–14 days. (Note to selves: These would make great holiday gifts!)
Tiny Hamster Does Walt Disney World in Cutest Way Possible
Tiny Hamster—the adorable rodent who first came to the Internet's attention with his viral YouTube hit "Tiny Hamster Eats Tiny Burritos"—just took his biggest fieldtrip yet! In his latest video, "Tiny Hamster's Best Day Ever at Walt Disney World," the little guy gets Mickey Mouse's (very small) autograph; eats the world's tiniest churro; takes a spin on hamster-size teacup at the Mad Tea Party attraction; and ends his day by enjoying a Walt Disney World fireworks spectacular.
Follow Tiny Hamster's delightfully diminutive Disney exploits in this HelloDenizen video, above.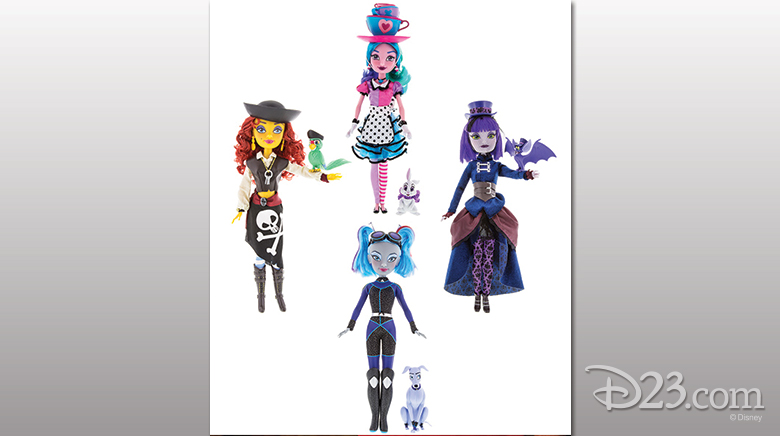 Disney Parks Come to Life with Attractionistas Doll Collection
Bring home memories of your favorite Disney Park attraction in a whole new way! The first four dolls of the Disney Attractionistas collection have been released at both stateside Disney Parks. These 12-inch fashion dolls come with detailed clothing, a special animal sidekick, and a fun Disney-inspired story on the back of the packaging.
The Attractionistas were inspired by classic Disney attractions including the Mad Tea Party (Maddie), Space Mountain (Celeste), The Haunted Mansion (Gracey), and Pirates of the Caribbean (Pearl)—and they'll be carried in select merchandise locations at Disneyland and Walt Disney World Resorts, as well as on the Disney Parks online store. A big bonus for Florida fans: Look for a special Attractionistas party this Friday, August 21, at Once Upon a Toy at Downtown Disney Marketplace! From 5–6 p.m., Disney Design Group artists Mike Sullivan and Dave Keefer—who created the dolls' designs and packaging (respectfully)—will be meeting with guests and signing their work. See you there?