By the D23 Team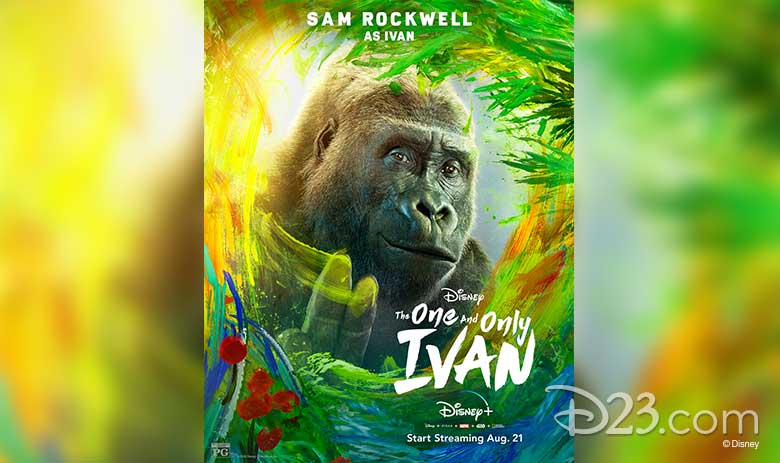 IVAN (Sam Rockwell)
The 400-pound silverback gorilla may live in a shopping mall circus attraction, but his dreams expand much further than the mall. After meeting a new baby elephant, Ivan reassesses his life and explores a new route of self-expression. Rockwell reflects on Ivan's character, "There are a few elements to Ivan that make him who he is. There's an optimism to him. And then there's a real dark quality to him in that he has sort of post-traumatic stress from the jungle and seeing his father killed and his sister dying that gives the character a lot of potency."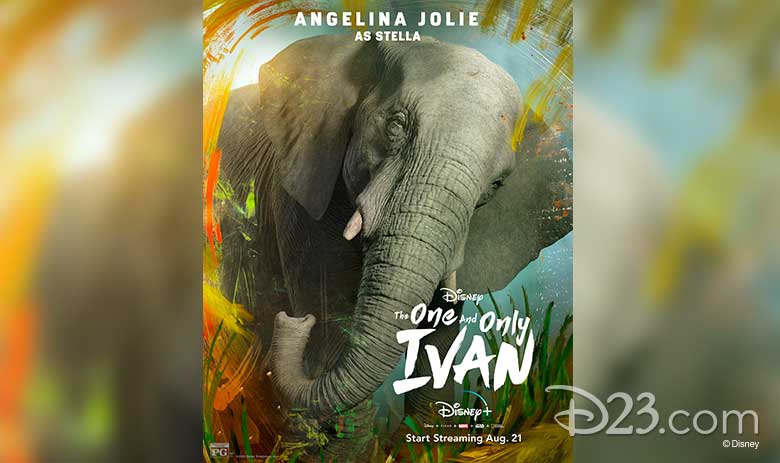 STELLA (Angelina Jolie)
Never knowing a life of freedom, Stella the African elephant has lived in the circus for years and served as a comfort to all the animals—especially Ivan. Jolie says of the elephant, "Stella knows that she won't be around forever, and she's trying to think of what needs to be understood for the next generation. She watches a new, young elephant come in, Ruby. She's at that time in her life when she knows that she won't have long, but she hopes the little elephant will have a life very different from hers."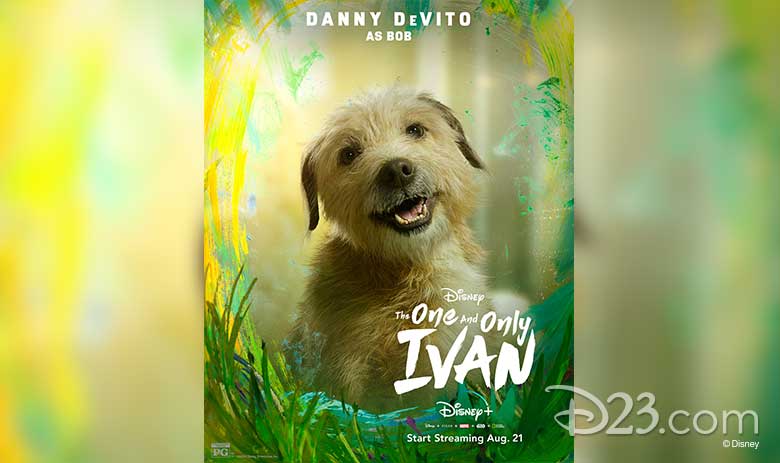 BOB (Danny DeVito)
TV-loving Bob is a scrappy, stray dog who has adopted the mall as his home—and has quickly befriended all the animals in the circus attraction. DeVito describes Bob as "a scruffy dog that comes around, and he and Ivan become friends. Bob is on his own. He can go anywhere he wants, but he prefers to stay there for a couple of reasons. First of all Ivan is the coolest guy. Second, Stella is the sweetest elephant you'll ever want to meet. And there's another good reason why he loves Ivan. Ivan has this big belly and he's got this cage with a TV in there and Bob sleeps on Ivan's belly. It's the softest, biggest, most comfortable pad Bob's ever had."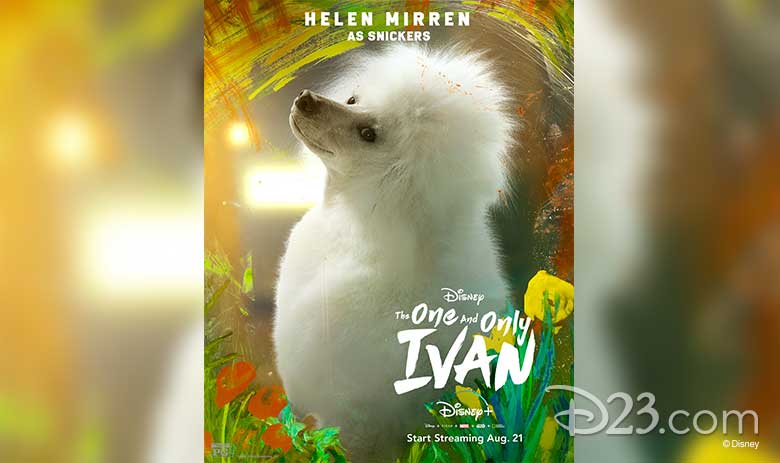 SNICKERS (Helen Mirren)
Separate from the animals in the circus attraction, Snickers is a glamorous white poodle who lives with Mack, the owner of the mall's circus attraction. Unlike the other animals, she lives an impeccably clean and pampered life. Mirren explains that Snickers especially has a complicated relationship with Bob, saying, "Snickers has this sort of love-hate relationship with Bob. You want them to get together but, of course, they're never going to get together. It's never going to happen."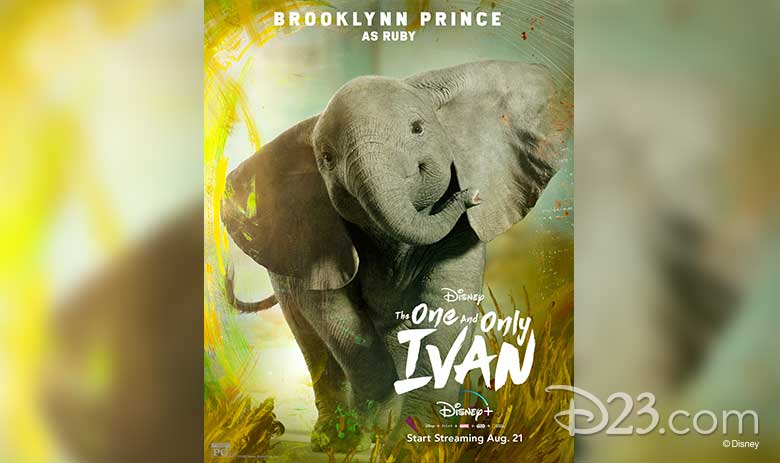 RUBY (Brooklynn Prince)
Can you think of anything more delightful than a baby elephant? The animals at the mall's circus certainly can't. When Ruby the baby elephant joins the circus, everyone is besotted with her—especially Stella, with whom she forms a close bond. Prince describes Ruby as "very inquisitive because she can ask like a hundred questions at the same time. She's very cuddly. She's very cute."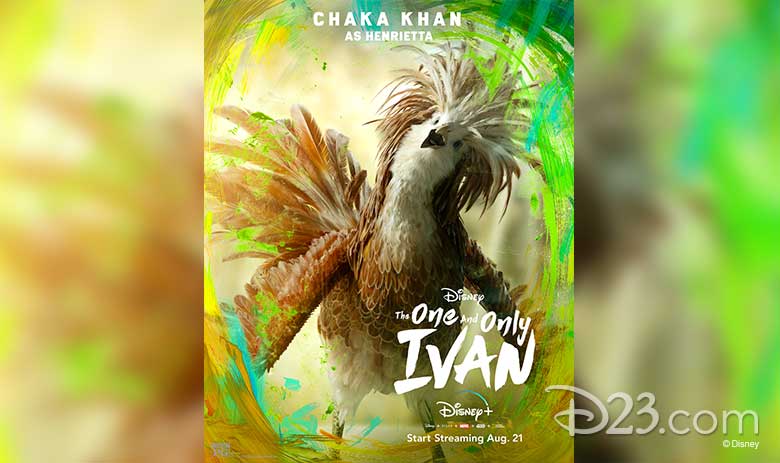 HENRIETTA (Chaka Khan)
Chaka Khan, who voices Henrietta, says that her character is like an "alpha female chicken." She adds: "We have a lot in common. Henrietta and I are both outspoken and speak our minds. We can cuss you out or nurture you. And I have those traits, as well."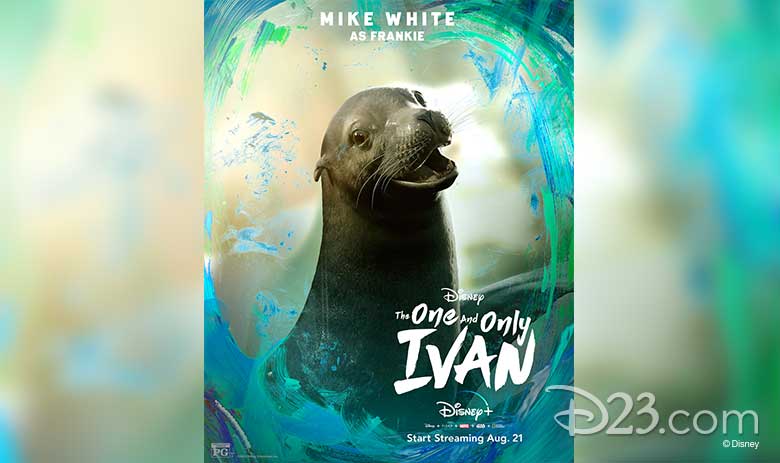 FRANKIE (Mike White, who also wrote the screenplay)
The nervous Frankie spends his days balancing a ball on the tip of his nose. As far as he is concerned, that is his sole purpose in life.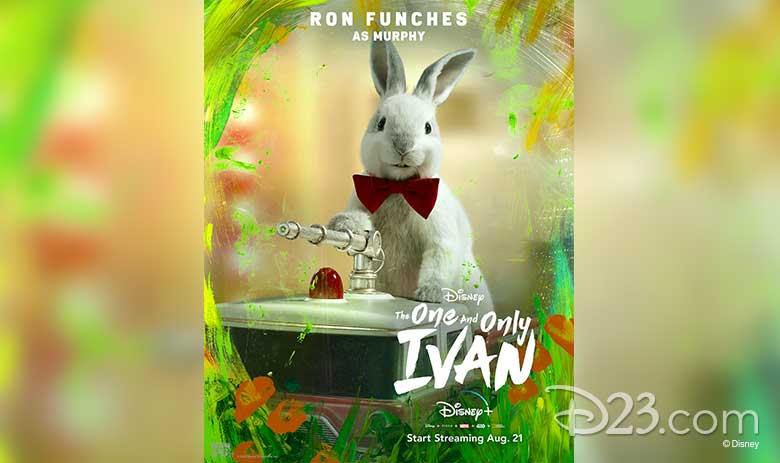 MURPHY (Ron Funches)
Murphy, voiced by Ron Funches, is a white rabbit whose job in the circus is to drive around in a little red fire truck and squirt people with a hose. Murphy and his truck are so inseparable that Murphy has forgotten how to be a rabbit.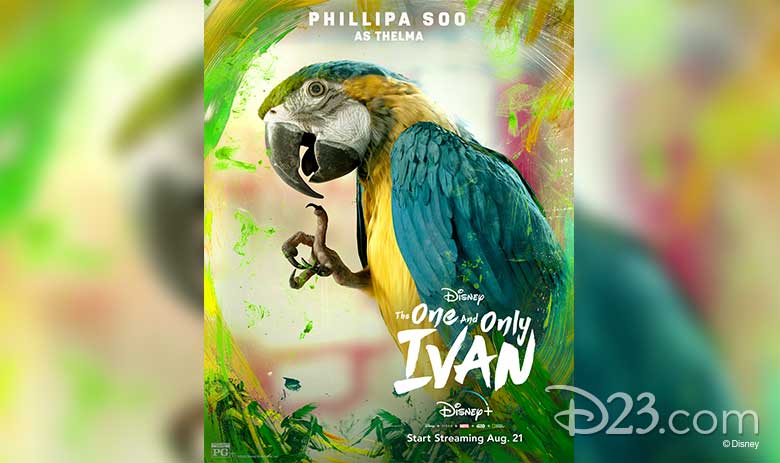 THELMA (Phillipa Soo)
Thelma, voiced by Phillipa Soo, is a macaw who likes to view the goings-on from her perch on Mack's shoulder.