By Courtney Potter
The One and Only Ivan, a 2013 Newbery Medal-winning book by acclaimed author Katherine Applegate, is an unforgettable tale about the beauty of friendship, the power of visualization, and the significance of the place one calls home. And now, that tale is coming to life on Disney+!
Directed by Thea Sharrock, the film follows Ivan (voice of Sam Rockwell), a 400-pound silverback gorilla who shares a communal habitat in a suburban shopping mall with Stella the elephant (voice of Angelina Jolie), Bob the dog (voice of Danny DeVito), and various other animals—all under the purview of Mack (Bryan Cranston), the owner of the mall's circus attraction. Ivan has few memories of the jungle where he was born—but when a baby elephant named Ruby (voice of Brooklynn Prince) arrives, it touches something deep within him… and he begins to question his life, where he comes from, and where he ultimately wants to be.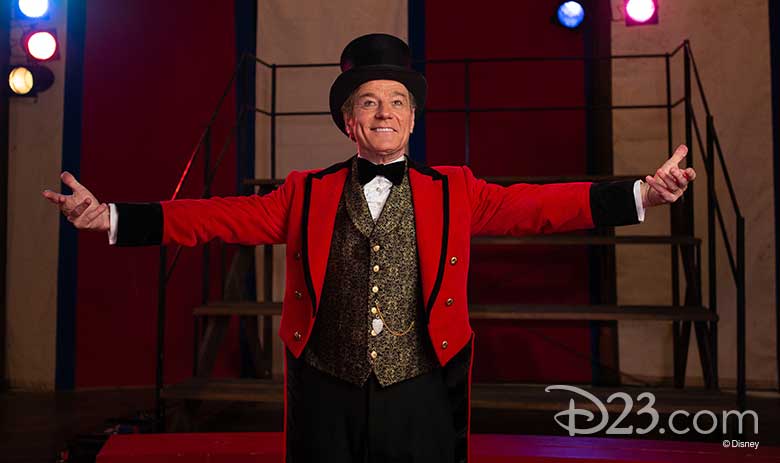 Sharrock recently joined Rockwell, Jolie (also one of the film's producers), DeVito, Cranston, and Prince—as well as costars Helen Mirren (voice of Snickers the poodle), Chaka Khan (voice of Henrietta the chicken), Mike White (voice of Frankie the seal and also the film's screenwriter), Ron Funches (voice of Murphy the Rabbit), Phillipa Soo (voice of Thelma the parrot), Ramon Rodriguez (trusty mall employee George), and Ariana Greenblatt (George's kindhearted daughter Julia)—for a rollicking virtual press conference celebrating the film's upcoming release on the streaming service. Read on for a few of the most fascinating facts we learned about the film—and its lively cast of characters!
The cast reveals how much of themselves they brought to their roles:
Ariana Greenblatt plays Julia, the daughter of mall employee George; a budding artist, she's the first to suggest Ivan take up some crayons and paint himself. And the art Julia creates in the movie? Some was drawn by Greenblatt herself: "When I had breaks during [on-set] school, I actually drew some of the drawings. I drew the one of Bob [the dog], that you'll see… It was such a cool opportunity to put my own artistic side into the movie." Phillipa Soo, the Tony Award®-nominated Hamilton star who provides the voice of Thelma the parrot, recalls practicing a parrot-style squawk: "I thought to myself, what do parrots do?" Soo laughingly admits. "Aside from Gilbert Gottfried's performance in Disney's animated The Lion King, I thought I'd look up some parrot videos… and then I tried to make my squawkiest, most parrot-y sound in my house for everyone else to hear. I actually asked my husband—I was like, 'Does this sound parrot-y enough?' And he said, 'Totally! That's great!'" As for comedian/actor Ron Funches, who voices Murphy the rabbit, it was really very simple: "I've only been acting for six years. I don't even know how I got on this Zoom call, really. I'm just happy to be able to see these people. I just did my voice! And then sometimes they would tell me to change it a little bit."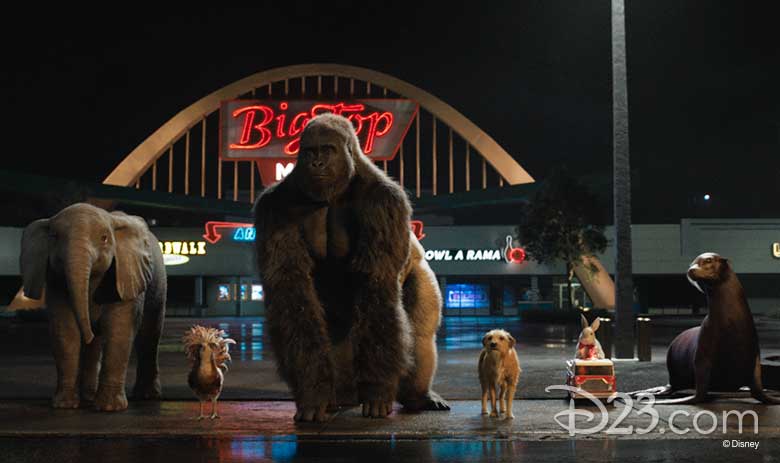 However, it's legendary, Grammy Award®-winning recording artist Chaka Khan who might just have the strongest similarities to her The One and Only Ivan character: "When I first ran away from home at 16, I actually joined the circus," she admits—much to the surprise and delight of her fellow cast members. "We went out to the Barnum & Bailey 'Blue' circus [for] about six or seven months; we took a train. I didn't know what I was doing or where I was going. But I'd met this lovely guy at a club, and he was with the circus—and he asked me to come along, [so] I went. I actually was a rope girl, and I rode the elephant… Doing this film really brought back memories of the circus." And she felt particularly well-suited to her character—Henrietta the chicken—admitting, "Henrietta and I are very much alike. I'm usually the one who people come to when they want the truth but they want it told in sort of a funny way."
Angelina Jolie (voice of Stella and producer) explains how she helped bring The One and Only Ivan to audiences:
"One of my children read the book and said that they loved it," Jolie—who voices gentle, motherly elephant Stella, explains. "And [so] I read it, and we kind of talked about why it was special and why it meant so much to them. I started to pursue [it]… even in the early [script] drafts, it was very interesting… It's not a 'light' film; it deals with heavy issues. But it is charming and fun and full of life… I thought [it was] very, very important, and wanted to get involved. I like the messages in it. And I'm excited that this young generation [will see it]… I think all of us older people will appreciate it for many reasons, but I know this young generation is really very aware of what is happening in the world to our natural habitats, to these animals; what's happening in the Congo and losing ground; what's happening with the gorillas [and] the elephants. And they're angry, and they want to really be clear about what kind of treatment is appropriate… [The character of Julia] represents them—[and] that's strong, for them today to see that their actions can make change."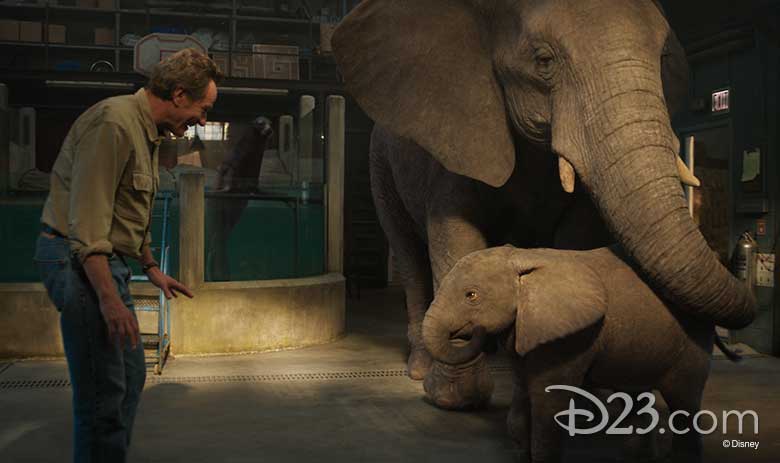 Ariana Greenblatt and Brooklynn Prince (voice of Ruby) on their shared love of Katherine Applegate's book:
While their experiences working on the film were as different as can be, the two youngest stars of The One and Only Ivan both relished the experience of reading the original book—years prior to the film itself. Explains Greenblatt, "I actually read the book before I even started acting. I read it in third grade. And when I got the job, I was looking through the camera roll [on my phone] and I saw a picture of me reading it to the class. And I was like, 'No way! That's crazy!'… it was actually one of my favorite [books] I've ever read in my entire life. Because I've always been an animal lover, and I've always wanted to help animals in any way I possibly can. So reading it was very touching to me."
Prince—who voices the circus habitat's newest resident—little elephant Ruby—has a similar story: "I read the book with my grandma, but also I read it out loud to my brother and my mom… And I honestly loved Ruby. I think [the story] teaches us a good lesson about keeping our promises. Because, you know, Ruby would have never gotten [the help she needed] if Ivan didn't keep his promise to Stella. And I think that's something very beautiful. I loved the book so much that I lent it to my best friend and I told her to read it. Because it was something so special."
Screenwriter/costar Mike White talks about adapting a beloved book for the screen:
It can be challenging—often in unique, memorable ways—to adapt a story originally told on paper to one told visually on screen… but writer/actor Mike White (known for penning 2003's School of Rock and co-creating the HBO series Enlightened) was up to the test. "I feel like I was really lucky," admits White, who also voices Frankie the nervous seal, "because the characters are so rich, and it's so emotional—[it's] very soulful for a children's book or a young adult book… I think that it needed a structure, like a lot of these adaptations—where you just need to make it have [a bit] more of a plot, in a sense… So that was the biggest challenge. And just giving Ivan and Mack 'story arcs'; Mack's arc is pretty solid in the book, but Ivan [needing] an arc is more classic as far as [what] a Disney film would require."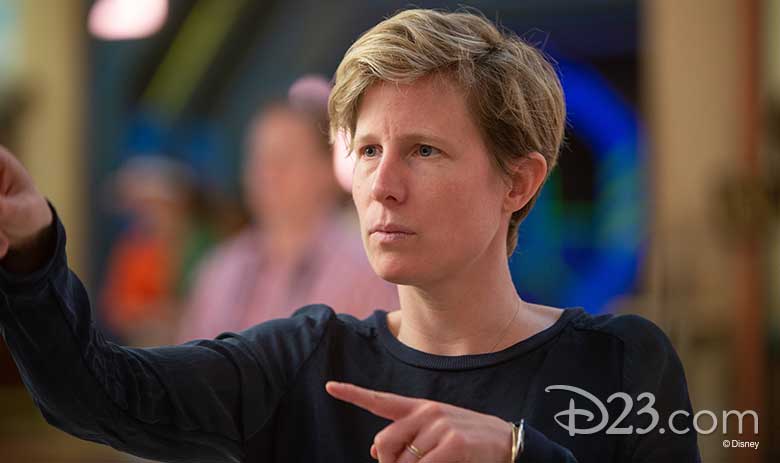 Director Thea Sharrock recalls some of the interesting, and memorable, challenges from the making of the movie:
When asked what the process of filming The One and Only Ivan was like, Sharrock admits it was a truly unique experience. "I'll say two things. One is, in terms of shooting this movie, [it] was very much like simultaneously working on two movies at the same time because of the technical aspect of it. So on the one hand, we started the whole process with the voice actors, because the animators needed their voices to [get] laid down for the animation journey to begin. Then we shot all of our live-action stuff, and then we went back in and shot the virtual aspects of the film—which was whenever we had just animals in a scene together. And those scenes we often revisited; we went back in and did them several times just to get tiny, tiny nuances—changes in the actor's voices [or] changes in their performances made a huge change to the animators and what they were doing. So in that sense, the technicality of it was certainly unlike anything I've ever done before… [On top of all that], of course we wanted to capture the heartfelt spirit of the book, which was the most important thing."
Ramon Rodriguez (George) speaks to the film's especially timely message:
Spending time at home lately allowed Rodriguez, who portrays Mack's well-meaning employee (and Julia's father), George, to reflect even further on the significance of The One and Only Ivan's themes of friendship and home. "We've all been sort of indoors [a lot lately]," Rodriguez explains. "And I think it's allowed for a lot of introspection, right? Which is, I think, really similar to what Ivan goes through in this beautiful coming-of-age experience… I love the message that you get to find yourself even later in life. You know, we're continually on this journey… [and] these moments actually allow us to hopefully come out of it maybe a bit more evolved. I think for Ivan that's exactly his experience—and I think that's a pretty powerful message, in particular [for] where we are right now."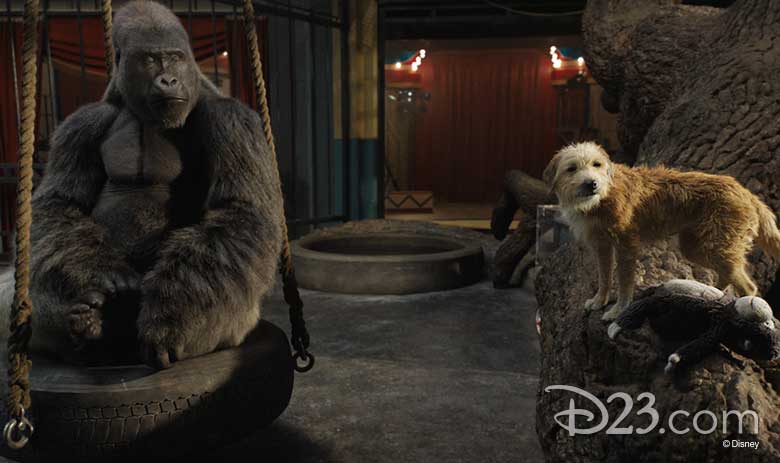 What the cast has been doing with their recent "bonus" time at home:
Many people around the globe have been trying new hobbies or—like Ivan in the film—flexing their artistic muscles in creative ways these last few months, and the cast of The One and Only Ivan is no exception. "I've actually started baking sourdough bread," says Cranston. "And I'm quite proud of it actually. It's fun! In our [actors'] world of self-motivation and developing your own characters, it takes a lot of energies. But you don't really follow any rules. And so I thought, you know what, following a recipe is kind of fun in that regard." "I'm sort of a professional dog walker right now. That's about it," admits Rockwell, chuckling. As for DeVito, "I had a tree planted in my yard, it's a really cool tree—a red maple. And I decided to hang a couple bird feeders on it. So all these little finches come. It's now gotten very, very popular… And by now there are so many birds out, I feel like it's a deli where [they've] got to grab a number!"
Get to know The One and Only Ivan, and all his amazing friends, when the film debuts on Disney+ on Friday, August 21!