By Zach Johnson
This weekend, Angelina Jolie will lend her incomparable voice talents to the Disney+ original film The One and Only Ivan. It's neither her first nor her last movie for The Walt Disney Studios, starting with Buena Vista Pictures' Playing God in 1997 and continuing with Marvel Studios' The Eternals in 2021. And so, in celebration of The One and Only Ivan debuting exclusively on the streaming service August 14, we're taking a closer look at some of the actress' movies from the worlds of Disney—including two turns as an iconic Disney villain!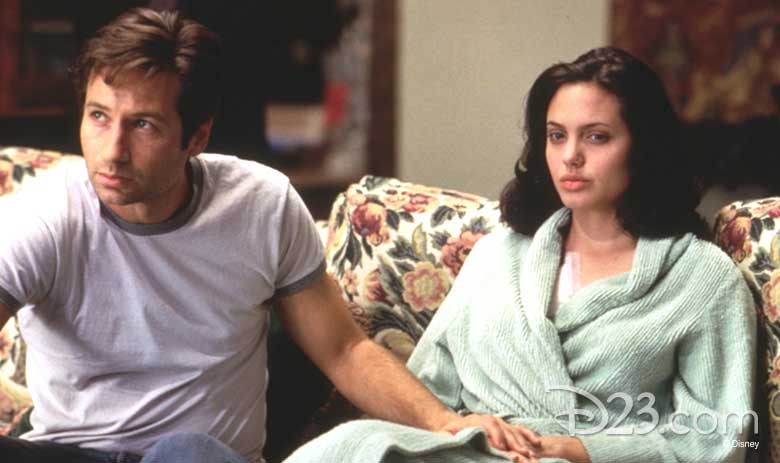 Playing God (1997)
After losing his medical license, Dr. Eugene Sands (David Duchovny) was hired by Raymond Blossom (Timothy Hutton) to be a "gunshot doctor," treating criminals who couldn't risk being taken to the hospital. It didn't take long for him to become involved with Raymond's charismatic girlfriend, Claire (Jolie), causing him to weigh his loyalty to her, to Raymond, and to the FBI agent who blackmailed him into becoming an informant.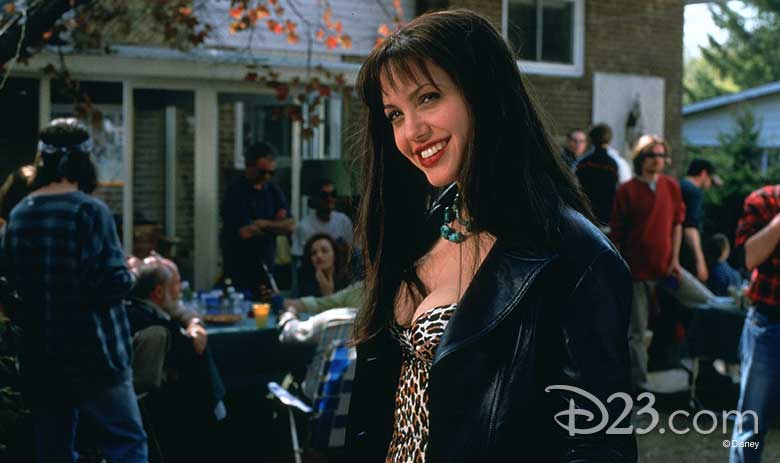 Pushing Tin (1999)
In the 20th Century Studios dramedy (available to purchase or rent, including on Movies Anywhere), air traffic controller Nick Falzone (John Cusack) was the best in the business… that is, until Russell Bell (Billy Bob Thornton) came along! Their competitive streak didn't end when they were off the clock, though, and things took a turn when Nick fell for Russell's unhappy wife, Mary (Jolie)… just as Nick's wife, Connie (Cate Blanchett), started to show in interest Russell!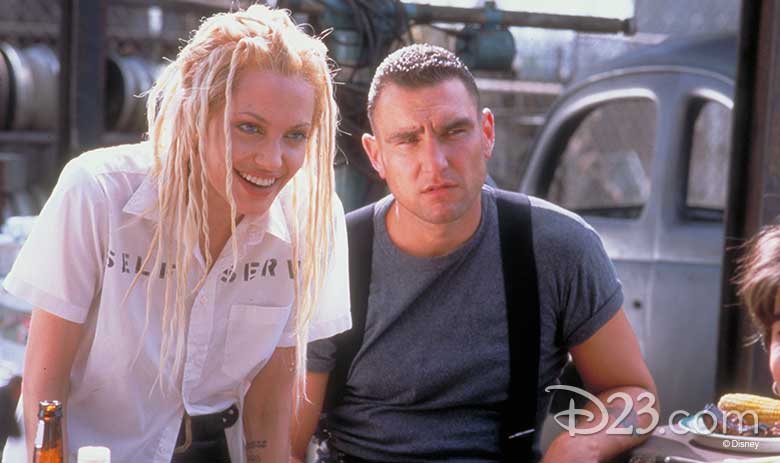 Gone in 60 Seconds (2000)
Jolie revved up her career as Sara "Sway" Wayland, a mechanic and bartender, in the action-packed heist. She was part of a motley crew that included Otto Halliwell (Robert Duvall), Donny Astricky (Chi McBride), and Sphinx (Vinnie Jones), who agreed to help Randall "Memphis" Raines (Nicolas Cage) steal 50 cars within 72 hours in order to save his brother, Kip (Giovanni Ribisi), from being killed by gangster Raymond Calitri (Christopher Eccleston).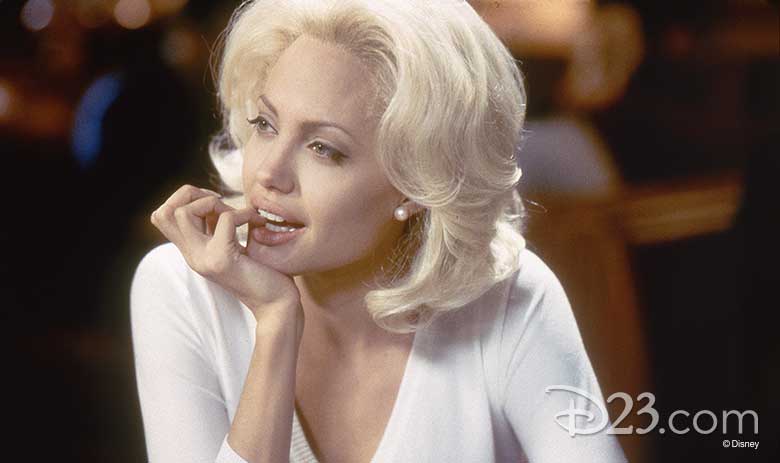 Life or Something Like It (2002)
Jolie starred as news reporter Lanie Kerrigan in the 20th Century Studios comedy (available to purchase or rent, including on Movies Anywhere). While on assignment with hotshot cameraman Pete Scanlon (Edward Burns), she interviewed a street psychic (Tony Shalhoub) for a fluff piece. To her surprise, he predicted she would not only lose a promotion—but she would die in a few days! When the other prophecies started to come true, Lanie began to live each day as if it were her last… much to the chagrin of her co-workers and her baseball player fiancé.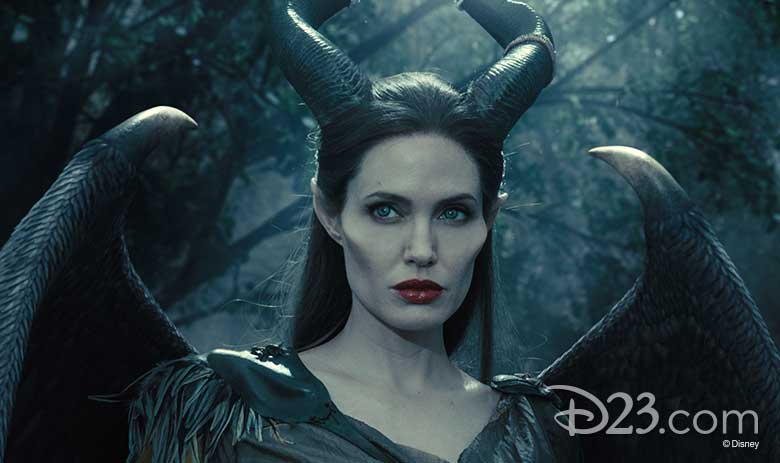 Maleficent (2014)
Well, well… this was an inspired casting choice! The Oscar® winner brought the Disney villain to life in a spellbinding live-action origin story. After enduring a brutal betrayal, Jolie's powerful fairy grew distrustful of the bordering human kingdom. But she played the long game, eventually exacting revenge on the king's successor by cursing his newborn daughter. But, as the beautiful Aurora (Elle Fanning) grew up, Maleficent realized the princess may hold the key to restoring peace—and, perhaps, Maleficent's own happiness.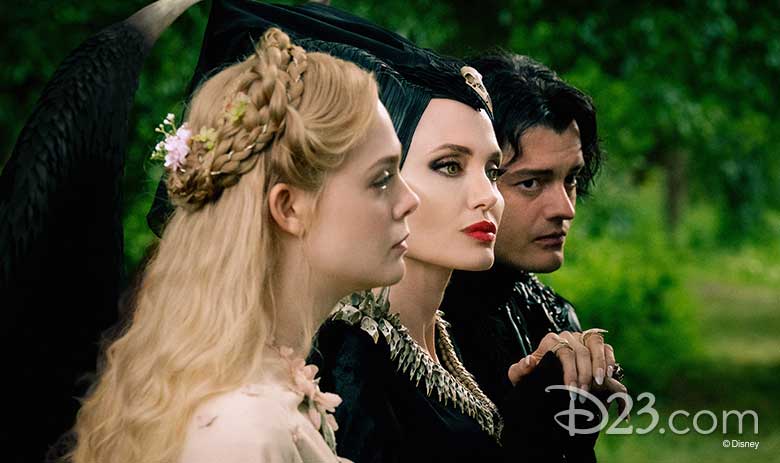 Maleficent: Mistress of Evil (2019)
Jolie reprised her role in the sequel, where Maleficent and Aurora untangled their complex family ties. Things got thornier as the two were pulled in different directions by Aurora's impending nuptials, unexpected allies, and a new enemy: Michelle Pfeiffer's Queen Ingrith.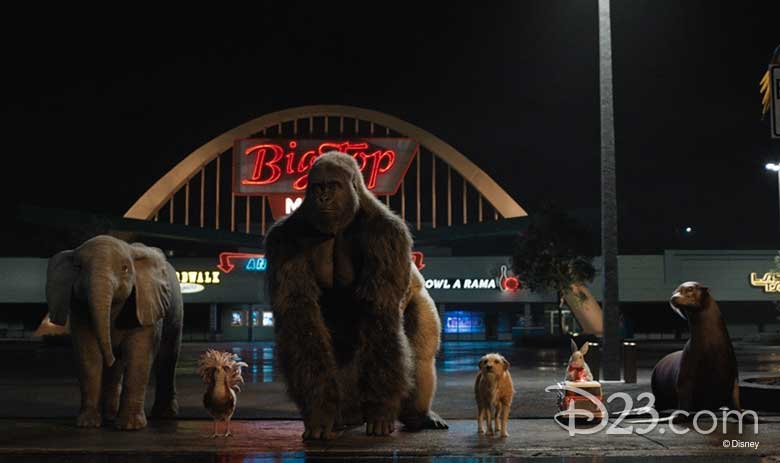 The One and Only Ivan (2020)
Based on the true story of an exceptionally talented gorilla (voice of Sam Rockwell) and the other animals who share a communal habitat at a suburban shopping mall, The One and Only Ivan is an unforgettable story about the beauty of friendship and the significance of the place we call home. Jolie voices Stella, an older elephant who performs in a daily show, despite a chronic injury. She has a soft spot for a new baby elephant named Ruby (voice of Brooklynn Prince). After she falls ill, Stella looks to Ivan to take care of her pachyderm pal.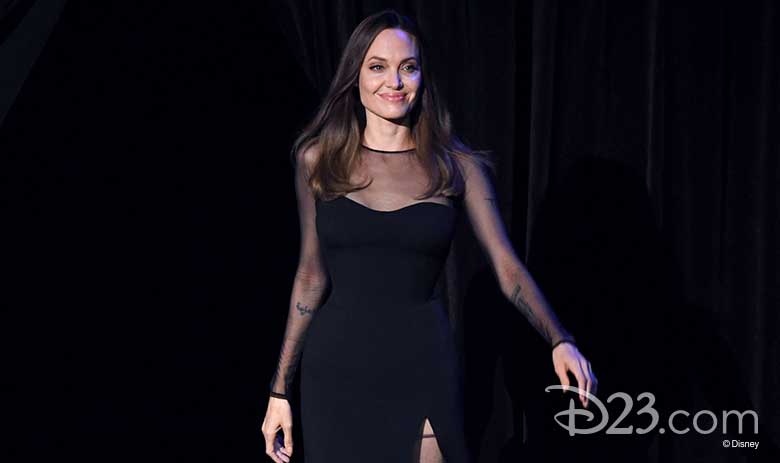 The Eternals (2021)
One of the most highly anticipated films set in the Marvel Cinematic Universe will introduce a new team of Super Heroes: The Eternals, ancient aliens who have been living on Earth in secret for thousands of years! Following the events of Avengers: Endgame, an unexpected tragedy will force them out of the shadows to reunite against mankind's oldest enemy: The Deviants. Directed by Chloe Zao, The Eternals stars Jolie as Thena alongside Richard Madden as Ikaris, Salma Hayek as Ajak, Kit Harington as Dane Whitman, Gemma Chan as Sersi, Kumail Nanjiani as Kingo, Lauren Ridloff as Makkari, Brian Tyree Henry as Phastos, Lia McHugh as Sprite, Don Lee as Gilgamesh, and Barry Keoghan as Druig.