By Jim Frye
Some are hairy. Some have sharp teeth. Some have three eyes. And they've all been trained to scare you. Trouble is, these monsters are now on the hunt for laughs. The not-quite-scary characters from Disney and Pixar's beloved Monsters, Inc. and Monsters University return and new characters are introduced in this all-new series now streaming on Disney+.
Monsters at Work takes place the day after the Monsters, Inc. power plant starts harvesting the laughter of children to fuel the city of Monstropolis. Which is a challenge for new monster Tylor Tuskmon, who lands a job at Monsters, Inc. before discovering that his lifelong goal of scaring is out, and laughter is in. Because he has no experience in harvesting laughs, he gets reassigned to the Monsters, Inc. Facilities Team (MIFT), where he meets a misfit bunch of mechanics.
Here's a roster of the main Monsters you'll meet.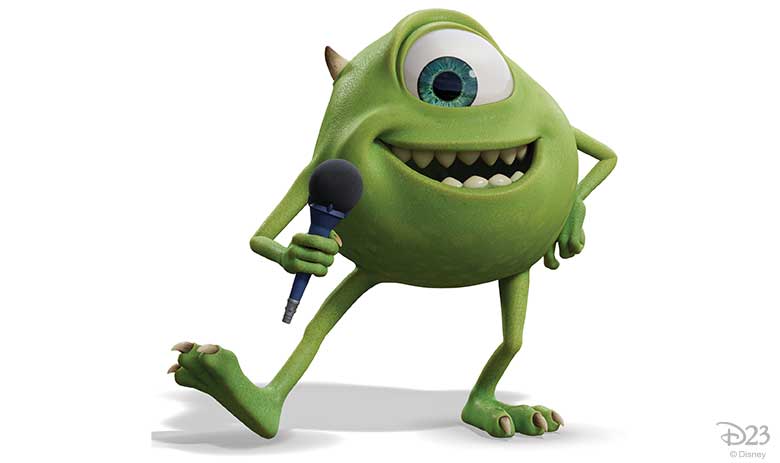 Mike / Billy Crystal
Comedian, actor, writer, director, producer, host, and Disney Legend Billy Crystal returns as the frantic yet lovable Mike Wazowski, who has been put in charge of the Monsters, Inc. power plant, along with Sulley, after the two of them discovered that laughter generates more power than screams. Crystal is known to audiences around the world as the star of such feature films as When Harry Met Sally…, City Slickers, and Analyze This; as a cast member of NBC's Saturday Night Live; and as the acclaimed nine-time host of the Academy Awards®.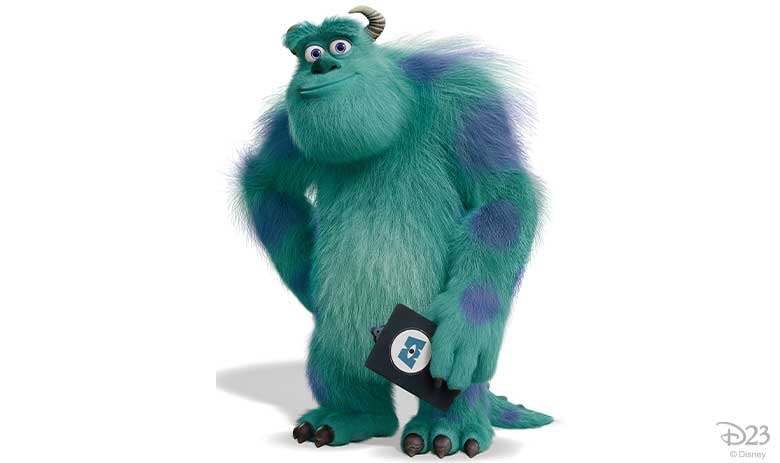 Sulley / John Goodman
Fellow Disney Legend John Goodman returns as everyone's favorite big softie, James P. "Sulley" Sullivan, who—together with best buddy, Mike—now co-manages Monsters, Inc. Goodman is currently on production in the second season of Danny McBride's HBO comedy series Righteous Gemstones and just wrapped the third season of ABC's The Conners. Among Goodman's many accolades are a Golden Globe Award for Best Actor and seven Emmy nominations for his role in Roseanne.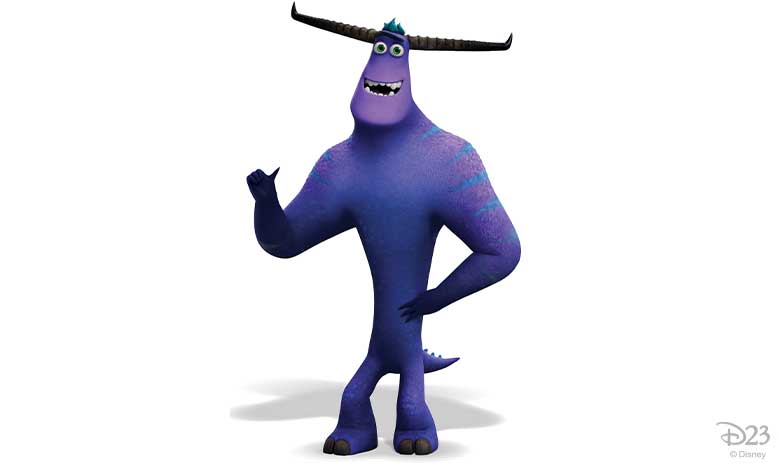 Tylor / Ben Feldman
Tylor Tuskmon is an eager young monster who graduated top of his class at Monsters University and always dreamed of becoming a Scarer, until he lands a job at Monsters, Inc. and discovers that the factory now harvests the laughter of children. Yikes. Feldman recently wrapped the sixth and final season of the critically acclaimed workplace comedy Superstore, in which he portrayed Jonah and was also a producer. He is also known for his role on the Emmy Award-winning Mad Men, where he co-starred as Michael Ginsberg, the aspiring new copywriter at Sterling Cooper Draper Pryce.
The MIFT Crew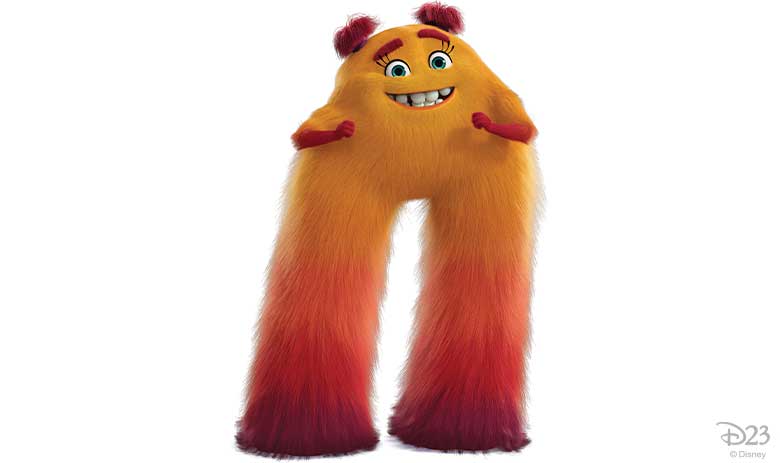 Val / Mindy Kaling
Mindy Kaling voices Val, an enthusiastic member of MIFT, and becomes close friends with newcomer Tylor. An Emmy-nominated writer, producer, New York Times best-selling author, director, and actor, Kaling joined the eight-person writing staff at NBC's The Office at age 24. During her eight seasons at the show, she wrote 26 episodes (more than any other writer) and was nominated for an Emmy. She then created and starred in the The Mindy Project which ran for six seasons. "I first just want to say how excited I am to be part of this cast," she said about Monsters at Work. "I love the actors that I get to act with."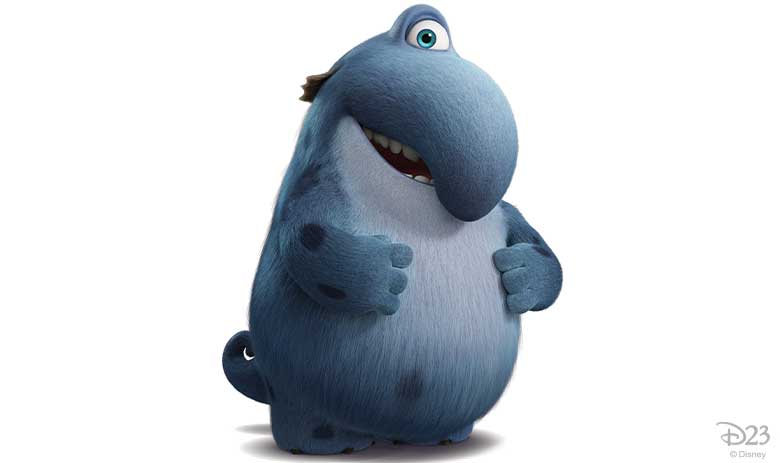 Fritz / Henry Winkler
Henry Winkler voices the character of Fritz, the scatterbrained boss of the MIFT gang. "It's unbelievably great. It is so much fun," says Winkler about working on the series. And what does he think about Fritz? "I love the way he looks. I love being part of this ensemble." Winkler became a household name in the 1970s in the iconic role of Arthur Fonzarelli, aka "The Fonz," in the TV series Happy Days on ABC. During his 10 years on the popular sitcom, he won two Golden Globe Awards, was nominated three times for an Emmy Award, and was also honored with a star on the Hollywood Walk of Fame. He currently co-stars as acting teacher Gene Cousineau on the hit HBO dark comedy Barry, and will be seen later this year in Wes Anderson's new film, The French Dispatch.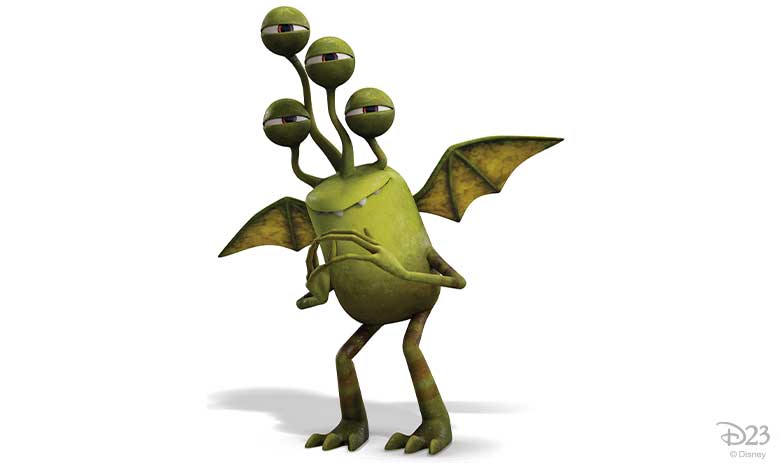 Duncan / Lucas Neff
The multi-eyed and winged monster, Duncan, is an opportunistic plumber and is voiced by actor Lucas Neff, perhaps best known for portraying James "Jimmy" Chance in the Fox sitcom Raising Hope. Prior to that, Neff gained his first television credit with a role in the series finale of A&E's The Beast starring Patrick Swayze. Neff currently stars in Carol's Second Act on CBS.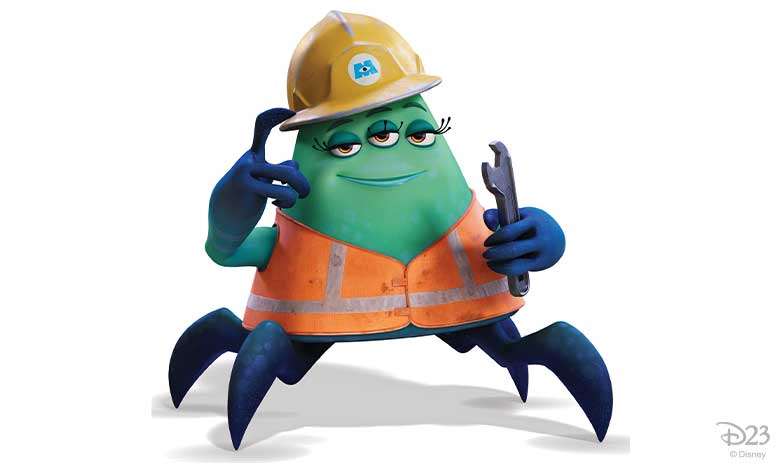 Cutter / Alanna Ubach
And rounding out the colorful (literally) cast of characters of the MIFT group is Cutter, the officious rule follower on the MIFT team. She's voiced by Alanna Ubach, an actress who is currently shooting the CBS all access Guilty Party, playing Tessa, archrival to Kate Beckinsale's Beth. She is also about to shoot season 2 of critically acclaimed HBO series Euphoria as Suze Howard. She also starred as Mamá Imelda in Pixar's Academy Award-winning Coco.
Other characters in Monsters at Work include Ms. Flint, voiced by Bonnie Hunt, who was formerly in charge of training new Scarers at Monsters, Inc., but now manages the department responsible for recruiting and training the funniest monsters to become Jokesters. Other cast members from the original movies include John Ratzenberger returning as Yeti and voicing a new role as Tylor's dad, Bernard; Jennifer Tilly as Celia Mae; and Bob Peterson as Roze, twin sister to his original Monsters, Inc. character, Roz. Stephen Stanton joins the cast as Smitty and Needleman, the bumbling custodial team at Monsters, Inc.; and Aisha Tyler plays Tylor's mom, Millie Tuskmon.