By Beth Deitchman
Everyone's favorite trouble-making chipmunks—Chip 'n' Dale—are making mischief in a brand-new Disney+ original series. It was just revealed at the Annecy International Animated Film Festival that Chip 'n' Dale is currently in production for Disney+. The seven-minute episodes will chronicle the beloved little critters' adventures in the big city through nonverbal, classic-style comedy. Disney's London-based animation team partnered with the award-winning Parisian production studio Xilam Animation to develop the series, which combines a traditional style of animation with contemporary, comedic narratives. Jean Cayrol directs Chip 'n' Dale, and Marc du Pontavice serves as producer.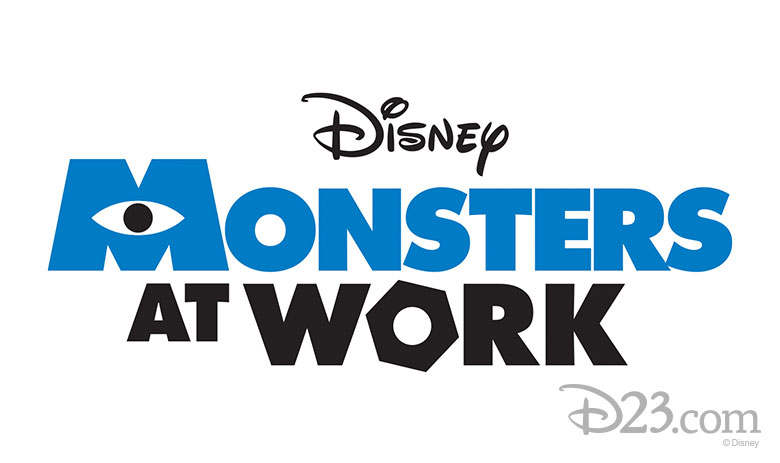 During today's press conference, fans also got their first look at the Disney+ original series Monsters At Work, which is set to premiere on the streaming service in 2020. Bobs Gannaway—a Disney animation veteran who counts Mickey Mouse Clubhouse and Planes: Fire & Rescue among his credits—developed the new series, inspired by Disney and Pixar's Oscar®-winning film Monsters, Inc., with Ferrell Barron (Planes: Fire & Rescue) on board as producer. The series takes place six months after the events of Monsters, Inc., and the Monstropolis power plant now harvests children's laughter to fuel the city (because, after all, laughter generates 10 times more energy than screams). Ben Feldman stars as Tylor Tuskmon, an eager and talented young mechanic on the "MIFT"—more formally known as the Monsters, Inc. Facilities Team—and Billy Crystal and John Goodman return to voice Mike and Sulley, Tylor's idols.
In other news out of Annecy, it was announced that the popular Australian animated series Bluey has been acquired for Disney Junior and Disney+. The preschool show centers around a spirited and tireless 6-year-old Blue Heeler dog who turns every day into an adventure for his loving family. And 101 Dalmatian Street, which has been a hit in Europe since its launch earlier this year, will release in the U.S. on Disney+. The series follows the story of Dylan, Dolly, and their 97 younger puppy siblings. As soon as we spot more news about 101 Dalmatian Street—and all of these upcoming debuts—we'll be sure to share here on D23.com.
Want more Disney+ news? Click here to stay up-to-date with what's streaming!