By Zach Johnson
How well do you know your neighbors?
From the brilliant minds of Disney Legend Steve Martin, John Hoffman, and Dan Fogelman comes a new comedic murder-mystery series, Only Murders in the Building. The Hulu Original follows three strangers, played by Martin, Martin Short, and Selena Gomez, who share an obsession with true crime and quickly find themselves caught in one of their own. When a grisly death occurs inside their fancy Upper West Side apartment building, the trio suspects murder and uses their precise knowledge of true crime to investigate the mystery. As they record a true crime podcast of their own to document the case, they unravel the complex secrets of the building, which stretch back years. Perhaps even more revelatory are the lies they tell one another. Eventually, the trio realizes a killer might be living among them, and they must race to decipher the accumulating clues… before it's too late!
"This is one of the most unusual things I've ever done, because it actually has a plot," jokes Martin, a self-admitted true crime junkie. "I usually don't do things with plots." In truth, he says, "I decided, with the director, that it was very important to play it straight. Otherwise, it wouldn't look real. But the strange thing is I played it straight—and it looks like a spoof!"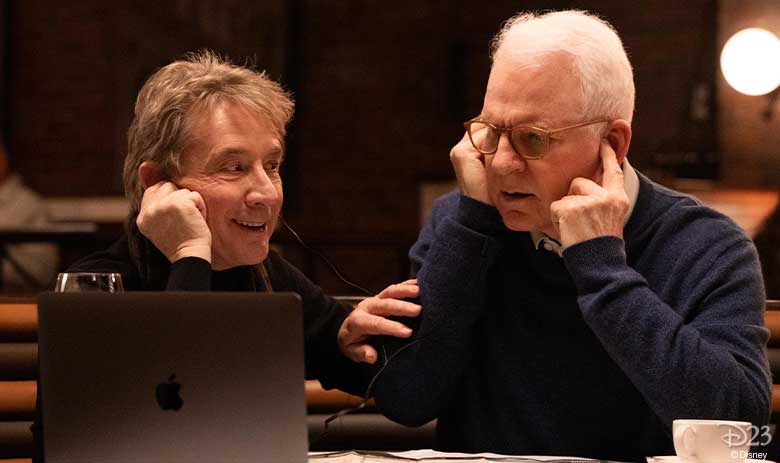 Short says each actor brings "a different energy" to the series. "I tend to play it very real, Steve goes way over the top and Selena grounds everything in this kind of dry, hilarious delivery. The combination, I think, is perfect." Gomez says she was initially "very nervous" to share the screen with comedy legends Martin and Short, whom she now calls her "two crazy uncles." What she learned from them, she adds, was invaluable. "How they lead a set is so commendable. They are so humble, they are kind, and they are there till the very end. They've set such an example for me," she says. "They've been doing this longer than I've been alive. I would be so lucky to have a career that lasted that long. Overall, I just love the way they talk to people. I love the way they come to set and make everybody feel good. That makes me want to do that more. Plus, I'm so lucky. I just sit down and laugh all day."
Only Murders in the Building is another winning collaboration between Martin and Short, who won over audiences through films such as Father of the Bride and various comedy tours. "Steve's agenda is to make the set loose and happy, because that's the playground," Short says. "He is never temperamental. He always knows his lines—and if he doesn't, he makes a joke about it that gets everyone laughing, and then it becomes a better take. And that's the way it's been since Three Amigos." Echoing Short, Martin adds, "We just get along on a humorous level. We always have. We don't get too neurotic with each other."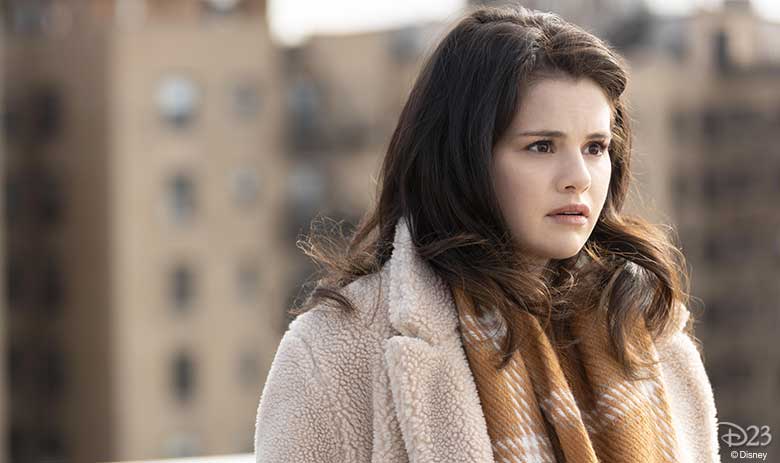 Only Murders in the Building also marks Gomez's return to television after starring in Disney Channel's Wizards of Waverly Place from 2007-2012. "The sophistication level of the material is the reason why I wanted to do this," she says. "Back then, I was just a kid, and I didn't know what I was doing. I was just running around the set. Now, I'm just like a sponge and I soak up all the wisdom that I can. It's really nice to be back on TV, and it's nice to be cast as someone my own age—which never happens. I'm just very happy to be doing this."
Stream Only Murders in the Building on Hulu starting Tuesday, August 31.