By Zach Johnson
It was quite a paw-ty at the world premiere of Twentieth Century Studios' The Call of the Wild, hosted Thursday night at the El Capitan Theatre in Hollywood. The film's stars Harrison Ford (John Thornton), Omary Sy (Perrault), Karen Gillan (Mercedes), Cara Gee (Francoise), Michael Horse (Edenshaw), Colin Woodell (Charles), Terry Notary (Live Action Reference Performance of Buck), and Adam Fergus (James) walked the red carpet alongside director Chris Sanders, screenwriter/executive producer Michael Green, and more of the talented people who brought Jack London's classic novel to life.
Ford, who first read The Call of the Wild as a teenager, called it a "pleasure" to star in the film adaptation. "I love the work: the problem-solving, the collaboration, the investment in storytelling," said Ford, who signed autographs and took pictures with D23 Gold and Gold Family Members at the event. "I'm proud and happy to be part of this."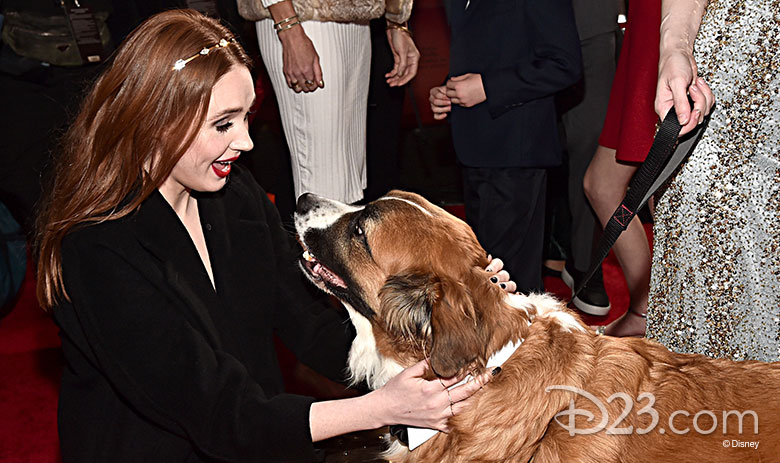 The actor added that he identified a lot with his character, who finds companionship with a dog named Buck in the 1890s. "I was interested in the development of the story that showed Thornton's history to the audience, that allowed the audience to experience the value that Buck brought to Thornton's life—and the courage that he gained in the context of their relationship, which allowed him to face issues in his life that he'd run away from," Ford explained. "As Buck is finding his destiny, Thornton is finding himself."
Like Ford, Green said he grew up loving the American classic and was excited to introduce it to a new generation. "It's a weighty thing to bring a book this looming to the screen, but I am a fan of this book; this book meant a lot to me," Green said. "My grandfather got me my first copy—that I still have on my shelf—when I was a kid. He gave it to my brother, actually, and I stole it! I used that copy when I was adapting this."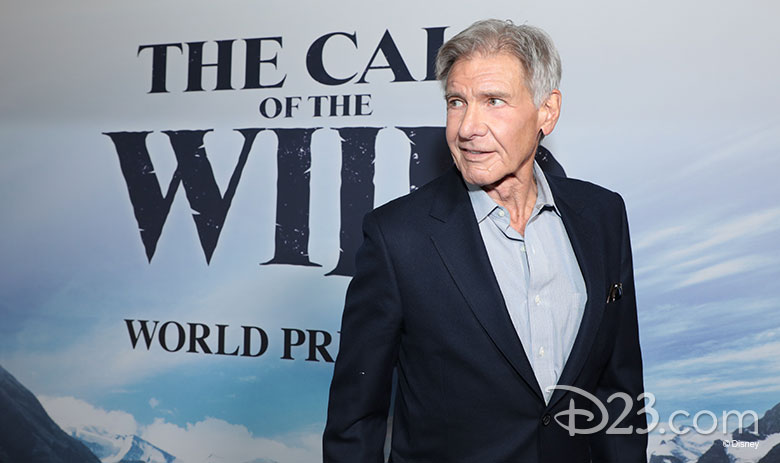 "We knew going into this that we wanted to do something that had never been done before, which was to tell Buck's story. We wanted Buck to be the main character of this film," Green continued. "But we wanted to give a human story along with it—not just so we could cast the most amazing actor of all time, Harrison Ford, but to tell a tale of two souls finding each other in the most impossible and the most beautiful place on earth. And fate brought these two together to heal in ways that they didn't know they needed."
Buck and Thornton's relationship aside, Ford said the film contains another important—albeit more subtle—message. "Nature doesn't need people; people need nature. We are not above nature. We're part of nature," he said. "When we start to behave with a full understanding of that, then we can begin to understand the world in a different way."
The Call of the Wild opens in theaters February 21, 2020.
To see more pictures from the premiere, flip through the gallery below: