By Zach Johnson
From the outset, Marissa Jo Cerar knew how she wanted to depict the life and death of Emmett Till through his mother's point of view. Premiering Thursday, January 6, at 8 p.m. ET/PT and airing over three consecutive weeks, ABC's six-episode series Women of the Movement is based on the true story of Mamie Till-Mobley, who in 1955 risked her life to find justice after her son was brutally murdered in the Jim Crow South. Women of the Movement creator, showrunner and executive producer Cerar says the "limited knowledge" about what really happened to Emmett—and what his mother endured—inspired her to develop the timely new series.
"We just had a picture of a smiling boy and then a brutalized boy," Cerar says. "We had all of these stories, rumors, myths, and I wanted to know: Who was he? It was really important to me that we did not begin the series with a dead body; I did not want to be that show. I wanted to begin with his birth, because I wanted the audience to see their brother, their cousin, their neighbor, their child's friend at school, their student, the little boy who walks into the corner store. That's who I wanted them to see. I didn't want them to see a victim in a body bag, because that's what we see too frequently in the news and true crime series. I wanted this to be a family drama that happens to be about a true crime."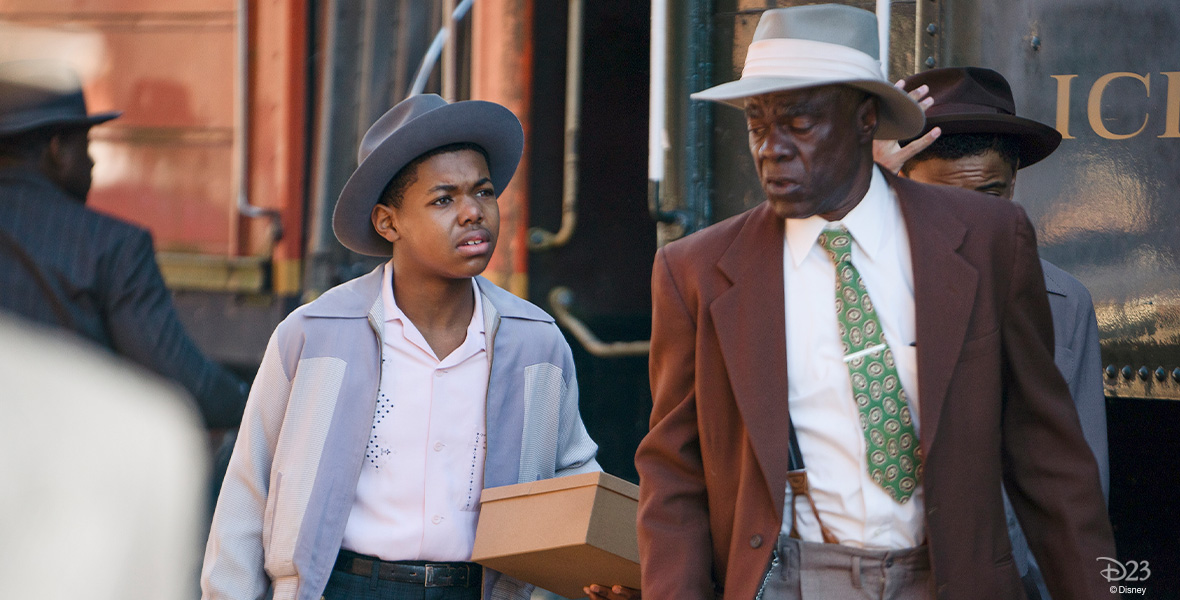 While visiting his relatives in Mississippi in 1955, 14-year-old Emmett went to a grocery store with his cousins, where he allegedly whistled at Carolyn Bryant. Her husband, Roy Bryant, and brother-in-law, J.W. Milam, later kidnapped, mutilated and murdered Emmett, dumping his body in the Tallahatchie River. The newspaper coverage and murder trial galvanized a generation of young Black people to join the Civil Rights Movement—spurred in large part by Mamie, who insisted on an open casket viewing of her only child, as she believed the entire nation needed to bear witness to this racially motivated act of violence.
Says Cerar, "I wanted to do as much research as I possibly could—watch every interview, read every transcript—to learn about who Emmett Till was and do my best to put that on the page and bring it to life, and then give it to our beloved [actor] Cedric Joe to interpret and show us the boy."
Joe, who plays Emmett, appreciated Cerar's thoughtful approach. "We get to see more of who Mamie and Emmett were as people and not just a story that we were told," he says, "so that was something big for me." Glynn Turman, who plays Emmett's great-uncle, Mose Wright, adds that the young actor did "a fantastic job" stepping into Emmett's shoes, joking, "You wouldn't know it, because he's got a mustache now, but he's an innocent soul."
Following her Tony® Award-winning performance as Tina Turner in Tina, Adrienne Warren gives an unflinching performance as Mamie in Women of the Movement. "There's so much responsibility in telling the stories of people who are [real], especially our ancestors, those who have passed on," Warren says. "And this history is our history. This history is my history. It is an honor to have the opportunity to tell their stories [and to it] in the best way I possibly can. For me, that means erasing myself from their narrative and putting them forward." Warren admits "a lot of research" went into preparing to play such an iconic figure in the civil rights movement. For any role, Warren's acting process involves "learning as much as you possibly can about the human being—not who people perceive them to be, but who they are—and presenting it in a way that is as truthful as possible as an actress."
Filming on location in Mississippi, where Emmett was lynched, also helped Warren and other cast members get into character. "There's something to be said about actually feeling the dirt they felt under our feet, seeing and being in some of the buildings they were in, feeling the ancestors with you, feeling the tension in the environment that is still there," says Warren. "Not much has changed since 1955. You can feel it. You can feel the gravity of that, which takes everything we are doing and elevates it in a way that makes this [series] so unbelievably important, because it's about education. This is about informing those who may not have known [about this story] so that we don't continue to perpetuate these cycles of hurting one another, of hurting young people, of hurting mothers, of hurting humanity. We are hurting each other, [because] we are not seeing each other for who we really are."
Many locals, in both Mississippi and Tennessee, worked as background actors, adding another layer of authenticity. "There are some scenes that have a lot of white folks in them," says Ray Fisher, who plays Gene Mobley, Mamie's husband. "Some of those people may be descendants of folks who may have been involved in… all of that contention." What surprised him, Fisher adds, is that everyone on set "understood that the story we are trying to tell is much bigger than any one of us—and, in fact, it might be bigger than all of us. I think it was really a rally, and that was a really inspiring thing to witness, because you don't know what you're going to get into when you're in the Deep South to tell a story that some people may not want told—and telling it in a way that some people may not want it told."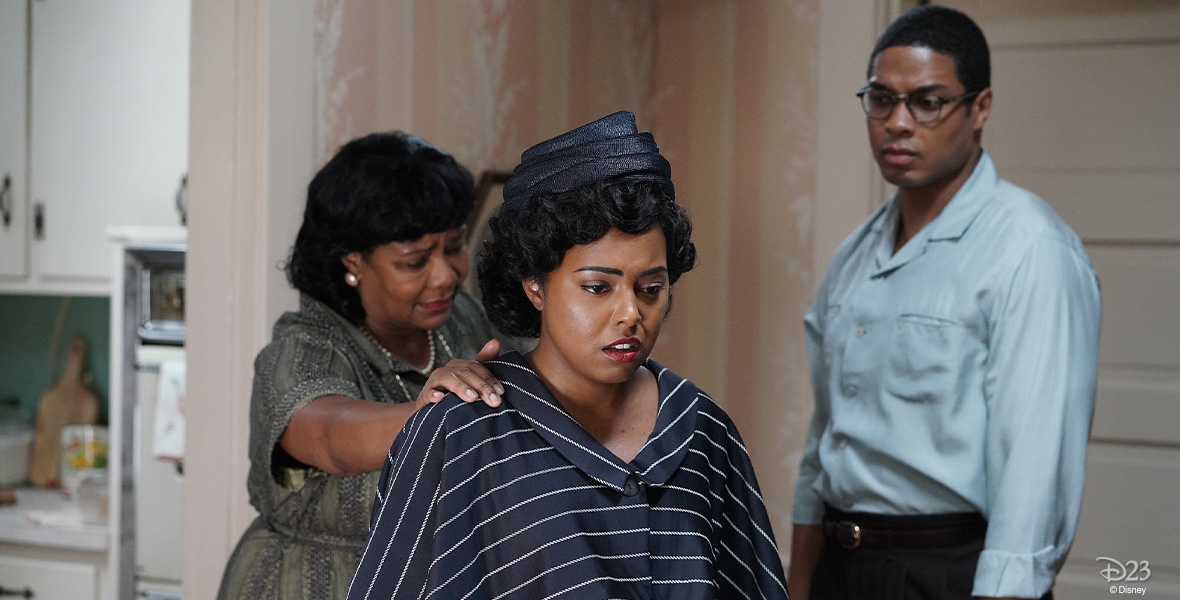 Because of the heavy subject matter depicted in Women of the Movement, the cast intentionally sought out ways to lighten the mood offscreen. "We were all in Mississippi, sharing a hotel together and having fun, trying to shake off the day's work," says Tonya Pinkins, who plays Mamie's mother, Alma Carthan. "We have to bring a lot of joy and laughter when you tell stories that go this dark and deep. You have to really find your joy when you're not telling the story." Warren, meanwhile, says she invited a friend to stay with her during the shoot in Mississippi, "so going home every day was like going home to family. There was dinner on the table for me, even if I already had dinner, and that was a blessing. It reaffirmed how important it is to make sure you have the right people around you. To be in this cast and to be surrounded by people who are just as passionate about telling this story made it that much easier for me to actually just show up, do my job and be as honest and as truthful and as deep as possible. Getting to the root of Mamie's pain and the root of her love—because her pain is all rooted in her love for her son—was the most important thing for me. And because of [everyone], I actually felt a lot of love all the time. So, I felt supported by every single person I worked with, as well as when I got home."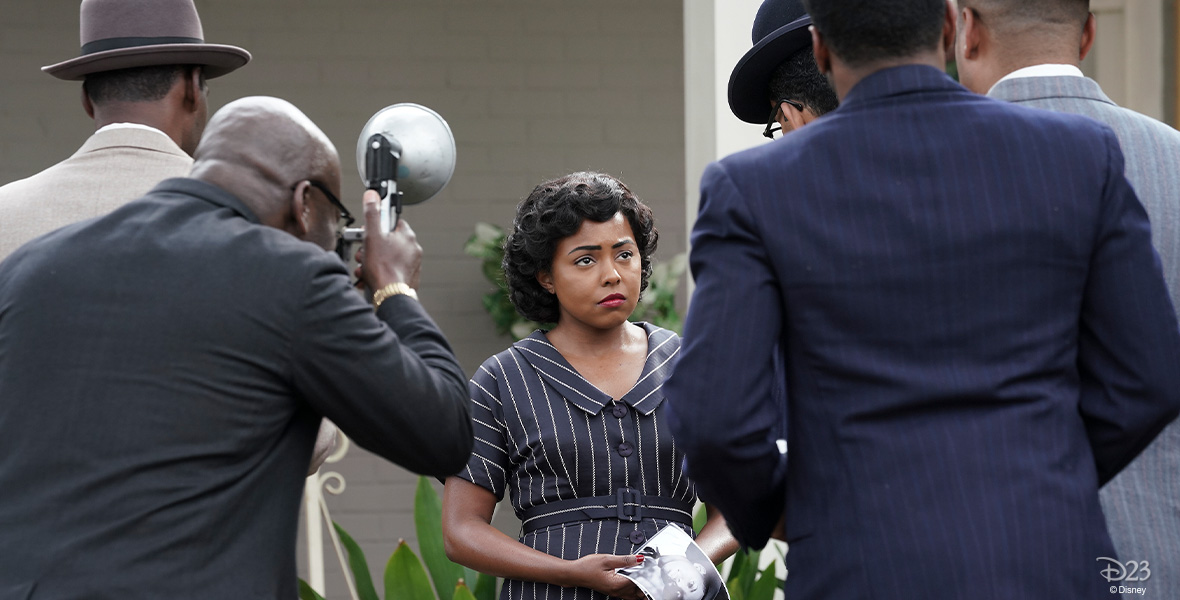 The cast also felt supported by those who knew the Tills. Emmet's cousin, Reverend Wheeler Parker Jr., served as a consultant alongside his wife, Dr. Marvel Parker, and Ollie Gordon and Christopher Benson. "Although the Emmett and Mamie Till story is not a pleasant story," says Rev. Wheeler, "it needs to be told over and over again just to remind us of American history, showing how far we've come and how much work we have to do."
Cerar relates it was "challenging" to tell the story in just six episodes. "It was very difficult to condense, summarize and contain the story, but I'm so proud that we were able to tell as much as we did," she says. "I'm so grateful there was no pressure for me to [cut certain scenes], like, 'Oh, we don't need to see the birth.' 'We don't need to hang out with the family.' 'We don't need to have dinner with them.' I could have started with Emmett getting kidnapped and showing what happens next. I never wanted to do that, but I also never received any pressure to do that. I'm so grateful to ABC and to Kapital Entertainment; they just really let me tell the story the way I felt it was supposed to be told—and that is humanity forward, family at the top. We have crime, but we come back to Mamie. We come back to Emmett. We come back to Mose. We come back to Alma. We come back to Gene. It always comes back to the family. I'm so grateful I was able to tell the family story, the love story—and that I didn't lose any of that to service more of the crime and the trial."