By Beth Deitchman
There are so many key moments chronicled in ESPN's acclaimed documentary The Last Dance: The time when 6-year-old Michael Jordan lost a backyard basketball game to his brother Larry and became determined to excel at the game… The game-winning shot Jordan scored for the University of North Carolina Tar Heels—as a freshman—a play that only hinted at the legendary professional career that was to come… The indignation felt by Jordan upon realizing the Chicago Bulls' plan to break up the champion team, making the 1997–98 season the end of an era and the "last dance" of the series' title. But for the documentary itself, there may be no more important date than June 26, 2018. That marked the first time Jordan sat down for an on-camera interview with The Last Dance's director, Jason Hehir, who knew that if the encounter didn't go well, the documentary would have ended then and there.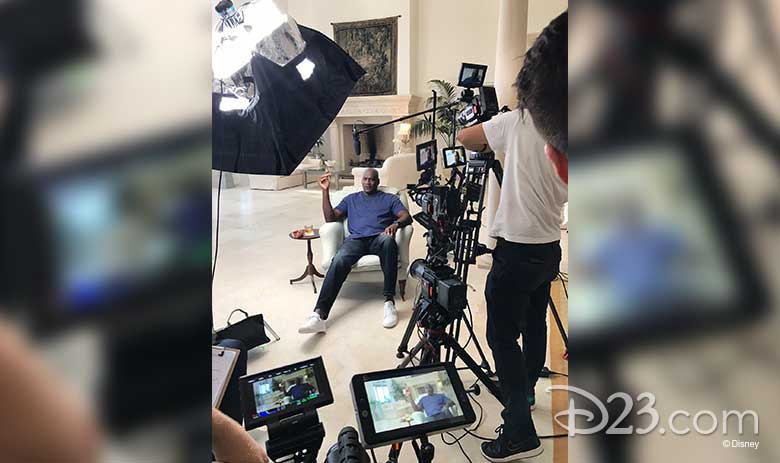 "I'll be honest—that's the most nervous I've ever been, certainly in this business and maybe ever," Hehir said during a recent digital conversation presented by the International Documentary Association. And Hehir stressed that his apprehension had nothing to do with being star-struck. "It was so crucial that that first interview go really, really well," he noted. "It wasn't enough to have [the interview] be a B+. It has to go really, really well because we desperately need that content from him for our editors to work and to do what they need to do."
Of course, the interview was overwhelmingly successful and would be the first of three Hehir would have with Jordan. These candid discussions are but one of the reasons why The Last Dance resonated so intensely with viewers—both basketball fans and non-fans alike—upon its April 19 premiere on ESPN. In addition to speaking with 106 different subjects over the course of creating the 10-part documentary series, Hehir and his team also had at their disposal a wealth of footage shot during the 1997–98 season. Knowing it would be the dynasty's last season together, Jordan and the Bulls agreed to let a film crew follow them throughout the season to document their quest for one more title. There was just one catch: No one would be able to use that footage unless and until gaining permission from Jordan himself.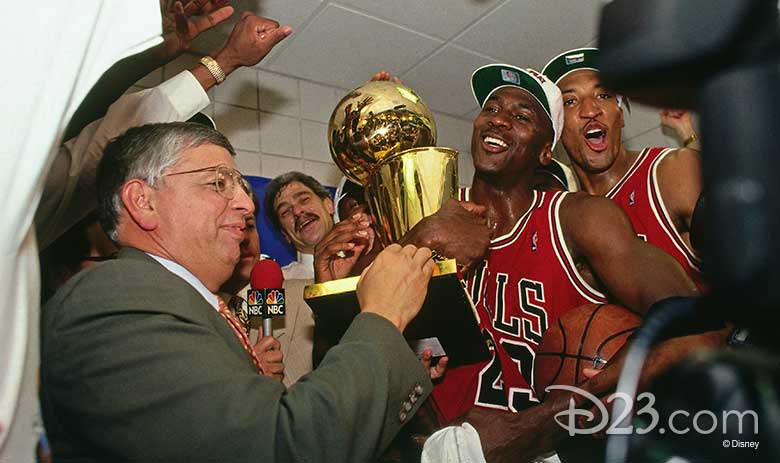 Over the years, many had explored the possibility of doing something with the approximately 10,000 hours of footage that was captured over the 1997–98 season, but it wasn't until 2016 that the stars aligned. Executive producer Mike Tollin explained that the documentary landscape had changed at that point and there was an increased appetite for long-form documentary content. He also had a compelling case for telling Jordan's story nearly 20 years after this memorable season, and he shared his passion for the project with the basketball legend himself. "My pitch was basically there are all these people who come into my office every day and have never seen you play—and it's time," Tollin said, and Jordan was intrigued. "I think he saw that this would be a multipart documentary event—that we would have a chance to really understand his motivation." The documentary would take a deep dive into the way Jordan treated his fellow players, which Tollin believes the athlete may have previously been somewhat reluctant to reveal, but that could now demonstrate his unwavering commitment to elevating their play, increasing their intensity and getting them up to the same level of play that he reached for every day.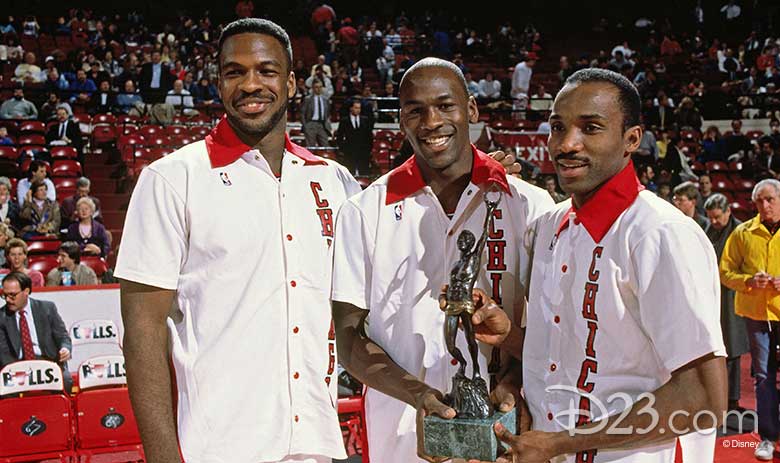 Before a single interview was filmed, producer Nina Krstic had to tackle the challenge that came with having so much material to work with. She noted, "It's not my job to get everything possible out there. It's my job to curate enough so that the editors are not overwhelmed with footage." Krstic and her associate producers created a huge database in which they logged everything, every important soundbite or play, and spent the first nine months of their time with The Last Dance making sure that everything they already had was searchable. "Obviously, once the edit starts it becomes its own beast and you need to start pulling new things in as stories develop; but being able to take that time up front and make sure that things are searchable was invaluable," she said.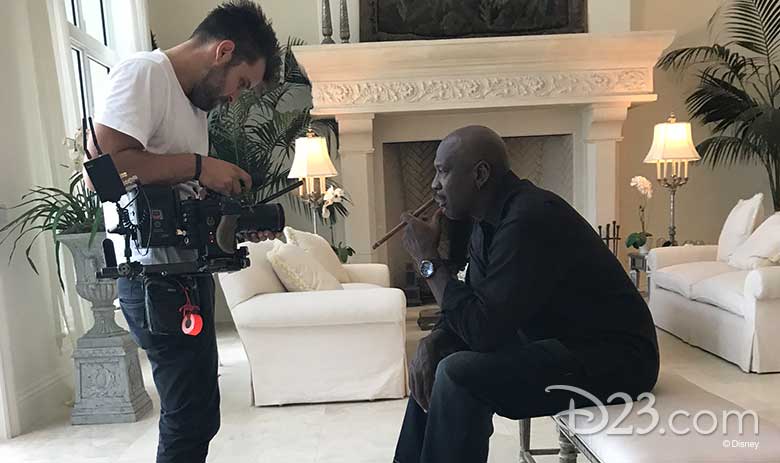 As he posed questions to Jordan, Hehir looked for new ways to engage the athlete, who remains among the most interviewed people on the planet. He would frequently hand Jordan an iPad on which Hehir would call up classic games, classic confrontations and accounts from Jordan's relatives and former teammates. Krstic believes this tactic drew responses from Jordan that felt both honest and fresh: "You can't control your reactions, and when memories come flooding back it's very natural and very real."
Over the course of its primetime run, The Last Dance transcended the genre of sports documentaries to deliver a cultural impact. Krstic noted that the producers worked very hard to engage diehard basketball fans who believed they knew the events of the 1997–98 season, as well as viewers with little knowledge of Michael Jordan beyond his iconic shoes. "Part of it came through a lot of team discussions and part of it came through who we decided to hire," she said.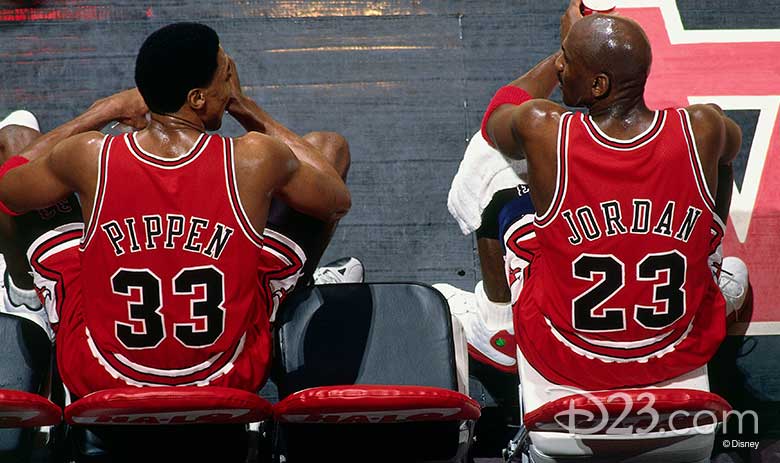 Hehir concurred. "We wanted to hire people who had fresh takes and fresh ideas and may know who Scottie Pippen is, but they don't know what the triangle offense is," he said. "They couldn't tell you a zone from a man-to-man, but they know who Michael Jordan is, how famous he is and why they may be interested in certain aspects in his life and of this story."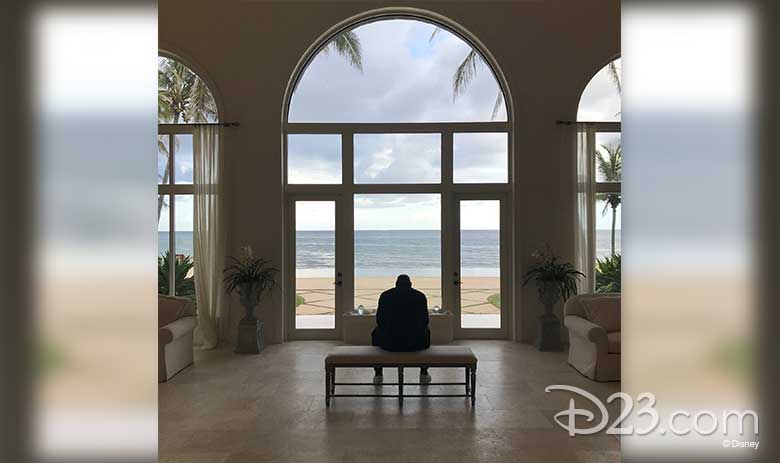 The Last Dance follows Jordan and the Bulls over a seminal season, but its themes are relatable to anyone, whether or not they have ever picked up a basketball—and that may be the secret to the documentary's success. "The common denominator with all of these guys is that at one point or another they were underdogs," Hehir shared. "What came across to me is that it's difficult for anyone—and that goes for LeBron [James], that goes for Bill Russell, that goes for Jerry West, that goes for Michael—that this is not just handed to you, that you're the best basketball player on the planet at the time and you just happen to win titles. [Jordan] was struggling to be the best from the time that he was not 21 years old, not 15 years old, but from the time that he wanted to beat his brother Larry in the backyard so bad that he was crying when he went inside when he was 6 years old. That, to me, is what I learned about [Jordan], that he is human just like the rest of us, but he had the perseverance to make himself as great as he is."
In case you missed The Last Dance in its premiere broadcast on ESPN—or to watch it again—visit ESPN.com now.