By Jocelyn Buhlman
While the Disney XD animated series Star Wars Rebels has come to an end, the impact of the show will doubtlessly continue long after the final credits roll. To celebrate the fan-favorite series, we talked with the actresses who lend their voices to two fan-favorite characters, Ashley Eckstein (Ahsoka Tano) and Vanessa Marshall (Hera Syndulla), about the mark their characters have made on audiences everywhere.
Ashoka Tano's story began back in 2008, when she appeared as one of the lead characters in the animated series Star Wars: The Clone Wars. Now in Star Wars Rebels, Ahsoka is a full-time rebel making waves across the galaxy, but her start as Anakin Skywalker's plucky padawan was no less impactful.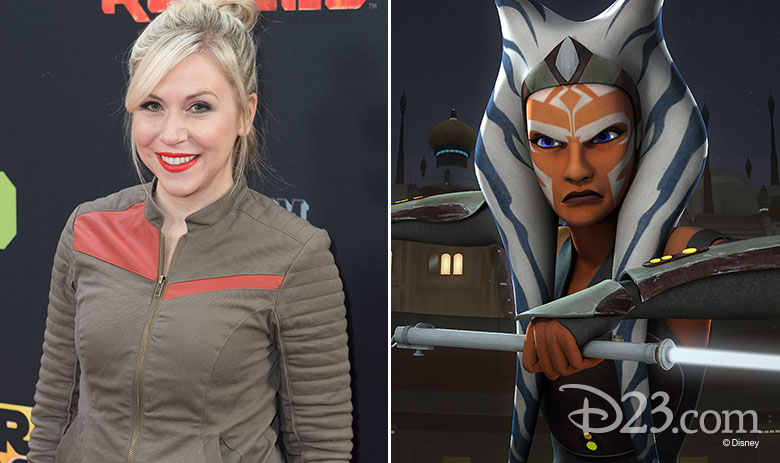 Eckstein explains, "Ahsoka was the first female Jedi who was a lead in the Star Wars universe." While we had seen our share of rebel princesses and noble senators, Ahsoka marked the first time that a leading lady was wielding a lightsaber. Fans across the galaxy took notice.
A lot of people could see themselves in Ahsoka. Eckstein tells us, "To have this 14-year-old-girl as the Padawan to Anakin Skywalker is literally groundbreaking. I don't take that for granted."
Once Star Wars: The Clone Wars ended, Ahsoka's story was left hanging: She chose to leave the Jedi Order, disillusioned and unsure of her next step. But that wasn't the end for her.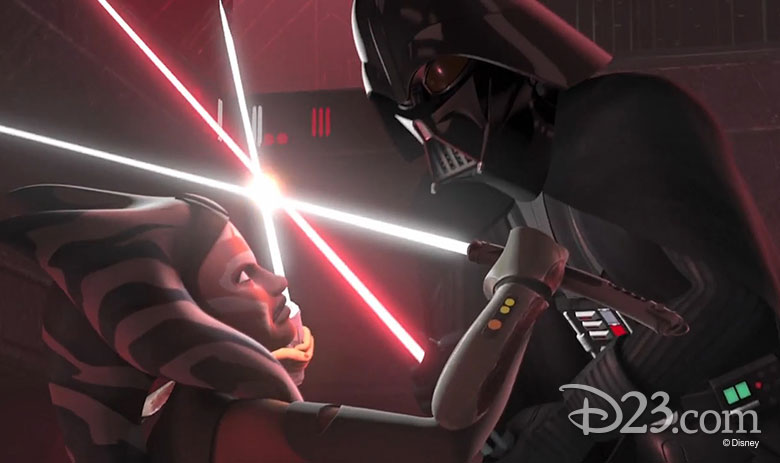 Appearing initially under the codename of "Fulcrum," Ahsoka Tano made a surprise return to the Star Wars animated universe in Star Wars Rebels, now taking a leadership position in the Rebel Alliance. Her fate at the end of Season 3 was last left unknown after facing off against her former master—Darth Vader himself.
Regardless of what happens next to Ahsoka, Eckstein makes one thing clear: Ahsoka is a hero. Eckstein says, "In my everyday life, I want to carry on the Ahsoka torch. Ashoka makes you a better person."
Marshall, voice of high-flying pilot and "Team Mom" Hera Syndulla, has similar feelings towards her own character. She says that she often catches herself asking, "What would Hera do?"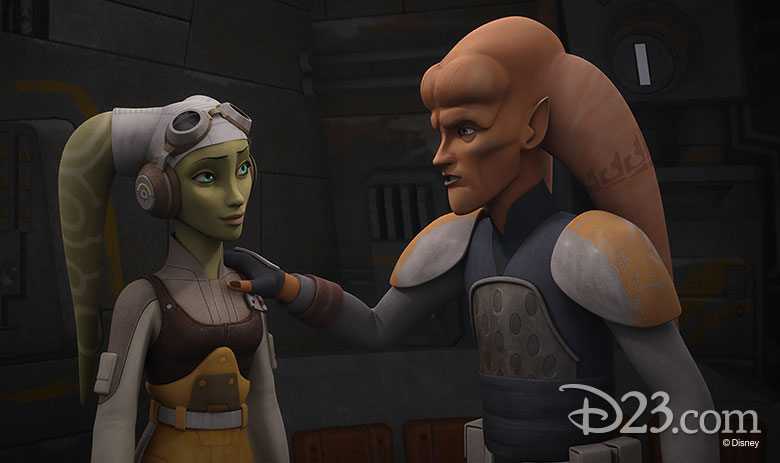 Daughter of Cham Syndulla, a resistance fighter on the planet Ryloth, Hera disagreed with her father's focus on Ryloth alone. Marshall describes, "She took to the air and left her family. She came to join the Rebel Alliance and put that cause ahead of everything, including her own life." Hera had a bigger world to save than just one planet.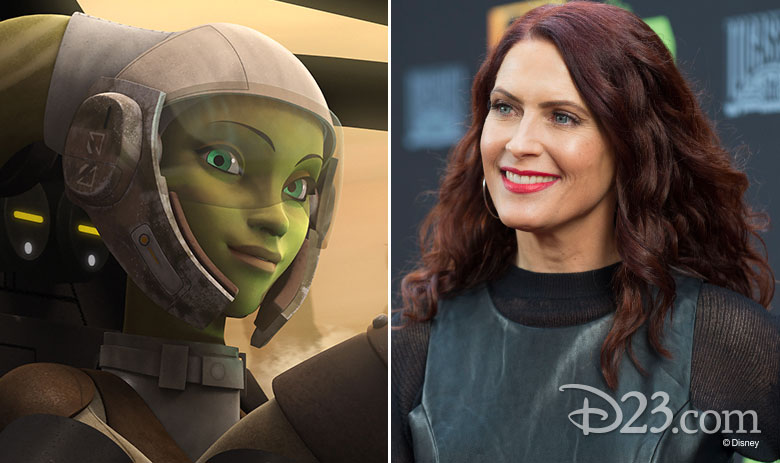 Marshall admires the spirit that drives Hera. She explains, "What I love about Hera is that she manages to be very nurturing and kind, and everything we would want in a mother figure, but she's also very fierce and strong, and her talents in the areas of fighting and flying are also very impressive. Not that those things are mutually exclusive, but I think that she has such an elegant combination of those things, that she makes a pretty powerful icon for young women to look up to. I think anyone can draw strength from her."
Both actresses express how much it means to them to play such strong, dedicated characters. Marshall has been a fan of Star Wars since the very first movie came out, and being a hero in the galaxy far, far away is something she once only dreamed of. "When the first movie came out, I saw it with my family in Colorado and it just changed my life," she explains, "It grabbed a hold of me, and that was that."
Eckstein shares a similar appreciation. "I have Disney in my DNA," she explains. Coming from a family who worked at Walt Disney World, and even working at the parks herself, Eckstein always knew there was a place for her in the Disney magic—she just had no idea how big of a place it would be. Playing a hero as dynamic and unforgettable as Ahsoka has a lasting impact on not just Star Wars, but her own life. "It's an honor that I never take lightly and I never take for granted," she explains.