By Zach Johnson
The Villain Kids have been enchanting millions of fans ever since Descendants debuted on Disney Channel in 2015. With the third installment in the hit franchise premiering Friday at 8 p.m., we spoke with Jennifer Rogers Doyle, Senior Vice President, Brand Development and Integrated Planning, Disney Channels Worldwide, to discover how to enhance your viewing experience when Mal (Dove Cameron), Evie (Sofia Carson), Carlos (Cameron Boyce) and Jay (Booboo Stewart) return to Isle of the Lost in Descendants 3 before a mysterious threat arises.
By creating custom content for multiple platforms, Rogers Doyle's team built on the success of the first two films while also appealing to new viewers. "In the case of Descendants 3," she says, "it was all about setting up this whodunit: 'Who's taking over Auradon? Is it Hades? Check. Is it Uma? Check. Is it Celia? Check. Oh, guess what? It's someone you don't even know yet. Check.'"
Three of those videos—Is It Uma?, Is It Hades? and Is it Celia?—have been viewed a combined 1.5 million times on YouTube since April. They followed a 10-minute special, Under The Sea: A Descendants Short Story, released in September 2018. Complementing the special teasers and shorts are digital clips, like Audrey's Royal Return, as well as behind-the-scenes videos from set.
 Expect more videos akin to Under the Sea: A Descendants Short Story in the months after Descendants 3's release. "This year, we have a video based on Hades (Cheyenne Jackson) and the girls," Rogers Doyle teases. "Then, later this year, we'll have a bigger, content-driven one."
Fans are obsessed with all things Descendants, and Disney Channel delivers on all fronts. Rogers Doyle says, "It's really about, 'How do we extend the story?'" So, without further ado, here's how they worked across The Walt Disney Company to do just that: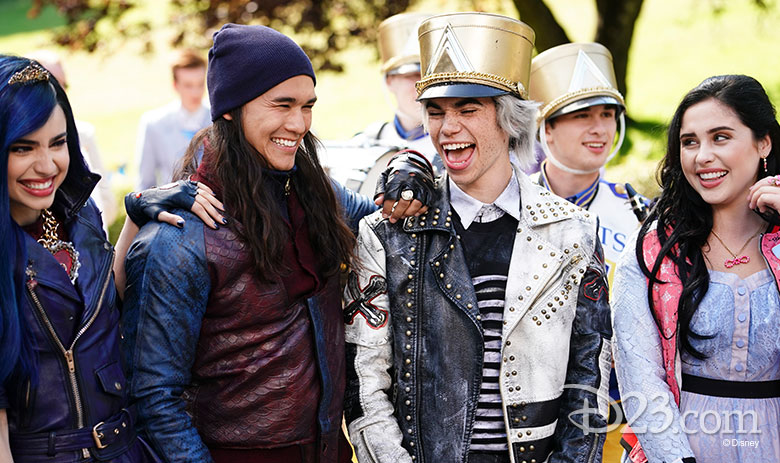 Cross-Media Networks
Director and executive producer Kenny Ortega joined stars Dove Cameron, Sofia Carson, Cheyenne Jackson and Booboo Stewart in the July 28 episode of ABC's Celebrity Family Feud, where they competed against the stars of American Housewife and won $10,000 on behalf of the Make-A-Wish® Foundation. Next up: Stewart, who played the werewolf Seth Clearwater in the Twilight saga, will host a Twilight movie marathon on Freeform in support of Descendants 3. "Our objective is to aggregate, then align and amplify all the content—to not just reach new viewers, but to appeal to the super-fan as well," Rogers Doyle explains. "Today it's so much harder to break through all the clutter, and in addition, there are so many different platforms."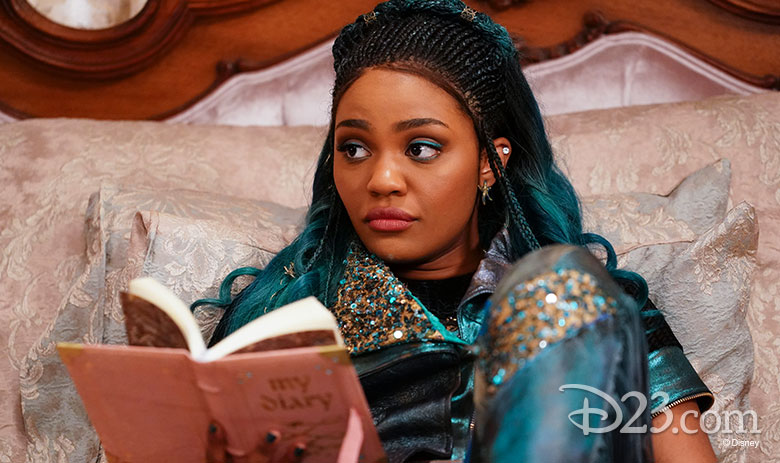 Consumer Products
Disney Consumer Products has arranged for the broadest nationwide retail placement and promotional support Disney Channel has ever had, including in-store fashion shows and exclusive content like unboxing videos for their in-store television monitors. Retail partners include Amazon, Barnes & Noble, Kohl's, Target, and Walmart. "We're lucky that our content creators work with us from the very inception of the story in terms of, 'How do we meet the consumer expectation of these extensions?'" Rogers Doyle says, noting that each retail partner has its own collection themed to the film. "It's all designed for their particular clientele," she continues. "When they can do that, it really speaks to the consumer and it gives them options."
Disney Stores across the country will also host a "DescenDANCE Party" Friday, August 2, at 3 p.m. The party will recur every Saturday in August at 3 p.m., where Descendants 3 characters will appear onscreen and you will learn moves from the new song "Good to Be Bad."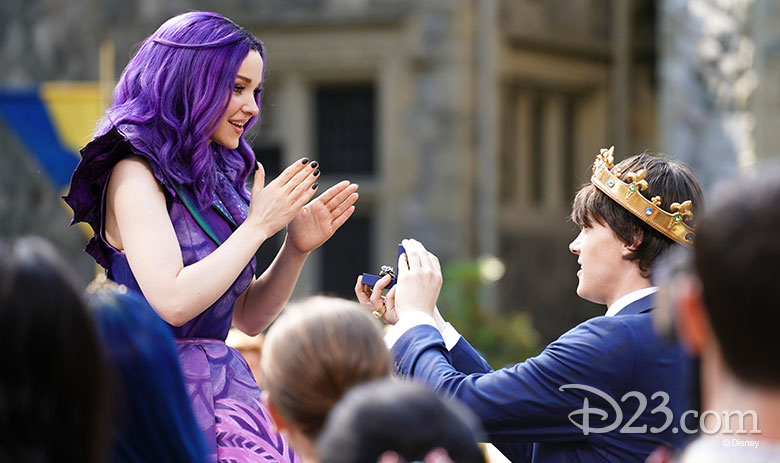 Disney Parks & Resorts
In addition to seeing Descendants messages on billboards, posters, trams and more, fans visiting Disney Cruise Lines, Disney Stores and Disney Parks and Resorts will soon be able to participate in DescenDANCE, a nightly music, dance and video-based experience from the mind of Eric Covert, Vice President, Partnership Marketing and Creative, Disney Channels Worldwide.
"Eric and his team have done an incredible job integrating a DescenDANCE dance party. It's basically a 20-minute dance party and then it has an interactive feature, so the kids 'come to life' in magic mirrors," Rogers Doyle explains. "It started out as an idea for Disney California Adventure Park; they were going to do it during Halloween. Then it expanded to Walt Disney World and to Disney Springs. Now it'll be on the Disney Cruise Lines and in Disney Stores. It's an example of people at this company really, deeply understanding the content. They understand how it can be meaningful to their customers and that Eric and other people on my team can integrate it."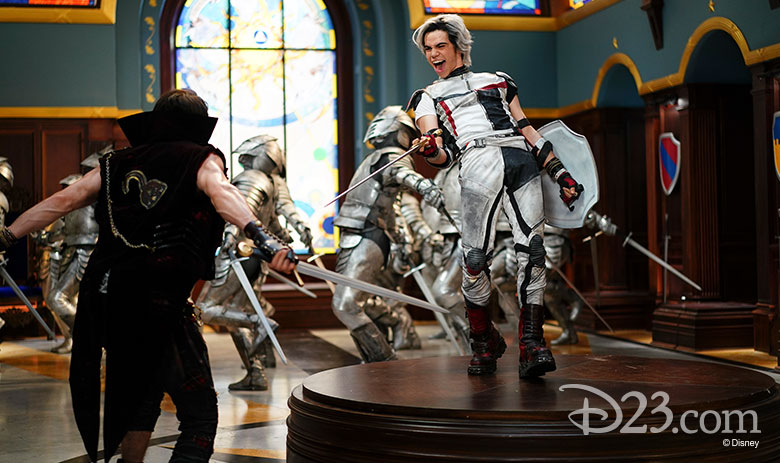 Short Form
Music videos from the first two Descendants films have been viewed over 2.5 billion times on DisneyMusicVEVO, and both soundtracks reached No. 1 on the iTunes and Billboard soundtrack charts. The lead music video from the third installment, "Good to Be Bad," has been viewed over 23 million times since it premiered in May. Musical integrations called "CARscendants" are popular, as are behind-the-scenes videos and original, character-focused content. "The one thing we brought to Kids TV, which we just get better and better at, is this idea of extending music videos," Rogers Doyle explains. "Within that music video and the content surrounding it, you get an extended story that tells you something you didn't already know about the world."
Descendants 3 premieres Friday, August 2, at 8 p.m. on Disney Channel and DisneyNOW.