By Zach Johnson
Here's a novel idea: You can experience One Day at Disney in two formats… separately or simultaneously! As Disney Legend Robin Roberts helped to announce at D23 Expo 2019, One Day at Disney is a collaboration between Disney Publishing Worldwide and Disney+, highlighting the people who bring to life Disney's most beloved stories. Today, Disney Publishing Worldwide releases a 224-page coffee table book, written by Bruce Steele, and Disney+ premieres a 52-episode documentary series, starting with a feature-length film.
On an "ordinary" Thursday in February, photographers and videographers around the world captured images of cast members and employees who drive creativity and innovation across The Walt Disney Company—people who opened up their cubicles, dressing rooms, kitchens, labs, TV studios, workshops, and more to share their stories.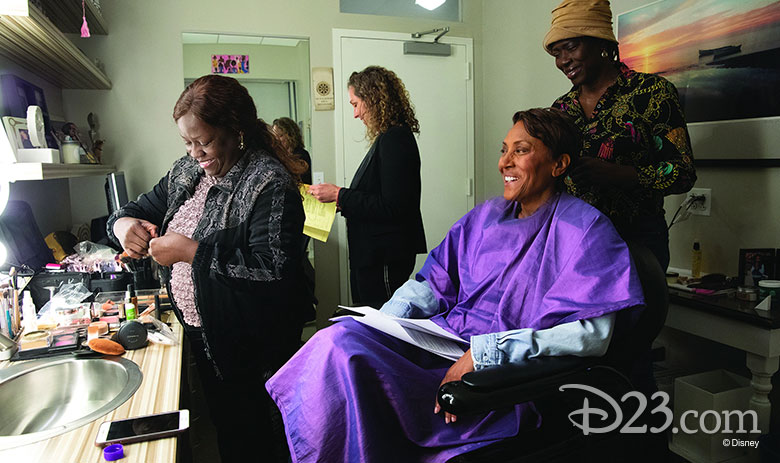 The documentary is narrated by Emmy® Award-winning actor Sterling K. Brown, who voices Gen. Mattias in Walt Disney Animation Studios' Frozen 2. The film profiles Eric Baker, creative director, Walt Disney Imagineering; Ashley Girdich, technical program manager, Research & Development, Walt Disney Imagineering; Eric Goldberg, animator and director, Walt Disney Animation Studios; Mark Gonzalez, steam locomotive engineer, Disneyland; Roberts, co-anchor, Good Morning America; Grace Lee, senior illustration manager, Disney Publishing Worldwide; Zamavus "Zama" Magudulela, Rafiki in The Lion King (Madrid); Ryan Meinerding, head of visual development, Marvel Studios; Dr. Natalie Mylniczenko, veterinarian, Disney's Animals, Science and Environment; and Jerome Ranft, sculptor, Pixar Animation Studios. In the book, their stories are further explored with compelling interviews and large, full-color photographs.
New One Day at Disney shorts will premiere on December 6, 13, 20, and 27, with dozens more to follow in 2020. After you get a glimpse at the subject's daily lives through watching the documentary shorts, you'll find even more fun details about each person via the collectible book. For example, Roberts reveals in the book that her favorite Disney attraction is the monorail at Walt Disney World, while Girdich and Lee name Beauty and the Beast (1991) as their favorite Disney film. (Lucky for them, the animated classic is streaming on Disney+—and so is the 2017 live-action adaptation!)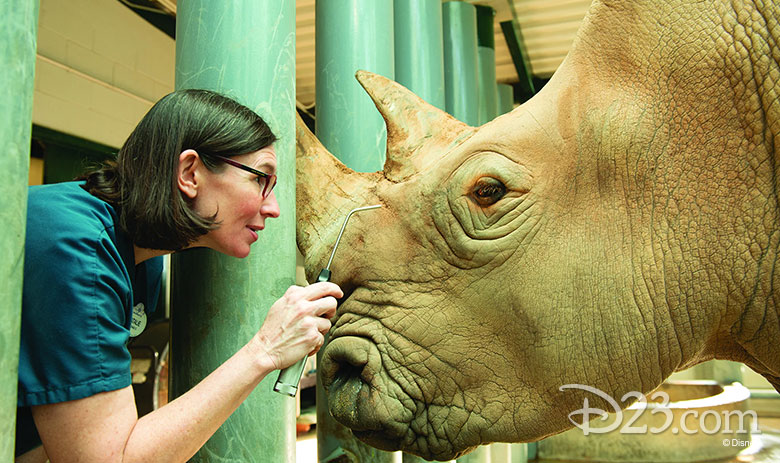 Before all of the One Day at Disney shorts are available to stream, you can learn more about each subject on every page. You'll see familiar faces, like actress Sofia Wylie from Disney+'s High School Musical: The Musical: The Series, and meet new people, like Juan Estrella, a security guard at The Walt Disney Studios in Burbank, California. If you're inspired by the short highlighting Maxine Shepard, production designer on ABC's black-ish, she shares her journey and her work philosophy on pages 162 and 163. And if you're moved after reading the story of Katie Whetsell, a principal actor in Finding Nemo—The Musical at Disney's Animal Kingdom, you'll cry happy tears during her short. Because whether you choose to read or watch these stories individually or in tandem, One Day at Disney invites you to see their magic at work—and in a new light.
One Day at Disney book signings events will take place across the U.S. throughout December, with Steele and a number of special guests. Click here to get all the details.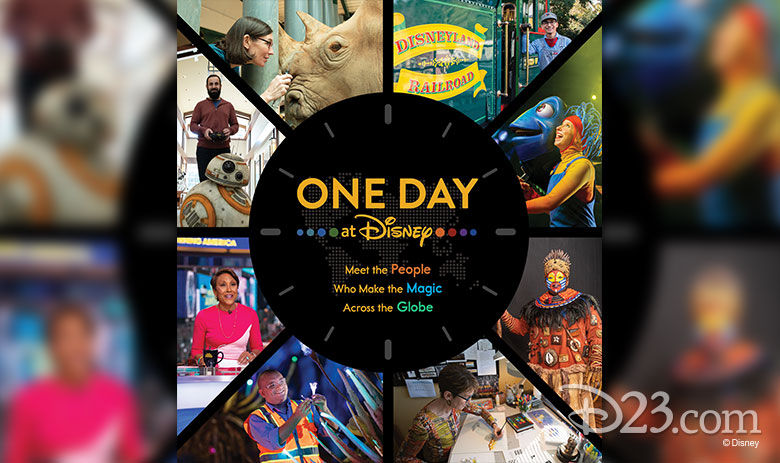 Want more Disney+ news? Click here to stay up-to-date with what's streaming!