By Zach Johnson
Who knew so much could change in just one year?
After two groundbreaking seasons, the final eight episodes of Love, Victor will stream on Hulu and Disney+ starting Wednesday, June 15, bringing an emotional and open-ended close to Victor's coming out story. Season three will find him embarking on a journey of self-discovery, figuring out who he wants to be with and who he wants to be.
"We felt really lucky to know that this was our final season," executive producer Elizabeth Berger tells D23. "It allowed us the space to craft everyone's final journeys and everyone's endings very carefully to give the characters the wrap-ups they deserved—to really end things on our terms. They all end in a really satisfying place. It's emotional and sad that it's over, but we feel really, really good about how it ends."
Echoing that sentiment, executive producer Isaac Aptaker adds, "We wanted to give it the right amount of closure, so it feels like the story reaches its end and the audience feels satisfied with where the characters end up. But their futures—and the whole world, really—is ahead of this group, so you want it to feel open to possibility as well."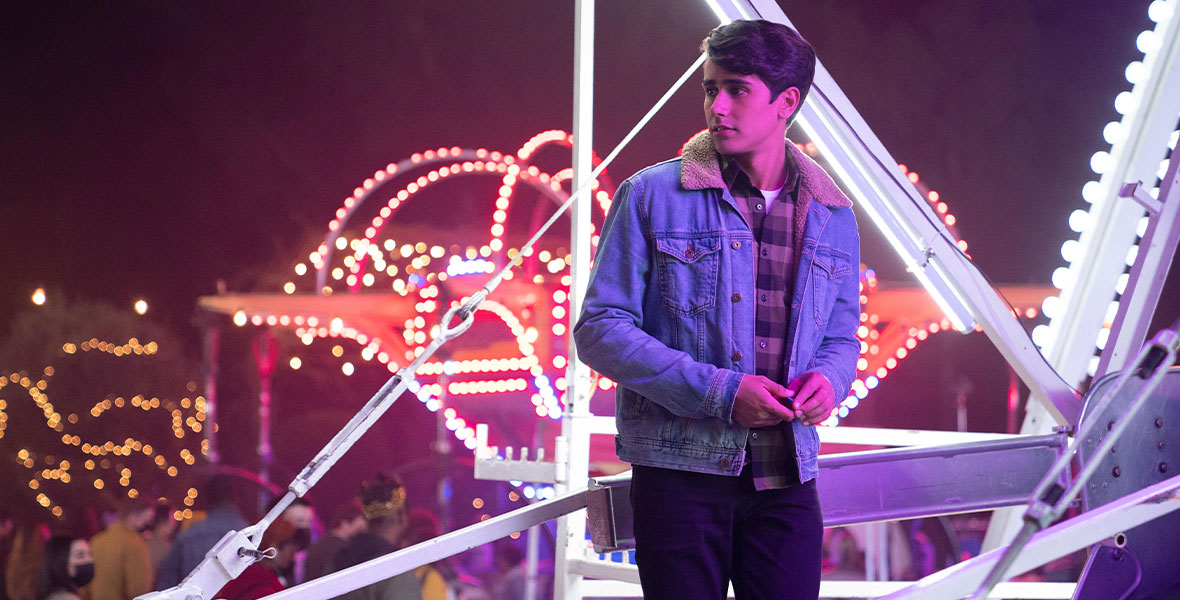 Love, Victor is a passion project for Aptaker and Berger, who wrote the screenplay for Love, Simon (2018), which inspired the series. (The film itself is an adaptation of Simon vs. The Homo Sapiens Agenda, the acclaimed young adult novel by Becky Albertalli.) Seeing how Victor's story has resonated with viewers of all ages has been especially meaningful. "When we started in this world with the movie, it was because we found out that there had never been a studio movie about an LGBTQ+ character front and center as the lead," Aptaker recalls. "Love, Simon was the first, and Love, Victor continues that. It proves that these types of stories are not only commercially successful but greatly needed. Since Love, Victor came out three years ago, we're seeing more and more queer love stories and underrepresented teens getting their own television shows. If we're any small part of creating more of those types of stories, that is huge."
When season three picks up, it's been almost exactly a year since Victor and his family first arrived in Creekwood. "When the series began, he'd just moved from a small town where he'd really never had another gay person in his life," Berger says. "He did not yet know how to define himself. He didn't know how to talk about it with his parents. He didn't have any friends that were in this with him. By the time the series ends, we hope that people feel like Victor's in a drastically different place than where he began."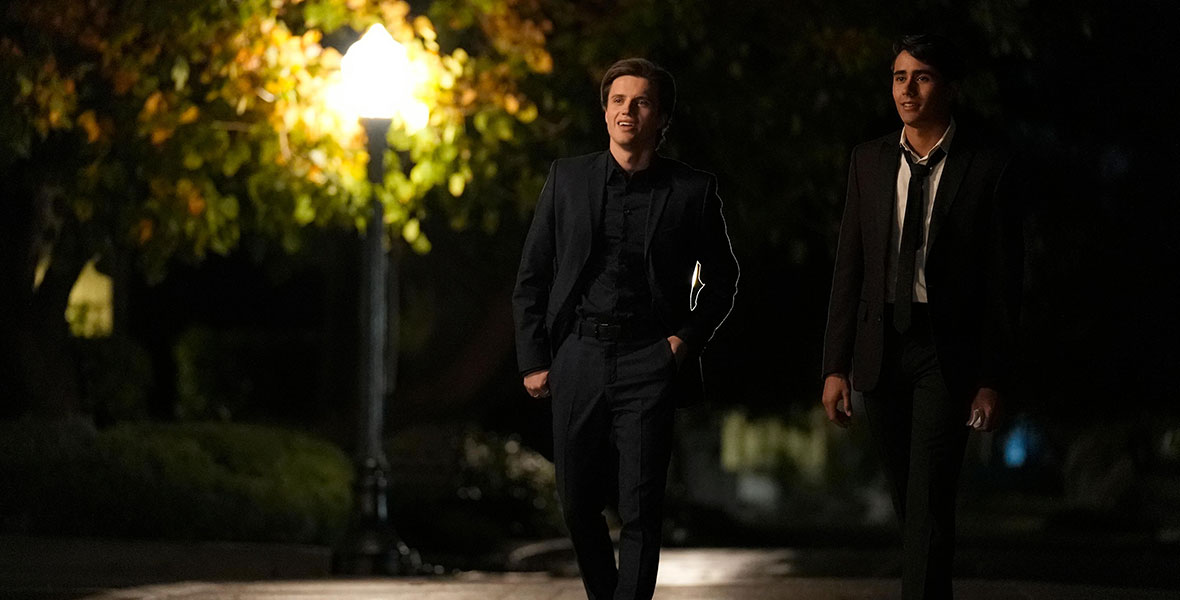 Don't worry! That's not a spoiler. In season two, Victor found himself in a love triangle, torn between Benji (George Sear) and Rahim (Anthony Keyvan). In the season finale, he turned up on one of their doorsteps. But whose? That question will be answered in the season three premiere. However, Sear says he's always considered Victor and Benji endgame. "They go through so much together," he says. "It'd be really devastating if at the end of it all, they're like, 'Actually… see you later.' I'd always hoped they end up together." Still, circumstances will tear them apart and force Victor to consider other options. "Sometimes you can get wrapped up in love and just go with the flow," says Cimino. "But now, Victor's not doing things out of naivety or from the kindness of his heart. He's doing it out of experience, which is a more powerful place to come from."
Central to the series is Victor's friendship with Felix (Anthony Turpel), and their bond will only grow even deeper in the final season. "If you go back all the way to the first episode, Felix jumped at the chance to be the new kid's friend," Turpel tells D23. "They've experienced so much together and grown together over these last three seasons, so they definitely have become closer and stronger. They've been there for each other, and they understand each other more. They're like each other's safety net."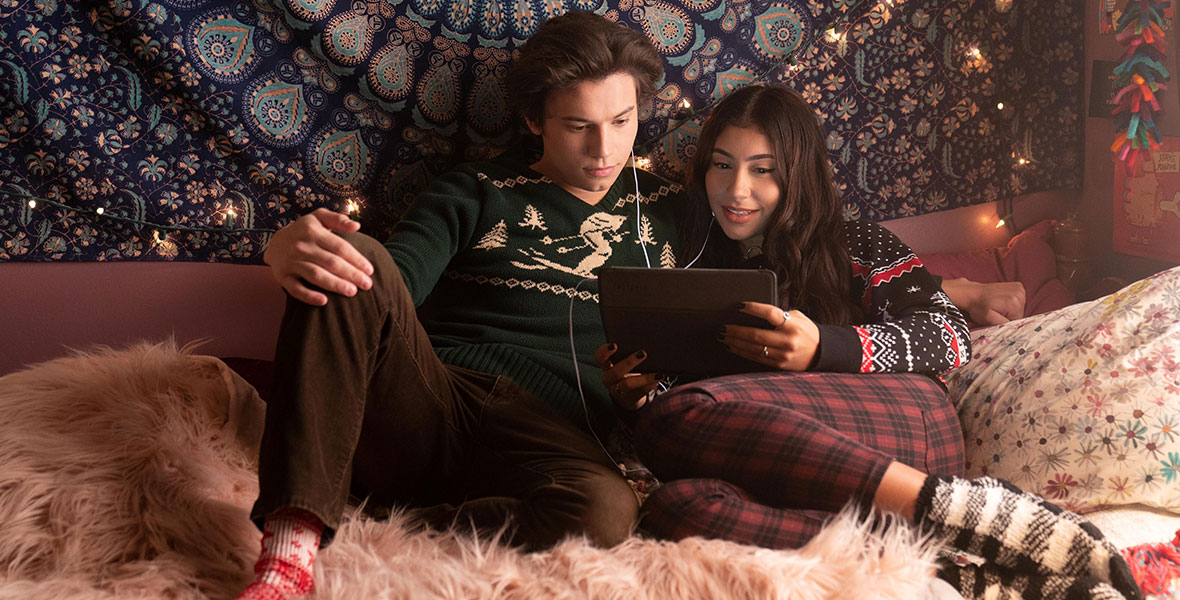 Felix can certainly use the support, given the delicate situation with his mother (Betsy Brandt) amid her mental health struggles. And if Victor is around, his sister, Pilar (Isabella Ferreira) is more than happy to spend time with Felix… just don't tell her parents (James Martinez and Ana Ortiz). "It's very relatable, especially in Latinx households, for the father figure to be extremely overprotective," Ferreira says. "In my case, it was my mother. I feel like there's always a double standard, especially when it comes to brothers and sisters and allowing boys to do things that the girls can't. I'm excited for that to play out this season and for viewers to see that and equally relate."
Meanwhile, Felix's ex-girlfriend, Lake (Bebe Wood), is trying to make sense of her strong and sudden feelings for Lucy (Ava Capri). "I don't want to discredit Felix and Lake's relationship at all, because Lake wouldn't be the woman she is without that relationship," Wood says. "I think that relationship taught her a lot about self-acceptance and self-love and not caring about what other people think. But after that relationship finished, she has accepted herself enough to embrace who she is fully. Now, she can explore certain things that I don't think she would have explored beforehand. Her relationship with Lucy is really fun. Of course, she has her doubts at certain points in season three, but it was fun to just play Lake in love—and not Lake in love…. and worrying about what people are going to think. I like that element of their dynamic, and I think they empower each other to be the truest forms of themselves."
Capri adds, "There's something so organic about them. I love that we get to see their whole origin, because we pick up right at the end of season two. Something aligned where they had this unexpected spark the night of Mia's dad's wedding, and that will flow into more. It will kept growing. They keep being brave and following their hearts."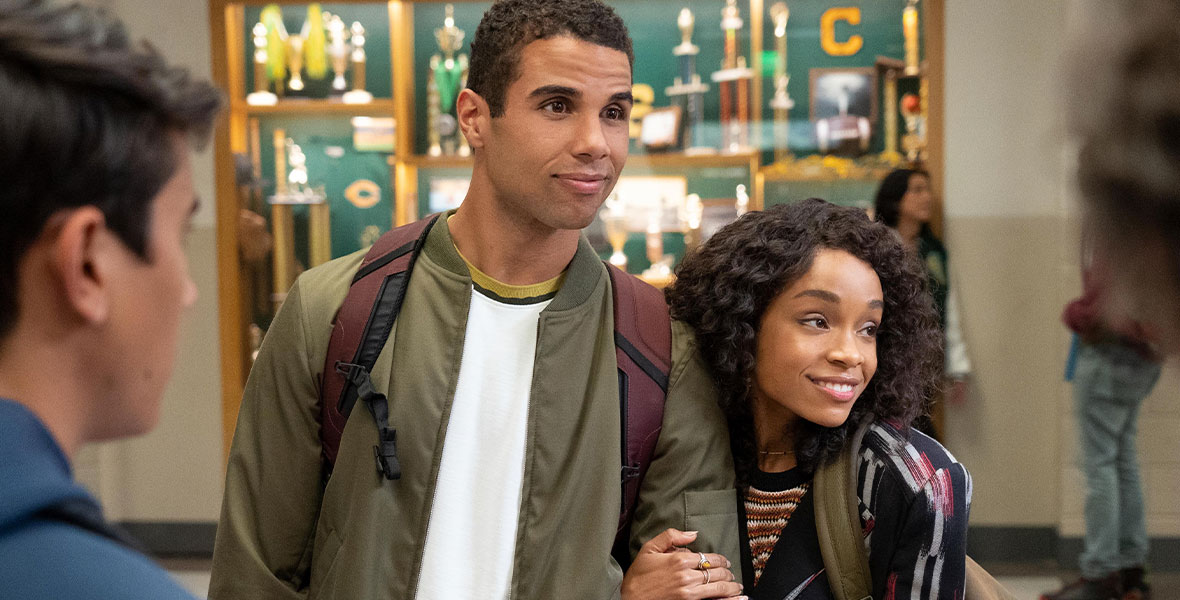 Speaking of Mia (Rachel Hilson), she's spinning after her dad (Mekhi Phifer) proposed they move to Palo Alto. So, she seeks out her estranged mother (Tracie Thoms) in the hopes it'll help her stay in Creekwood. Even if Mia can't always count on her parents, she can always turn to her boyfriend, Andrew (Mason Gooding). "Andrew and Mia are soulmates," Hilson says. "They have a shorthand, a history. They're each other's rocks."
As for Rahim? "Let's just say Victor and Rahim's relationship takes a turn," Keyvan says.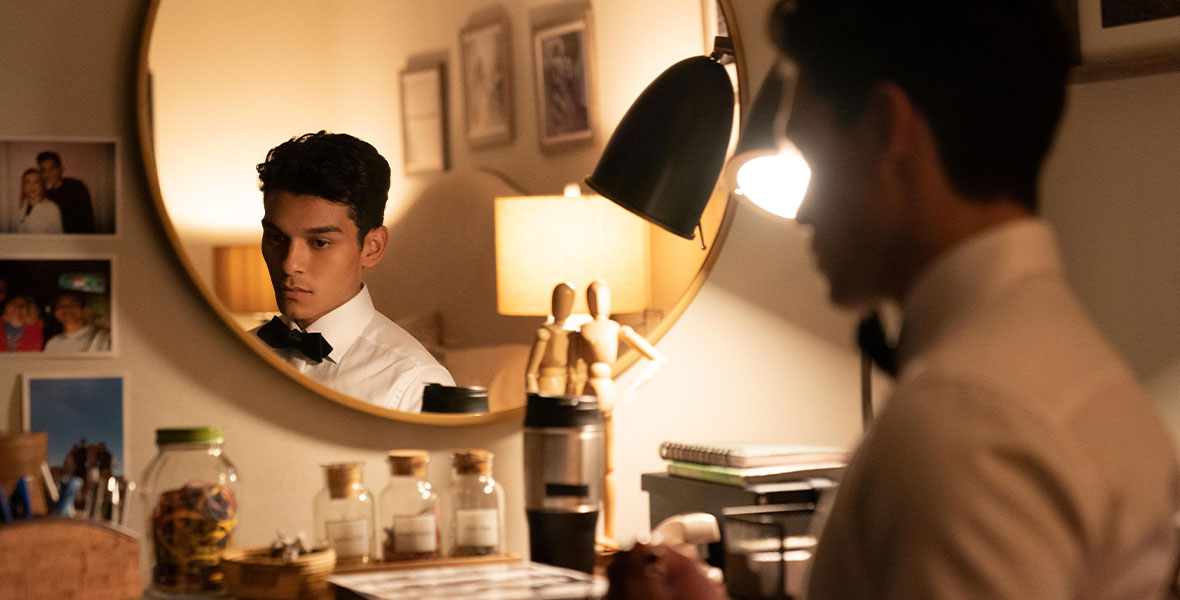 Looking ahead, Hilson is excited by the prospect of future generations discovering the heartwarming story of Love, Victor on Hulu and Disney+. "People of all ages have connected with this show. That's really special," she says. "I just hope that continues."
For now, though, it's time to say goodbye. Doing so is easier said than done, of course, and Cimino is having a hard time letting go. "This show really changed my life in so many ways," the actor tells D23. "It's had such a huge impact on my life. I'm going always cherish this series as 'the start,' and it was such a beautiful start for me."