By Zach Johnson
You may know Cassian Andor's fate, but you don't know his past.
That will change when Lucasfilm's highly anticipated series Andor launches Wednesday, September 21, with a three-episode premiere, exclusively on Disney+. Diego Luna reprises his role as Cassian Andor, who was introduced in the 2016 film Rogue One: A Star Wars Story, in a story set against a backdrop of political intrigue and rising rebellion. Created by showrunner Tony Gilroy (who wrote five of the 12 episodes), Andorexplores a new perspective from the Star Wars galaxy, in which Cassian will discover how to make a difference and, ultimately, become a rebel hero.
"Everything that made sense as you watched the film is going to be challenged," Luna promises. "I know where [his arc] ends, so I can be creative about how to get there. I think it triggers a different part of your creativity when you start backwards."
The idea of working backwards didn't faze Gilroy, who says, "We're all living in a prequel. We're all going to die!" In shaping Cassian's arc, he wanted the narrative journey to feel compelling and complete. To achieve that, the series reintroduces Cassian at an especially low point in his life, five years prior to the events depicted in Rogue One, at a time when the Empire was consolidating its power across the galaxy.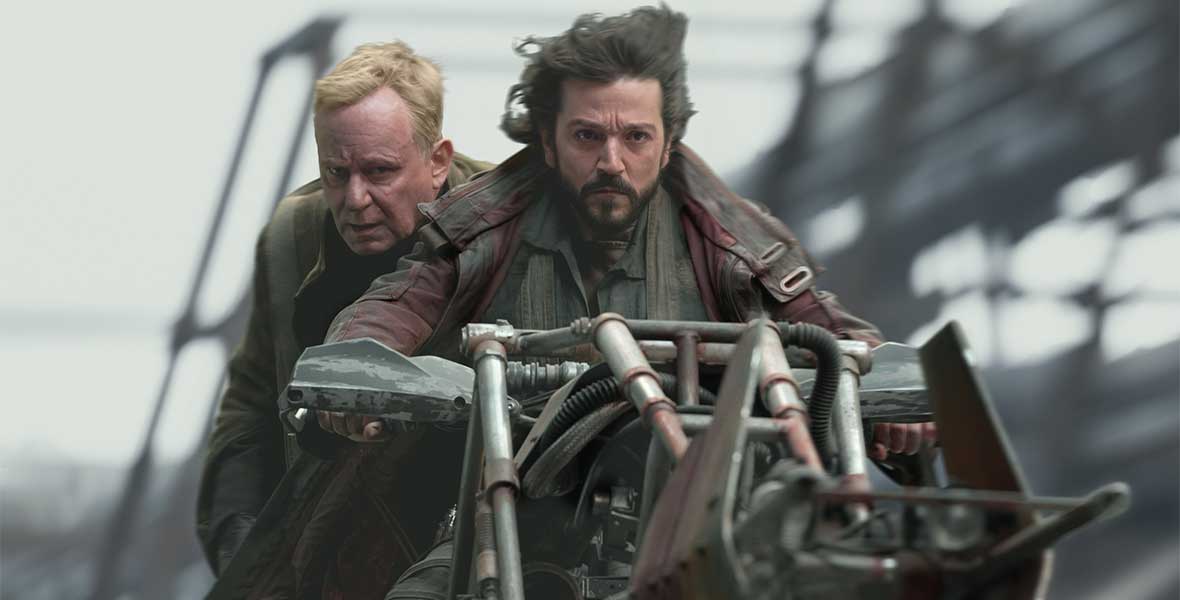 "There are touchpoints in Rogue One—there are snapshots for every character, little moments of truth, that go back to who they were," Gilroy says. "Cassian had been fighting in the revolution since he was 6 years old, and at end of the film, he says, 'My God, if we don't go out and make this final effort, then everything I've done—all of the horrible things I've done for the Rebellion—will have been for naught. It'll have been useless.' So, we know there's a very dark period, and we've seen his behavior all the way through that. There were tiny navigational points, so I started to build from those."
In spite of its name, Andor isn't just about Cassian's journey. In fact, the live-action series will introduce several new characters, including Luthen Rael (Stellan Skarsgård), Bix Caleen (Adria Arjona), Dedra Meero (Denise Gough), Syril Karn (Kyle Soller), Maarva Andor (Fiona Shaw), and Vel Sartha (Faye Marsay), and reintroduce characters such as Mon Mothma (Genevieve O'Reilly) and Saw Gerrera (Forest Whitaker). "I love that this story is about regular people," Luna says. "It's about you and me. It's about us." In fact, Luna adds, "It's unfair to call the show Andor, because this is about communities."