By Andie Hagemann
Jennifer Walters (Tatiana Maslany) is smashing courtroom opponents and breaking the fourth wall all while balancing her new Super Hero persona in Marvel Studios' new series She-Hulk: Attorney at Law. Debuting Thursday, August 18, exclusively on Disney+, the series centers around the single, 30-something attorney who happens to transform into a 6-foot-7-inch green hulk.
Following a serious car accident and her subsequent efforts to help her cousin, who happens to be none other than the Hulk, Bruce Banner (Mark Ruffalo), Jen is bestowed superpowers, which she begrudgingly must learn how to embrace with her cousin's help. Jen is obsessed with her work as a lawyer specializing in superhuman-oriented legal cases, and while she openly resents her new form and the attention associated with it, she also secretly loves it. "Jen has had her life planned out for her and has worked really hard to get to where she is as a lawyer," says Maslany. "To have this thing happen to her that sort of derails everything, it is a bit of an identity crisis."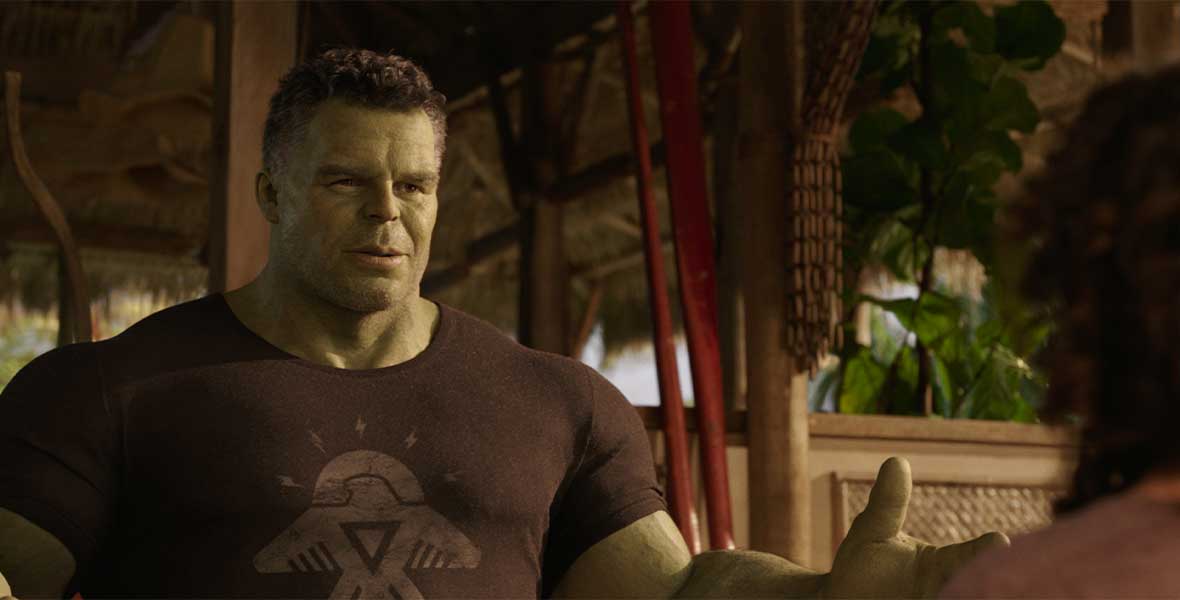 The nine-episode comedy series welcomes veterans of the Marvel Cinematic Universe, including Tim Roth as Emil Blonksy/Abomination and Benedict Wong as Wong, and also introduces Jameela Jamil as Titania; Josh Segarra as Augustus "Pug" Pugliese; Ginger Gonzaga as Nikki Ramos; Jon Bass as Todd, a bad date and new client; and Renée Elise Goldsberry as fellow attorney Mallory Book. She-Hulk: Attorney at Law is directed by Kat Coiro (Episodes 1-4, 8-9) and Anu Valia (Episodes 5-7), with Jessica Gao serving as head writer.
"What I find really compelling about the story is how, depending on who Jen presents as, she's treated very differently as She-Hulk than when she's Jen," says Maslany. "When she's Jen, there's a lot of having to affirm her intelligence and try to get respect, whereas when she is She-Hulk, there is this inherent awe inspired by her. I think Jen is really at odds with how she wants to be perceived"
Unlike Hulk , Jennifer maintains the same consciousness as she changes between Jennifer and She-Hulk. Gao adds, "So much of identity is not just about your perception of yourself, but also how the world receives you and how the world changes. As she changes physical forms, she can see in real time how people treat her differently and it completely changes the dynamics of every relationship she's in—coworkers, friends, and family."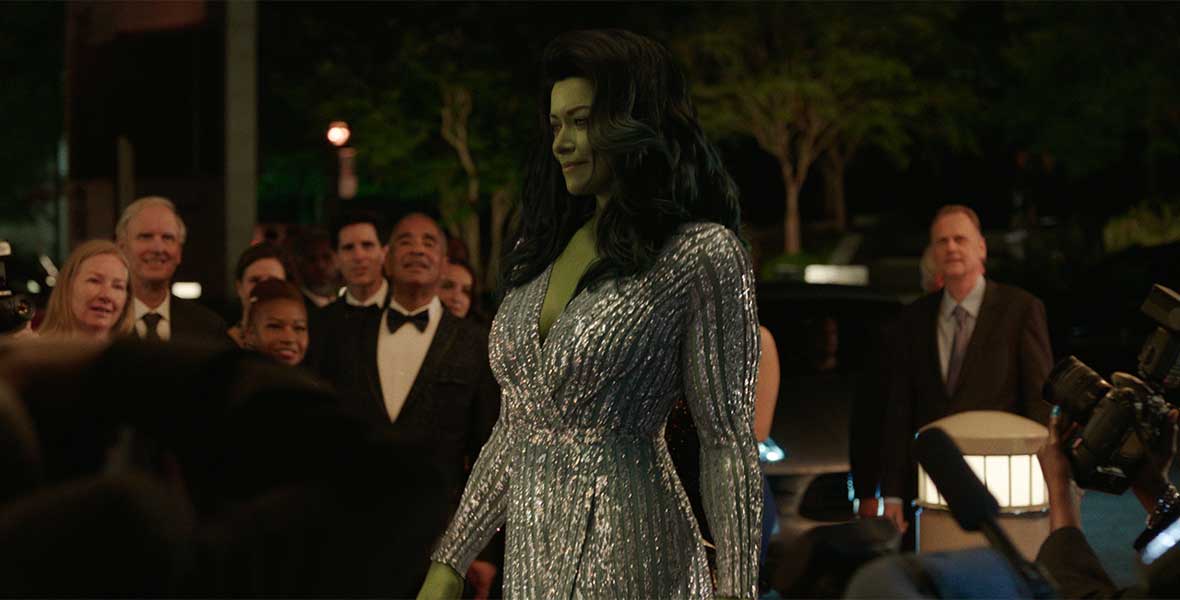 As Jennifer grapples with her She-Hulk identity, she breaks the fourth wall, taking control of her narrative. She-Hulk was breaking the fourth wall well before Deadpool and WandaVision in John Byrne's The Sensational She-Hulk comic series, so incorporating the asides into She-Hulk: Attorney at Law thrilled Gao.
"It was very tricky finding the balance, because if I had my way, [Jennifer would] be breaking the fourth wall every other sentence," says Gao. "The show is very meta and self-aware, in the same way that the Byrne run was very meta and self-aware. It is present in the show, but it's not overpowering."
Coiro adds, "Jessica really captured it amazingly in the show—the essence of that spirit."