By Adam Earnhart
Amid the delicious array of breakfast choices that help guests start their Disneyland Park day right, Executive Chef Jason Martin felt something was missing. "I always thought, why aren't there doughnuts on Main Street? We have a coffee shop. Why not doughnuts?"
Opportunity sat next to Sleeping Beauty Castle at the Main Street Coffee Cart, where the pastry case offerings were going mostly overlooked. But not any doughnut would suffice in this picture-perfect setting. "We have to make these so eye-appealing and colorful [that] when you walk by that cart, your head spins," said Jason. He envisioned big, hand-crafted doughnuts, smothered in decadent frosting and covered in creative toppings like bacon, toasted marshmallows and Pop Rocks.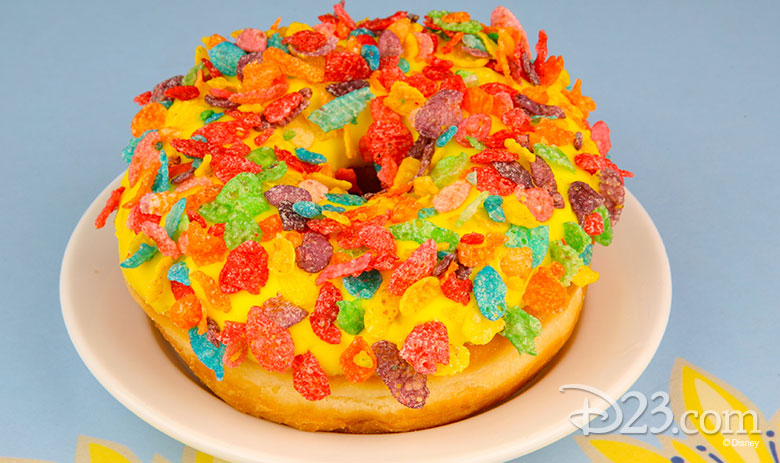 Senior Food and Beverage Production Manager Mark Taul said adding doughnuts "sounded like a great idea, but we had to figure out how to execute it." Typically, food locations avoid running out of items by keeping lots of them on hand—not possible for doughnuts with a short display life.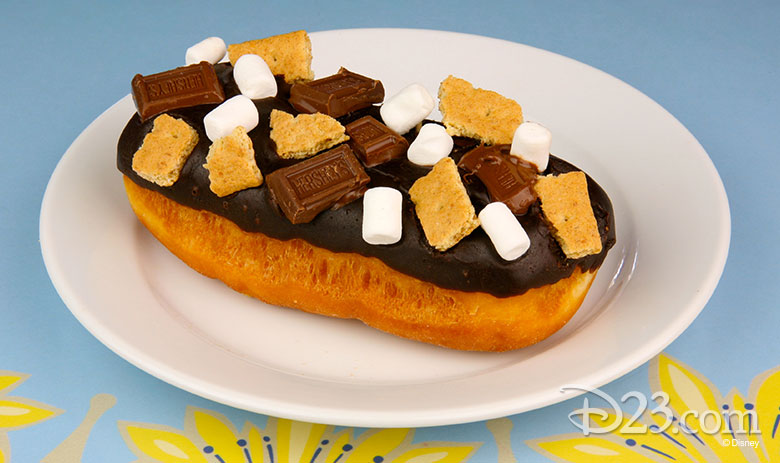 That challenge became an advantage. Jason pitched making doughnuts in small batches that would sell out within hours, available first thing in the morning with fresh batches before evening parades. They would be prepared in the Jolly Holiday Bakery kitchen, then transported via a special handcart to the coffee cart. However, since the cart's cooling system couldn't be used (nobody likes a refrigerated doughnut!), an umbrella was added to shade the display case and keep the toppings from melting.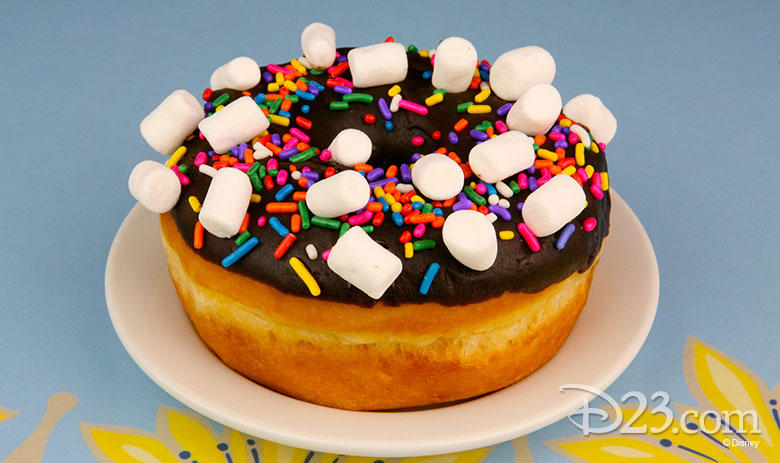 "By the second day, we had lines of people waiting," Jason said of the successful pilot, which started last fall. The lineup of doughnuts changes each week, and new doughnut ideas can go from drawing board to guests' mouths within days. Doughnut holes recently joined the mix of offerings, and fruit- and jelly-filled doughnuts are on the way.
The exclusivity factor continues to garner buzz, particularly among Annual Passholders. Said Mark, "Guests are always asking what the next doughnut is going to be!"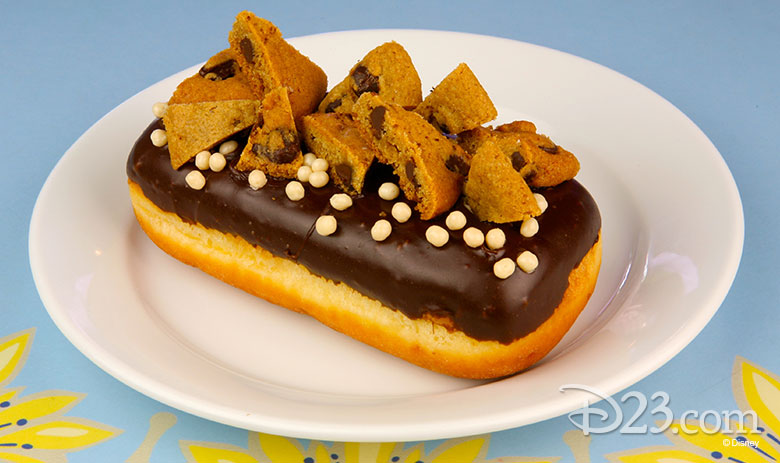 Due to the instant popularity of the Main Street Coffee Cart doughnuts, Disney parks have added doughnuts for purchase both at Disney California Adventure and the Disneyland Hotel. To find out where you can find these sweet treats at the Disneyland Resort (and to learn about the special doughnuts Walt Disney World has to offer), check out our handy guide to doughnuts at Disney Parks.
This story originally ran in the February 2017 edition of Disneyland Line, a newsletter for Disneyland Cast Members. To read more of Adam Earnhart's Disneyland coverage, check out his writing for the Disney Parks Blog.