By Jim Frye
"There's something magical about the marriage of music and image."
So says Jon Burlingame, a longtime music journalist and the host of Disney's For Scores, a podcast series that shines the spotlight on television and film composers—taking listeners behind the curtain of some of today's most iconic scores from Marvel Studios, Star Wars, Pixar, and Disney. Recent episodes have featured Lorne Balfe, who composed the score for Marvel Studios' Black Widow; Ludwig Göransson, describing his trip to Senegal to work with local musicians for the music of Black Panther, as well the challenges of scoring the first two seasons of The Mandalorian; and Nicholas Britell, who combined orchestra and rock in the score for Disney's summer hit Cruella.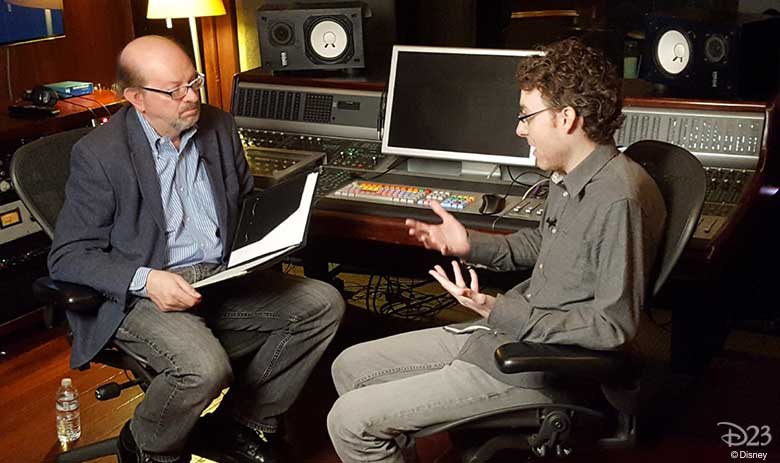 "The obsession with music—why it has such an impact on us, and why it has such an effect on us, particularly emotionally—has always fascinated me," says Burlingame. "I've never let go of it. It's one thing to write a piece of music. It's another thing to write a compelling series of images. But the two of them together—it's a kind of alchemy in a way."
The newest episode of For Scores, released this week, features the first of a two-part interview with Disney Legend Alan Menken, discussing everything from The Little Mermaid, the upcoming Disenchanted (sequel to 2007's Enchanted), and working with Lin-Manuel Miranda, to his longtime collaboration with Howard Ashman… and more.
"We spend a little time talking about the songs of The Little Mermaid and Beauty and the Beast and Pocahontas and Aladdin," says Burlingame. "But what we talk about a lot more is his background and how he got into this unique realm. My favorite part about the two broadcasts with Alan is when he talks about his long partnership with Howard Ashman. And about how Howard Ashman's musical theatre sensibilities really created the Disney renaissance in the early '90s. Whereby The Little Mermaid, Beauty and the Beast, and Aladdin in particular benefitted from the Menken and Ashman magic."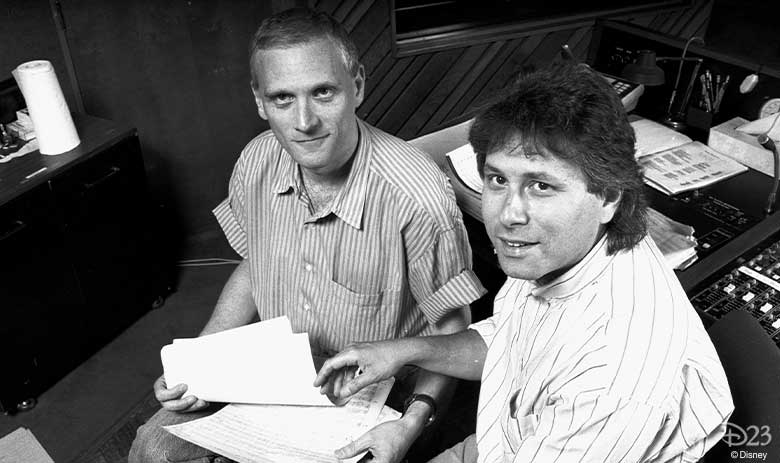 Burlingame continues: "He talks not just about their relationship and how they worked together, but about the impact of Howard's death on him in 1991, and his career, and how he needed to move on with new partners, but how the relationship with Howard has impacted his whole life. It's that kind of thing—it's human—it's more than putting dots on a piece of paper that will eventually translate into music. There's a humanity involved in all of this, and we do try to get to that I think."
Earning his chops in newspaper reporting in the early 1970s, Burlingame eventually gravitated toward entertainment writing in the mid-'80s. "Being a former musician myself, what I found was that very few film or entertainment reporters ever talked about the music," he says. "And music in films and television had always made a big impact on me." Eventually, some publications took note, and for many years Burlingame was the only professional journalist who specialized in film and TV music. This afforded him many impressive interviews, including John Williams, Jerry Goldsmith, John Barry, Lalo Schifrin, and more. Then, three years ago, the Disney Music Group approached him about a podcast focusing on this particular topic—and, as they say, magic happened.
"I think the average listener may not be interested in the mechanics of what composers do," says Burlingame, "but the personalities of the people who make the music can often be as interesting as the music itself."
Take his upcoming interview in October, for example: Listeners will hear a new chat with the "Pumpkin King" himself, Danny Elfman. "I've known Danny for about 30 years, and I've done quite a few interviews with him, but this time I'm hoping we'll get a substantial look back at the history of [Tim Burton's] A Nightmare Before Christmas and that music, and how it's gone on to become so much a part of the season." After that, Burlingame will be talking with Ramin Djawadi, the composer for Marvel Studios' The Eternals, coming out in November. (He's also the composer for Game of Thrones).
Regarding his new interview with Menken, Burlingame says: "This is my favorite thing I've ever done, because Alan himself is so—forgive me—animated. And he's so much fun to talk to about this stuff." Burlingame is sure listeners will agree.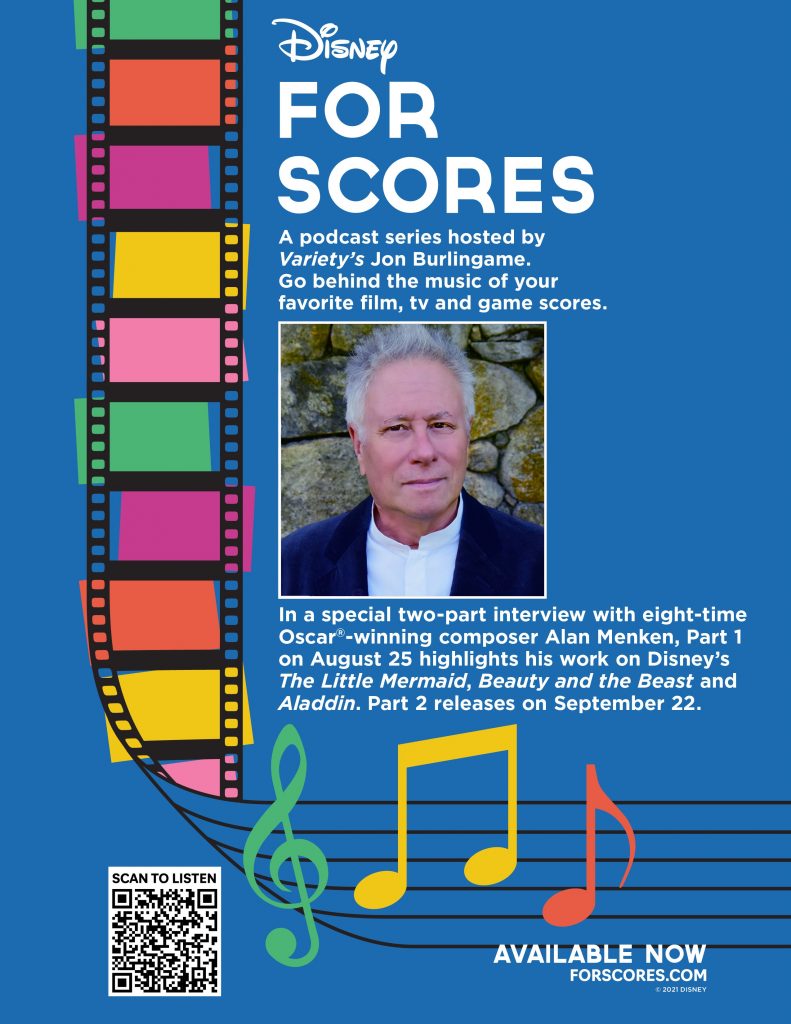 To find out more about For Scores, and to listen to episodes—including this week's Alan Menken interview—go to https://disneymusic.co/ForScoresPodcast, or subscribe anywhere you listen to podcasts.