Walt Disney was first exposed to the Brothers Grimm's Snow White—about a fair-skinned maiden, her seven short-statured friends, and a very wicked stepmother—as a teenage boy, when he attended a screening of a 1917 silent film treatment of the fairy tale at Kansas City's Convention Hall. The story became Disney's first full-length animated film, 1937's Snow White and the Seven Dwarfs, which took a full three years (and more than 750 artists) to produce. It was a creative, as well as technological, triumph… and the rest, as they say, is history.
On January 19, Walt Disney Studios Home Entertainment debuts Snow White and the Seven Dwarfs on Digital HD and Disney Movies Anywhere for the very first time! Plus, a new high definition Blu-ray™, which includes the Digital HD copy, hits store shelves February 2… and it's all marking the launch of The Walt Disney Signature Collection—special releases of Disney's most groundbreaking films.
This edition of Snow White and the Seven Dwarfs is full of new bonus features, including The Fairest Facts of Them All, a clever look at seven details you might not know about the classic (hosted by Disney's Descendants star Sofia Carson, who played Evie, daughter of the Evil Queen herself), and @DisneyAnimation: Designing Disney's First Princess, where current Disney artists examine how Snow White has guided the look of other Disney characters.
D23 recently sat down with longtime Disney animator Mark Henn—who created an exclusive "DisneyGraph" downloadable image included in the Snow White digital release—to discuss how the film continues to hold significance… for himself, for today's audiences, and for generations to come.
"There's such a simplicity and an elegance in its storytelling, and the art form."
D23: Thanks for chatting with us, Mark! First off, can you talk a little bit about the "DisneyGraph" that you recently created?
Mark Henn (MH): Well, the drawing that I created, it's the original drawing that I did based on [the character] Snow White, and it's available for anybody who downloads or buys the digital copy of the film. It's kind of an "old-meets-new" [piece]—older characters and new technology. It's kind of a neat idea. Just the fact that they asked me to be a part of this and create this "DisneyGraph" is a real honor, and I was very pleased to have been asked to help make [this release] extra special!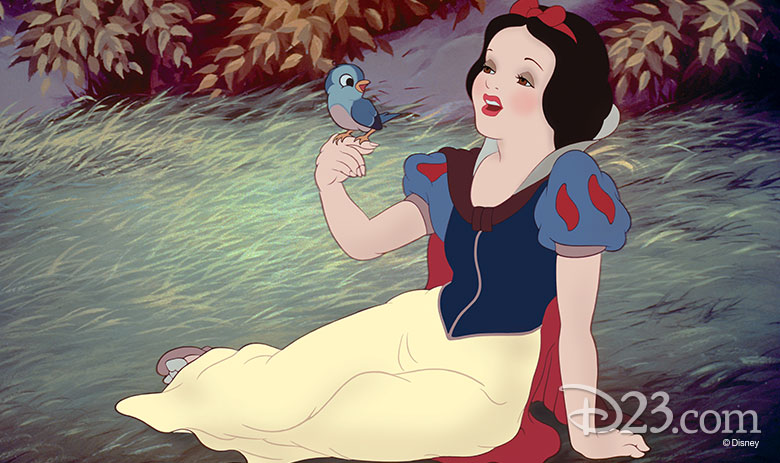 D23: Sounds great… Speaking of the character, did you find yourself particularly drawn (pun intended) to Snow White over the years?
MH: Yes, definitely! For me, I grew up in Ohio—and I grew up as a small boy dreaming of working for The Walt Disney Company as an animator. I didn't actually see Snow White for the first time until I was in high school. By then, it was well in my brain that that was my dream—to eventually work here as an animator, but to see Snow White, to see the first feature, and be old enough to really appreciate it… I had a rudimentary understanding of how animation worked, so I could appreciate not only the film for film's sake, but I could also appreciate the artistry and the craftsmanship that the animators and all the artists put in to the film. It's our first. It's Disney's first feature, and it's just a wonderful film.
D23: Why do you think it still resonates so much with audiences, all these years later?
MH: Well, that's a big question—and I suppose every person you'd ask would give you a different answer… There's certainly a quality of innocence to the film, in a sense. Not that its squeaky clean—I mean, you've got an evil witch; a stepmother with some anger management issues [laughs]. But there's such a simplicity and an elegance in its storytelling and the art form,.
And just in terms as a piece of entertainment, it's very easy on the eyes. You can just sit down, watch it, and it just sucks you in and takes you on this amazing journey with this young girl for a little over an hour or so. It's a really very emotional story. It's very gentle in that way. It has its moments of [bigger] impact—but you just get to sit back and enjoy what the filmmakers put on the screen, and the story that they're telling. I think it's simple, clean—just an elegant film…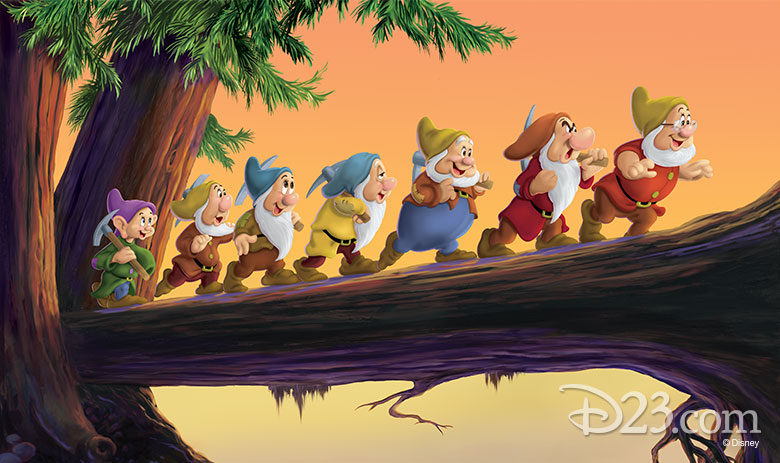 D23: Is there anything else you'd like our readers to know about Snow White, and this Digital HD release?
MH: I would just say, take the time and watch the movie again. Just be reminded of how good it is… Sit down, watch it with your kids, watch it with your grandkids—and just be reminded and enjoy it.