By Courtney Potter
Daveed Diggs and Disney Channel Want a "Puppy for Hanukkah"
If you read these News Briefs with any regularity, you know we A) love Broadway's Hamilton (and musical theater in general), B) delight over adorable puppies, and C) obsess about any and all holidays. So you can imagine our insane excitement when we found out those three things were coming together this week, courtesy our friends over at Disney Channel.
Fry up some potato latkes and get the menorah ready, because Hamilton star Daveed Diggs and his band Clipping have released a brand-new, super-catchy original Hanukkah song called "Puppy for Hanukkah"—the video for which (seen above) will be found on Disney Channel in rotation now through December 18. (It'll also be available on DisneyMusicVEVO.) This new Hanukkah ditty is an imaginative hip-hop anthem that isn't just totally danceable—it also offers up a great cultural learning opportunity for kids and families, no matter their background or faith.
Featuring a diverse cast of kids, the video conveys a universal message of hope and joy—honestly, who doesn't want a puppy?!—at a time when we need it the most. Now if you'll excuse us, we need to go check on our drying dreidels…
5 Fantastic Things to Watch This Weekend
Chestnuts roasting on an open fire, fabulous stuff to watch on our TV from around the worlds of Disney—it truly is our favorite time of year. So, what can you expect this weekend, streaming on the device of your choice? Well, let's see: There's the animated hit Anastasia joining the Disney+ library; the 1996 holiday classic The Preacher's Wife airing on Freeform; the all-new special Disney Holiday Magic Quest bringing some high-stakes Disney Parks adventure right into your home, courtesy Disney Channel; and so much more.
Go Behind the Scenes of Disney Holiday Magic Quest with New Featurette
Hey, speaking of Disney Channel's new holiday special… wonder what it's like to have the run of a Disney park essentially all to yourself? It's just about as incredible as you'd think—as evidenced by this new behind-the-scenes featurette, detailing the making of Disney Holiday Magic Quest at the Magic Kingdom inside Walt Disney World Resort.
Join cast members from Disney Channel's ZOMBIES 2—Milo Manheim, Kylee Russell, Ariel Martin, and Pearce Joza—as well as the special's creative team as they explain how they brought to life the epic challenges seen throughout the event.
Airing tonight (Friday, December 4, at 8 p.m. ET/PT), Disney Holiday Magic Quest finds the ZOMBIES 2 stars navigating a series of challenges and obstacles through iconic Disney attractions and locations, including the Haunted Mansion and Cinderella Castle, in an attempt to restore the holiday magic that was stolen by famed Disney villains Maleficent and Evil Queen. As the stars compete for the grand prize, proceeds will be donated to Toys for Tots—a nonprofit organization that delivers hope and the magic of the holidays to less fortunate kids.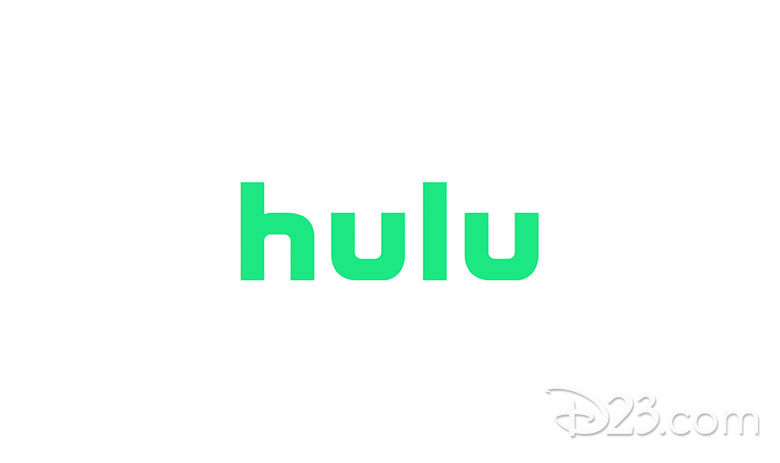 Hulu Launches New Watch Party Feature for All On-Demand Subscribers
Finding new ways to connect with friends and family, especially during this holiday season, is more important than ever before. And thanks to our pals over at Hulu, all on-demand subscribers will now be given the chance to enjoy a shared entertainment experience with loved ones no matter where they reside…
This week, the company officially launched Hulu Watch Party for Hulu and Hulu (No Ads) subscribers on Hulu.com. Viewers can now safely connect with their friends and family from the comfort of their homes to watch thousands of titles from Hulu's on-demand streaming library. From the new Hulu original The Happiest Season to holiday episodes of beloved shows like The Golden Girls, This Is Us, and Family Guy, Hulu is home for the holidays this season.
How does it work? Glad you asked! After launching Hulu Watch Party through the "Watch Party" icon on each title's Details page, viewers can share a link with up to seven other Hulu subscribers to join. Viewers must be 18 years of age or older to access the feature. While watching, group members will be able to react in real-time through the chat function and control their own playback. It'll certainly make for one cool TV yule!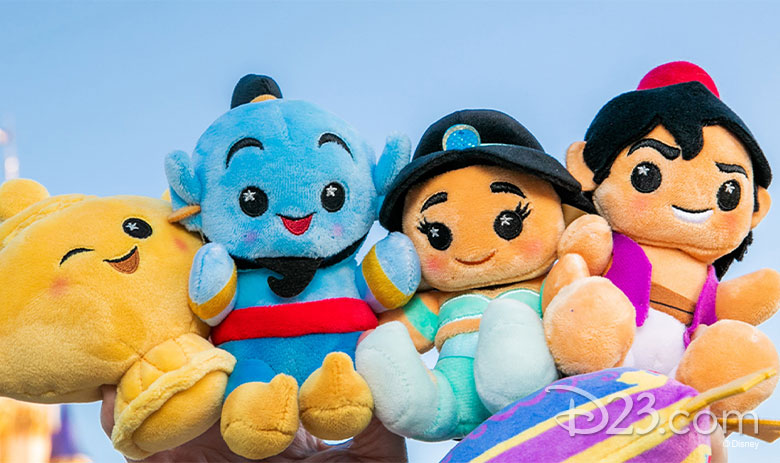 Disney Parks Wishables and Make-A-Wish: Making Spirits Bright
The Walt Disney Company and Make-A-Wish have enjoyed a truly incredible 40-year relationship—and it continues this holiday season with a new collection of Disney Parks Wishables themed to Disney's iconic animated hit Aladdin.
This adorable new series features the original wish granter himself, the Genie, and is now available at select Disney Parks around the world; at the Disney store; and online at shopDisney.com. And that's not all: Disney will donate 100 percent—you read that correctly, a full 100 percent!—of the purchase price from sales of the latest series to Make-A-Wish for more life-changing wishes, marking a first for a product collection from Disney Parks. Amazing, right?
This Disney Parks Wishables is the final collection in the trio of products released this fall that began with the debut of the popular Wishes Come True Blue color collection and last month's adorable Mickey Vintage Plush, which both unlocked donations to Make-A-Wish. Plus, the good folks at the Disney Parks Blog announced that as of this week, sales from the first two merchandise offerings have unlocked a total donation of $591,100 to Make-A-Wish so far!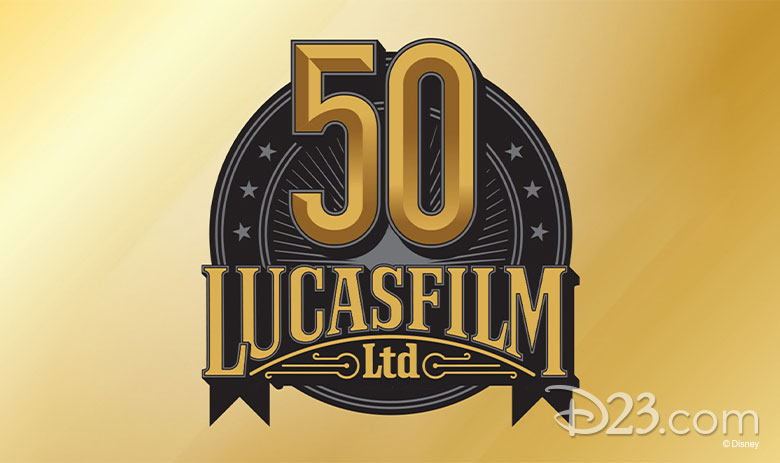 Lucasfilm to Celebrate 50th Anniversary in 2021
Hard to believe—since time seems to fly faster than the Millennium Falcon doing the Kessel run—but 2021 marks the incredible 50th anniversary for Lucasfilm. Naturally, they'll be celebrating this momentous occasion with some equally momentous events… First up: The launch of commemorative, fan-favorite 50th anniversary Star Wars products, kicking off this January and continuing throughout the year with special-edition product releases.
Lucasfilm, for the uninitiated, was founded in 1971 by Disney Legend George Lucas; its films and franchises, including Star Wars and Indiana Jones, took the entire globe by storm and revolutionized visual effects, sound design, animation, and many other groundbreaking filmmaking techniques. The artists and technicians of Lucasfilm have never stopped innovating, and they continue to influence the film industry today. For example, The Mandalorian—the first-ever live-action Star Wars series—is currently one of most popular (and critically acclaimed, and galactically fantastic!) offerings available on Disney+.
We can't wait to see what else Lucasfilm has in store—for its fifth decade, and beyond.