By Zach Johnson
This weekend is filled with magic and mystery! Disney Channel will debut two can't-miss holiday specials, beginning Friday with Disney Holiday Magic Quest and continuing Sunday with Challenge Accepted! Disney Channel's Epic Holiday Showdown. Also on Friday, Disney+ will make Anastasia available to stream, while Hulu will premiere the complete first season of its original series The Hardy Boys. Freeform's "25 Days of Christmas" is the gift that keeps on giving—and one of our favorites, The Preacher's Wife, is in this weekend's lineup!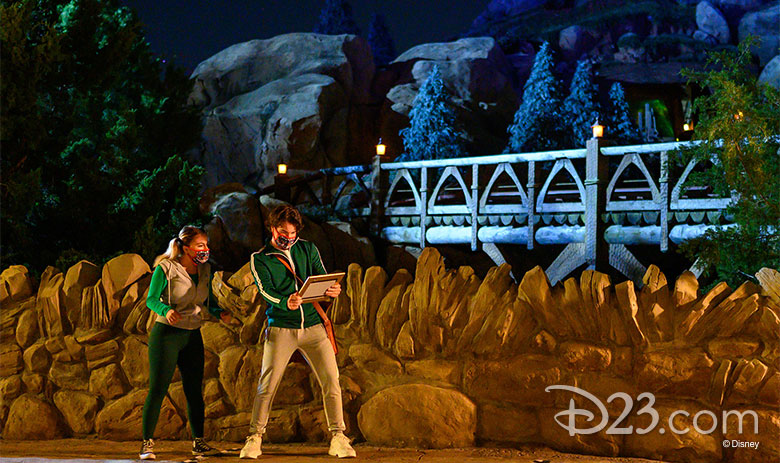 Disney Holiday Magic Quest—Friday, December 4, at 8 p.m. ET/PT on Disney Channel
Strange things can happen inside the Magic Kingdom at Walt Disney World Resort after dark! And this special, virtually hosted by Raven-Symoné, will feature ZOMBIES 2 stars Milo Manheim, Kylee Russell, Ariel Martin, and Pearce Joza competing in a high-stakes holiday adventure. They will navigate a series of challenges and obstacles through iconic Disney attractions, including the Haunted Mansion and Cinderella Castle, in an attempt to restore the holiday magic that was stolen by Disney villains Maleficent and Evil Queen. As they compete for the grand prize, proceeds will be donated to Toys for Tots, a nonprofit organization that delivers hope and the magic of the holidays to less fortunate children.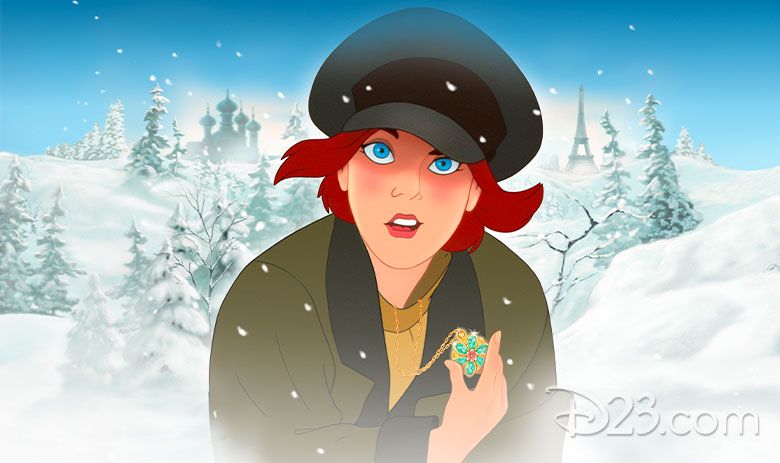 Anastasia—Friday, December 4, on Disney+
Joining the Disney+ library, the two-time Academy Award®-nominated animated adventure tells the story of Anastasia Romanov (voice of Meg Ryan), daughter of the last Russian czar. After the evil wizard Grigori Rasputin (voice of Christopher Lloyd) puts a hex on the royal family, a young Anastasia disappears. Years later, the Grand Duchess (voice of Angela Lansbury) offers a reward for her granddaughter's return. So, con men Dimitri (voice of John Cusack) and Vladimir (voice of Kelsey Grammer) devise a scheme to hold auditions and cast an orphan girl with an uncanny resemblance to the missing princess. They bring her to Paris to claim their reward, not knowing she's the real Anastasia! All the while, Rasputin has been biding his time, waiting to destroy the Romanov family for good!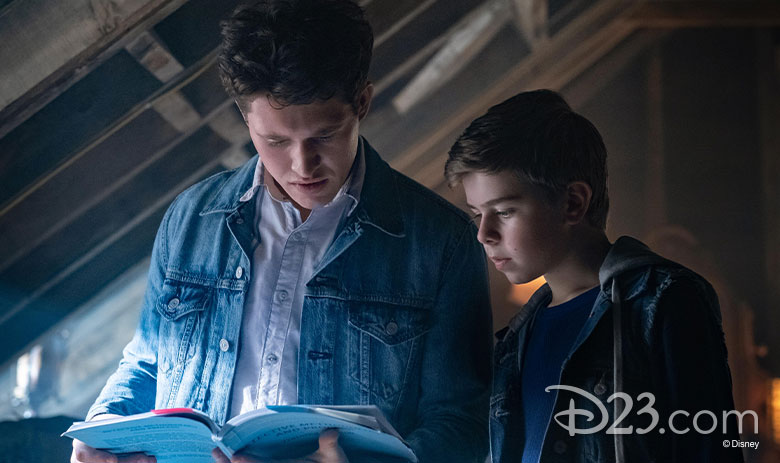 The Hardy Boys—Friday, December 4, on Hulu
The Hulu Original Series, featuring characters from the beloved novels, begins after a devastating family tragedy strikes. So, the Hardy brothers—Frank (Rohan Campbell), 16, and Joe (Alexander Elliot), 12—are forced to move from the big city to their parents' hometown of Bridgeport for the summer. Staying with their Aunt Trudy (Bea Santos), Frank and Joe's quiet summer quickly comes to a halt when they discover their dad, detective Fenton Hardy (James Tupper), has taken on a secret investigation. Realizing their dad may be on to something, the brothers take it upon themselves to start an investigation of their own—and suddenly everyone in town is a suspect. All 13 episodes will premiere at launch.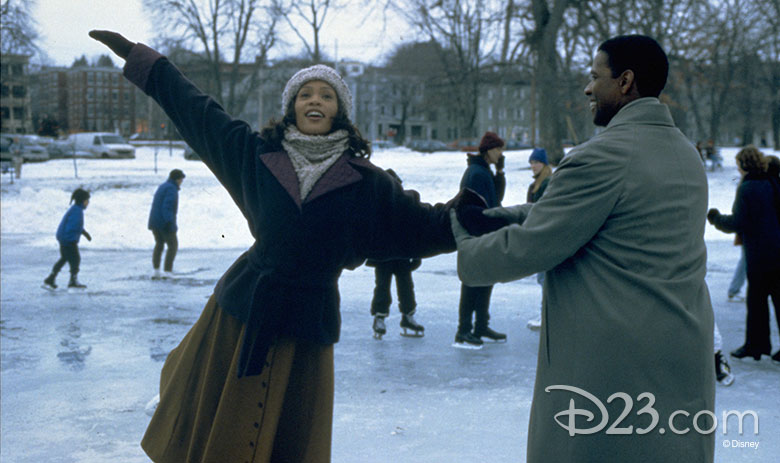 The Preacher's Wife—Saturday, December 5, at 7 a.m. ET on Freeform
Directed by Penny Marshall, this sentimental 1996 film is remake of the 1947 classic The Bishop's Wife. It stars two-time Academy Award® winner Denzel Washington as a charming angel named Dudley who's sent to Earth to help Rev. Henry Biggs (Courtney B. Vance) and his wife (Whitney Houston) save their marriage. But things take a turn when Dudley accidentally falls in love with the preacher's wife. Featuring an all-star cast (Loretta Devine, Gregory Hines, Jenifer Lewis, Lionel Richie) and an all-star soundtrack ("I Believe in You and Me," "Who Would Imagine a King"), the film is a love letter to faith and family.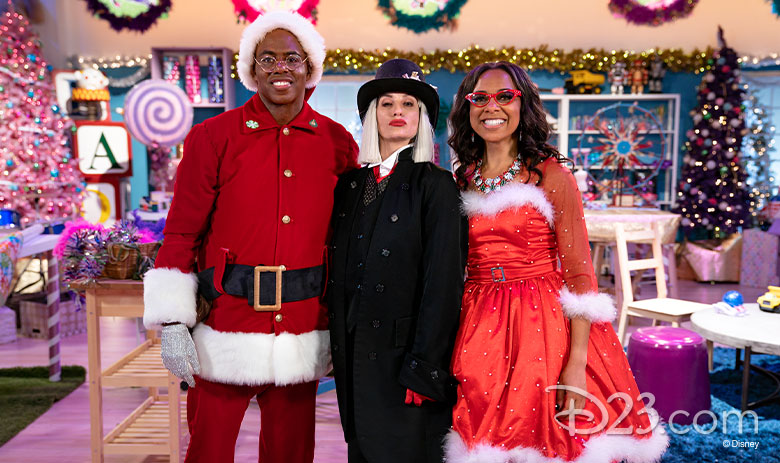 Challenge Accepted! Disney Channel's Epic Holiday Showdown—Sunday, December 6, at 7 p.m. ET on Disney Channel
This holiday special will center on Santa Claus (Kevin Frazier) and Mrs. Claus (Nischelle Turner) enlisting the help of Disney Channel stars to save the holidays from Ebenezer Scrooge (Anneliese van der Pol). The stars—including Milo Manheim, Chandler Kinney, Trevor Tordjman, Kylee Russell, Issac Ryan Brown, Navia Robinson, Sky Katz, Jason Maybaum, Mallory Mahoney, Raphael Alejandro, Will Buie Jr., Christian J. Simon, Ruth Righi, Ava Kolker, and Ramon Reed—take on a series of holiday-themed challenges to lift her evil curse on Christmas. The special will include a performance by ZOMBIES 2 star Meg Donnelly with one lucky fan and a show-stopping number from the pop group Now United.