By Megan Deppe
Eighty years ago today, Walt Disney presented his first animated feature to the world: Snow White and the Seven Dwarfs. The film endures as a testament to the innovation and creativity that Disney represents, and what better way to celebrate such a milestone anniversary than with some special items inspired by the fairest of them all? As we continue to ring in this holiday season with a celebration of our first princess, we've selected 8 items that we think are perfect for the occasion.
This is also the perfect time to take advantage of the D23 Gold Member discount—up to 15 percent off of purchases of $65 or more!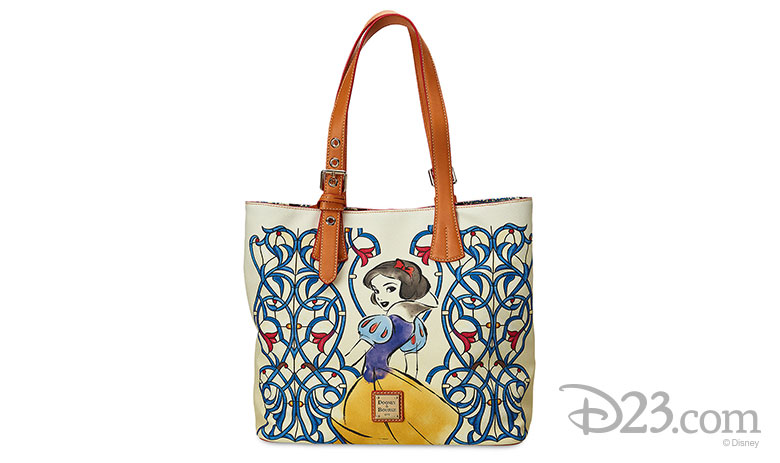 1. Snow White Emily Tote by Dooney & Bourke
You can whistle on your way to work as you carry this special Snow White tote, especially when each purse features its own unique details!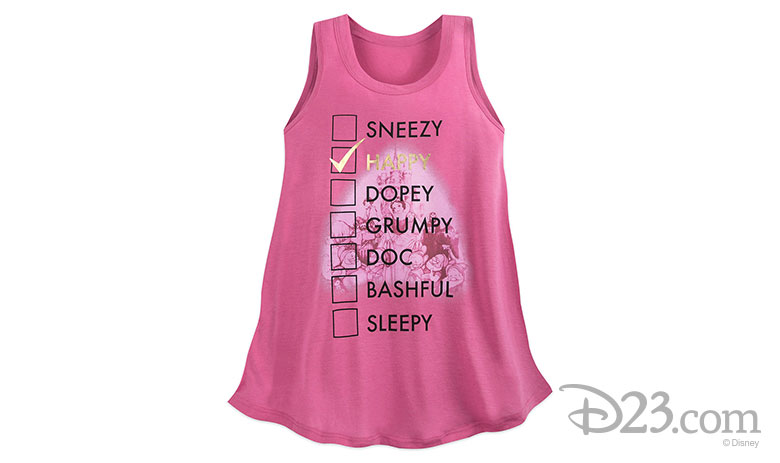 2. Snow White and the Seven Dwarfs Tank
If a trip to a Disney park is in your near future, this is the perfect tank to wear during your visit. Created especially for Walt Disney World and Disneyland Resorts, the tank will ensure that everyone knows exactly how you feel about being there! The stylish tank, part of the Disney Boutique collection, features a soft jersey knit and a vintage poster art design.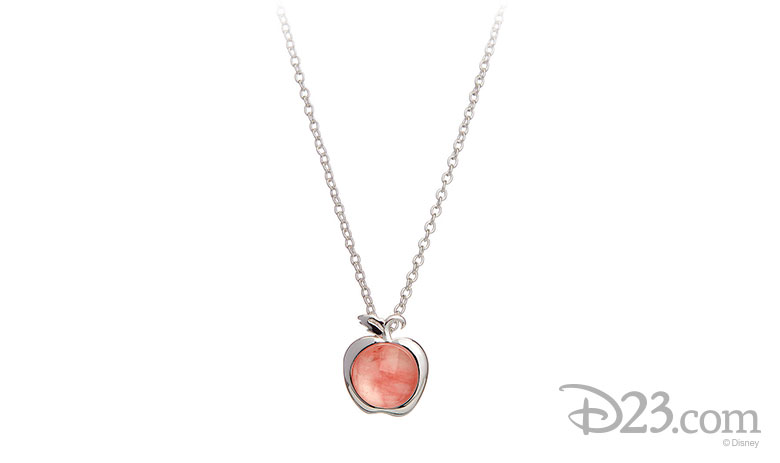 3. Snow White Apple Necklace—Cherry Quartz
Celebrate Snow White's milestone anniversary in a subtle and beautiful way with this apple pendant with cherry quartz. Snow White's signature red color and apple are delicately crafted to highlight your own royal qualities and elegance.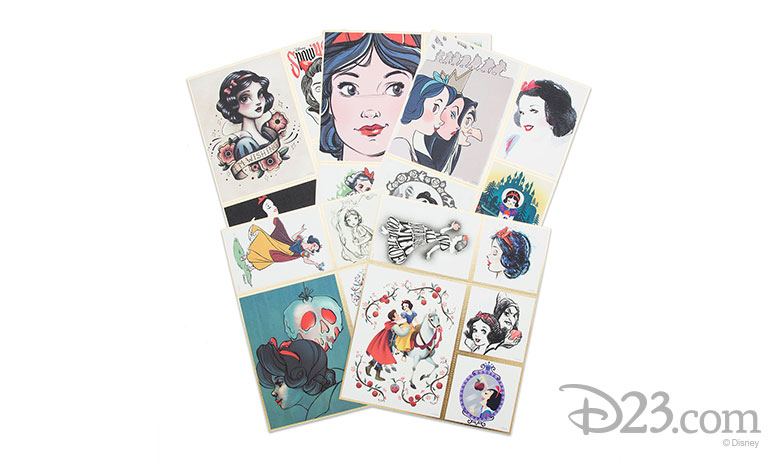 4. Art of Snow White Lithograph Set—Limited Edition
Celebrate one of the fairest stories in the land with a look at an assortment of artistic visions of Snow White, the Evil Queen, and other story characters. Part of a limited-edition set, 22 different pieces of artwork illustrate the many different sides of our first princess, allowing her magic to inspire you in new ways.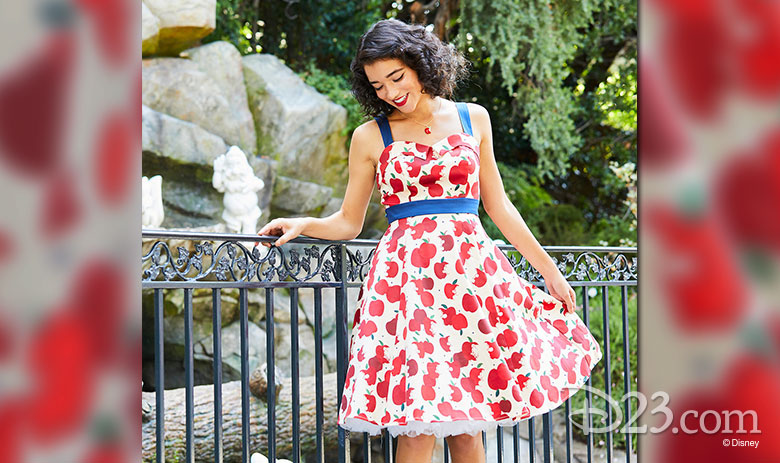 5. Snow White Apple Dress
Want to take some adorable, Snow White and the Seven Dwarfs-themed photos on your next Disney trip? Wear this cute apple-patterned dress with blue accents and pockets—pockets!—both to send a fashion statement and to show your love for Disney's first princess. The dress also features a special surprise—some apples include the profiles of the Seven Dwarfs!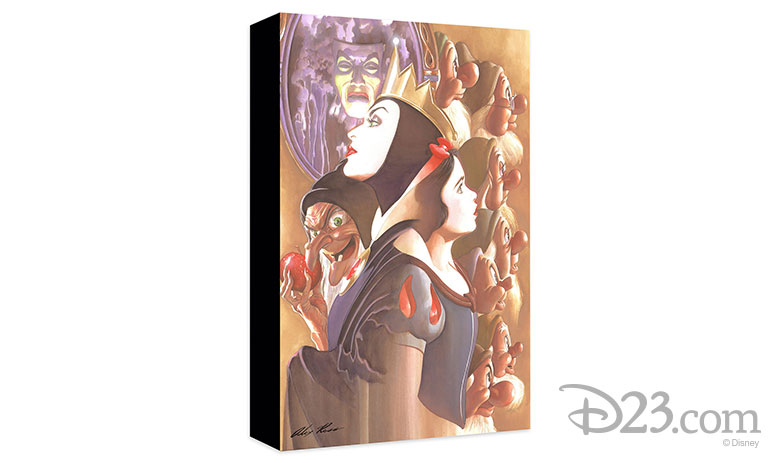 6. Snow White "Once There Was a Princess" Giclée on Canvas by Alex Ross
Add some magical art to your home with a limited-edition canvas created by Alex Ross. The sinister and hopeful sides of Snow White and the Seven Dwarfs are both featured in the beautiful print that includes Snow White, all seven dwarfs, the Evil Queen and the Queen in her Witch disguise.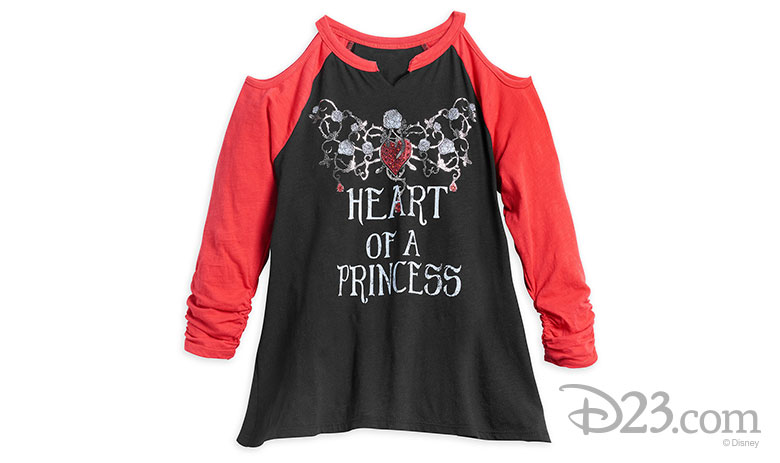 7. Snow White "Heart" Top for Tweens
You know that your tween is the fairest of them all, and this shirt tells the world that she has the "Heart of a Princess"! The stylish tee sparkles with rhinestone accents and features cold shoulder cut-outs and a handkerchief hem.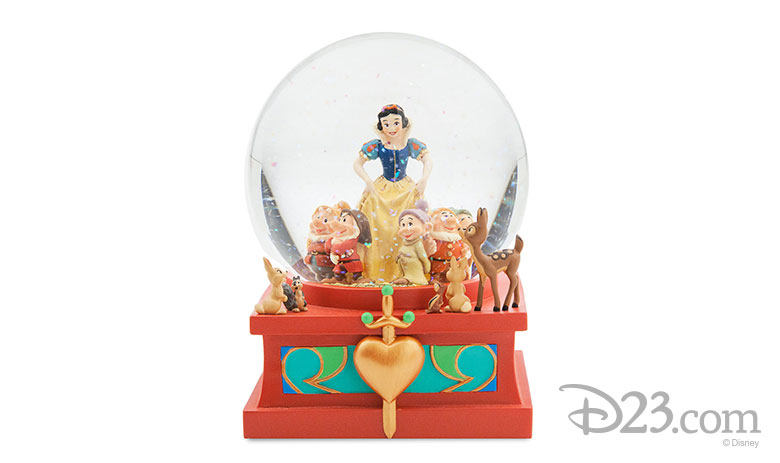 8. Art of Snow White Snowglobe
If you're wishing for a gift any Snow White and the Seven Dwarfs fan will love, look no further than this intricate snow globe. This shimmering addition to any Snow White collection includes models of Snow White, the seven dwarfs, and their woodland friends atop the Evil Queen's Heart Box, showcasing all our favorite parts of this beautiful fairy tale.