By Karina Schink
Halloween is more than a night for tricking and treating and eating candy (or strolling through a haunted house, peeking through your fingers)—it's also about dressing up and having a great time with your friends! Here are some of our favorite Disney and Pixar costume ideas for every kind of group, all the way from the spookiest of squads, to those who know they were meant for a palace.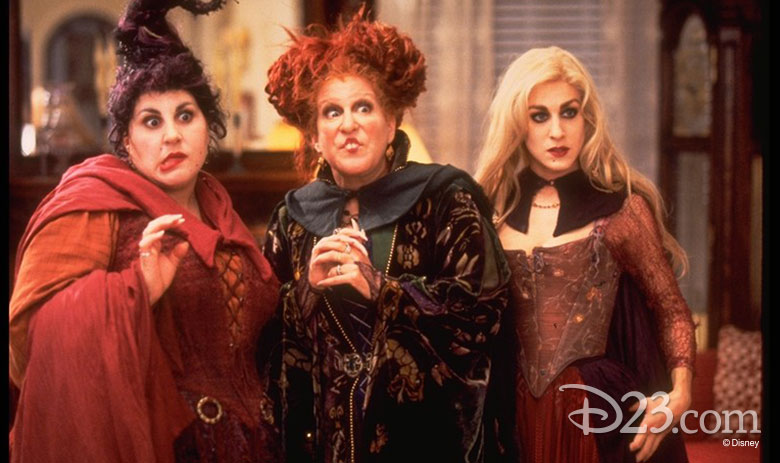 The Sanderson Sisters—Hocus Pocus
Halloween is the perfect time to run amuck, amuck, amuck with your friends! Whether you're delivering tricks or treats, you and your fellow witches can dress up as the famed Salem trio themselves: Winifred, Mary, and Sarah.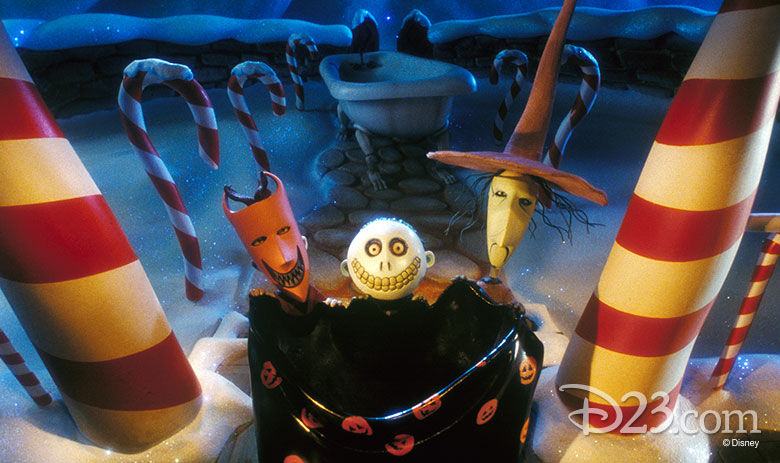 Lock, Shock, and Barrel—Tim Burton's The Nightmare Before Christmas
What better way to hit the streets with your candy collecting vessel in tow than as Oogie Boogie's henchmen/trick-or-treaters themselves: Lock, Shock, and Barrel. This trio of trepidation is the perfect costume idea for when you and your friends are looking to add a bit of mischief to your attire.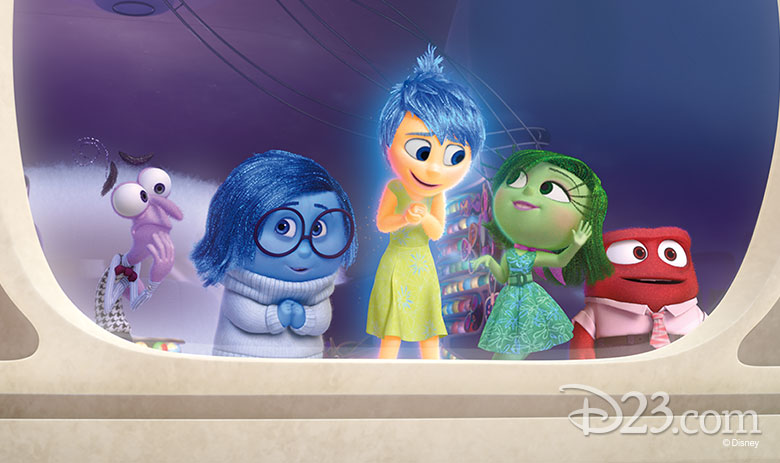 Riley's Emotions—Disney•Pixar's Inside Out
Spooked may not be one of Riley's emotions, but Fear certainly is! You and your friends can make your trick-or-treating extra emotional this year by getting all decked out in a rainbow of feelings. From Joy and Disgust to Anger, Sadness, and Fear, there's an idea for everyone in your group. Got more than five in your squad? Well, we happen to know that Bing Bong is always down for an adventure or two! Just make sure you don't leave Sadness behind (sometimes she's too sad to walk!).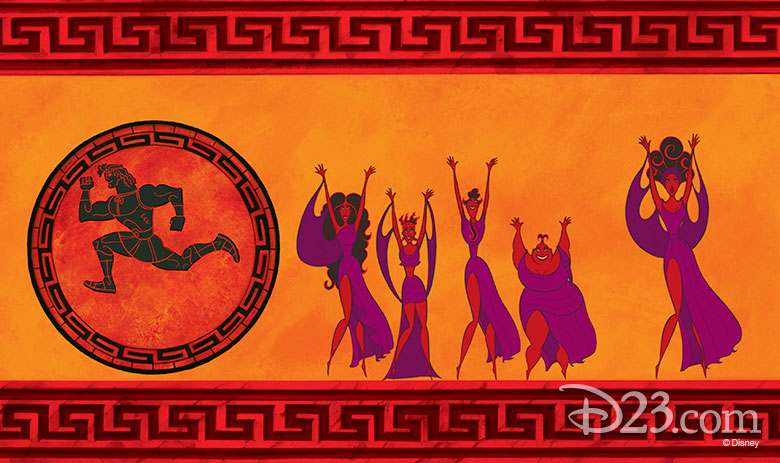 The Muses—Hercules
You are the muses, goddesses of the arts and proclaimers of heroes. This Halloween, step away from the Underworld and transform into those soulful goddesses that told us the tale of Hercules (or do we mean Hunkules?). Calliope, Clio, Melpomene, Terpsichore, and Thalia, in their white gowns and with such radiant voices, are the perfect Disney characters to embody this season.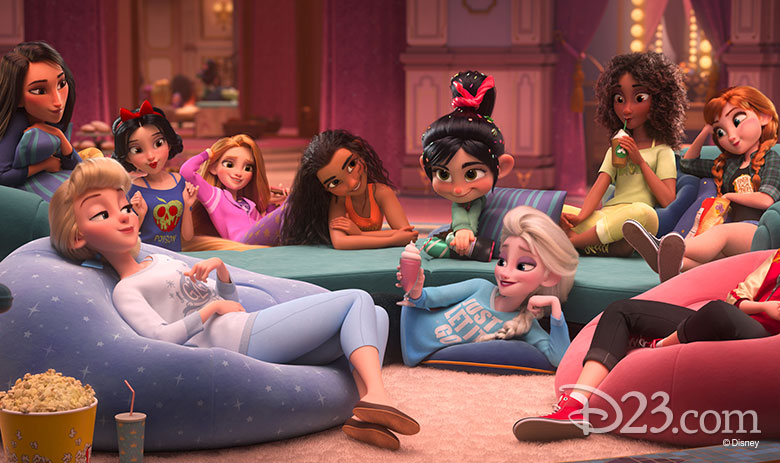 The Princesses
October 31 is just another day to live out your true destiny, and dress up, ready for the ball, as your favorite Disney princess. Whether you're after more of a Disneybounding look, or you want to take your costume to another, magical Fairy Godmother level, it's the perfect time of year to begin your happily ever after.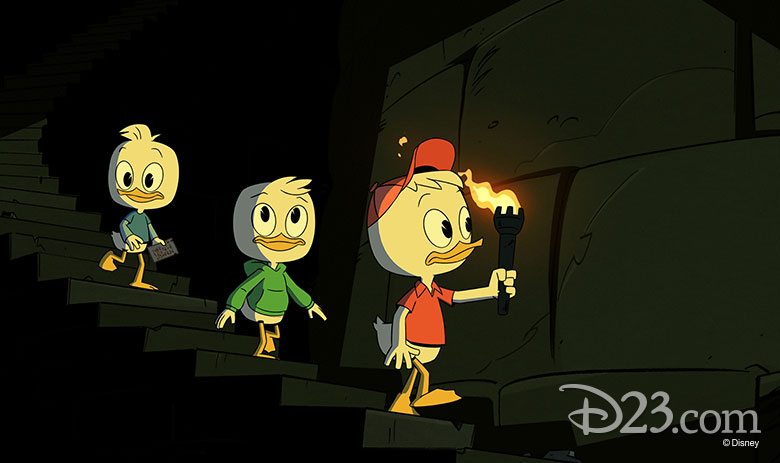 Huey, Dewey, and Louie—DuckTales
Everyday you're out there making DuckTales—and Halloween is no exception! If you and your friends are always finding yourself turning the worst of messes into successes (even if it's only by a feather or two), then these three brothers are who you were meant to be! Just make sure you keep an eye on your brother's back, there may be a stranger out to find you!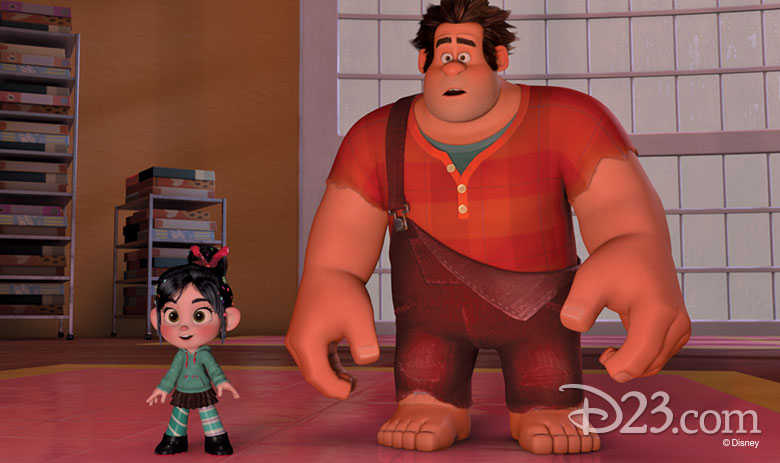 The Ralph Breaks the Internet Squad
If you live for video games, then look no further for the best group Halloween costume than the virtual troop from Ralph Breaks the Internet. From the big lug himself or the sweets-loving speedster Vanellope von Schweetz, or even a classic princess in her royal sleepover wear, no matter how big your friend group is, there's a costume for everyone!
Wilderness Explorers—Up
Adventure is out there, but it might be a bit spookier around this time of year. Never fear! As long as you've got your lucky Grape Soda badge pinned tightly, nothing will stand in your way (unless of course it's a snipe!). Seek out all the thrills (and chills) the night has to offer as Wilderness Explorers, who are all, definitely more in search of treats than tricks!