By Courtney Potter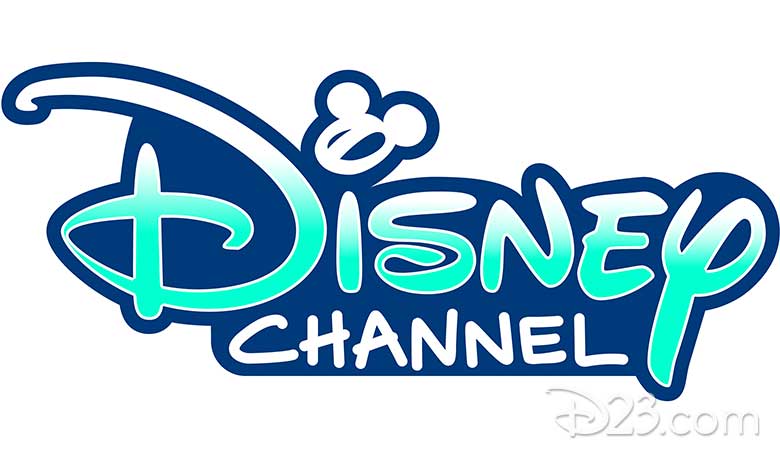 Disney Channel Announces New Original Movie Spin
There's a sure-to-be-fabulous new Disney Channel Original Movie coming to a TV screen (or mobile device) near you in 2021… Spin—starring Avantika Vandanapu (Disney Junior's Mira, Royal Detective; Disney+'s Diary of a Future President) and directed by Manjari Makijany (the upcoming Desert Dolphin, India's first-ever skateboarding feature)—follows an Indian American teen who discovers her artistic side through the unique world of DJ culture.
Rhea Kumar (Vandanapu) is an effervescent 15-year-old who lives with her tight-knit multigenerational family. After her mother's death, she has been her father's emotional rock, and her life revolves around her family's restaurant; her eclectic group of friends; and her after-school coding club. Everything changes when she falls for aspiring DJ Max and a long-lost passion for music is reignited. Rhea discovers that she has a natural gift for creating beats and producing music that blends the textures of her Indian heritage with the world around her… but she must find the courage to follow her inner talent.
Look for Spin on Disney Channel next year!
5 Fantastic Things to Watch This Weekend
With kids around the country starting school, we're facing facts—summer is almost over, and so is the month of August. (Crazy, right?) But don't fret: There's plenty of cool stuff to watch this weekend, from around the worlds of Disney. Take a breather from those back-to-school shenanigans with a brand-new episode of Muppets Now on Disney+; the series finale of Elena of Avalor on Disney Channel; and more! To make sure you don't miss a moment of fun, click here for our weekend-watching rundown.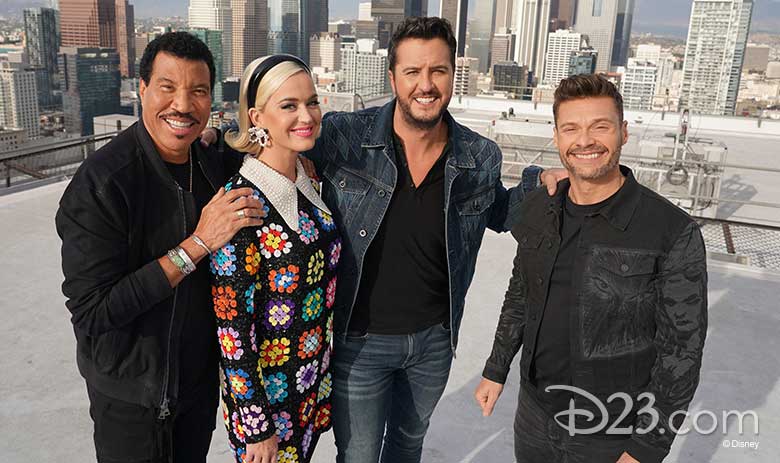 American Idol Season 4: Bryan, Perry, Richie, and Seacrest Will Return
Great news, American Idol fans! Just this week, ABC announced the iconic star-maker competition series will welcome back music industry legends Luke Bryan, Katy Perry and Lionel Richie as judges—and veteran host Ryan Seacrest—to help find America's next singing sensation for a fourth season on the network!
Last season, American Idol became the first reality competition series to air remotely and the unprecedented season dominated Sunday nights, claiming the No. 1 spot for a broadcast series (among adults ages 18 to 49) as well as the night's most talked-about show on social media.
And guess what? Virtual auditions for season 4 are already underway! Idol Across America will give hopefuls in all 50 states the chance to showcase their talents from anywhere in the U.S. of A., across any official audition date and face-to-face with an American Idol producer—staying true to its roots by providing aspiring Idols real-time feedback on their journey to being crowned the next American Idol.
Stay tuned for more Idol news as it becomes available…
New Trailer for Earth to Ned—Coming to Disney+ in September!
These are the kind of thoughts that keep us up at night: What would a talk show hosted by a very curious alien be like? We're ever so thankful we don't have to wonder any more… because this September, Disney+ is premiering Earth to Ned—a fresh take on the late-night format starring larger-than-life extraterrestrial creatures as they interview some of the biggest stars in our galaxy. Check out the brand-new trailer for the series, above.
The talk show is hosted by alien commander Ned and his lieutenant Cornelius, who call off an invasion of Earth after they fall in love with human culture. Broadcasting from the bridge of their spaceship, hidden deep underground, Ned and Cornelius interview Earth's greatest resource: celebrities. With the help of the ship's artificial intelligence, BETI, and the destructive CLODs (Cloned Living Organisms of Destruction), Ned must keep his show a secret from his home planet or suffer the wrath of his father, the Admiral of the Galactic Fleet.
Each episode focuses on a topic or theme that is both equally unique to earthlings and fascinating to Ned, including comedy, sports, social media, and fashion. Look for appearance from the likes of Rachel Bloom, Billy Dee Williams, RuPaul, Andy Richter, Raven-Symoné, High School Musical The Musical The Series' stars Joshua Bassett and Olivia Rodrigo, and so many more…
Produced by Brian Henson and Vince Raisa from The Jim Henson Company, Earth to Ned will feature creations brought to life by Jim Henson's Creature Shop—the team behind some of Hollywood's most iconic characters. Meet Ned and crew when the series makes its Disney+ debut on Friday, September 4!
ICYMI: New Trailer and Posters for The New Mutants
D23 recently heard from writer/director Josh Boone about The New Mutants, an original horror thriller debuting soon. Inspired by a spin-off of Marvel's X-Men comic series, the film follows four teenage mutants as they're held in an isolated psychiatric hospital for monitoring. Read more about the film—and see its brand-new trailer and posters—by clicking here.
First Trailer Revealed for Death on the Nile
The latest film from Twentieth Century Studios, the daring mystery-thriller Death on the Nile, is set to mystify audiences beginning this October… and to that end, they just debuted the film's brand-new trailer this week! Directed by and starring five-time Academy Award® nominee Kenneth Branagh, this tale of passion, jealousy, and intrigue features an all-star cast of suspects. Take a look at the new clip, above.
Belgian sleuth Hercule Poirot's (Branagh) Egyptian vacation aboard a glamorous river steamer turns into a terrifying search for a murderer when a picture-perfect couple's idyllic honeymoon is tragically cut short. Set against a landscape of sweeping desert vistas and the majestic Giza pyramids, Death on the Nile features a cosmopolitan group of impeccably dressed travelers—and enough wicked twists and turns to leave audiences guessing until its shocking finale.
The film reunites the filmmaking team behind 2017's global hit Murder on the Orient Express; joining Branagh onscreen this time are a cavalcade of stars including Tom Bateman, Annette Bening, Russell Brand, Ali Fazal, Dawn French, Gal Gadot, Armie Hammer, Rose Leslie, Emma Mackey, Sophie Okonedo, Jennifer Saunders, and Letitia Wright.
Death on the Nile is scheduled to open in U.S. theaters on October 23.