Do you wanna build a snow… flake wreath? Here's a Christmas door decoration that's as fluffy as freshly fallen snow, and as sparkly as Anna's beloved ice-blue dress! Best to use this wreath on an indoor (or fully covered) door.
Supplies:
8.5 x 11-inch white cardstock (printable)
Styrofoam wreath (recommended: 13.8 inches [or 35 cm])
White and blue tulle (recommended: 40-yard roll of 6-inch width for each color)
Winter-colored (blue/silver/white) Christmas bulb ornaments in varying sizes (1 to 1.5-inch diameter)
Snowflake ornaments in varying sizes (from 3 to 5 inches)
Ribbon
Scissors
Hot glue gun
OPTIONAL:
Small string of battery-operated Christmas lights
Exacto knife
Download and print out the Anna and Elsa image (Page 1) onto your cardstock.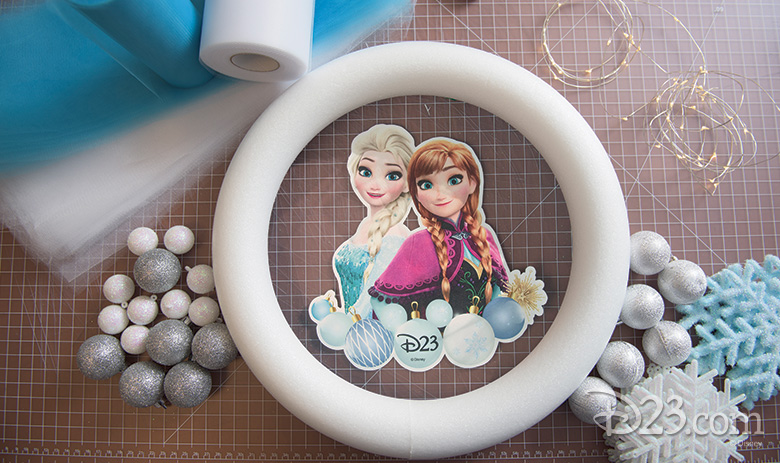 Using your scissors, cut along the image's black outline to eliminate most of white border. (Note the small border above the sisters' inside shoulders; you may need a pair of smaller scissors, or an Exacto knife, to remove that piece.)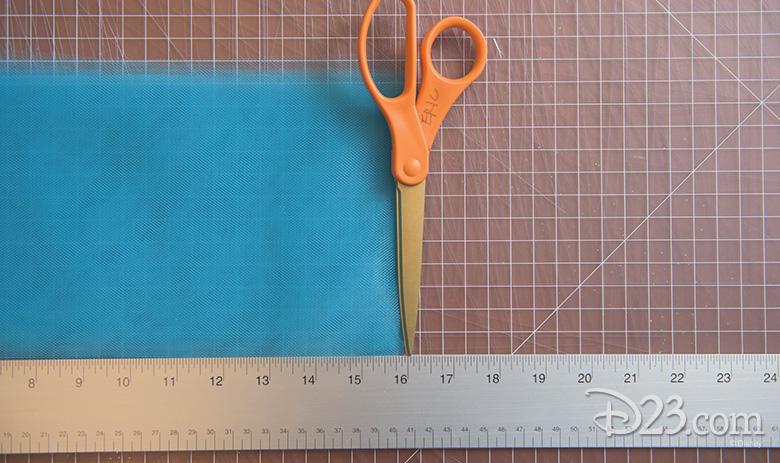 Cut both the white and the blue tulle into 16-inch strips. We suggest fully cutting up both rolls; you may not end up using every strip (especially if your Styrofoam wreath is a smaller size), but—as you'll see—the fluffier the wreath is, the better…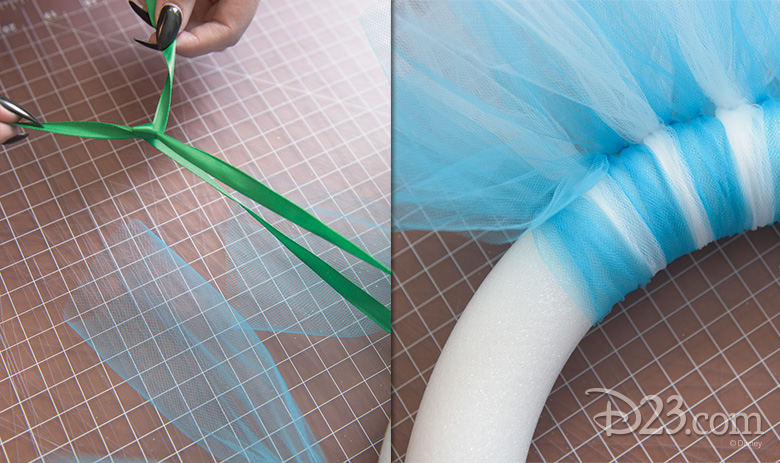 Take your strips and tie each one around the Styrofoam wreath, with a double knot—alternating two (2) white with two (2) blue—until it's nice and full (see photo for details).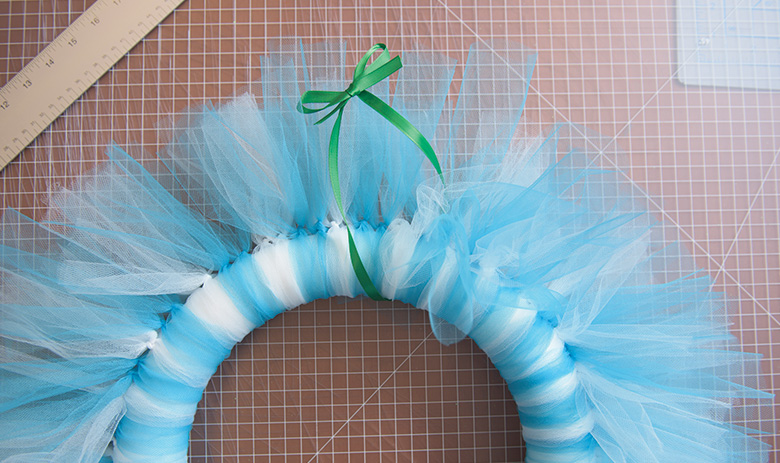 Towards the end of tying your tulle strips, tie a piece of ribbon, around one foot in length, to the wreath (double-knotting it). You'll use that ribbon to hang your wreath once you're finished.
OPTIONAL:
At this point, if you have a small string of battery-powered Christmas lights, wrap them around the wreath—through the tulle—and use glue to affix the battery box to the bottom inside of the ring. (If using hot glue, wait for the glue to cool a bit before pushing the box down; you don't want to melt the plastic! Alternately, use another strong adhesive like super or Gorilla glue.)
Attach the Anna and Elsa printout to the bottom center of the wreath with hot glue (using it to hide the optional Christmas lights battery box). (See photo for details.)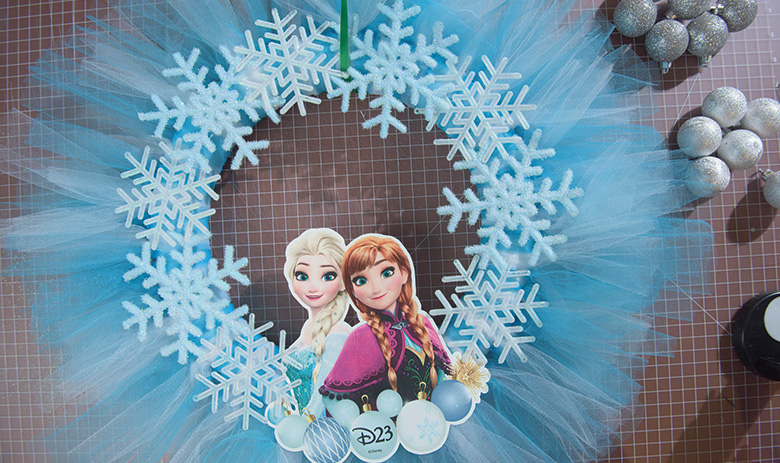 Alternate your different-sized snowflake ornaments and attach them with hot glue around circumference of the wreath—leaving Anna and Elsa uncovered, of course! (See photo for details.)
Affix your bulb ornaments on top (and in between) the snowflakes with hot glue. (See photo for details.)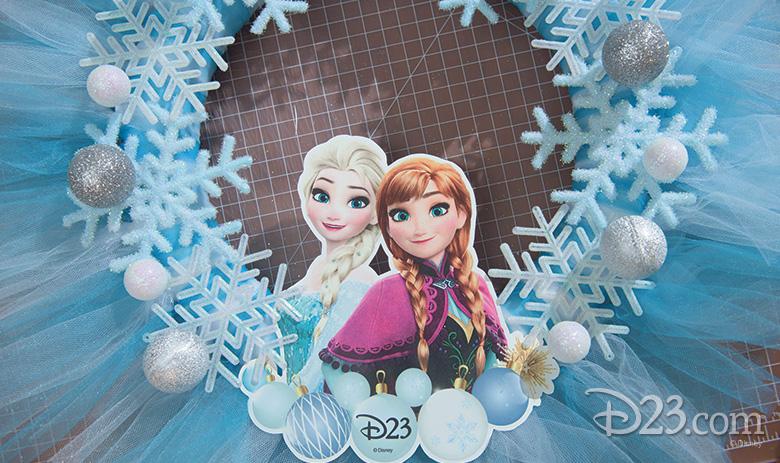 "Love Is an Open Door"… especially with this wreath displayed on it! Enjoy!
NOTE: Cutting—and any hot gluing—should be done by an adult.