In the late 1970s, Imagineer Marc Davis envisioned the "Enchanted Snow Palace," an attraction that would have transported guests into the icy realms of the Snow Queen with a hypnotizing musical score by composer Buddy Baker. Although Marc's vision didn't materialize at a Disney theme park, his masterful concept artwork lives on in the collection of the Walt Disney Imagineering Art Library, where it is carefully preserved and continues to provide inspiration to artists and designers.
Most who have been lucky enough to glimpse these pieces might recall the gorgeous settings of the Snow Palace and its beautiful Queen. But just as Pirates of the Caribbean has its cast of whimsical skeletons and townspeople, and as the Haunted Mansion is host to a company of happy haunts, the "Enchanted Snow Palace" would have introduced its own supporting characters to bring the show to life through a series of clever vignettes.
Courtesy of the Walt Disney Imagineering Art Library, we present several concepts that "could have been," further showcasing the creative genius of "Walt Disney's Renaissance Man," Disney Legend Marc Davis.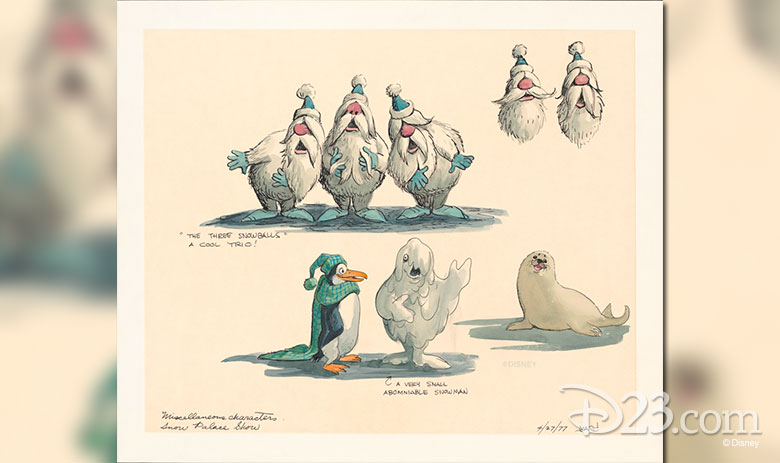 In this piece dated April 27, 1977, Marc proposes some miscellaneous characters, including The Three Snowballs ("a cool trio!") and a penguin entertained by a very small abominable snowman.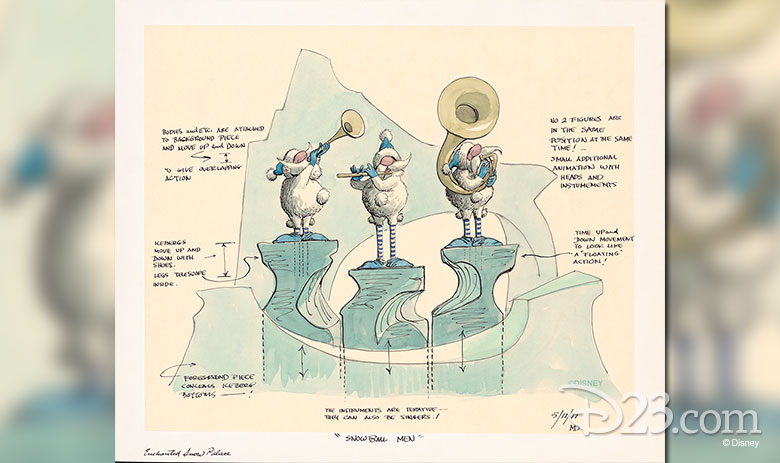 Here, one can envision the motion of a cast of musical Snowball Men, whose bodies would have appeared static, but whose legs would telescope up and down on floating icebergs!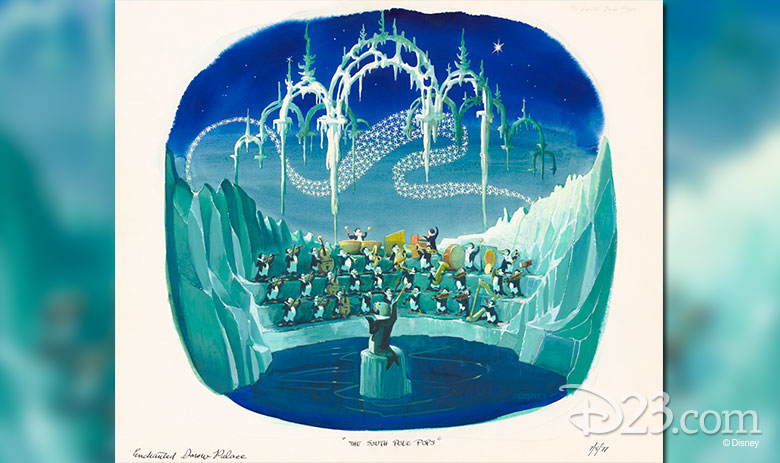 "The South Pole Pops" would have featured an orchestra of penguins (sound familiar, Muppet*Vision 3-D fans?) conducted by a maestro seal.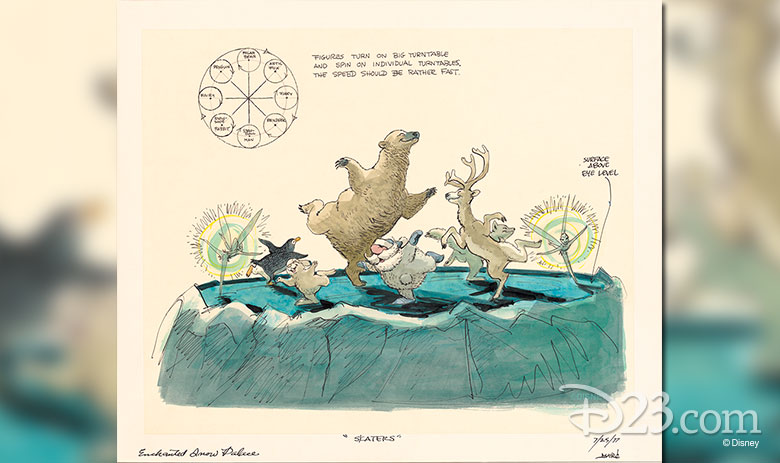 In this piece, Marc lays out a turntable that would have offered fast motion for a group of smiling skating creatures.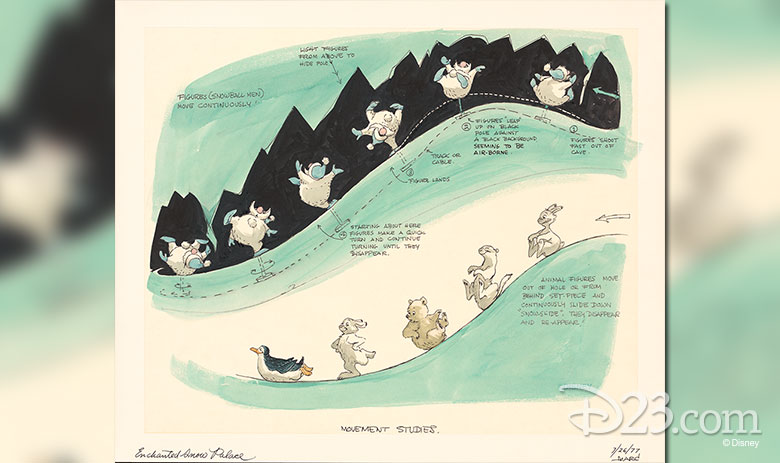 Marc's movement studies for the Snowball Men—who would leap into the air after shooting out of a cave—along with a cast of "snowsliding" animals.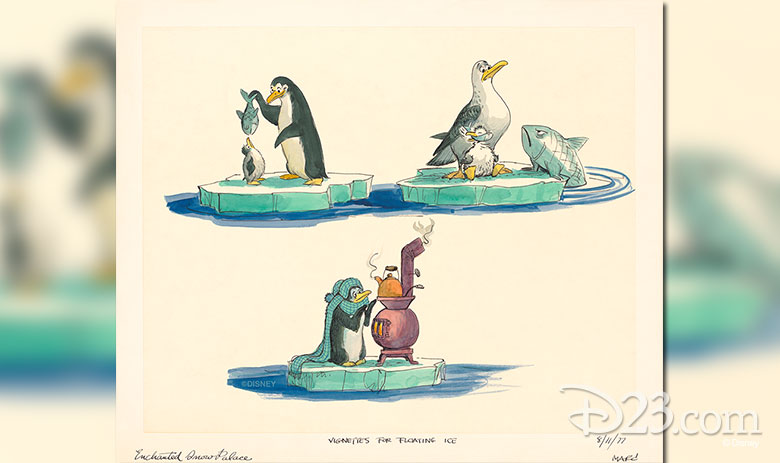 In these vignettes dated August 11, 1977, Marc depicts characters on floating ice… including a penguin who reminds us a little of Pablo, the cold-blooded penguin from The Three Caballeros (1945).