By Savannah Salazar
Summer is still in full swing, which makes the warm days perfect for exploring the various water rides of Disney parks! We've rounded up some great attractions to help guide your summer day at the parks, whether you desire to get totally soaked, somewhat splashed, or just enjoy a leisurely cruise down a river. Oh, and while we did our best in gauging how wet you may get: All experiences may vary!
You May Get Soaked
For the hottest of days, these water attractions are available for immediate cool-downs.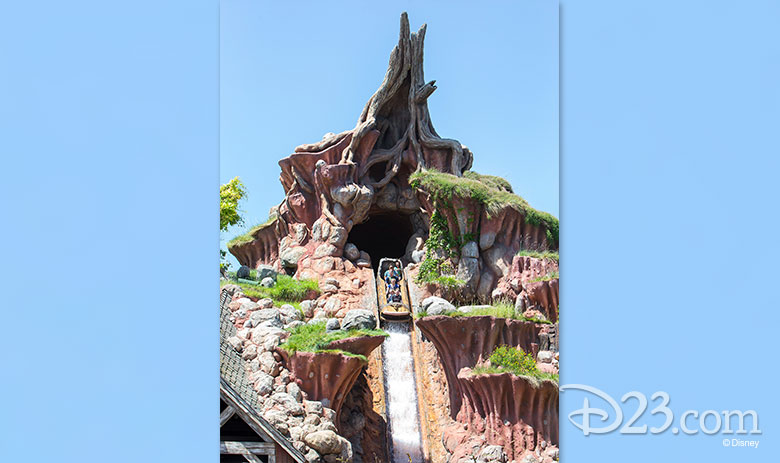 Splash Mountain at Disneyland
The most hare-raising, splash-inducing attraction at Disneyland Park, you will surely get wet. The popular mountain ride invites guests to hop inside a log and float along while following Br'er Rabbit on his way to his laughing place. The colorful journey featuring fun Audio-Animatronics® characters and memorable songs leads to an exhilarating five-story drop finale. Everyone is sure to get at least a little wet but opt for sitting in the front if you really want to get soaked.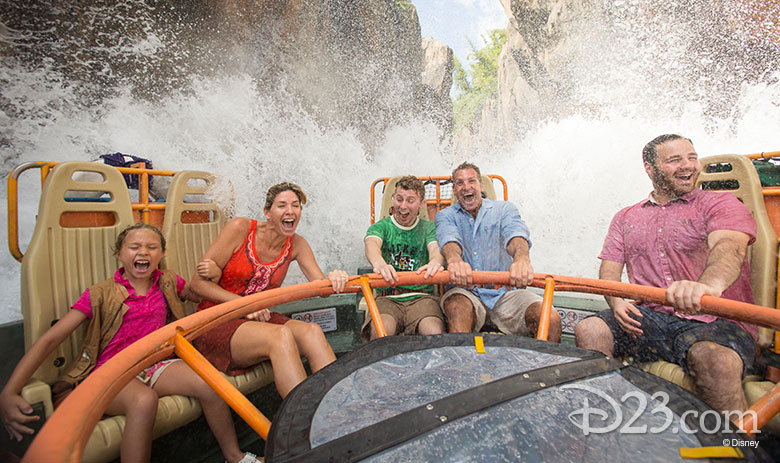 Kali River Rapids at Disney's Animal Kingdom
This attraction at Disney's Animal Kingdom sweeps you away on an exciting adventure through the jungles of Asia. From rapids to waterfalls to raging currents and a 20-foot plummet, the rotating 12-seat vehicle guides guests through the choppy Chakrandi River. When it comes to this ride, expect to get pretty wet.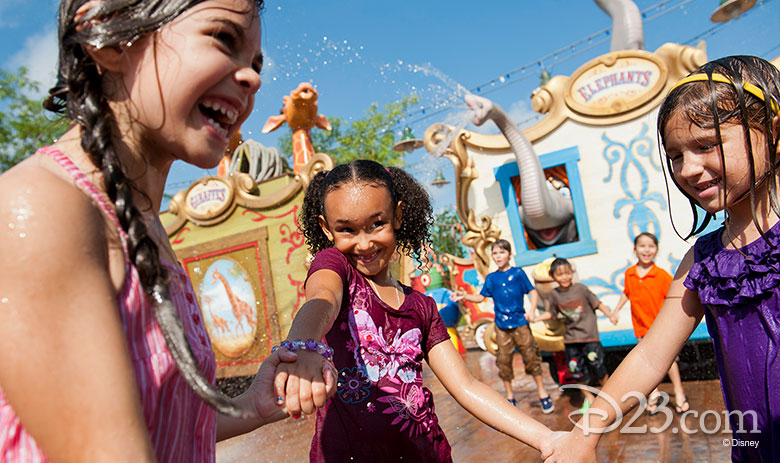 Casey Jr. Splash 'N' Soak Station at Magic Kingdom
True to its name, this water play area is great for a good soak—and it's a perfect way for kids of all ages to beat the heat. The tops of circus trains blow out streams of water along with the monkeys, elephants and camels (oh my…) may spray water onto visiting guests. It's up to you how wet you get in this play area.
You May Get Wet
From a light mist to some splashes here or there, here are a few attractions that can hopefully make you forget about the July heat.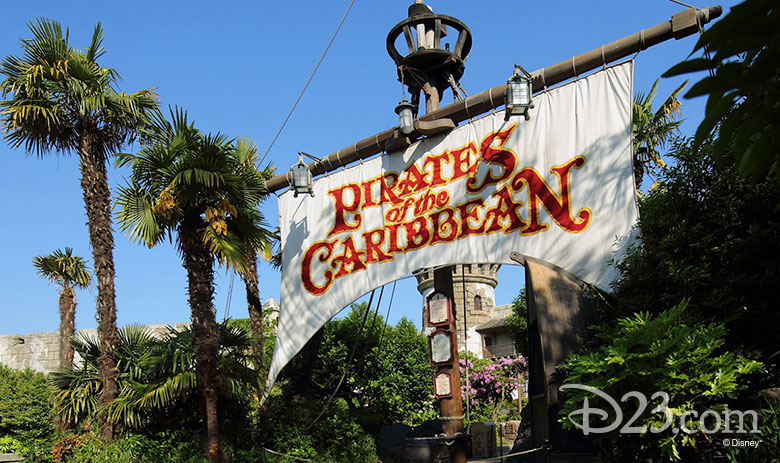 Pirates of the Caribbean at Disneyland Paris
The beloved attraction immerses you in a pirate's life—from sailing into the crosshairs of cannon fire, a fiery port full of scalawags and buccaneers to a ghoulish encounter with a skeletal foe. As with any swashbuckling adventure 'cross the sea, brace yourselves for the unpredictable waters, which could mean sailing down small waterfalls that may or may not splash your boat…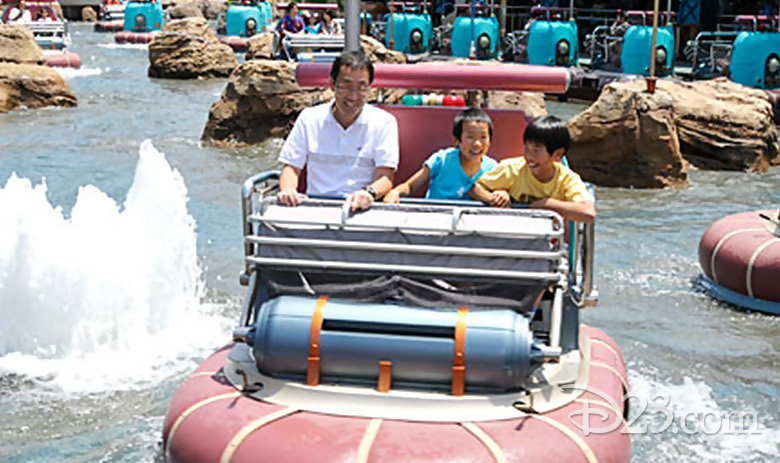 Aquatopia at Tokyo DisneySea
At Port Discovery in Tokyo DisneySea, you can glide across the waters in a three-person watercraft. Twirling, swirling, and spinning, your hydro-glider vehicle dodges a maze of fountains and whirlpools. You likely won't get fully soaked, but look out for the dancing spouts of water and fountains around you. The wet version of Aquatopia is available all summer long, from now through September 30.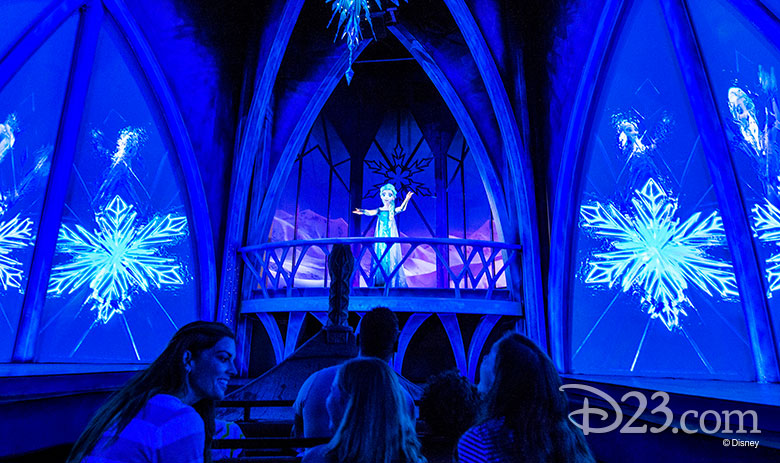 Frozen Ever After at Epcot
Imagine how much cooler you'll be while enjoying Frozen Ever After, a journey across Arendelle! Once aboard, you'll sail along through the story of Anna and Elsa, voyaging from a frozen willow forest to Troll Valley to Elsa's dazzling ice palace before plunging down a small waterfall. You may get a little wet but a little water never bothered us anyway.
Just Around the River Boat Ride
Maybe getting wet isn't totally your thing, but floating on a leisurely boat ride might do the trick on a hot summer's day.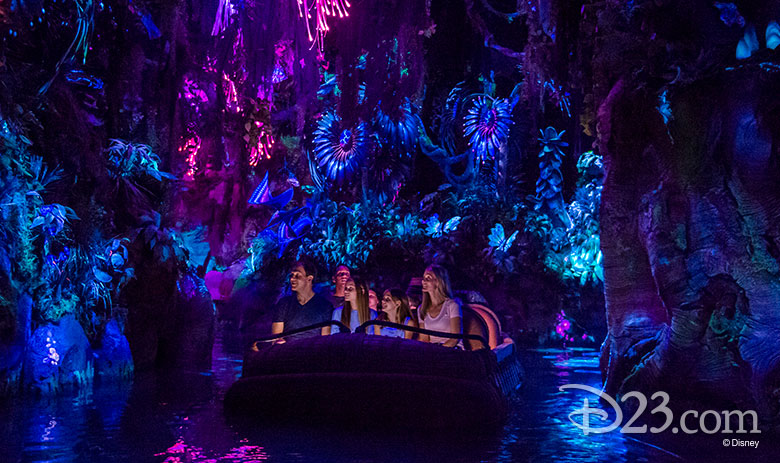 Na'vi River Journey at Disney's Animal Kingdom
Animal Kingdom's land, Pandora – The World of Avatar, features one of the most impressive Audio-Animatronics® in Walt Disney Imagineering history. The Na'vi Shaman of Songs is a centerpiece of the astonishing visual wonder of the Na'vi River Journey attraction. Explore the bioluminescent forests and exotic plants and animals of Pandora while you float on this mystical boat ride.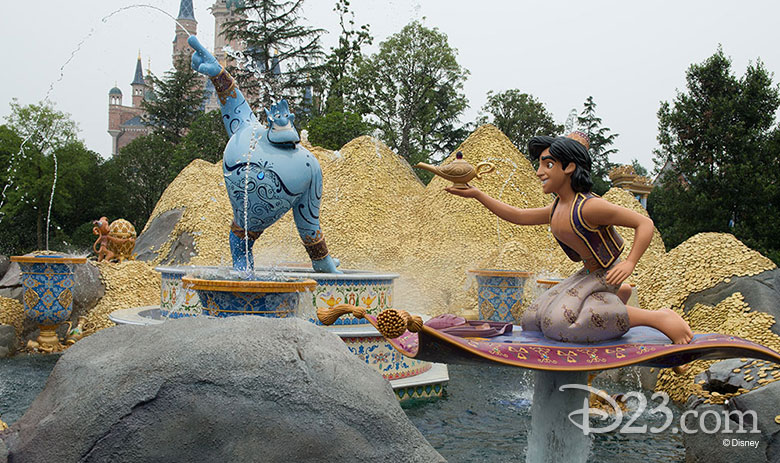 Voyage to the Crystal Grotto at Shanghai Disneyland
This enchanting display of music, light, and wonder is Shanghai Disneyland's celebration of classic Disney stories. The whimsical boat ride takes guests on a journey past sculpture gardens and amazing water displays featuring Beauty and the Beast, Aladdin, Fantasia, Tangled, Mulan, and The Little Mermaid.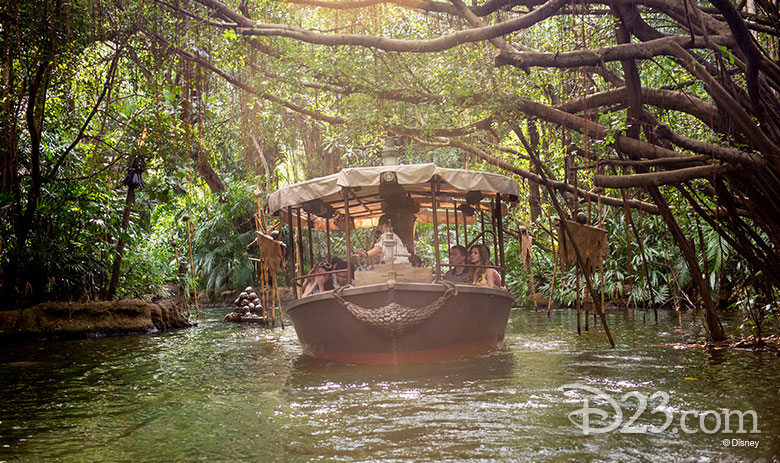 Jungle River Cruise at Hong Kong Disneyland
Only on this daring attraction will you be whisked away to the remote Rivers of Adventure, encountering roaming wildlife and wise-cracking skippers in just around eight minutes! During your voyage, you probably won't get wet but watch out for playful elephants, poison darts ricocheting on the water and the treacherous trek through the legendary Canyon of the Gods.