By Nicole Nalty
Disney California Adventure Food & Wine Festival is back! The festival made its triumphant return this weekend and will continue through May 1, 2016.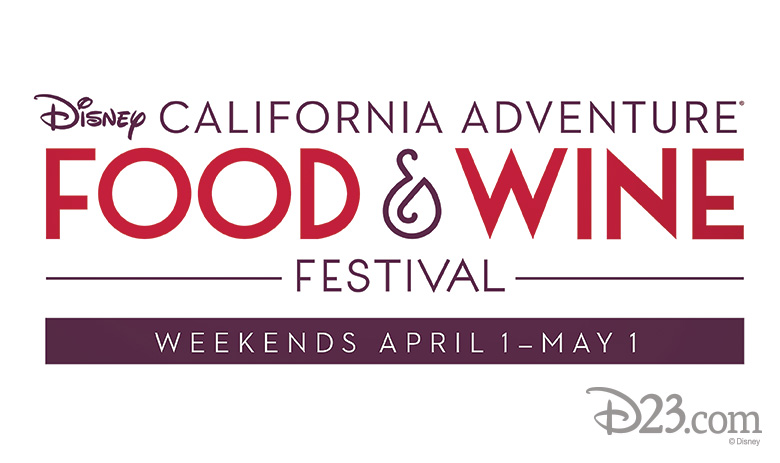 The park has transformed into a foodie paradise featuring eight marketplaces, each hosting delectable eats inspired by California cuisine. We've come up with three different ways to eat your way through DCA. Follow along with our California crawl below—the marketplace where you'll find each delicious dish is provided for your consumption convenience—and don't miss our pro-tips!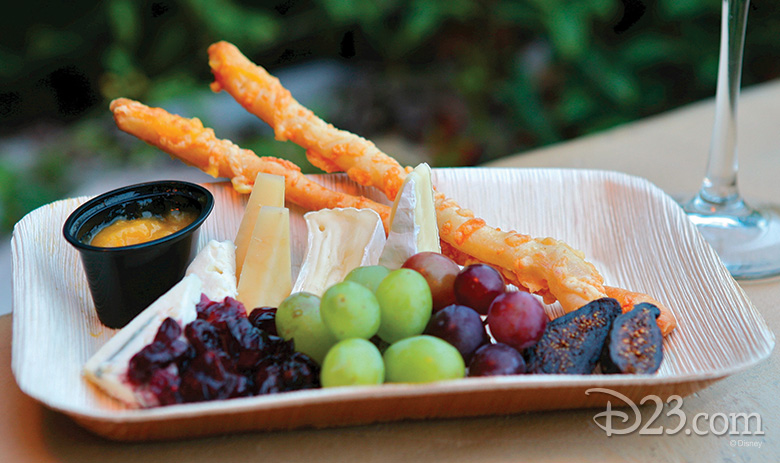 'Appy' Hour—Enjoy a glass of wine or beer with lighter options, including:
Artichoke chips—Spicy aioli is the perfect kick to these crisp artichokes! (Gold Rush)
Chilled Shrimp and Snow Crab Cocktail—You can find this sensational seafood specialty near Paradise Bay. (By the Bay)
Cheese plates—We'd argue that a cheese plate is the ultimate appetizer, which might be why Disney California Adventure Food & Wine Festival features two of them! You can find a fruit and cheese plate at both Mendocino Terrace and Sonoma Terrace—for a heartier option, try the sausage and cheese plate.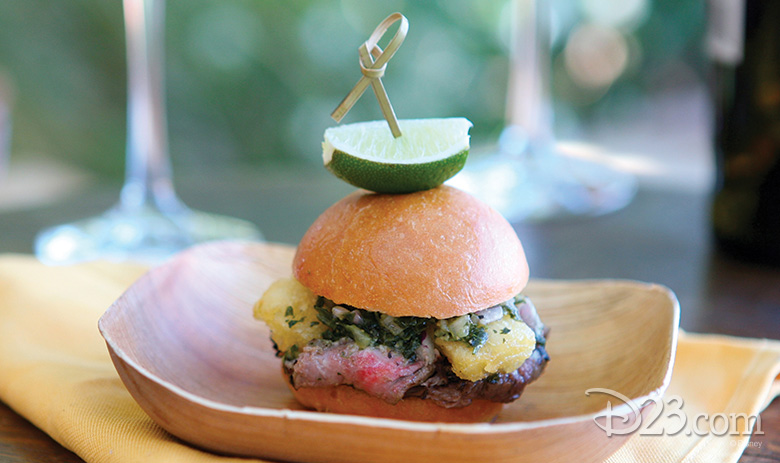 Entrée Eats—Make lunch or dinner a moving meal with heartier choices, including:
Anaheim Chile & Roasted Cauliflower Burrito—Roasted cauliflower rolled up with jack cheese and served with avocado-lime crèma? Yes, please! (!Viva Fresca!)
Triple Cheese Mac—Smoked chicken and Fontina, cheddar, and Gouda cheeses take classic mac and cheese to the next level. (Gold Rush)
Grilled Beef Tenderloin Slider—This slider definitely lives up to its name! Super tender beef is served with fresh chimichurri sauce. (The Farm)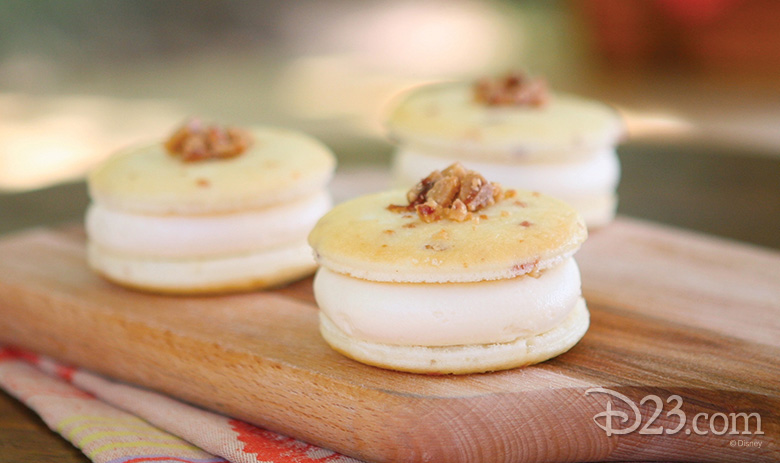 Treat Trail—It was hard to narrow this one down, so we suggest sharing with friends for the ultimate treat-tasting experience.
Milk Chocolate Caramel Tart—Almond brittle and sea salt add a salty side to this sweet treat. (LAstyle)
Apple Bacon Whoopie Pie—This one's for the bacon lovers! This savory sweet is served with maple cream cheese icing and bacon brittle. (Gold Rush)
Meyer Lemon Macaron—Blueberry marmalade is the perfect complement to the crisp Meyer lemon cream in this delicate French cookie. (The Farm)
PRO-TIPS:
Grab a Food & Wine Festival map on your way into Disney California Adventure—along with marketplace locations, you can learn more about the Beverage Seminars, Celebrity Kitchens, and culinary demonstrations happening each week!
The festival is much more than marketplaces! Check out special Food and Wine offerings at Pacific Wharf Cafe, Cocina Cucamonga, Lucky Fortune Cookery, and Wine Country Trattoria.
For all the social butterflies out there, don't forget to tag your foodie photos with #DisneyCaliforniaFoodandWine.
Need a breather? Take a quick walk around the park with one of our Disney Parks miles before your next bite.