By Zach Johnson
Ready to light up the sky this fall? Epcot Forever, a new nighttime spectacular at Walt Disney World Resort, will make its grand debut October 1, 2019, on World Showcase Lagoon at Epcot. The limited-time show will be a celebration of the past, present, and future of the theme park, built around the magical soundtrack guests have come to know and love. The new show will feature thrilling fireworks, lighting, and lasers, as well as choreographed, special effects kites.
Disney Parks Live Entertainment is collaborating on the show with conductor and composer Don Harper, who is producing new arrangements of classic Epcot tunes to weave into the show.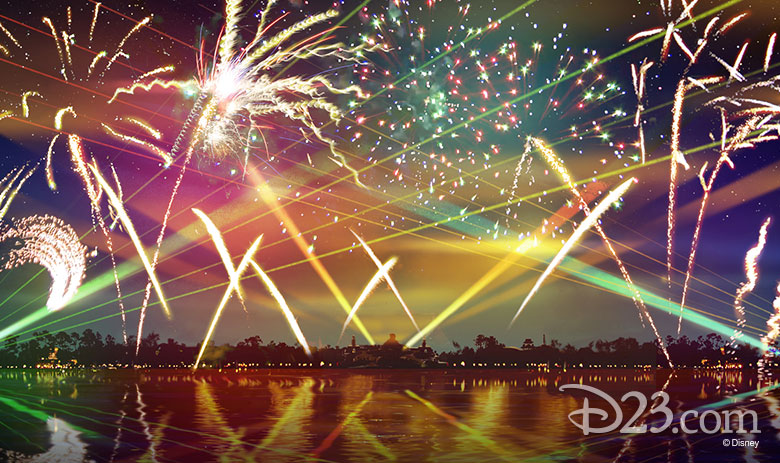 "Epcot Forever is a celebration of what Epcot has been and what Epcot is going to become," said Alan Bruun, show director for Disney Parks Live Entertainment. "Music is the star of the show, and we use songs going back to the very beginnings of Epcot to music in the park today—from attractions, spectaculars, and other shows—and put them into a fireworks spectacular on the lagoon every night. Guests are going to hear music they know and love but in a whole new way."
After it launches this fall, Epcot Forever will continue into 2020, when it will then make way for the debut of the next epic nighttime spectacular as part of the park's multi-year transformation. The current nighttime spectacular, IllumiNations: Reflections of Earth, will end its 20-year run September 30, meaning guests have 173 days to see the enchanting production one more time.