By Jocelyn Buhlman
We're less than a month away from the opening of Remy's Ratatouille Adventure at EPCOT, as part of the kickoff to the Walt Disney World Resort 50th anniversary celebration. While we still have to wait until October 1 before we can shrink down to the size of Chef Remy and go on a thrilling chase through Gusteau's restaurant, there are plenty of details to discover in the expansion that nearly doubles the size of the existing France pavilion. Our friends at Disney Parks blog revealed some delicious details and Easter eggs today that Pixar fans will definitely want to spot on their next visit to EPCOT, and we've rounded up some of our favorites here.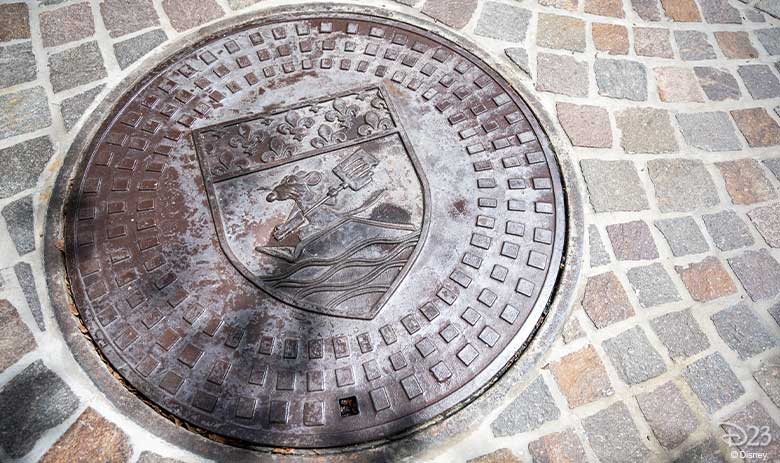 Discovery of hidden details is just a step away—literally! Take a look on the ground in the France pavilion to spot these manhole covers featuring Remy himself. This design pays homage to the scene in Ratatouille where Remy makes his fateful arrival in Paris via the sewers.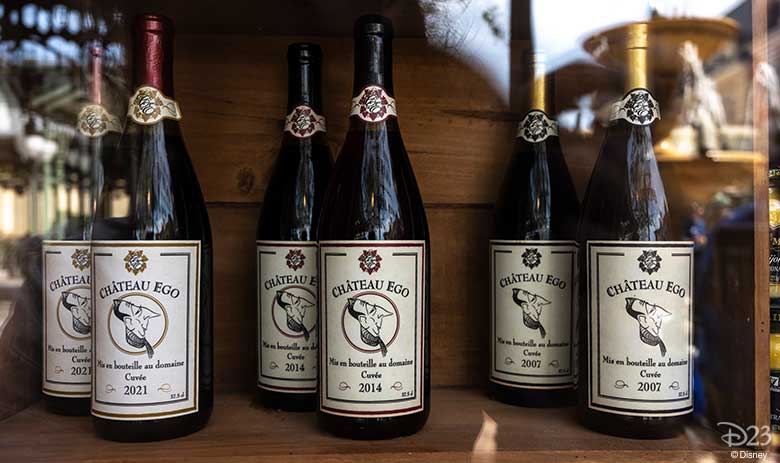 If you need more clues to finding hidden details, you don't need to "wine" about it—we'll help you spot this tasty nod to food critic Anton Ego hidden in a storefront nearby—another fun shoutout to the film…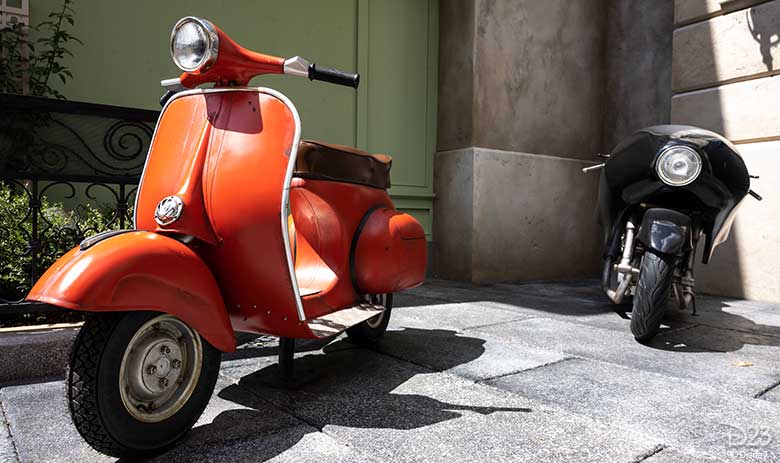 Travel in Pixar style—or, at least pose for a very Pixar picture! Chef Skinner's motorbike and Colette's scooter are parked nearby, providing a perfect photo opportunity for Ratatouille fans.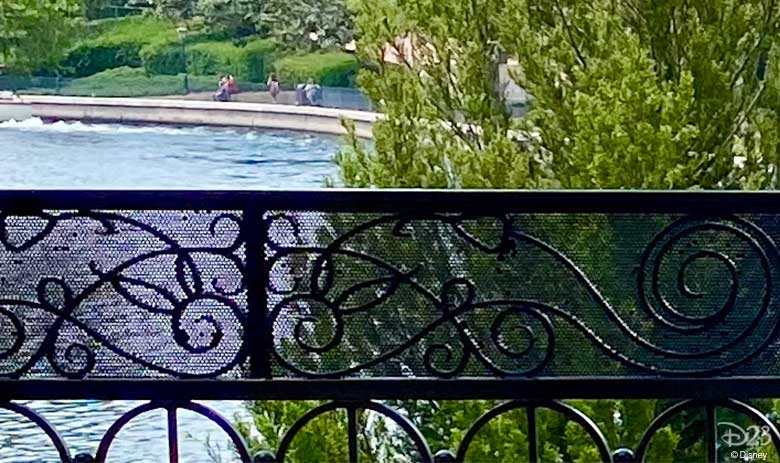 Here's a "squeak peek" at one more hidden detail—you might have noticed that the railing and cast-iron benches in the new mini-land seem to swirl into rat-like shapes. Your eyes aren't playing tricks on you! The designs are inspired by Remy and his pals and hint at the world of Chef Remy that awaits you in the expanded pavilion.
Remy's Ratatouille Adventure opens at EPCOT on October 1. Stay tuned to D23.com for more details as they are announced.