By Katie Strobel, Walt Disney Archives
We're continuing our Fantasia (1940) composer series by exploring the life and music of Igor Stravinsky.
The Rite of Spring (1913), streaming now on Disney+
Igor Stravinsky (1882-1971)
Fantasia: 00:39:37-01:05:17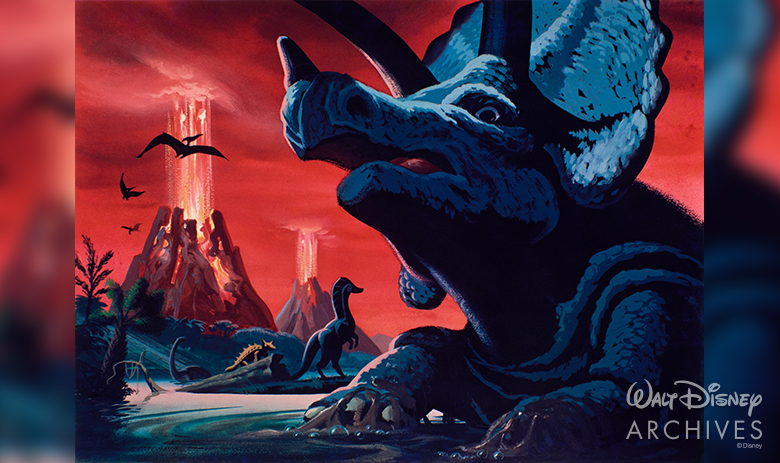 Igor Stravinsky, like Tchaikovsky, started to study law before he realized that music would be his true career path. Things started to change for him when he met composer Nikolai Rimsky-Korsakov in 1903 and again when he met Serge Diaghilev, the founder and director of the Ballet Russes. If Tchaikovsky elevated ballet music as we saw in our last spotlight, then Stravinsky took it even a step further. After a successful first collaboration with Diaghilev, Stravinsky was asked to compose music for the Ballet Russes production of The Firebird. It was a huge success, led to further collaboration with Diaghilev, and put Stravinsky's name on the map.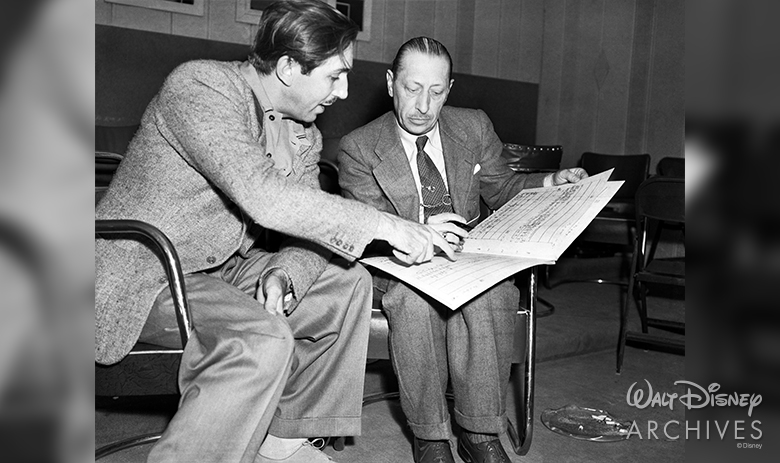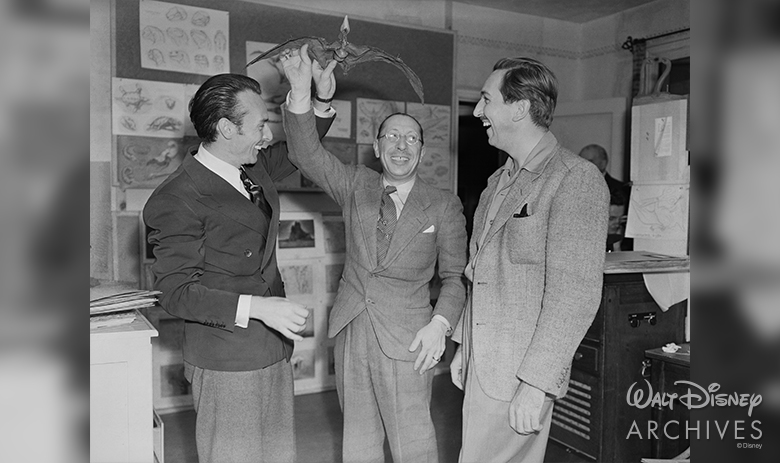 One of those collaborations was the ballet Le Sacre du Printemps, or The Rite of Spring. Stravinsky composed this work from 1911-1913, and as Beethoven gave a programmatic nature to his sixth symphony, so too did Stravinsky with titles of the movements like "The Adoration of the Earth" and "Dance of the Chosen One." The piece begins with a strange and haunting melody, made so because of the unusually high range of the bassoon. Stravinsky's vision for this was "the awakening of nature, the scratching, gnawing, wiggling of birds and beasts." This is in stark contrast to the following sections that showcase irregular rhythms foreign to Western classical music at the time.
The combination of complex rhythms and music with visually rough and raw choreography, costumes, and settings shocked the audience at the 1913 premiere in Paris—so much so that there was essentially a riot! It got so loud that the dancers could not hear the music, and the choreographer, Vaslav Nijinsky, had to shout their instructions. The opening night was a scandal with some members of the rowdy crowd ending up at the police station. Fortunately, when the work was performed a year later, it was much more well-received and is today regarded as a pinnacle piece of 20th-century music.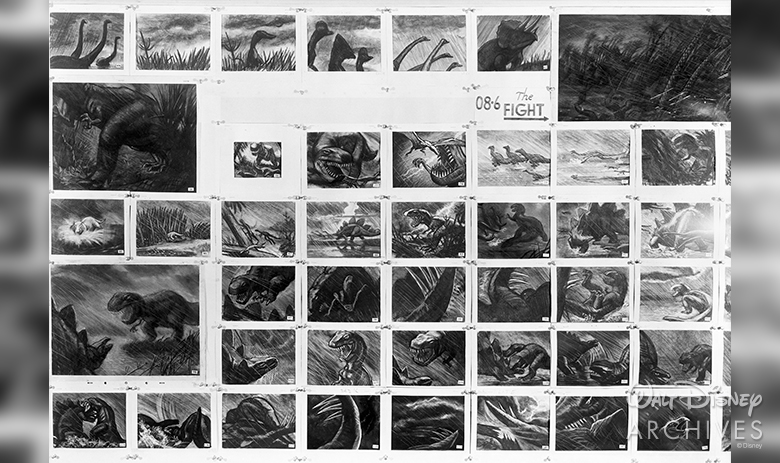 So where else can you see (or hear) Stravinsky? Check out Fantasia/2000 (2000), streaming now on Disney+!
Fantasia/2000 (2000), streaming now on Disney+
00:59:07-01:08:44 – The Firebird, the ballet that preceded The Rite of Spring, closes out this film in the final segment entitled "Firebird Suite (1919 version)."
Did You Know? Stravinsky, having been born in Russia, settled down in West Hollywood, California, in 1940! However, he is buried on San Michele, Venice's cemetery island—and near Diaghilev's final resting place, no less!
In case you missed it, check out our spotlight look at Pytor Tchaikovsky!