By Katie Strobel, Walt Disney Archives
We're continuing our Fantasia (1940) composer series by exploring the life and music of Modest Mussorgsky.
St. John's Night on the Bare Mountain (1867), streaming now on Disney+
Modest Mussorgsky (1839-1881)
Fantasia: 01:49:20-01:59:18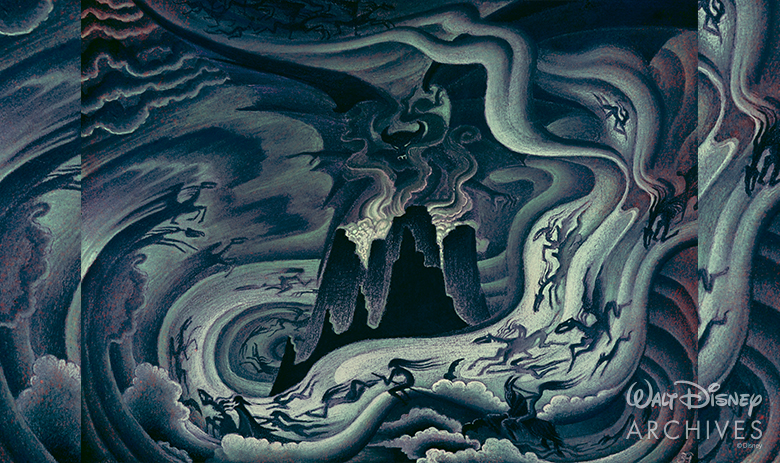 The 19th-century composer, Modest Mussorgsky, was a member of the Russian nationalist school known as "The Mighty Five." Along with composers Balakirev, Borodin, Cui, and Rimsky-Korsakov, these five made music that was inspired by folk melodies, rhythms, and orchestrations. Rimsky-Korsakov (of "Flight of the Bumblebee" fame), in particular, saw original talent in Mussorgsky, but also deemed his music "absurd" with "unsuccessful orchestration." In fact, it is Rimsky-Korsakov's own re-working of the music we hear in the "Night on Bald Mountain" segment of Fantasia (1940).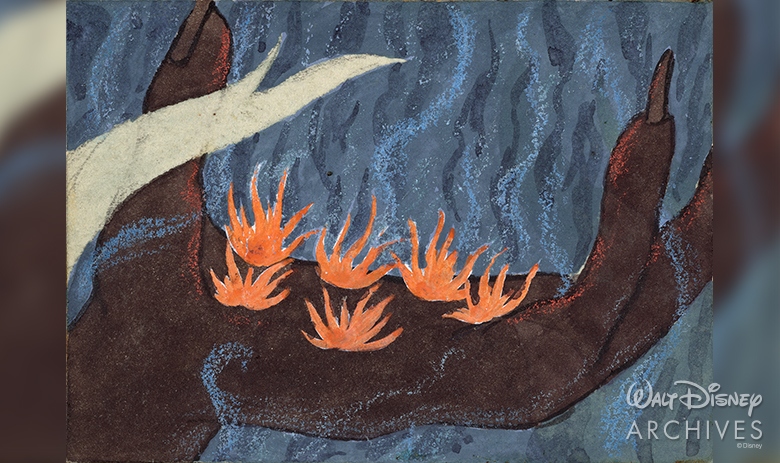 Originally titled St. John's Night on the Bare Mountain by the composer, Mussorgsky aimed to create a "tone-picture" for the orchestra, lending beautifully to the vision of Fantasia (1940) in which images were especially created to describe already-existing music. As was original to the composition via Russian folklore, and what we can see in the film, the work in both forms paints a picture of dark and phantasmagorical spiritual revelry atop and around a shadowy mountain.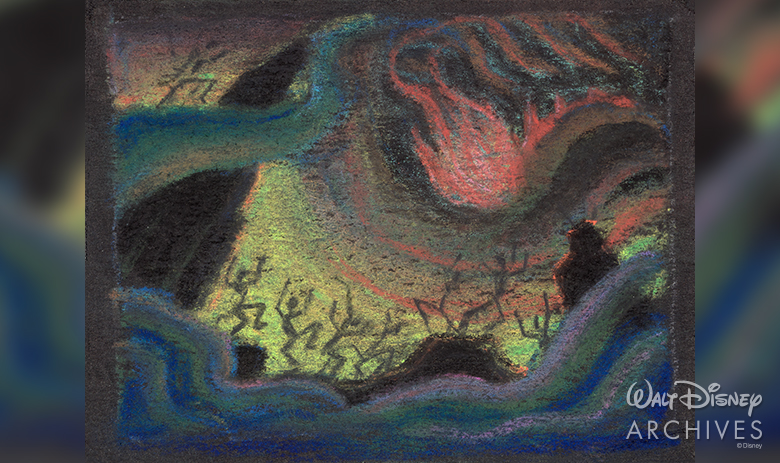 However, St. John's Night on the Bare Mountain was a complicated composition for Mussorgsky: After thinking he had done a great job, his mentor scrutinized it so much that Mussorgsky was left trying to make improvements. It wasn't until after Mussorgsky's death that his friend Rimsky-Korsakov re-worked this piece to make it playable in concerts. He gave it a brighter sound with more formal control, but one could say that that also eliminated Mussorgsky's original dark and rough feeling in the piece.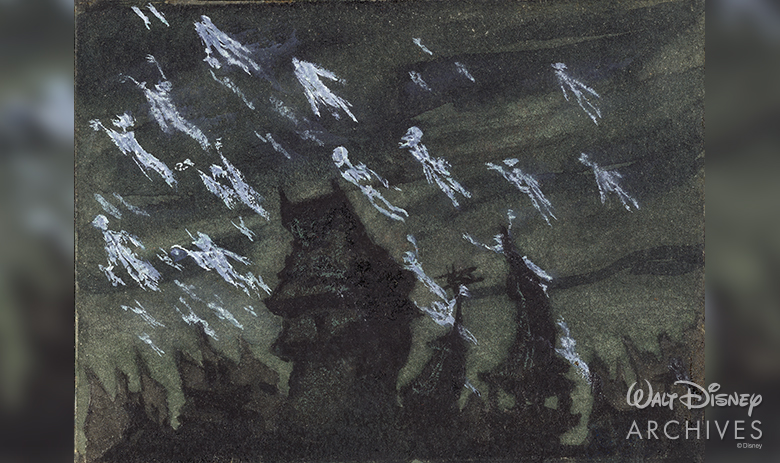 So where can you see (or hear) Mussorgsky's St. John's Night on the Bare Mountain? Check out Fantasia (1940) and The Simpsons, streaming now on Disney+, and the Walt Disney Records album below! And be sure to check back for our next spotlight look at Amilcare Ponchielli and Paul Dukas!
The Simpsons (TV, 1989-present), streaming now on Disney+
"Simpsons Bible Stories" (1999) – Season 10, Episode 18
"Them, Robot" (2012) – Season 23, Episode 17
"The Last Traction Hero" (2016) – Season 28, Episode 9
"Stop or My Dog Will Shoot" (2007) – Season 18, Episode 20

00:16:21-00:16:41 – Here you can hear another well-known Mussorgsky piece, Pictures at an Exhibition: "The Great Gate of Kiev."
The Legacy Collection: Disneyland
"Fantasmic!"

00:15:18 – Here you will start to hear St. John's Night on the Bare Mountain.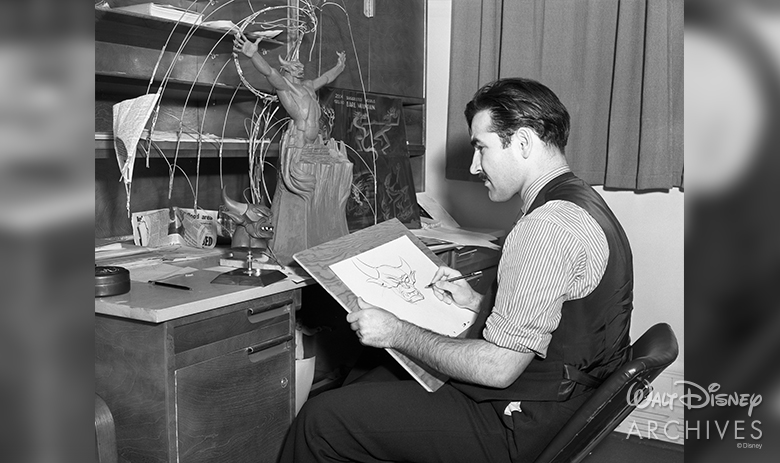 Did You Know? Mussorgsky originally intended for St. John's Night on the Bare Mountain to be an episode in his opera Sorochintsy Fair.
In case you missed it, click here to see our previous spotlight look at Franz Schubert!